Humor:
Teacher: You missed school

yesterday, didn't you?
Pupil: Not very much!

Dear visitor,
Use the language selector above
to go through my whole site

using any native language you

speak,
then you can enjoy my YouTube
channel.
اختاراي لغة من لغات العالم / اللغة التى تريد
تصفح موقعى باستخدامها . استخدم المؤشر

الذى فى الاعلى
I register a video presentation in
my YouTube channel for each

page of my site.
Next,use the other world site

selector above to go to the

search engine site or the social

media site you like.
The 21st Century

skills
in

Education
Mr. / Girgis
21st Century skills in Education:
What does it mean to be a successful learner or graduate in
today's world? While in years past, a solid acquisition of the "three Rs" (reading, writing, and arithmetic) and mastery in the core academic subjects may have been the measure of attainment, the world of the 21st century requires a radically different orientation.
To participate effectively in the increasingly complex societies and globalized economy that characterize today's world, students need to think critically, communicate effectively, collaborate with diverse peers, solve complex problems,
adopt a global mindset, and engage with information and communications technologies,to name but just a few requirements
Traditional education systems
Recognizing that traditional education systems have generally not been preparing learners to face such challenges, the global education community has increasingly talked about

and mobilized in favor of the changes required. This has resulted in a suite of initiatives and research around the broad

area of "21st century skills," which culminated most notably with the adoption of ensuring that learners acquire knowledge and skills in areas such as sustainable development, human rights, gender equality, global citizenship, and others.
What is also clear is that 21st-century learning cannot

occur in a traditional classroom setting. Students need to

be actively engaged in their learning and have opportunities
to apply what they are learning to real-world situations.
There are several ways that schools can incorporate 21st-
century learning into their curriculum. One way to integrate

21st-century learning into the classroom is to focus on project-
based learning. In project-based learning, students work on a
project together.
They use their creativity and critical thinking skills to solve

problems. This type of learning is effective because it helps

students learn how to work together and think critically.
"21st century skills
It is becoming increasingly clear that 21st-century learning

is essential for students to be successful in an ever-
changing global economy. 21st-century learning is not

simply an update to traditional education; it is a

fundamental shift in how we think about and prepare

students for their future.
21st-century learning is more than just the 3Rs (reading,
writing, and arithmetic). It emphasizes the importance of

critical thinking, creativity, collaboration, and communication – skills essential for students to thrive in the 21st century.
"21st century skills are tools that can be universally applied to

enhance ways of thinking, learning, working and living in the
world. The skills include critical thinking/reasoning, creativity/creative thinking, problem solving, meta-cognition,
collaboration, communication and global citizenship.21st century skills also include literals such as reading literacy, writing literacy, numeracy, information literacy, ICT [information and communications technologies] digital literacy, communication and can be described broadly as learning domains."
21st-Century Skills that Students Need for Learning
Communication: Good communication skills are essential

for students to work together and share their ideas.
Critical Thinking: The student needs to be able to think

critically to analyze information and solve problems.
Collaboration: One must work effectively with others to

achieve a common goal.
Creativity: Students need to think creatively to generate new ideas and solve problems innovatively.
Digital Literacy: Students must use technology effectively
to access and create digital information.
Information Literacy: They must find, evaluate, and use

information effectively.
Media Literacy: Students must critically analyze media

messages to understand their impact on individuals and

society. This critical analysis will help them understand how

media messages can influence individuals and society.
Problem-Solving: Students must identify and solve

problems to improve their learning.
Self-Management: Students need to be able to manage

their learning to be successful independent learners.
Social and Cultural Awareness: Students need to be
aware of the influence of social and cultural factors on
their learning.
Technological Literacy: Students must use technology

effectively to access and create digital information.
Flexibility and Adaptability: Students need to be able to

adapt their learning to new situations and technologies.
Initiative and Self-Direction: Students need to take the

initiative and be self-directed in their learning to be

successful.
Productivity and Accountability: They must be productive
and take responsibility for their learning.
Leadership: The students must take the lead in their

education and motivate others to join them in learning.
Social Responsibility: Students must be aware of how

their learning affects those around them and be respectful
of others while learning.
Sustainability: It is essential for students to be aware of the
impact their learning can have on the environment and to

be considerate of environmental sustainability when they

are learning.
Ethical Responsibility: Students need to be aware of the

ethical implications of their learning and consider ethical

responsibility in their learning.
Global Perspective: It is essential for students to be aware
of the global context of their learning and to be considerate
of international perspectives in their learning.
Cultural Competence: It is vital for students to be aware of

the influence of culture on their learning and to be competent
in cross-cultural communication.
Diversity: Students need to be aware of the diversity of

perspectives and experiences in the world and be respectful

of diversity in their learning.




Our mission
Our mission is to realize the power and
promise of 21st century learning for every student—in early learning, in school, and beyond school—across the country and

around the globe.
As the pioneers in this movement, champions of the 4Cs

(Critical Thinking, Communication, Collaboration, and

Creativity), and creators of the framework for 21century learning, P21 is the premier organization ensuring every child—without exception—experiences 21st century

learning.
The world today is need of more sensitive, civilized and
responsible citizens. Simply teaching to sit for a test or
mugging for examinations is not going to serve a student
face everyday life situations.

21st Century skills or life skills are therefore the need of
the hour which will empower children and adolescents to
deal with the issues and concerns related to their life.

These skills will enable them to manage and take charge
of their emotions, many of which are related to their
growth and development from childhood to adolescence
and beyond.

Cultivate a Shared Vision
All students experience a 21st century education that

purposefully integrates rigorous academic content with the

skills and mindsets to prepare them for success now and into the future. This transformation is anchored in cultivating a shared vision with community members, often referred to
as a portrait of a graduate .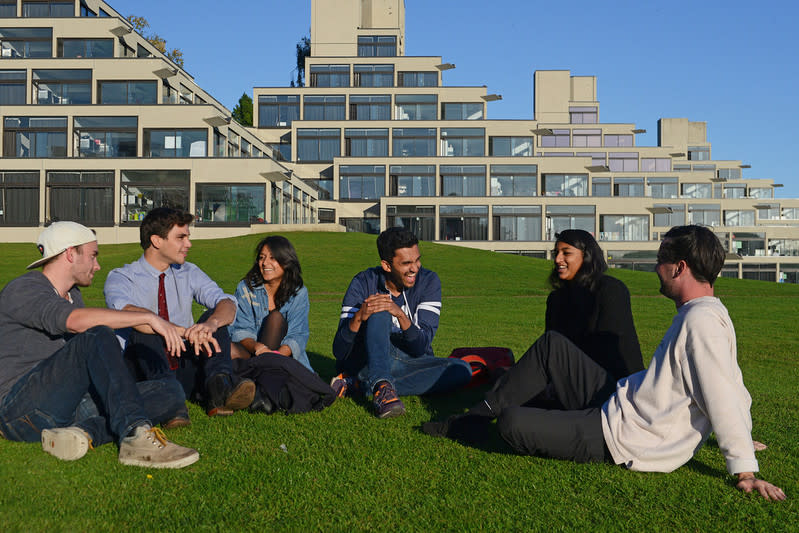 Need these skills in a classroom ?
Lesson should be carved with life skills ingrained in them to
sow in students a positive attitude consisting of self-reliance,

emotional, social competencies and interpersonal skills.
The ability to understand another person's perspective and
see the world through another person's eyes is beneficial

for all forms of social interactions and relationships.

As students start to ask themselves "What is life like for that
person?" and "How can I relate to their experience to
understand how they feel?" they will begin to expand their
worldview and ability to solve complex problems.