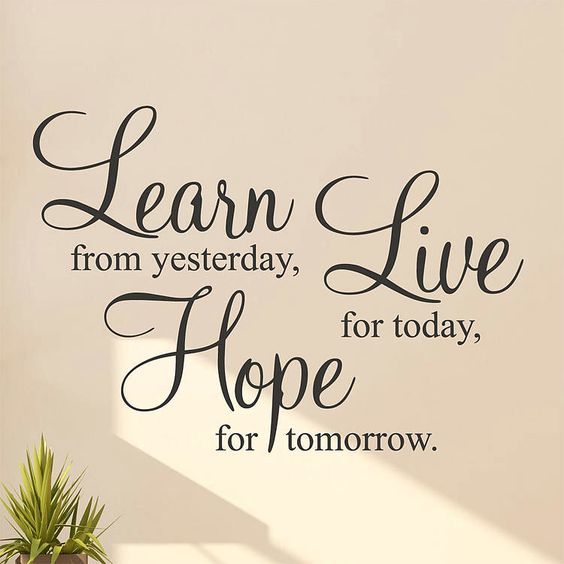 One is never too old to learn


"To teach is to learn twice"
Teacher: I hope I didn't see you looking at Maria's answers.
Student: I sure hope you didn't, either!
Dear visitor,
Use the language selector above to go through my whole site using any native language you speak, then you can enjoy my YouTube channel.
اختاراي لغة من لغات العالم / اللغة التى تريد تصفح موقعى باستخدامها . استخدم المؤشر

الذى فى الاعلى
I register a video presentation in my YouTube channel for each page of my site.
Next,use the other world site selector above to go to the search engine site or the social media site you like.
Good Teacher
VS
Bad Teacher
Good Teacher.
His traits.
Learner's Attitude.
Bad Teachers.
Effective Headteacher.

Good Teacher

You are not born a teacher . You are not born to teach. There is a good teacher and there is a bad teacher. Anyone can be a teacher, but a good teacher displays certain characteristics that are found both in and outside the classroom.

The influence of a good teacher cab never be erased. What makes us good teachers. You need to learn how to be a good teacher. You must have several traits to be called a good teacher.

Traits of a good teacher:
1-You must have the passion to teach and learn.

2- You must consult, analyze, explore, learn to

teach.
3- You must be a good observant and listener.
4-You must be knowledgeable, developed and well-

cultured.

5-You must be prepared and well planned
6- you must know how to use technology.
7- You must be patient, humorous, fair, tolerant and

tolerant.
8- You must teach through active learning methods.
9- You must develop yourself with all methods of

teaching .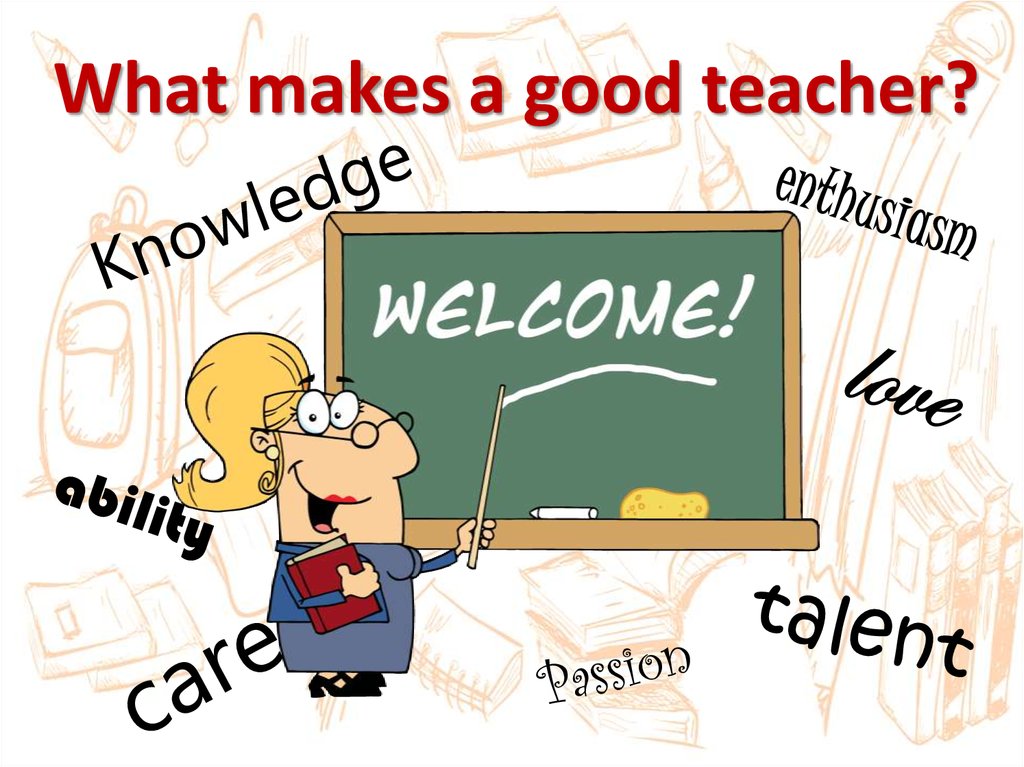 10- You must be a self-confident, humble, kind,

enthusiastic, co-operative and show self respect.
11- You motivate and allow your learners to make

mistakes.
12-You must show not tell, guide not lecture.
13-You must engage your learners and have an

eye-contact.
14- You must be like a a good artist, a good

orchestra leader,
a time manager, positive critic and electronically

lesson planner.
15- Have high expectations and provide

environment in class.
16-You must have skills of using classroom

management styles.
17- You must believe in applicability, analysis,

synthesis

and evaluation instead of memorizing, attainment,

lecturing and learning by heart.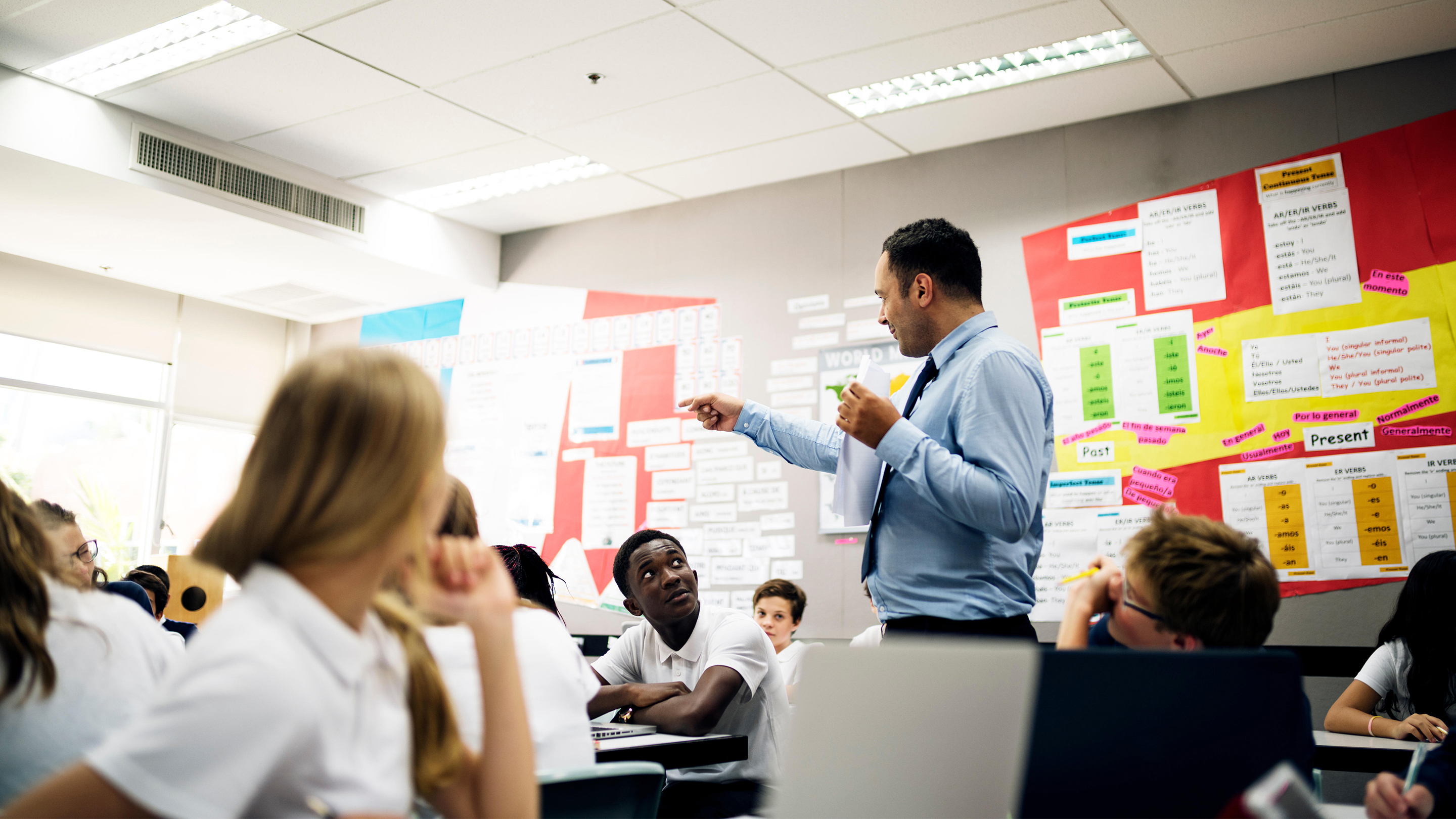 So, What Makes a Good Teacher?
1. Good Teachers Are Strong Communicators.
2. Good Teachers Listen Well.
3. Good Teachers Focus on Collaboration.
4. Good Teachers Are Adaptable.
5. Good Teachers Are Engaging.
6. Good Teachers Show Empathy.
7. Good Teachers Have Patience.
8. Good Teachers Value Real-World Learning.
9. Good Teachers Share Best Practices.
10. Good Teachers Are Lifelong Learners.
The Learner's attitude:
1-I want a teacher who has a contagious enthusiasm

for his teaching—one who loves his students and his work.
2-I want a teacher who is creative.

Teaching must be more than simply opening a book,

doing exercises, and following an outline written by

someone.
3-I want a teacher who can add pace and humor to

the class. The humor of one of my teachers had the

effect of alleviating my nervousness—of reducing
my effective filter.
4-I want a teacher who challenges me. I had several
teachers who always spoke to me in Spanish, both
in and out of class.
5-I want a teacher who is encouraging, patient, and

will not give up .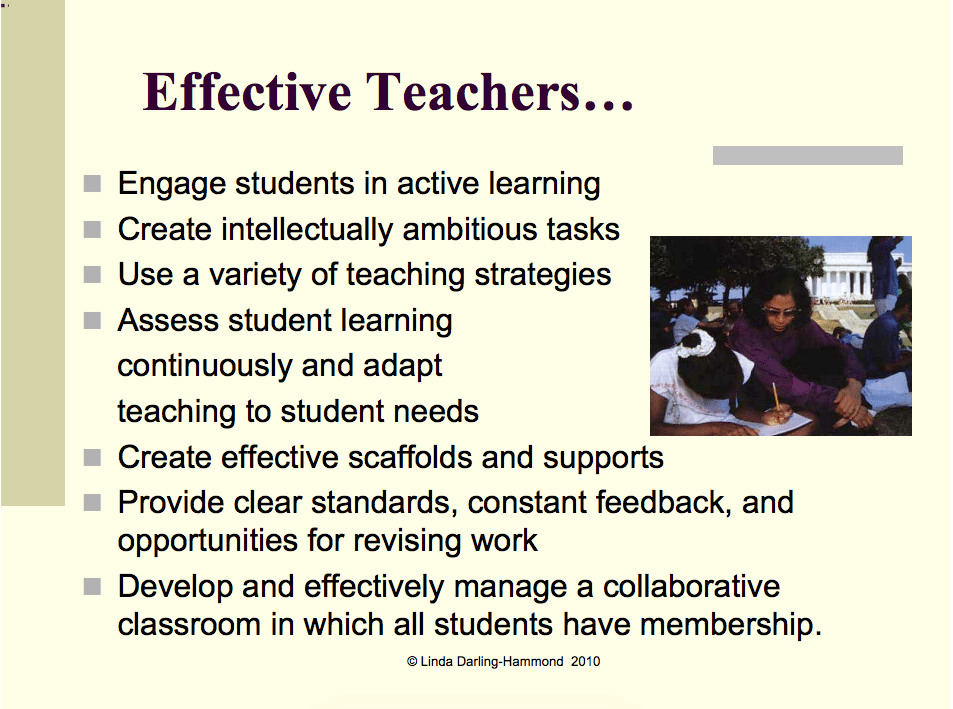 6-I want a teacher who will take an interest in me as

a person— one who will try to discover discussion

topics that interest me.
7-I want a teacher who knows grammar well and who
can explain something on the spot1 if necessary.
I also want a teacher who is realistic and has the

simple courage to admit that he doesn't know

an answer if indeed he doesn't.
8-I want a teacher who will take a minute or two to

answer a question after class
9-I want a teacher who will treat me as a person, on
an equal basis with all the members of the class,

regardless of sex, marital status.
10. Finally, I want a teacher who will leave his

emotional baggage outside the classroom.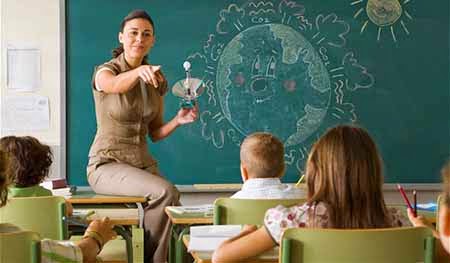 Bad teachers
1-They don't allow children to grow and change.

They remember all the mistakes and struggles that

child has made in the past and they don't allow

them to move past those mistakes and struggles.
2-They don't communicate well.
They expect others to read their mind and meet
their unstated expectations.
3-They solve all their problems

In order to avoid their own personal conflict and
stress, they spoon feed their student the solutions
for all of life's problems.

4-They make others feel dumb.

They don't miss many opportunities to point out

when others are wrong. Nor do they miss a chance
to show others how much they know.

5-They don't look for potential.

They only focus on the obvious!
6-They're disorganized.
Maybe they're just so busy that it's hard to stay on
top of everything
7-They find a teaching method that fits them

To this teacher, students can and should learn in
one way, and one way only.

8-They're disconnected.
When the teacher or leader fails to build

relationships, those he teaches or leads become

means to an end – not people created in the
image of God.

9-They're lazy.
They know nothing new, and their teaching/leading
has not changed in decades. They may think others
don't realize they're just "going through the motions,"
but they're kidding no one.

10-They are arrogant.
These teachers and leaders always talk about

themselves.

Effective Headteacher
Characteristics :
Personal values and passionate conviction
Creating the vision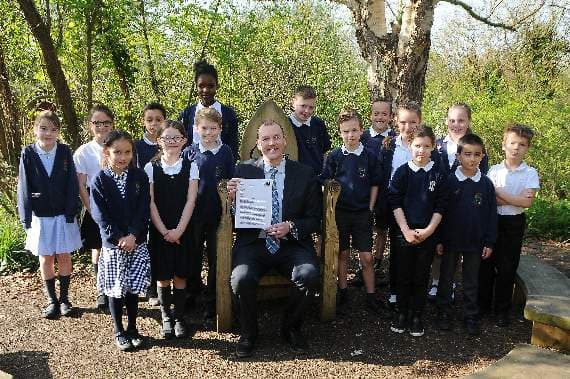 Planning, delivering, monitoring, evaluating

and improving
Transformational leadership
Building commitment and support
Holding people accountable
Gathering information and gaining understanding