Teacher: I hope I didn't see you looking at Maria's answers.
Student: I sure hope you didn't, either!
Dear visitor,
Use the language selector above to go through my whole site using any native language you speak,
then you can enjoy my YouTube channel.
اختاراي لغة من لغات العالم / اللغة التى تريد تصفح موقعى باستخدامها . استخدم المؤشر

الذى فى الاعلى
I register a video presentation in my YouTube channel for each page of my site.
Next,use the other world site selector above to go to the search engine site or the social media site you like.
Classroom Activity 10
Mr. / Girgis

Classroom Activity 10
The Biggest Fish Ever Caught

Level: Intermediate.
Time required: 90 minutes.
Goals: To become familiar with the "fish story" genre,
in which the storyteller exaggerates his or her
accomplishments; to tell an original fish story and
build spoken fluency.
Materials: scratch paper and a pen or pencil

Optional materials: a picture of a person fishing,
a chalkboard and chalk, a large piece of paper
and markers.
Procedures:

1. Activate students' background knowledge around the
subject of fishing. You can show a picture of a person
fishing and have students write down as many words

as they can to describe what they see.
Or you can mime the action of fishing and ask if anyone
can guess what verb you are acting out; then give
students two minutes to write down fishing-related
vocabulary they know. Have students share their

vocabulary lists with a partner and explain in English

the meaning of terms their partners do not know.

After a few minutes of discussion, the pairs report
their combined lists to the class.

2. Read or summarize the following information for
your students: Today we are going to listen to a fish
story, and then each of you will have a chance to
tell one of your own. Fish stories are entertaining
because the storyteller uses a lot of exaggeration.
3. Ask if anyone can define the word exaggeration.

If no one can, share example sentences that incorporate
exaggeration to lead the class to the meaning: the

history of the world!' tonight.

It will take me 10 years to finish it." explain that

exaggeration is a statement that makes something

or someone seem to have much more of a characteristic

or quality (for example, seeming larger, or better, or

worse) than it/he/she really does.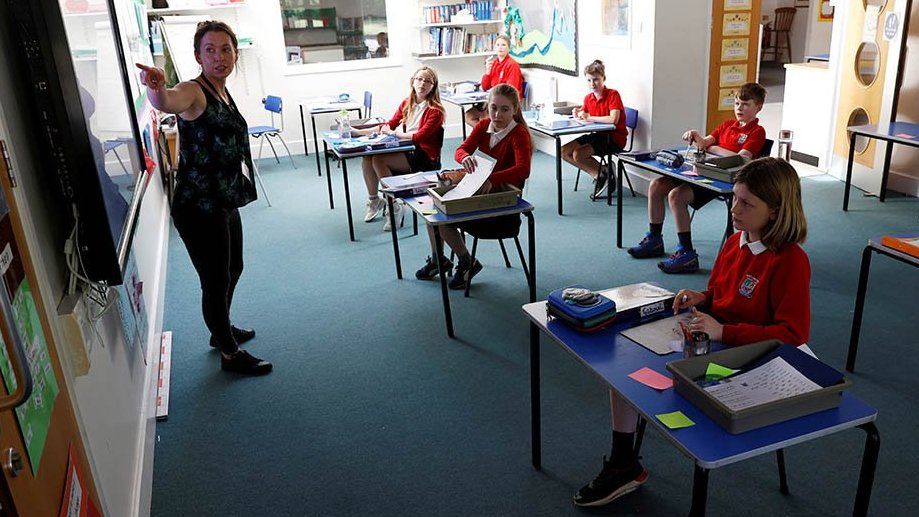 4. Tell students you are going to read them a fish story
called "The One That Got Away" (see page 48).
The first time they listen, they should simply try to
identify the main idea. To focus their attention,

you can write Wh– question words on the board and

ask students to identify the main character, the setting
, and the main events. Remind students that they don't

have to listen for every detail this first time.
5. As you read, use miming and gestures to act out parts

of the story with challenging vocabulary.

Be dramatic and have fun! You can also draw pictures
on the board or on a large piece of paper to illustrate

parts of the story (e.g., a fish nibbling on bait at the
end of the line).
6. After you have read the story once, ask for student
volunteers to share their answers to the Wh– questions.

7. Read the story again and have students focus on parts

that seem untrue or unbelievable. Ask students to write

them down as they listen.
8. Have students share with a partner or in a small

group the exaggerated elements they identified.
If you hear a student correctly identify an exaggerated

element, ask him or her to share it with the

class later. When you review as a class, make sure

the students identify the following exaggerations: when

the story happened. It weighed more than everyone in

the room combined. the fish into the boat. bye to each

other.
9. Read the following information to your class:

In a fish story, the storyteller exaggerates his or
her own accomplishments.
Fish stories do not always have to be about fishing.

Think about your proudest achievement, or something

you would like to accomplish— like running a marathon,
or writing a novel, or becoming the president of your
student government. Imagine that you have achieved

this goal.

Tell a fish story about your real or imagined

accomplishment. Take 10 minutes to outline your
story and make notes about the details you plan
to exaggerate. Tell your story to a partner.
10. Circulate the classroom as students are

brainstorming. Provide guidance as necessary. Make

sure students are not writing complete sentences.

Remind them that this is a chance to practice speaking

with fluency.
11. Have students share their fish stories with a
partner or two. When students are listening,
they should try to identify elements that seem
exaggerated or impossible. Afterwards, they should
check their understanding with the storyteller.

Then students swap roles and repeat.
12. When students are finished telling their stories,

you ask a few volunteers to summarize their stories,






Effective interactive teaching strategies to
encourage speech in your classroom
First, I want to put some activities in the spotlight.
The following interactive student activities are
three of the most effective ways to encourage

more speech in your classroom.
1. Think, pair and share

Set a problem or a question around a
certain topic, and pair up your students.

Give each pair of students enough time so

they can reach a proper conclusion, and permit the kids
to share their conclusion in their voice.

This way your students will be engaged, communicating,
and remember more of the class than ever before.
2. Brainstorming

Interactive brainstorming is mostly performed
in group sessions. The process is useful for

generating creative thoughts and ideas.
Brainstorming helps students learn to work together,

and above all, learn from each other. You'll be surprised by all the great ideas they come up with!

3. Buzz session

Participants come together in session

groups that focus on a single topic. Within

each group, every student contributes

thoughts and ideas.
Encourage discussion and collaboration among the

students within each group.

Everyone should learn from each other's input and
experiences. As a teacher, you could give your

students some keywords to spark the conversation.

Of course, there are many other interactive teaching
ideas as well. I split up the activities in different

categories:
Individual student activities
Student pair activities

Student group activities
Interactive game activities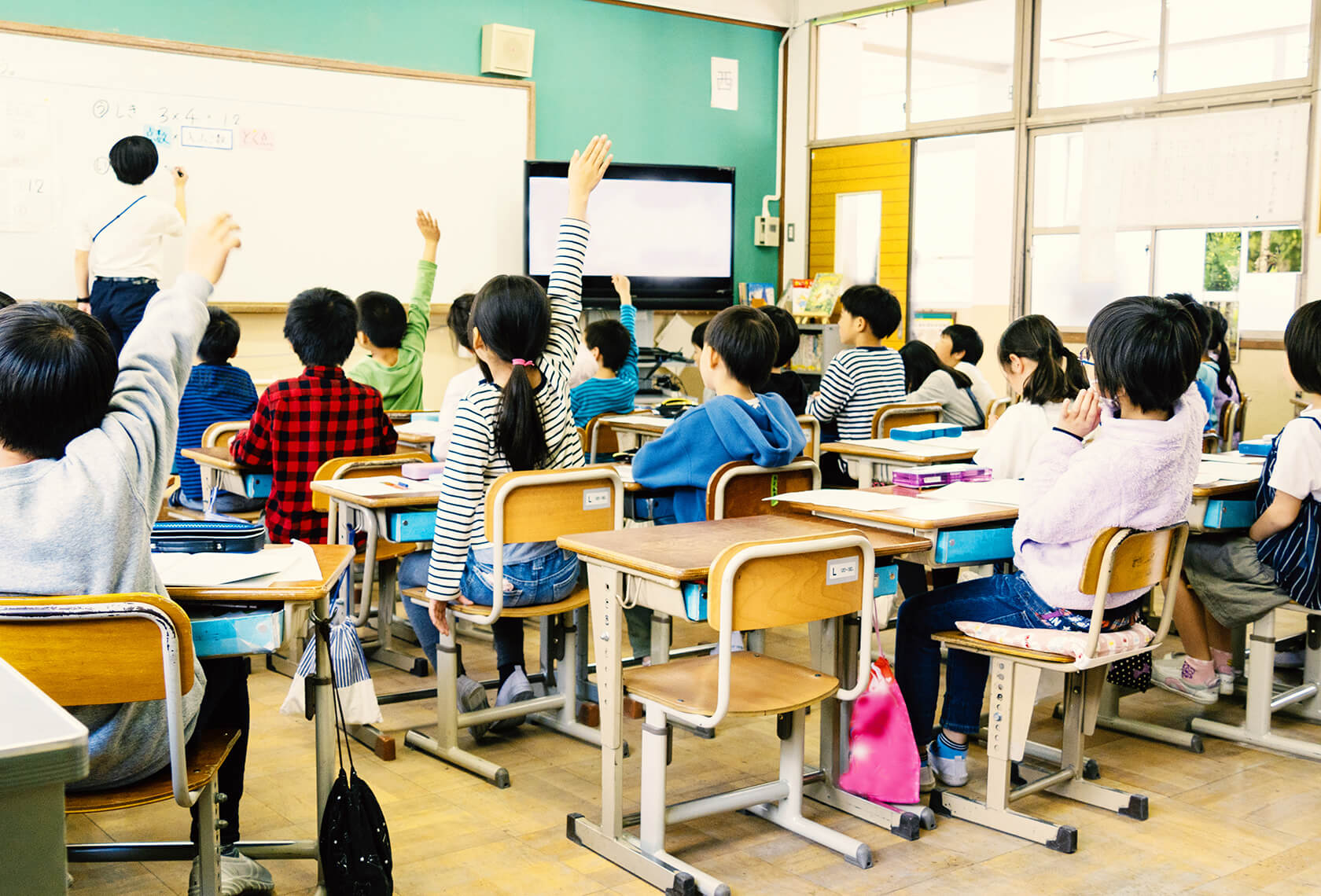 Individual student activities
4. Exit slips

These are best used at the end of the

class session. You'll ask the students to

write for one minute on a specific

question. It might be generalized to "what was the

most important thing you learned today".
Then, you can decide if you are going to open up a

conversation about it in your next class. You can ask
them if they still remember what they wrote down.

Need a digital exit slip template?

5. Misconception check

Discover students' misconceptions.

See if students can identify what is the

correct answer when given a false fact.

It's useful when going over a previous lesson.
It encourages students to think deeply and wager
all the possibilities.
6. Circle the questions

Make a worksheet or a survey that has a

list of questions (make them specific) about
your topic, and ask students to circle

(or check) the ones they don't know the answers to.

Then, let them turn in the paper.
Create corners concerning different questions that

were circled. Let your students work on the extra

exercises and explanation in the corners, individually.

As your students will all have circled different questions,
you have to give each student a different and
personalized order to visit the corners.
7. Ask the winner

Ask students to silently solve a problem

on the board. After revealing the answer,
instruct those who got it right to raise
their hands (and keep them raised)
.

Then, all other students have to talk to someone with
a raised hand to better understand the question and
how to solve it next time.
Student pair activities
8. Pair-share-repeat

After a Think-pair-share experience,

which I've written about in the first
interactive learning lesson idea,

you can also ask students to find a new partner

and share the wisdom of the old partnership to this

new partner.





13. Peer review writing task

To assist students with a writing assignment,

encourage them to exchange drafts with a

partner. The partner reads the essay and

writes a three-paragraph response: the first paragraph

outlines the strengths of the essay, the second

paragraph discusses the essay's problems, and the
third paragraph is a description of what the partner

would focus on in revision if it were her essay.
Students can learn a lot from each other and
themselves as well! Here are 10 more creative

self-assessment ideas.

Student group activities
14. Board rotation

This interactive learning strategy is even
more interactive than others! Divide your
class into different groups of students and
assign them to each of the boards you've set up in the

room. Assign one topic/question per board. After each

group writes an answer, they rotate to the next board.

Here, they write their answer below the first answer of

the previous group. Let them go around the room until

all the groups have covered all the boards.
Not that many boards in your classroom?

Try using tablets and BookWidgets' interactive

whiteboard.
15. Pick the Winner

Divide the class into groups and let them
work on the same topic/problem.
Let them record an answer/strategy
on paper or digitally. Then, ask the groups to switch
with a nearby group and let them evaluate their

answer. After a few minutes,allow each set of groups
to merge and ask them to select the best answer from
the two choices, which will be presented to the

complete class.
16. Movie Application

In groups, students discuss examples of

movies that made use of a concept or

event discussed in class, trying to identify

at least one way the movie makers got it right, and one

way they got it wrong.Think about movies showing

historical facts, geographical facts, biographies of

famous people, …





17. Crossword puzzle

The crossword game is perfect to use as
repetition activity. Choose a list of words and
their description, and BookWidgets creates

an interactive crossword for you. The crossword game

transforms these boring lessons into a fun experience.

Here you can read more about how to create them and
for which topics you can use them (not only for teaching
languages)!
18. Scrabble

Use the chapter (or course) title asthe pool
of letters from which to make words

(e.g., mitochondrial DNA), and allow teams

to brainstorm as many words relevant to the topic as

possible. You can also actually play scrabble and ask

students to form words from the newly learned vocabulary.
19. Who/what am I?

Tape a term or name on the back of each
student. You can also tape it on their
forehead. Each student walks around
the room, asking "yes or no" questions to the other

students in an effort to guess the term. Of course,
the term has something to do with your lesson topic.
20. Bingo

Bingo is a fun game that can be used for
all sorts of exercises: language exercises,
introductory games, math exercises, etc.

Take a look at this blog post with all the different bingo

possibilities here. You'll be surprised about how many
interactive lesson activities you can do with just one game
Teaching Forum 2001, Volume
39, Number 3