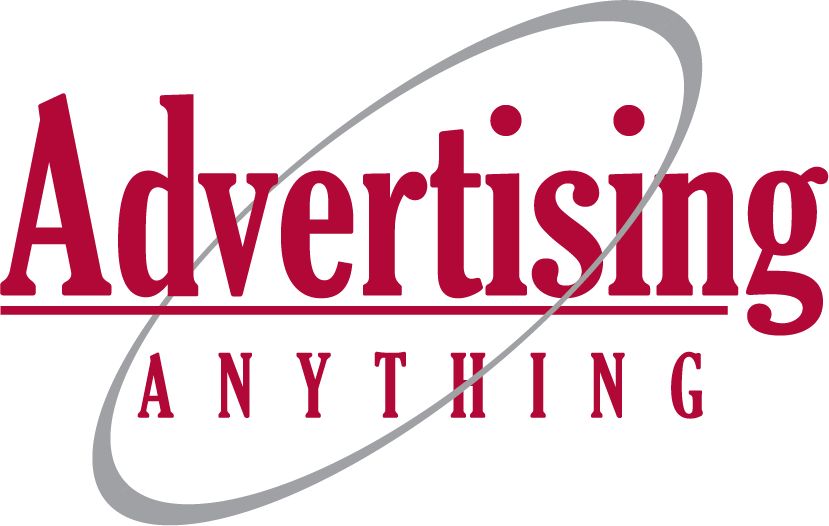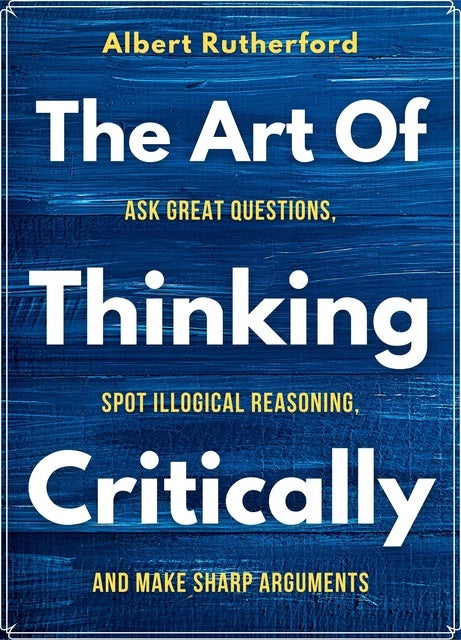 Humor:
Teacher: You missed school yesterday, didn't you?
Pupil: Not very much!

Dear visitor,
Use the language selector above
to go through my whole site

using any native language you

speak,
then you can enjoy my YouTube
channel.
اختاراي لغة من لغات العالم / اللغة التى تريد
تصفح موقعى باستخدامها . استخدم المؤشر

الذى فى الاعلى
I register a video presentation in
my YouTube channel for each

page of my site.
Next,use the other world site

selector above to go to the

search engine site or the social

media site you like.
A summary for my

Researching Journal
Article about:
Critical Thinking : 9

Critical thinking and higher education




'Adventures of Discovery'
Critical thinking blasts through the surface level of
a topic. It reaches beyond the who and the what

and launches students on a learning journey that

ultimately unlocks a deeper level of

understanding. Teaching students how to think

critically helps them turn information into

knowledge and knowledge into wisdom. In the

classroom, critical thinking teaches students how
to ask and answer the questions needed to read
the world. Whether it's a story, news article,

photo, video, advertisement, or another form of

media, students can use the following critical-
thinking strategies to dig beyond the surface
and uncover a wealth of knowledge.
It is possible to store the mind
with a million facts and still be
What is critical thinking?
Why is it so important?

The Critical Thinking
Community defined critical thinking as
"the intellectually disciplined process of
actively and

skillfully conceptualizing, applying, analyzing, synthesizing,
and/or
evaluating information gathered from, or generated

by, observation, experience,
reflection, reasoning, or

communication, as a guide to belief and action"
.
Critical thinking has also been referred to

as meta-cognition
or the process of "thinking about
thinking" as defined and
originally purposed by Flavell .

Critical thinking skills are important
because they enable

students "to deal effectively with social, scientific, and
practical problems".
Simply put, students who are able to
think critically are able to solve problems effectively.
Merely

having knowledge or
information is not enough. To be

effective in the workplace (and in their personal
lives),

students must be able to solve problems to
make effective

decisions; they
must be able to think
critically.
A Layered Learning Approach

Begin by having students read a story, article,
or analyze a piece of media. Then have them

excavate and explore its various layers of

meaning.
First, ask students to think about the literal

meaning of what they just read.
For example, if students read an article about

the desegregation of public schools during the
1950s, they should be able to answer questions
such as:

Who was involved?
What happened?
Where did it happen?
Which details are important?
This is the first layer of critical thinking:
reading comprehension.
Do students understand the passage at its
most basic level?
Ask the Tough Questions

The next layer delves deeper and starts to

uncover the author's purpose and craft. Teach

students to ask the tough questions:
What information is included?

What or who is left out?

How does word choice influence the reader?
What perspective is represented?
What values or people are marginalized?
These questions force students to critically

analyze the choices behind the final product.
In today's age of fast-paced, easily accessible

information, it is essential to teach students how
to critically examine the information they
consume. The goal is to equip students with the
mindset to ask these questions on their own.
Strike Gold

The deepest layer of critical thinking comes

from having students take a step back to think

about the big picture. This level of thinking is
no longer focused on the text itself but rather

its real-world implications.
Students explore questions such as:

Why does this matter?
What lesson have I learned?
How can this lesson be applied to other situations?
Students truly engage in critical thinking when
they are able to reflect on their thinking and

apply their knowledge to a new situation.
This step has the power to transform

knowledge into wisdom.
Adventures of Discovery

There are vast ways to spark critical thinking in

the classroom. Here are a few other ideas:
Critical Expressionism:
In this expanded response to reading from a
critical stance, students are encouraged to
respond through forms of artistic interpretations,

dramatizations, singing, sketching, designing

projects, or other multimodal responses.
For example, students might read an article and

then create a podcast about it or read a story and

then act it out.
Transmediations:

This activity requires students to take an article
or story and transform it into something new.
For example, they might turn a news article into

a cartoon or turn a story into a poem.

Alternatively, students may rewrite a story by

changing some of its elements, such as the

setting or time period.
Words Into Action:
In this type of activity, students are encouraged
to take action and bring about change.
Students might read an article about

endangered orangutans and the effects of

habitat loss caused by deforestation and be

inspired to check the labels on products for
palm oil. They might then write a letter asking

companies how they make sure the palm oil
they use doesn't hurt rain forests.
In this type of activity, students are encouraged

to take action and bring about change. Students

might read an article about endangered

orangutans and the effects of habitat loss caused
by deforestation and be inspired to check the

labels on products for palm oil. They might then

write a letter asking companies how they make

sure the palm oil they use doesn't hurt rain

forests.
How
c
ritical
t
hinking
r
elates to
i
nstructional
d
esign:
Those who have the ability to hear, do not always actively
listen.
Similarly, those who have the ability to know, do not

always critically think.
The premise that critical thinking is

to knowing as listening is to hearing implies
that critical

thinking is a learned skill that must be developed, practiced,

and
continually integrated into the curriculum to engage

students in active learning.
To support this premise, focused attention needs to be

placed on the application of
content, the process of

learning, and methods of assessment.
In terms of the

application of content, teaching techniques that promote
memorization (often temporary knowledge) do not support

critical thinking.
Although some content, such as vocabulary

definitions, do require memory, it is
the application of the

content that stimulates thinking.
Instruction that supports
critical thinking uses questioning techniques that require

students to analyze,
synthesize, and evaluate information

to solve problems and make decisions (think)
rather than

merely to repeat information (memorize).
Because critical thinking
is a mental habit that requires

students to think about their thinking and about
improving the process, it requires students to use higher-
order thinking skills –
not memorize data or accept what they
read or are told without critically thinking
about it (Scriven

& Paul, 2008; Schafersman, 1991; Templeaar, 2006).

Therefore,
critical thinking is a product of education,

Socratic Seminars:

In this student-led discussion strategy,

students pose thought-provoking questions to
each other about a topic. They listen closely

to each other's comments and think critically

about different perspectives.

Classroom Debates:
Aside from sparking a lively conversation,

classroom debates naturally embed critical-thinking
skills by asking students to formulate and support

their own opinions and consider and respond to

opposing viewpoints.
Critical thinking has the power to launch students
on unforgettable learning experiences while

helping them develop new habits of thought,

reflection, and inquiry. Developing these skills

prepares students to examine issues of power and
promote transformative change in the world
around them.
Four barriers often impede the integration of

critical thinking in education:
(2) lack of information,

First, teachers often are not trained in critical thinking

methodology
. Elementary and secondary teachers know

their content and
receive training in the methods of

instruction, but little if any of their training
is devoted

specifically to how to teach critical thinking skills. Post-
secondary
instructors pursue additional content-based
instruction during graduate school, but
often have no formal

methodological training, much less skill-based instruction.
Second, few instructional materials provide critical thinking

resources (Scriven &
Paul, 2007). Some textbooks provide

chapter-based critical thinking discussion
questions, but
instructional materials often lack additional critical thinking
Third, both teachers and students have preconceptions

about the content
that blocks their ability to think critically

about the material. Preconceptions
such as personal bias

partiality prohibit critical thinking because
they obviate
analytical skills such as being fair, open-minded, and

inquisitive about a topic
(Kang & Howren, 2004).
For example, many business educators still continue
using
two spaces after ending punctuation even though typeface

experts have
documented that today's proportional fonts are

designed for one space (American
Psychological Association,
2001, pp. 290–291; Chicago Manual of Style Online,
2007).
A critical analysis of the information provided on this

typesetting topic
would support the use of a single space;

however, strong biases for two spaces
preclude many

business teachers (predominantly typing teachers) from

changing
their opinion and adopting the acceptable

Finally, time constraints are barriers to integrating critical

thinking skills in the
classroom. Instructors often have a

great deal of content to cover within a short
time period.

When the focus is on content rather than student learning,

shortcuts
such as lectures and objective tests become the

norm. Lecturing is faster and easier
than integrating project-
based learning opportunities. Objective tests are faster to
take (and grade) than subjective assessments. However,

research indicates that
lecturing is not the best method of

instruction, and objective tests are not the best
method of

assessment (Broadbear, 2003; Brodie & Irving, 2007).
Sample questions from all these studies

What do you think about this?
What is your knowledge based upon?
What does it imply and presuppose?
What explains it, connects to it, leads from it?
Should it be viewed differently?
These questions require students to evaluate the clarity and

accuracy of their
thinking as well as the depth and breadth of

their thinking. Have they considered
all the alternatives?
Do they know why they think the way they do?
Students need
to determine whether the content they are
using is relevant and if their thinking
process is logical.
By questioning their thought process, students can begin
thinking about their thinking.
Research on questioning methodology also suggests that
instructors should
wait for student responses ).

Too often,
the students' silence is filled by the instructor re-
wording the question or asking
a different student for a response.
However, most students need at least 8 to 12
seconds to process and formulate their response, especially in

critical thinking
situations (Schafersman, 1991).
If a question is based on rote memory recall, speed
may be

relevant; however, thinking requires time and patience.

Give students the
time they need to think critically.
The problem-solver works through a case study or activity

by responding to
questions from the peer coach.
The IDEALS are to Identify, Define, Enumerate,
Analyze,

I
i
dentify
the Problem:
What is the real question we are facing?
D
Define
the Context:
What are the facts that frame this

E
Enumerate
the Choices:
What are plausible options?
A
Analyze
Options:
What is the best course of action?
l
l
ist
Reasons Explicitly:
Why is this the best course of action?
s
s
elf-
c
orrect:
Look at it again ... What did we miss?
This problem-solving technique guides students through the

critical thinking
process and utilizes learner collaboration.
Similar strategies include integrating
project-based learning

activities that require students to apply their knowledge
by

constructing a real-world product. As a final guide to student

practice, use
peer assessments to facilitate students' critical

thinking and meta-cognitive skills