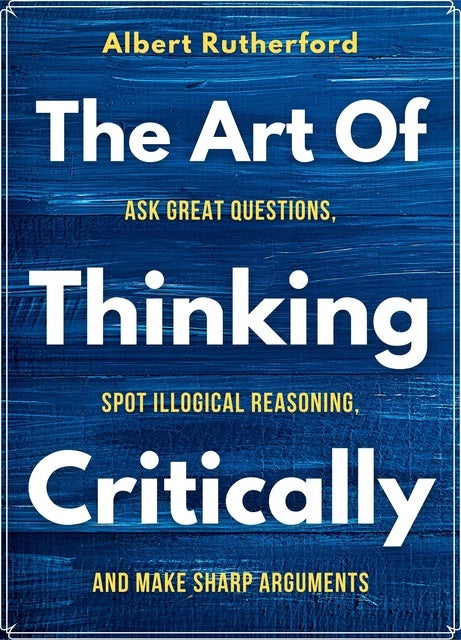 Teacher:
I hope I didn't see you
looking at Maria's answers.
Student:
I sure hope you didn't, either!
My dear site visitor,
Use the language selector above
to go through my whole site

using any native language you

speak,

then you can enjoy my YouTube

channel.
اختاراي لغة من لغات العالم / اللغة التى تريد
تصفح موقعى باستخدامها . استخدم المؤشر

الذى فى الاعلى
I register a video presentation in
my YouTube channel for each

page of my site.
Next,use the other world site

selector above to go to the

search engine site or the social
media site you like.
A summary for my

Researching Journal
Article about:
Critical thinking : 6

Critical thinking

and

Higher Education
Significance:
"Critical thinking means making reasoned

judgments that are logical and well-thought out.
It is a way of thinking in which you don't simply accept

all arguments and conclusions you are exposed to but

rather have an attitude involving questioning such

arguments and conclusions.
Why is Critical thinking important in
teaching English?
Critical thinking is important because it relates to nearly all tasks, situations, topics, careers, environments, challenges, and opportunities. It's not restricted to a particular subject area. Critical thinking is clear, reasonable, reflective thinking focused on deciding what to believe or do.
Critical thinking is not an isolated goal unrelated to other important goals in education. Rather, it is a seminal goal which, done well, simultaneously facilitates a rainbow of other ends. It is best conceived, therefore, as the hub around which all other educational ends cluster.

For example, as students learn to think more critically, they become more proficient at historical and scientific, thinking. They develop skills, abilities, and values critical to success in everyday life. All of this assumes, of course, that those who teach have a solid grounding
in critical thinking and in the teaching strategies essential to it.
But to develop a deep understanding of the

foundations of critical thinking involves a long-
term approach to learning and applying those
foundations. James Stigler, coauthor of the

book, The Teaching Gap: Best Ideas from the

World's Teachers for Improving Education in

the Classroom, comments on the importance

of long term staff development. He says,

"professional development . . . should be long
term. It should be ongoing – part of a

faculty's workweek — not something tacked on.

And it should be curriculum based . . . so that
it helps faculty help their students master the

curriculum at a higher level." Stigler goes on

to say, "professional development has been

largely divorced from practice . . . It has been

haphazard . . . (involving) idiosyncratic kinds

of professional development . . . not only do

we need to implement high-quality programs,

but we also need to give faculty the

opportunity to learn how to participate in

these programs. That's going to take time."

We agree. It is clear that there is no way to bring

critical thinking successfully into instruction across
the curriculum with a stand-alone one or two-day

workshop.

What are the 5 elements of critical thinking?
Critical thinkers:
1-Ask questions.
2-Gather relevant information.
3-Think through solutions and

conclusions.
4-Consider alternative systems of

thought.
5-Communicate effectively.
At best, a one or two-day workshop

can do three things:
1) function to heighten the awareness of faculty to the challenge of bringing critical thinking substantively into instruction,
2) provide some strategies for up-grading the

effectiveness of instruction, and

3) lay a foundation for follow-up workshops.

But a long-term approach to critical thinking

professional development enables faculty to

internalize and apply the fundamentals of

critical thinking at a deep level. Through a

long-term approach, faculty can restructure

their courses so that students develop as

inquisitive and disciplined thinkers and

questioning minds. Its success depends on a
number of variables.
First, One develops as a critical thinker in a

way similar to the way in which one learns to

perform well in basketball, ballet, or on the piano.
First of all, one must understand the basic

principles.

Secondly, one must regularly engage in self-
monitored, self-evaluative practice (putting the

principles to work in practice) progressively up-
grading one's understanding and skill thereby.

Faculty in a long range professional development

program come to recognize explicitly that critical

thinking is not just one of many divergent educational
aims, but is rather a way of teaching and learning at
a high level of effectiveness.

They learn to use all other reform trends as a

support for a high level of thinking in both the

teaching and learning process. Commitment to

critical thinking affects how one thinks through

the design of instruction and how one thinks

through the content one is learning. In short,

over time instructors come to recognize that:
Teaching in a critical manner is

essential for:

1-Skilled reading, writing, speaking, and listening
2-Skilled reasoning within all subject areas
3-Skilled decision-making and problem-solving
4-Skilled analysis and evaluation of one's

5-Intelligent choices in human relationships
6-Emotions and values intelligent choices in

human relationships skilled civic and personal
choices, etc . . .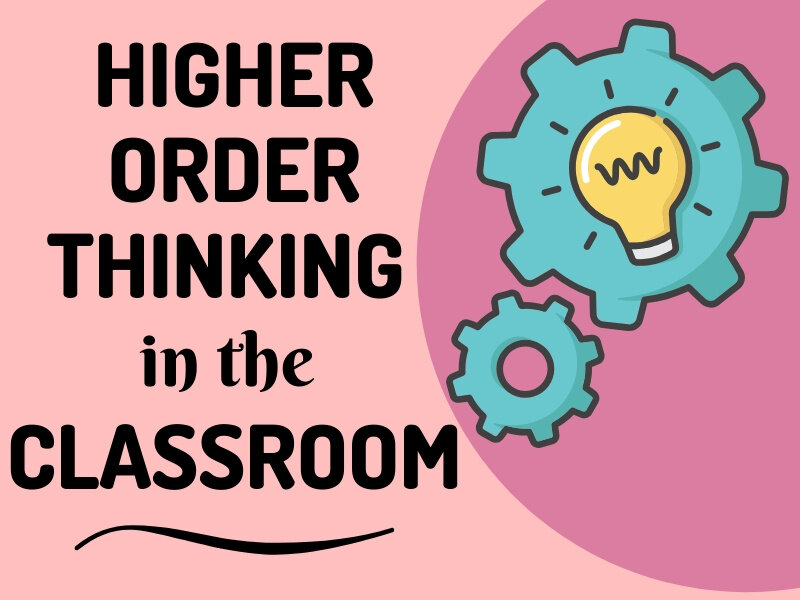 7 steps to critical thinking
1-Identify the problem. Before you put

those critical thinking skills to work, you

first need to identify the problem you're
solving. ...
2-Research. ...

3-Determine data relevance. ...

4-Ask questions. ...

5-Identify the best solution. ...

6-Present your solution. ...

7-Analyze your decision.





Five critical skills
1-Creativity:
In this white water world of work, creativity helps

organizations maintain peak performance in the

face of constant change. Creativity is needed in

every role to solve problems, innovate at product

and service levels, and help organizations create

new sources of value. As leaders, creativity helps

us turn challenge into opportunity. For example,

whenever resources are constrained (time, capital,
or support), it takes creativity to solve pressing

problems in order to meet or exceed individual or

team performance goals.
2-Flow:

The experience of total immersion
Flow is a state of consciousness that allows for

complete immersion in a task—something that is

so important in today's frenetic, distraction-filled

workplace. Flow occurs when "a person's body

or mind is stretched to its limits in a voluntary effort

to accomplish something difficult and worthwhile.
We often hear of athletes and performers being
"in the groove" or "in the zone," but is flow really

something we can cultivate at work? Absolutely.

Studies suggest that work provides the most optimal

conditions for flow for adults, provided we set

ourselves and our team up for success.
Coaching:
A leadership style that helps others

reach their full potential
One important aspect of cultivating a coaching
style is to recognize the strengths and the potential
in others. "Each person holds so much power

within themselves that needs to be let out.

Sometimes they just need a little nudge, a little

direction, a little support, a little coaching, and
the greatest things can happen."
Growth Mindset:

Believing you can grow becomes a

self-fulfilling prophecy
Perhaps even more foundational than one's

leadership style is one's mindset. A growth mindset,
a term refers to the extent to which an individual

considers their talents and abilities to be malleable.
It has been dubbed the mindset of success because

having a growth mindset helps us approach

challenges with gusto, recover more quickly from

setbacks, and improve our capacity as leaders.

In companies with a growth mindset culture,

employees are 34% likelier to feel a strong sense of

ownership and commitment to the company and

49% likelier to say that the company fosters

innovation.
Building Relationships:
Connect in a way that promotes

trust and inclusivity for all
The ability to build relationships in a way that builds

trust and inclusivity—not just one-on-one, but with
a team or group—is critical for modern leadership.

While most leaders want to be inclusive, the reality

is that organizations have a long way to go in

creating environments and cultures in which all

employees can feel safe and be able to thrive.
In fact, as LinkedIn's 2019 Global Talent