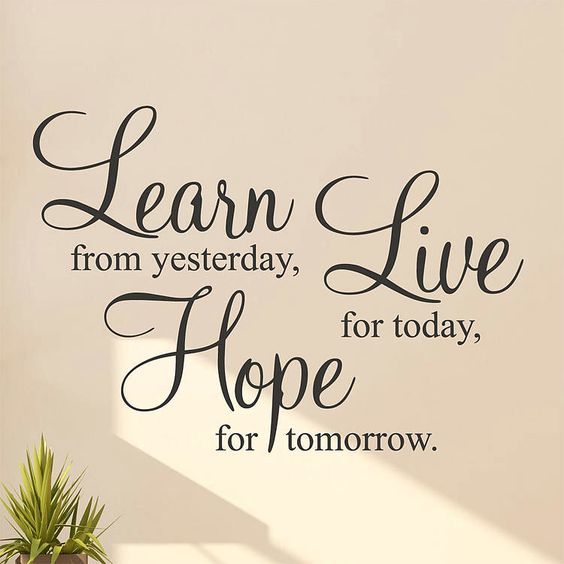 "He heals the brokenhearted and binds up their wounds."
Quality Education

Humor:
Teacher: You missed school yesterday, didn't you?
Pupil: Not very much!
Dear visitor,
Use the language selector above to go through my whole site using any native language you speak,
then you can enjoy my YouTube channel.
اختاراي لغة من لغات العالم / اللغة التى تريد تصفح موقعى باستخدامها . استخدم المؤشر

الذى فى الاعلى
I register a video presentation in my YouTube channel for each page of my site.
Next,use the other world site selector above to go to the search engine site or the social media site you like.
Critical Thinking ( 16 )

"NAQAAE"
The National Authority for Quality
Assurance and Accreditation of
Education
Education with a Good Quality
Mr. / Girgis





Introduction
The National Authority for Quality Assurance and Accreditation of Education "NAQAAE" was established by the issuing of Law No. 82 for the Year 2006 and its executive regulations organized by its corresponding Bylaws issued in 2007. It calls for education
that is based on the higher levels of Bloom's learning taxonomy which includes applicability, analysis, synthesis, evaluation and creation. It calls for a learner-centered teaching method.

A key part of NAQAAE role is to review how providers of higher education, such as universities and colleges, maintain their academic standards and quality​. ​
NAQAAE also produce a range of other guidance to help education providers ensure that students receive a high quality experience of higher education.​
NAQAAE provides technical support to identify the national priorities and associated capacity-building requirements, raise awareness of opportunities and promote ownership of recommended programs.



Vision
To be recognized, nationally and internationally, as a
leading quality assurance and accreditation body and

an essential partner in the path of educational reform

and development in Egypt
Education of a good quality
Quality education includes quality...............:

Learners who are healthy, well-nourished and ready to
participate and learn, and supported in learning by

their families and communities;

Environments that are healthy, safe, protective and
gender-sensitive,and provide adequate resources and
facilities; Content that is reflected in relevant curricula
and materials for the acquisition of basic skills,

especially in the areas of literacy, numeracy and skills

for life, and knowledge in such areas as gender,

health, nutrition, HIV/AIDS prevention and peace.

Processes through which trained teachers use child-
centered teaching approaches in well-managed

classrooms and schools and skillful assessment to

facilitate learning and reduce disparities.

The outcomes encompass knowledge, skills and
attitudes, and are linked to national goals for
education and positive participation in society.
According to "NAQAAE " Program, we should have
education with a good quality. First, what is an

education of a good quality ?

It is the education that has very high learning

outcomes and learning styles. In order to talk about
an education of a good quality, we should know that
the education of a good quality has 2 wings.
In other words, I mean that the education of a good

quality domains include 2 items:
A- The Association abilities.
B- The educational participation.
A-The Association abilities include:
1-The vision and the mission.
The vision means a dream we look forward to

achieving through some strategies that help us to
reach such a vision.

For example, if our vision is a school with a good

quality, then the strategy to reach such vision will
be applying the activity-based learning method.
2-Education Leadership.
This refers to the school administration and if they

apply the school laws and rules fairly or not.

Do they know their roles, duties and responsibilities?
Do they apply democracy in holding their councils or not?

They should care about helping all the staff to do their
jobs in a friendly way.
If they accept applying the latest methods of education
and technology in teaching or not.

Does the school principal help in solving school problems?
Does he carry out the Idara and the Modoraya

instructions?

Does he believe in change and professional

development?
3-The human and financial resources.
The human resources refer to the staff, the learners

and the administration members and if they are

equipped with the knowledge that help us to change or not.
Does the process of recruitment depend on a good
plan?
Do the teachers get training units, workshops and
video conferences to help them to progress or not?
Are the people secure? Is the school secure?

The financial resources include the funds that are needed for the cost of the education process .
Does the school have a library, teaching tools, laboratories and textbooks or not?

Does it have means of technology to be used in

teaching or not?

Is there a social worker and a psychologist at school?
Is there a medical care inside school or not?
4-The social participation.
Does the school have a relation with the learners'

parents or not?

Is the school related to the environment around it or

not?

Is the school related to all the associations around
it or not?
Do the parents contribute in helping the education

process through donations or volunteering to work as

assistant teachers?

Does the school hold school councils to meet parents

regularly?
5-The Good quality, its rewards and accountability.
When there is a change, all people are exposed to be
rewarded for their efficiency and their efficient

participation but the careless ones should be

questioned for their carelessness or for their refusal
for the change or the professional development.
B-The educational participation includes:
1-The Learner.
Does the learner participate in the education process or not?

Does he express himself, work in pairs, work in groups,

think, pair, share, apply, evaluate, analyze and create or not?
2-The Teacher.
Does the teacher plan his lessons well? Does he work
for a curriculum analysis ?
Does he have a monthly syllabus plan?
Does he use the electronic lesson plan?
Does he use electronic programs in and assessment?
Does he apply the activity-based learning method?
Does he develop himself professionally through
training units and attending workshops and conferences?
Does he like change and accept it or not?
3-The Curriculum.
Does the curriculum deal with the environment around?

Does it encourage thinking, pairing and sharing?
Does it seek for practical education or teaching with
creation?
Does it encourage learners to analyze and innovate?
Does it use technology in teaching?
Does it help in solving problems?
Does it encourage learners' projects, researches,
interviews and experimental education?

Does it encourage calling for values, citizenship and loyalty?

Does it encourage learning activities inside and outside

class beside activities outside school as a long term project?
Does it encourage calling for values, citizenship and

loyalty?

Does it encourage learning activities inside and outside

class beside activities outside school as a long term project?
4-The Educational process atmosphere.
Is the relation between the administration and the
teachers co-operative?
Is the relation between the leaders and the learners

responsive?
Is the relation between the teacher and the learners

reactive, friendly and fatherly?
Do people use democracy in discussion and argument?
Does every one respect the rights and the duties of
himself and of others?
1-The Domain:
Suppose that the education policy calls for
teaching values.

Them, the domain here will be " Values ".
2- The Standards:
The standard of the " values domain" includes :
Learning about the life , sharing and Co-operation.
3-The Indicators:
The indicators of co-operation include co-operative
learning which will be apparent inside the classroom
when learners practice active learning through pair

work and group work. This will be the evidence

of active learning inside the classroom.
4-The Practice:
According to Bloom's taxonomy, to practice is to do,
to do is to learn, to learn is to evaluate,

to evaluate is to analyze and

synthesize, to analyze and to synthesize is to imagine
and to imagine is to create and innovate.

Teaching Life-skills
Problem solving,
Critical thinking ,
effective communication skills,

decision-making, creative thinking,
interpersonal relationship
skills, self- awareness building skills,

empathy, and coping with

Self-Directed, Engaged Learning.
Resilience, self-control and self-awareness
1-Social values Societal values; are criteria

shared by the majority of a society in an ideal sense,

all of which lead
them to the better society.

Societal values regulate and organize daily life.

Such values as honesty, sedulity,
helpfulness, and

modesty are some of these societal
values.
From a sociological perspective, ideally, real values
are only unique to one society. social values

(traditions
and customs) and official (government).
2-National values National values are values that are
necessary for a nation's unity and existence.