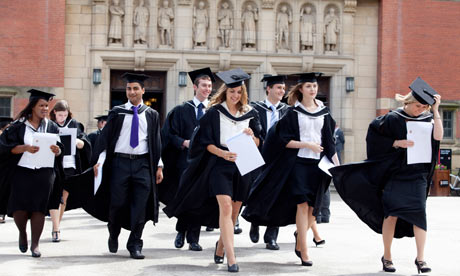 Topics 1
The Teacher's toolbox
Introduction:

Every profession has a set of essential tools for carrying out its work. Airplane mechanics cannot repair engines without sophisticated diagnostics, wrenches, and pliers. Surgeons cannot operate without scalpels and clamps. In contrast, teaching has often been perceived as a profession requiring only students, chalk, and a blackboard in order for learning to take place. There might be some truth to this perception of simplicity, but effective English teachers generally rely upon a number of tools—approaches, activities, and basic materials— to make teaching efficient and learning enjoyable.
The main tools:

1-The first tool that teachers can work with is their enthusiasm and demeanor. A teacher's physical position in the classroom, eye-contact, posture, personal expression, vocal quality, and talk time can be powerful tools that enhance presentation of material and build constructive relationships with learners.
2- Visual aids can help to recreate real-life situations when the reality of English speaking environments might be otherwise inaccessible to students.
3-Whether it's a dog-eared copy of Merriam-Webster or an electronic version the size of a mobile phone, a dictionary is important for figuring out and using language accurately.whether dictionaries are online or on the shelf, they remain critical tools for determining pronunciation, meaning, grammar, and usage.
4-Teaching Materials

5-Classroom Supplies

6-Student Incentives
7-Teaching documents.
8-Means of assessment and evaluation.
9-Different kinds of registers and books.
10-The laptop
11-A dictionary.
12-Magazines and Journals
13-Personal education website
14-school education website
15-Remedial work plan.
16-Curriculum design.
17-Quiz, Riddles, Songs, Joles, Activities, contests,Tests, prizes.

18-Electronic teaching and learning programs like:
( Word program, Excel program, Power-point program, Access program, MS picture management program, Movie-maker program, Free-mind program, Lingoes program, Celestia program, Yanka program, Anki program, Jing program, Hot potatoes program, MS Mathematics program, the Sage program, Chemistry crocodile program, Physics Crocodile program and a lot of other electronic programs. Electronic teaching enables the teacher to do an electronic lesson plan and give an electronic lesson presentation..
Other tools:
Full Color and B/W printing (preferred PDF format and brought on USB flash drive)
Lamination 27" 3mil and 38" 5mil
Full Color and B/W poster prints up to 24"X36" size
Die-Cuts (free to use if you bring your own construction paper)
Buttons – 2.25 inch diameter (Template is on our website)
Coil Binding
Paper Cutter
Supplies
School Supplies
Arts and Craft
Classroom Supplies
Office Supplies / We now offer copy paper (white and multipurpose color paper)
Teaching Supplies
Student Incentives
Specialty Items, T-shirts, Tote Bags, Hats, etc. (Embroidery and Screen Printing)

.Online Teacher's Tools / Resources:

1-Google docs
2-Wordpress
3-Google forms
4-Logomaker
5-Internet readings
7-The Web Resources
8-Voice of America Learning English
12-Corpus of Contemporary American English
13-Edmodo
14-Socrative
15- LessonCast
16-Glogster EDU
17-SchoolTube:
18-Storybird:
19-Free Rice 2.0
20-Flashcard Machine
21-Bitstrips for Schools
22-Kidblog
23-DK Instant Expert
24-TED-ED
25-Videonot es
------------------------------------------------------------------------------------------

Feedback:
Our physical presence in the classroom, visual aids, and dictionaries are important tools that, when paired with our training and experience as English language educators, help make teaching and learning more pleasant and, ultimately, more successful.
---------------------------------------------------------------------------------------------------------
My own attitude:

These tools are like the curriculum analysis, the preparation notes register, training units register, marks register, monthly distribution of the syllabus, learners' levels' register, remedial work plan register, learners' attendance register, learners' competitions register, additional periods register, learners' free reading register, learners' school broadcast register, the bank of questions register, learners' projects register, the electronic lesson plan, the electronic teaching programs and the teacher's personal file.

I think that the teacher himself is an audio-visual tool as learners listen to him and see him touring the class and among the groups monitoring and supporting. Learners see his acting and dramatization then, they imitate him as a guided model and innovate something new during their free practice.