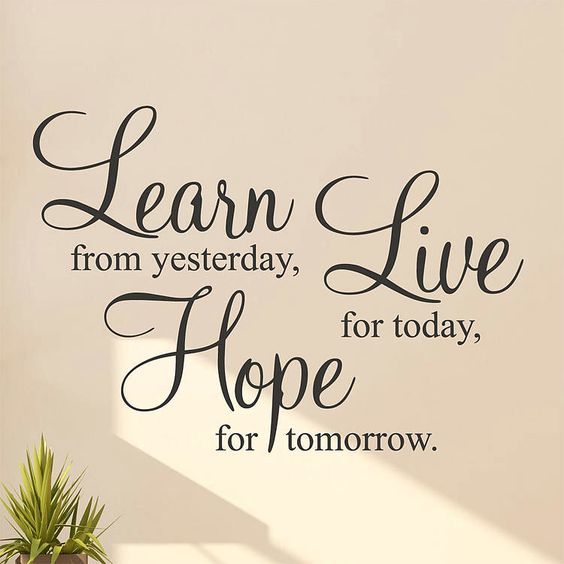 The L
ord
will keep you from all harm. He will watch over your life; the L
ord
will watch over your coming and going both now and forevermore.
Psalm 121:7-8
Humor
In school they told me Practice makes perfect. And then they told me Nobody's perfect, so then I stopped practicing.
Dear visitor,
Use the language selector above to go through my whole site using any native language you speak,
then you can enjoy my YouTube channel.
اختاراي لغة من لغات العالم / اللغة التى تريد تصفح موقعى باستخدامها . استخدم المؤشر

الذى فى الاعلى
I register a video presentation in my YouTube channel for each page of my site.
Next,use the other world site selector above to go to the search engine site or the social media site you like.
education

What CPD?
Many countries are now moving from a knowledge



and skills-based CME system, towards a system



that promotes the wide-ranging competencies



needed to practice high-quality education.

CPD is



the holistic commitment of professionals towards


the enhancement of personal skills and proficiency



throughout their careers.

Continuing Professional Development Continuing
Professional Development (CPD) is a

combination of approaches, ideas and

techniques that will help you manage your own

learning and growth. The focus of CPD is firmly

on results – the benefits that professional

development can bring you in the real world.
Formal CPD can be any form of structured learning

that has clear learning objectives and outcomes,

such as a professional course, structured online

training, technical authorship, learning that includes

CPD Explained
Development (CPD) and is the term used to

describe the learning activities professionals

engage in to develop and enhance their abilities.

It enables learning to become conscious and

proactive, rather than passive and reactive.

CPD combines different methodologies to

learning, such as training workshops,conferences
and events, e-learning programs, best practice

techniques and ideas sharing, all focused for an

individual to improve and have effective

professional development. There are over 1000

institutes & professional bodies across the UK, a

number that is forecast to increase.

Accompanied by such growth is the acceptance

that academic qualifications must offer more

vocational and skills-based or 'practical' learning.

A structured, practical and methodical approach
to learning helps employers across industries to

keep key staff and develop the skills & knowledge

in their organizations to maintain a sustainable

and competitive advantage.
Engaging in Continuing Professional

Development ensures that both academic and

practical qualifications do not become out-dated
or obsolete; allowing individuals to continually
'up skill' or 're-skill' themselves.

CPD is the means by which teachers continue
to develop their knowledge and skills to ensure
they are competent to deliver competent
learners care and that the care is effective
and flexible care to respond to society's
changing needs.
CPD can be an excellent self-motivation tool,
as it reminds HR professionals of their own
development, which can help boost confidence,
strengthen professional credibility and
help employees to become more creative
in tackling new challenges.


CPD Learning Types
Types of CPD learning vary significantly,

depending on the requirements for your business,

or if you're learning as an individual.
Active
Structured CPD / Active Learning
Structured CPD / active learning involves interactive and participation-based study. It is typically proactive and can include attending a training course, conference, workshop, seminar, lecture, e-learning course or CPD certified event.

CPD active learning also applies to when professionals take career orientated exams and assessments (the study and revision would be considered self-directed learning, see Self-Directed CPD).
Stages of the CPD cycle

Act:
Act upon your plan, and be open to learning

experiences.

Reflect:
Make the most of your day-to-day learning by

routinely reflecting upon experience.

Apply:
Create opportunities where you can translate

theory into practice and put your learning to work.
Evaluating Results
CPD results are evaluated through:
1- Knowledge. 2-practice.

3- Behavior.
What is accredited CPD Training?
'What is CPD' and 'How to become CPD accredited' are common queries discussed across the varying industries. Accredited CPD training means the learning activity has reached the required Continuing Professional Development standards and benchmarks.

The learning value has been scrutinized to ensure integrity and quality.

The CPD Certification Service provides recognized independent CPD accreditation compatible with global CPD requirements.
CPD cycle steps
Step 1 - Initial review
A good way to plan your learning is;
to create a CPD log

To start, a helpful tool is: the AMP Competence Framework. This self-assessment will help you identify current and future areas to further develop your project skills and knowledge, and assist you in establishing any learning objectives for the coming year.
Step2 - Plan
Identify the competences and areas that you'd like to focus your learning on. Develop specific objectives - decide the activities that will support your development.

These activities should be chosen to meet the APM CPD scheme.
You can use the APM CPD log to start your planning.

Include learning activities that can help you to develop these areas.
It is good to include a range of activities.
Step 3 - Do
Carry out the activities that you planned. You may also find that you gain learning from activities that you did not originally plan. You can add these to your CPD log too.
Step 4 - Review
Planning and reflecting on your CPD helps to create value out of the learning that you have done. Review your learning – how have you applied your learning to your project related work? Is there anything that you have done differently as a result?

Or perhaps it has reinforced the approach that you have been taken and confirmed that alternative approaches would not have fitted with what you were doing?
Purposes of CPD :
1-CPD is concerned with maintaining knowledge and skills. More recently, this would be summarized as maintaining one's competence or competencies; in other words, CPD is about keeping up-to-date.

2-CPD improves and broadens knowledge and skills; that is, CPD is intended to support future professional development.
3-CPD develops personal qualities necessary to execute professional and technical duties; such personal qualities as may be needed to achieve the above two purposes.


What are the benefits of CPD?
Continuing Professional Development is essential in helping individuals, organizations or entire industries to keep skills and knowledge up to date.

Providing CPD enables organizations to become a knowledge bank to key stakeholders of your organization.

CPD accredited training courses, workshops and events allow professionals to use the learning time towards individual CPD requirements.


1-For Individuals
Continuing Professional Development helps individuals to regularly focus on how they can become a more competent and effective professional. Training and learning increase confidence and overall capability, and compliments career aspirations. CPD enables individuals to adapt positively to changes in work/industry requirements.
Planning CPD helps to be more efficient with time, and recording CPD properly provides evidence of professional development (this can be useful for supervision and appraisals). CPD shows a clear commitment to self-development and professionalism.
CPD provides an opportunity for an individual to identify knowledge gaps and to resolve these in a recognizable approach to improvement.
Accredited CPD Providers should make available to individuals a Certificate of Attendance to attach to their CPD log as evidence of development once training is complete or the desired standards of
learning have been met.
2-For Organizations
Providing CPD accredited learning benefits your organization through recognition and increased brand perception. Internal use of Continuing Professional Development encourages and promotes a healthy learning culture for your organization, leading to a more fulfilled workforce and retaining valuable staff.

Many organizations have staff with CPD obligations as members of professional bodies. In circumstances where internal CPD training resources are low, organization use outsourced CPD training providers to meet staff requirements. Outsourced CPD providers are typically training companies, online learning resources, events & conference organizers
. They are experts in their field and provide practical learning opportunities through CPD events, seminars and accredited CPD courses. Some CPD courses are just 1 or 2 hours long, delivered in a seminar or classroom-style environment. Other accredited CPD courses can be a full 6-10 weeks program, split into structured bite-size modules.