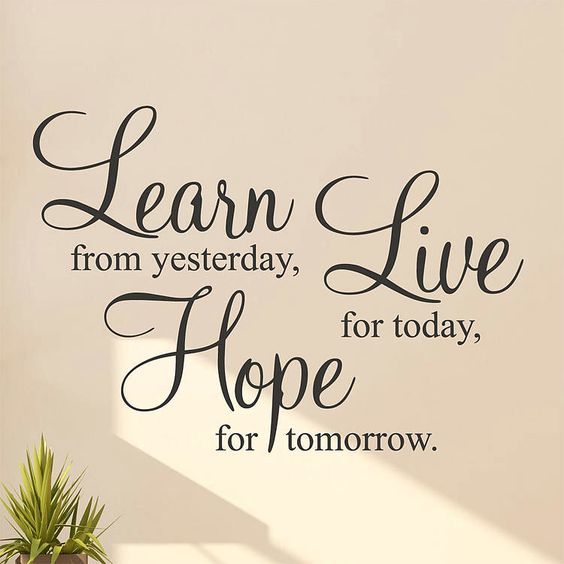 "Blessed is the man who trusts in the LORD, and whose hope is the LORD."

Jeremiah 17:7
Humor
When I say I miss school, I mean my friends and the fun. Not the school.
Use the other language selector on my home page above to go through my whole site using any native language you speak,
then use the video above to see and listen to the same teaching topic in text below.
اختاراي لغة من لغات العالم / اللغة التى تريد تصفح موقعى باستخدامها . استخدم المؤشر

الذى فى الاعلى
Next, Use the world site selector on my home page above to go to the search engine site or the social media site you like.

My YouTube Channel: Click: :( Mr. / Girgis H. H).

Researching Task
Educational leadership
and
Policy
My Researching
Project
in
Educational leadership

and

Policy

Time: April, 2023

Corresponding Authors:

1-Mr. / Girgis Hanna, the senior researcher.
2- 3 of my assistant Colleagues.
Editor
Edited by: Mr./ Girgis Hanna Haroun
Supervisor:
Senior and public supervisors of English in Egypt.
The site published on:
www.bchmsg.yolasite.com

Subject:
Educational leadership and policy
Online since : 2022
Affiliation:
The Ministry of Education in Egypt.
Table of Contents
The Research Structure Plan
Chapter : 1 : The Research Abstract.
Chapter : 2 : The Research Introduction.
Chapter : 3 : The Research Methods and Tools.
Chapter : 4 : The Research Results.
Chapter : 5 : The Research Outcomes and impact.
Chapter : 6 : The Research Discussion.
Chapter 7 : The Research Conclusion.
Chapter : 8 : The Research Limitations.
Chapter : 9 : The Research Acknowledgement.
Chapter : 10 : The Research References.

By : Mr. / Girgis Hanna Haroun Abdoh.
1-Good personal qualities
I am sincere, self-confident, knowledgeable, true,
transparent, patient, tolerant, active co-operative a

problem solver, and social. I have an open mind.

I love team work.
Example: I like exchanging opinions and criticism

with my trainees.

2) I share resources:

I give and take. I advise, guide and help my teachers
to become successful teachers using active learning

methods that develop learners' critical thinking skills
instead of the GTM method that depends on lecturing

and memorization.
3-I communicate skillfully:

I use my 3 electronic mails, an education website, chat

rooms, social media like Face book and Twitter, Cell

phone and House phone to give and take information,
knowledge and help. I am in contact with more than
36,000 visitors from 154 countries all over the world
through my international education site.
4-I manage time:


I make a "To Do" list or a schedule as an agenda for

my work. I allocate time for feedback, comments,

criticism and doing tasks and reports.
5- I use more influence and little power
thoughtfully and I implement coaching in my model
lessons presentation. Power can be defined as the

following:"The authority to change the behavior of
others and make them do things that they might not

do otherwise." ... Power forces people to complete a
task, where influence helps them understand why

that task is necessary..
6- I am a savvy negotiator.

In my workshops, my teachers exchange effective
negotiations and arguments with me to show me

the gaps or talk about the teaching problems they
face at schools.

7-I manage conflict:

Example:

When conflict occurs within my network, I look for points of mutual agreement to resolve the conflict through. I Create and maintain a bond with my adversary. I establish a dialogue for conflict negotiation.
8-I reward people

Examples:
I encourage better performance,so I reward the people who give a hand, participate, share me my plans and practice.

9-I use open, diverse and networks
Examples:
My trainees are different in ages, experiences,
backgrounds and abilities. Good relations engage

all of them.
10- My skills are diverse:
I am excellent at listening, speaking, reading, writing

and interviewing skills. I use these skills when I set
plans to solve the problems of education,

development and culture in Egypt. I would have a

possibility to collaborate with teachers and experts in

the world .


Brief Summaries for my 12 researches:
12-
English Literature.

====================================================

Educational leadership

and

Policy
Abstract

Reviews of research play a critical but underappreciated role in knowledge production and accumulation. Yet, until relatively recently, limited attention has been given to the "methodology" of conducting reviews of research. This observation also applies in educational leadership and management where reviews of research have charted intellectual progress since the field's inception in the 1950s and 1960s.
This paper was framed as a "methodological review of

reviews of research" in educational leadership and

management.
This literature review

This literature review aims to understand the factors that

influence the adoption of school leadership policy reforms

and whether there are some common trends that lead to

policy changes in this area.
A great teacher is like a great artist who uses basic tools to transform raw materials into valuable assets of society. However, great artists may not have the best tools or best skills because of their passion and their unique perspective of the world.
Great teachers are not just ones who transmit information, teach skills, and help students earn the best grades. They are those who share their passion for knowledge and curiosity with their students, inspire the students' creativity, develop their critical thinking ability, and prepare them for the complex world they will face after stepping out of campus.
Teaching is part of the process in discovery and it also provides an opportunity to learn, where knowledge and critical thinking are shared by teachers with their students, and enthusiasm and creative ideas are shared by students with their teachers. Reflecting on my own experience as student, I am truly inspired by the good role-model of my mentors and hope to relay this process to the younger generation and to influence their lives through my teaching and advising.
My undergraduate major is in teaching English in my country, Egypt. It provides me with fundamental pedagogical principles to engage and guide my future teaching practice in undergrad levels. For classroom teaching, my goals are not only to give lectures, but to motivate students' enthusiasm and encourage discussion and interaction. This provides students with the skills in communication, critical thinking and problem-solving, which are necessary training to pursue future professional careers.
For mentoring student research, my goal is to guide them in research lab and motivate the students to give their best efforts. As students come in with different background and interests, I will provide them with the freedom to explore and to think about problems in new ways. In the mean time, I will also actively engage in their projects and guide students' discoveries. The value of research advising is so rewarding because we continue generating new ideas during the discovery process and push forward the research.
The main question driving the study was the following:

what are important reasons or contextual factors
that have influenced the adoption of school leadership

policy reforms?
Research Content
1-Introduction
1-The Research Vision, Mission and Objectives


The vision is (Developing our Education system)..
The mission is Doing research theses
The Objectives are:Solving problems that arise from
educational leadership which creates conflicts inside
the education organizations and the educational policy itself.

2-A problem needs a solution
We faced a problem that needs a an urgent solution.

The problem is: We, the researching group, noticed
that the learning outcomes of high schools and

colleges are low.

It has been known for decades that teachers

can have a profound effect on the students they teach.
Education policies can make a significant difference
in a teacher's work, which in turn affects their students.
When expert teachers are actively engaged in the

development of education policy and initiatives,

achieving the intended outcomes and avoiding

unintended consequences is more likely.
3-Reasons for the research:

The reason for doing such research is that I and
my colleagues noticed that some organizations did

not work as efficiently as they could, and senior
managers have encountered various problems.

Complaints were numersous. People worked in
terms of only firm accountability and punishment.

There was no vision, no mission, no ogjectives,
no team work, no love or respect and no good

performance. We have been asked to estimate

the situation, analyze it, and come up with

solutions which could increase efficiency and
productivity; in other words, increase

organizational performance. After preliminary

interviews with the senior managers and teachers

at schools, we have identified our areas of the

interest: organizational structure, leadership,

and communication.
The teachers worked individually without any

collaboration with their managers or school leaders.

Teachers didn't like change. They used traditional
method of teaching like the GTM method.
Learners were just listeners or stores waiting
for being filled with some information that were
learnt by heart.
Learners knew nothing about any critical thinking
like practice, analysis, synthesis, evaluation,

imagination, creation or innovation. They didn't use
technology in learning. There were no meeting
areas between the organization managers and

the people who working with them.

The organizations had managers of instructions

and orders not leaders that could lead the education
process forward through the leading skills that the
leader should practice and apply.
4- The researching questions:

How do organizational leadership, and communication
affect productivity and efficiency of schools and educational

organization?
How we make education organizations perform

well and learning outcomes high?
5-The problem solutions
Employers and employees must learn academically
and practice actually the roles played by leadership,
organizational culture, motivation and commitment.
6-Objectives:
Education Policy Drives Social Change. ...
Policy Studies track prepares educators and other

professionals to serve as leaders in education
organizations. Students gain the knowledge and
skills in leadership, policy, law, economics, and

research to effectively administer education programs
and policies at all levels.
The Policy Studies track prepares teachers and

other professional to serve as leaders in organizations
- including federal and state education agencies,

school districts, and nonprofits - that implement

education policies and programs.
In addition to leadership, policy, legal, economic,
and research skills, the track emphasizes the data

analysis and performance management skills needed
to administer education programs and policies.
The Educational Leadership and Policy (ELP) program
is devoted to the study and development of policy,
leadership, change, social diversity, ethics and values
in PK-12 education. It is designed to develop thoughtful
and highly skilled educators, administrators, policy

analysts, and academic practitioners.
Educational Leadership and Policy Studies (ELPS)
program gives you the tools to tackle challenges at all
levels within an educational system, whether you are
an aspiring principal, district leader, or policy maker.

Build critical skills through intensive academic and
Why Leadership and Policy?
Improving student outcomes, particularly in chronically
under performing schools that serve poor and minority
students, is a national priority. To address this

imperative, state and national education reform efforts
are increasingly focused on improving the professional

knowledge base and preparation of educational

leaders, as catalysts of improvement.

This researching study is designed to develop

thoughtful and highly skilled educators, administrators,
policy analysts, and academic practitioners. A

combination of theory and practice will enable students

to tackle the complex challenges of current education

policies and procedures.
This program prepares students with the skills,

knowledge, and real-world experiences to provide

direction within a dynamic educational landscape as

superintendents or executive leaders.

This study prepares graduates for many types of

school-based leadership roles including the principal-
ship,instructional coach, data and evaluation specialist,

or program developer. We also prepare graduates for

leadership careers outside of schools in roles such as

policy analyst, social advocate, or educational

entrepreneur.
Learners will :
Understand the complexity of the educational system,
including the historical, cultural, economic, and social

conditions that may affect student learning.

Research the effectiveness of policy proposals and

better understand the implementation of existing

policies, particularly as they affect outcomes for

traditionally marginalized students. Advocate for the

implementation of different approaches to enhance

student learning for all children.

The difference between educational leadership

and management:
Educational management and educational leadership
are central concepts in understanding organizing in

educational institutions but their meaning, the difference
between them and their value in educational organizing

remain the subject of debate. In this article, we analyze
and contrast the two concepts.

We conclude that educational management entails
carrying the responsibility for the proper functioning of

a system in an educational institution in which others
participate.
Carrying a responsibility of this kind is a
state of mind and does not necessitate actions, though
it typically and frequently does.
In contrast, educational leadership is the act of

influencing others in educational settings to achieve

goals and necessitates actions of some kind.

I will Present a secondary result or finding and then
explain it, before presenting the next result then

explaining it, and so on, then end with an overall

synopsis.

This is the preferred approach as I have multiple
results of equal significance. It is more common
in longer papers because it helps the reader to better
understand each finding.
Secondary Finding result 1 :
Policy leadership and



complex social change
An investigation of leadership for school improvement

and student achievement would be incomplete if it did

not attend to the role of the states.
Over the past three decades, the states have played
an increasingly active role in promulgating policies to

promote change in the education systems for which

they have constitutional responsibility.
In addition, policy makers and educators have viewed

policy initiatives in light of their obligation to foster

economic growth and social goals.

But in matters of K- 12 education, the United States

has a long tradition of local autonomy, and muscular

new efforts to launch systemic reform have not always

been received with enthusiasm by schools and districts.

Leadership at the state level entails dealing with

policies and practices that may seem far removed from

people whose interest in schools is immediate and

concrete—individual students and parents, for example.

State-level leaders are charged with formulating policies

that will frame practice in districts and schools more

broadly, according to the public interest, and to provide
incentives and sanctions for local implementation of
those policies. Tensions have been inevitable in these
efforts, which have left no state untouched.
How might these efforts be characterized? Scholarship
about the relationship between policy leadership and

complex social change presents three main images.

A technical policy perspective is found in most policy

analysis texts; it is generally associated with rational
choice models. Policy leaders should, according to this

perspective, focus on rational choices to be made once
a policy issue is on the agenda. Another image

emphasizes a political perspective, focusing on a

naturalistic explanation of how policies are made.

The indeterminate nature of leadership in the course
of policy making, and the slippage that occurs as

policy refinements accrue during implementation,

help to explain how policies succeed or fail. Particular
instruments used to reformulate policy are less

important, according to this perspective, than

understanding how a particular policy issue got the

governor's or the legislative
committee's attention in the first place.

A third image, the practitioner perspective, emerges

from studies of public sector administrators; it examines
the tendency of administrators to seek flexibility and

autonomy in interpreting policies, and ways in which

this tendency affects the broader process of change.
Distribution of leadership to include teachers, parents,
and district staff is needed in order to improve student

achievement. School and district leaders should,

as a matter of policy and practice, extend significant

influence to others in the school community as a

foundation for their efforts to improve student

achievement.

Such an expansion of influence to others will in no way

diminish their own influence.
District-level and state policy makers must assume
the responsibility for nurturing principals' dispositions
toward the distribution of leadership.
Promoting productive forms of distributed leadership
in schools creates new challenges for principals,
and without sustained encouragement and support

from outside the school it is unlikely to become

common practice. Distributing leadership
more widely in schools is definitely not a means of

reducing principals' workload, as has sometimes

been suggested; neither is it likely to diminish the

principal's own influence. This conclusion brings us
back to our second point about the need for serious

consideration of redesigning principals' jobs.
Policy makers and practitioners should avoid promoting
conceptions of instructional leadership which adopt an
exclusive or narrow focus on classroom instruction.

Our study suggests that successful school-level
leadership involves significant attention to classroom

instructional practices, but it also includes attention
to other issues critical to the health and welfare of

schools.

Furthermore, school leaders can have a significant

influence on teachers' classroom practices through

their efforts to motivate teachers and create workplace

settings compatible with instructional practices known
to be effective.
2-Materials and Methods

In order to find out the answer to the research question
and to fulfill both purposes of the research, we have

conducted a qualitative research.We used types of

qualitative research methods like an in-depth interview,
focus groups, ethnographic research, content analysis
and case study research that are usually used.

This has been done by interviewing twenty schools

managers and 20 educational leaders or administers

beside 50 teachers and senior teachers working at

schools and education zones and supervision.

We have tried to talk to representatives of different
layers of the organizations to make our research

complete. These semi-structured interviews resulted in
qualitative data, which had been processed and
analyzed using coding technique.
Our research used 2 methods:
One of academic character, and one of practical

character.

1-The academic purpose is in investigating relationship
between organizational structure, leadership, and
communication and organizational performance,
i.e. efficiency and productivity.

2-The practical purpose is in giving analysis-based
recommendations about possible ways to increase

productivity and efficiency to our educational

organizations.
3-We used interviews, lectures, debates, experiencing,
observations, analysis, synthesis, assessment,
feedback and evaluation.
4-We held workshops, modeling, training units authentic
field practice in actual fields and we assessed, followed

and evaluated what we recommended academically
before. It took 3 months to conduct our experiences

that we acquired from our professors in East Anglia

University, England.
Outcomes and impact –

My PhD research mustn't be put on a library shelf to be stored like the ones that couldn't be benefited from. My PhD a practical and relevant research. It is a message of progress, development, promotion and the only solution for the problems that people in charge of education , planners, administrators, teachers, learners, course content authors and people of assessment all over the world.

1-My research is Significant :
My proposed research will be academically significant. To do this

properly, I acknowledge relevant existing scholarship and I explain

how my research will relate to it. I am able to show how my PhD will

contribute to its field and – ideally – indicate some of the gaps in

knowledge it will aim to fill.
2-My research is feasible / doable:
1-Each education association must know that the education

policy is based on using critical thinking skills not just attainment or

learning by heart.
2- Many training units, workshops, conferences and webinars must
be held to train teachers to use methods of teaching that are based

on critical thinking skills like: solving problems, doing projects, doing

tasks, case study, making decisions, competency, mind mapping,

CLT, constructivism, Discovery, exploration,brainstorming, deduction,

elicitation, internet-based learning,using technology, communication

practice, mind-mapping, lexical approach,teaching vocabulary and

English grammar communicatively, CPD, inquiry, teaching diverse

and multi-culture and practical teaching methods.
3- Learners must use activity-based learning method to dialogue with

themselves, dialogue with others, observe, experience, do, practice,

research, explore, work in pairs, peers and groups. Learners must
learn English through implementing the 5 language skills: Listening,

speaking, reading, writing and using culture. Learners must observe,

participate, interact, role-play, act, evaluate, analyze, synthesize

imagine, create and innovate. The teacher must be just a monitor,

guide, observer and supporter not just a lecturer or dictator.
4- The course content must go with the critical thinking skills projects

to lead the teacher to work together in the same strategy.

Authors must write text books that match using critical thinking skills.

5- The assessment must test the learning outcomes that have been

based on critical thinking skills not just multiple-choice question,

Assessment must include all exercises of Matching, filling in, true or

false, practical assessment in listening, speaking, reading, writing,

and researching.

6-Education technology must be used in teaching, learning, typing

course content, education activities, education projects, doing tasks,

doing model lessons,doing lesson plans, competency , practical

learning, assessment and evaluation, CDs, videos, video conferences,
recorders, films, training units, YouTube, platforms, Zoom, sites, blogs,
social media, webinars and others.
My research deals with a very vital and important problem that causes

worry to all people all over the world. It is actual. It touches our lives
everywhere. If we solve the problems of education, all programs of

sustainable development will succeed.

People will understand other peoples and other cultures to live in

peace. Production in every field will double. All work markets will

receive skilled and trained university graduates.

4-I suggest what will become possible.

1-Other researchers can use or build upon my research results. My

research will close the gaps of the missing relation between the education policy,curriculum and assessment in academic knowledge.
2- I am ready to do workshops, webinars,conferences, training units and meetings to do professional development visits and meetings for the teachers in my country with attendance or through using technology.
3- I can use my global education sites and my blog to do professional development meetings to all teachers all over the world with attendance or through using my sites, emails or the university platform..
4- If the people in charge put me in charge of implementing my project in my country, I will enter classes with the company of teachers and senior teachers of English and do model lessons based on using critical thinking skills.
5- If I was asked to do professional development anywhere all over the world, I am ready to do the same to add my knowledge to humanity.
6- I am ready to be in touch with any university or any education association all over the world to give a hand .
7- My project is worthy and doable. It doesn't cost much money or funding. It is easy not difficult. It is very possible.
5-Originality/value
This study depicted a daily life practical Lesson Study activity through

solving problem method. the lesson was: ( Environmental Pollution

Problem) which focused on the students' critical thinking activity

through the integration of PBL and learners' work groups in their

authentic and practical daily life situations.

5-Discussion
The purpose of the discussion is to interpret and
describe the significance of our findings in light of
what was already known about the research problem
being investigated and to explain any new

understanding or insights that emerged as a result of

our study of the problem.

DISCUSSION provides the explanation and

interpretation of results or findings by comparing with

the findings in prior studies. Then, I can say that:

compared to the previous study about (Educational

leadership and policy), I say that my research is

different .

My research recommended the following:

Implications for Practice
School improvement requires the participation of all

leaders.

Our findings complement those of Part I, where
distributed leadership effects on student achievement
were among the most significant. In most states,

there are few forums for creating dialogue that might

influence how people at all levels make sense of state
standards, tests, and other measures of student

development.
6-Limitations
Here are 5 challenges facing leaders in

education and the opportunities that could
enable them to turn things around for their

proud institutions.
Challenge #1 Transitioning from



Faculty to Management
Leaders in education face a dilemma as

they advance in their careers – to lead in
the classroom as educators or to lead in
the institution as administrators. Do they

have to choose one over the other? Is it

possible to do both and do them well?

Most definitely.
There is a tremendous opportunity for

teachers to leverage classroom techniques

such as effective study skills, course design,
planning and rubrics, to lead successfully

in the business side of education.
Challenge #2 Investing in



Leadership Education
It is ironic that educators are missing out

on their own leadership education. When

learning opportunities are abundant and

accessible, it is easy to put them aside.

Teachers urgently need to commit to their

own education success to stay relevant

and ahead of competition.
Challenge #3 Responding to the



Threat of Disruption
As self-paced, individual learning rises,

educational institutions are under threat

of being disrupted. All members of the

education sector, whether teacher,

administrator, researcher or policymaker,

are challenged to innovate the old business

model and find new ways to deliver value.
Challenge #4 Shifting focus on the


Customer-Experience
Education can take a page from the

playbook of commercial enterprises in

creating lasting customer relationships.

Future leaders in education must be

customer-focused in order to succeed –

dedicated to serving life-long learners and

catering to their evolving wants, needs and

preferences.
Challenge #5 Collaborating with



Businesses
Education is not currently fulfilling the

qualified, skilled labor that today's

businesses demand. According to a 2018 EY

study, more than half of Australia's employers

say that degrees in management are not

worthwhile.
By partnering with businesses, leaders in

education will be able to effectively design

content and produce exceptional, job-ready

candidates.

Other Limitations:
"The empirical results reported herein should be


considered in the light of some limitations."
1-Time constraints
Just as researchers have deadlines

to turn in their class papers, academic

researchers also must meet the deadline for

submitting a research manuscript
to a journal.

Therefore, the time available to study
a research problem and to measure

change over time is constrained by the

deadline of my "assignment." I should

have Made sure I choose a research

problem that I will be able to complete

well before the assignment's deadline.

If time constraints negatively impacted
my study in any way, acknowledge

this impact by mentioning a need for a

future study (e.g., a longitudinal study)
to answer this research problem.
2-Conflicts arising from cultural bias



and other personal issues
Researchers might be biased views due to their
cultural backgrounds or perspectives of certain

phenomena, and this can affect a study's legitimacy.
Also, it is possible that researchers will have biases
toward data and results that only support their
hypotheses or arguments.
In order to avoid these problems, the author(s)

of a study should examine whether the way the

problem was stated and the data-gathering process
were carried out appropriately. I found a difficulty ,

but I did it .

3-More study:
I suggest additional studies in the future as the subject
of my research is of a national importance to my great
country. Leading a multicultural team is very important.
7-Conclusion
In conclusion, I provide a brief conclusion that ties each
of the findings together and provides a narrative bridge
to the discussion section of the your paper.
We reached to the objectives we set before and the
vision we dreamed of through implementing our

mission, goals and objectives.
Through conclusion, I give my recommendations.

All people at any organization should know and
practice their work according to the organization

principles, values, vision, mission, goals and
objectives. All people became loyal to their

organization in terms of proper leadership, right

educational policy, communication, responsibility,

tolerance, understanding, good relation,

teamwork,love, respect, the ideal atmosphere that

paved the way to creation and innovation.
Also, the leaders worked in terms of communication,

sharing, rewards, listening to complaints and speaking,
justice, responsibility, equality, solving problems,

Democracy, commercial awareness and technical

skills.

Finally, the conceptual model draws attention to the

fact that
successful school leadership must be

understood (and studied) in
terms of its particular

context.

The instructional management role
of the

principal

. Educational Administration Quarterly.

Schools are
embedded in particular community and

institutional contexts.

Scholars have elaborated on this understanding of the

'context for
leadership' by calling attention to ways that

socio -
cultural norms and
institutional structures vary

from
nation to nation .

Contrasting
effects of

instructional
leadership practices on student learning
in a high
accountability context

. Journal of Educational
English Teaching Forum 2014,

Volume 52, Number 1