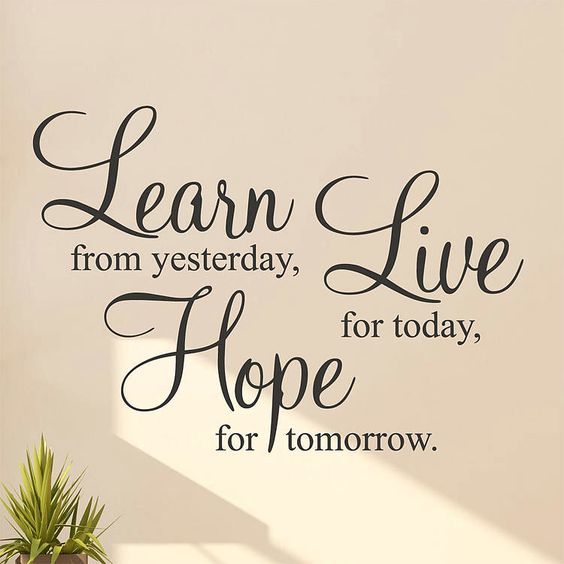 "Blessed is the man who trusts in the LORD, and whose hope is the LORD."

Jeremiah 17:7
Humor
When I say I miss school, I mean my friends and the fun. Not the school.
Use the other language selector on my home page above to go through my whole site using any native language you speak,
then use the video above to see and listen to the same teaching topic in text below.
اختاراي لغة من لغات العالم / اللغة التى تريد تصفح موقعى باستخدامها . استخدم المؤشر

الذى فى الاعلى
Next, Use the world site selector on my home page above to go to the search engine site or the social media site you like.

My YouTube Channel: Click: :( Mr. / Girgis H. H).

The Researching Task
Educational leadership
and
Policy
My Researching
Project
in
Educational leadership

and

Policy

Corresponding Authors:

1-Mr. / Girgis Hanna Haroun, the senior researcher.
2- 3 of my assistant Colleagues.
Editor
Edited by: Mr./ Girgis Hanna Haroun
Supervisor:
Senior and public supervisors of English in Egypt.
The site published on:
www.bchmsg.yolasite.com

Subject:
Educational leadership and policy
Online since : 2017
Affiliation:
The Ministry of Education in Egypt.
Change is an inevitable part of organizational life and if you have any leadership role, you'll soon be called upon to help lead it. But, we often fear change. This leads to resistance. So, managing and leading change is a challenging role. It will take you outside of your comfort zone and beyond your existing management and supervision tool-set.

But change is predictable. You can anticipate how people will respond, and what you need to do to engage them positively. You can plan, prepare, and handle the resistance that will certainly come. To do that, you need practical tools and models.

This thesis has been written on commission by me, Girgis Hanna Haroun, a supervisor of English at high schools and colleges in Egypt.

Several preliminary interviews made us very interested at the situations at schools and helped us to formulate our research question: "How do
we Improve student outcomes, particularly in chronically under performing schools that disproportionally serve poor and minority students, is a national priority.
The findings of our research revealed that this researching study is designed to develop thoughtful and highly skilled educators, administrators, policy analysts, and academic practitioners.
Leadership is more distributed for practices aimed at "developing people" and "managing instruction" than it is for "setting directions" and "structuring the workplace."Leadership is a virtue of leading people through encouraging them. Management is a process of managing the activities of the organization.
Distribution of leadership to include teachers, parents, and district staff is needed in order to improve student achievement.
Districts provide human and financial resources to assist schools in achieving district-established directions.
Districts hold principals accountable for implementing and following up on what is learned during district-sponsored professional development.

Research Content:

1-Introduction
1-The Research Vision, Mission and Objectives


The vision is (Developing our Education system)..
The mission is Doing research theses
The Objectives are:Solving problems that arise from educational leadership which creates conflicts inside the education organizations
and the educational policy itself.

2-A problem needs a solution
We faced a problem that needs a an urgent solution. The problem is: We, the researching group, noticed that the learning outcomes of high schools and colleges are low.
It has been known for decades that teachers can have a profound effect on the students they teach.
Education policies can make a significant difference in a teacher's work, which in turn affects their students. When expert teachers are actively engaged in the development of education policy and initiatives, achieving the intended outcomes and avoiding unintended consequences is more likely.
3-Reasons for the research:

The reason for doing such research is that I and my colleagues noticed that some organizations did not work as efficiently as they could, and senior managers have encountered various problems. Complaints were numersous. People worked in terms of only firm accountability and punishment.

There was no vision, no mission, no ogjectives, no team work, no love or respect and no good performance. We have been asked to estimate the situation, analyze it, and come up with solutions which could increase efficiency and productivity; in other words, increase organizational performance. After preliminary interviews with the senior managers and teachers at schools, we have identified our areas of the interest: organizational structure, leadership, and communication.

The teachers worked individually without any collaboration with their managers or school leaders. Teachers didn't like change. They used traditional method of teaching like the GTM method. Learners were just listeners or stores waiting for being filled with some information that were learnt by heart.
Learners knew nothing about any critical thinking like practice, analysis, synthesis, evaluation, imagination, creation or innovation. They didn't use technology in learning. There were no meeting areas between the organization managers and the people who working with them.

The organizations had managers of instructions and orders not leaders that could lead the education process forward through the leading skills that the leader should practice and apply.
4- The researching questions:

How do organizational leadership, and communication affect productivity and efficiency of schools and educational organization?
How we make education organizations perform well and learning outcomes high?
5-The problem solutions
Employers and employees must learn academically and practice actually the roles played by leadership, organizational culture, motivation and commitment.
6-Objectives:
Education Policy Drives Social Change. ... Policy Studies track prepares educators and other professionals to serve as leaders in education organizations. Students gain the knowledge and skills in leadership, policy, law, economics, and research to effectively administer education programs and policies at all levels.
The Policy Studies track prepares teachers and other professional to serve as leaders in organizations - including federal and state education agencies, school districts, and nonprofits - that implement education policies and programs.
In addition to leadership, policy, legal, economic, and research skills, the track emphasizes the data analysis and performance management skills needed to administer education programs and policies.
The Educational Leadership and Policy (ELP) program is devoted to the study and development of policy, leadership, change, social diversity, ethics and values in PK-12 education. It is designed to develop thoughtful and highly skilled educators, administrators, policy analysts, and academic practitioners.
Educational Leadership and Policy Studies (ELPS) program gives you the tools to tackle challenges at all levels within an educational system, whether you are an aspiring principal, district leader, or policy maker. Build critical skills through intensive academic and field-based experiences.
2-Materials and Methods

In order to find out the answer to the research question and to fulfill both purposes of the research, we have conducted a qualitative research.We used types of qualitative research methods like an in-depth interview, focus groups, ethnographic research, content analysis and case study research that are usually used.

This has been done by interviewing twenty schools managers and 20 educational leaders or administers beside 50 teachers and senior teachers working at schools and education zones and supervision.

We have tried to talk to representatives of different layers of the organizations to make our research complete. These semi-structured interviews resulted in qualitative data, which had been processed and analyzed using coding technique.
Our research used 2 methods:
One of academic character, and one of practical character.

1-The academic purpose is in investigating relationship between organizational structure, leadership, and communication and organizational performance, i.e. efficiency and productivity.

2-The practical purpose is in giving analysis-based recommendations about possible ways to increase productivity and efficiency to our educational organizations.
3-We used interviews, lectures, debates, experiencing, observations, analysis, synthesis, assessment, feedback and evaluation.
4-We held workshops, modeling, training units authentic field practice in actual fields and we assessed, followed and evaluated what we recommended academically before. It took 3 months to conduct our experiences that we acquired from our professors in East Anglia University, England.
3- Main Findings / Results

The results section is where I reported the findings of my study based upon the methodologies I applied to gather information. I used case studies, interviews and gathered data at the organizations of schools, educational associations and zone.

Findings and results:
We wrote a report that included our data, solutions and recommendations we presented.
Our teachers, senior teachers, schools managers and education organizations leaders learnt the relation between education and development through the key findings and secondary findings we presented.
I will Present a result and then explain it, before presenting the next result then explaining it, and so on, then end with an overall synopsis. This is the preferred approach as I have multiple results of equal significance. It is more common in longer papers because it helps the reader to better understand each finding.
Finding result 1 :
Why Leadership and Policy?
Improving student outcomes, particularly in chronically under performing schools that serve poor and minority students, is a national priority. To address this imperative, state and national education reform efforts are increasingly focused on improving the professional knowledge base and preparation of educational leaders, as catalysts of improvement.

This researching study is designed to develop thoughtful and highly skilled educators, administrators, policy analysts, and academic practitioners. A combination of theory and practice will enable students to tackle the complex challenges of current education policies and procedures.
This program prepares students with the skills, knowledge, and real-world experiences to provide direction within a dynamic educational landscape as superintendents or executive leaders.

This study prepares graduates for many types of school-based leadership roles including the principal-ship, instructional coach, data and evaluation specialist, or program developer. We also prepare graduates for leadership careers outside of schools in roles such as policy analyst, social advocate, or educational entrepreneur.
Learners will :
Understand the complexity of the educational system, including the historical, cultural, economic, and social conditions that may affect student learning.

Research the effectiveness of policy proposals and better understand the implementation of existing policies, particularly as they affect outcomes for traditionally marginalized students.

Advocate for the implementation of different approaches to enhance student learning for all children.

Finding result 2 :
Patterns of Distributed Leadership by Principals:
While there are many sources of leadership in schools, principals remain the central source.
How leadership is distributed in schools depends on what is to be accomplished, on the availability of professional expertise, and on principals' preferences regarding the use of professional expertise.
No single pattern of leadership distribution is consistently linked to student learning.
Principals are involved in many leadership activities; others who act as leaders in the school ordinarily do so in respect to one or a few initiatives.
Leadership is more distributed for practices aimed at "developing people" and "managing instruction" than it is for "setting directions" and "structuring the workplace."
More complex and coordinated patterns of distributed leadership appear when school improvement initiatives focus directly on student learning goals, as distinct from the implementation of specific programs.
The difference between educational leadership and management:
Educational management and educational leadership are central concepts in understanding organizing in educational institutions but their meaning, the difference between them and their value in
educational organizing remain the subject of debate. In this article, we analyze and contrast the two concepts.

We conclude that educational management entails carrying the responsibility for the proper functioning of a system in an educational institution in which others participate.
Carrying a responsibility of this kind is a state of mind and does not necessitate actions, though it typically and frequently does.
In contrast, educational leadership is the act of influencing others in educational settings to achieve goals and necessitates actions of some kind.

4- Results / Secondary Findings
I will Present a secondary result or finding and then explain it, before presenting the next result then explaining it, and so on, then end with an overall synopsis.

This is the preferred approach as I have multiple results of equal significance. It is more common in longer papers because it helps the reader to better understand each finding.
Secondary Finding result 1 :
Policy leadership and complex social change
An investigation of leadership for school improvement and student achievement would be incomplete if it did not attend to the role of the states.
Over the past three decades, the states have played an increasingly active role in promulgating policies to promote change in the education systems for which they have constitutional responsibility.
In addition, policy makers and educators have viewed policy initiatives in light of their obligation to foster economic growth and social goals.

But in matters of K- 12 education, the United States has a long tradition of local autonomy, and muscular new efforts to launch systemic reform have not always been received with enthusiasm by schools and districts.

Leadership at the state level entails dealing with policies and practices that may seem far removed from people whose interest in schools is immediate and concrete—individual students and parents, for example. State-level leaders are charged with formulating policies that will frame practice in districts and schools more broadly, according to the public interest, and to provide incentives and sanctions for local implementation of those policies. Tensions have been inevitable in these efforts, which have left no state untouched.
How might these efforts be characterized? Scholarship about the relationship between policy leadership and complex social change presents three main images. A technical policy perspective is found in most policy analysis texts; it is generally associated with rational choice models. Policy leaders should, according to this perspective, focus on rational choices to be made once a policy issue is on the agenda. Another image emphasizes a political perspective, focusing on a naturalistic explanation of how policies are made.

The indeterminate nature of leadership in the course of policy making, and the slippage that occurs as policy refinements accrue during implementation, help to explain how policies succeed or fail. Particular instruments used to reformulate policy are less important, according to this perspective, than understanding how a particular policy issue got the governor's or the legislative committee's attention in the first place.

A third image, the practitioner perspective, emerges from studies of public sector administrators; it examines the tendency of administrators to seek flexibility and autonomy in interpreting policies, and ways in which this tendency affects the broader process of change.
Secondary Finding result 2 :
Distribution of leadership to include teachers, parents, and district staff is needed in order to improve student achievement. School and district leaders should, as a matter of policy and practice, extend significant influence to others in the school community as a foundation for their efforts to improve student achievement. Such an expansion of influence to others will in no way diminish their own influence.
District-level and state policy makers must assume the responsibility for nurturing principals' dispositions toward the distribution of leadership. Promoting productive forms of distributed leadership in schools creates new challenges for principals, and without sustained encouragement and support from outside the school it is unlikely to become common practice. Distributing leadership





more widely in schools is definitely not a means of reducing principals' workload, as has sometimes been suggested; neither is it likely to diminish the principal's own influence. This conclusion brings us back to our second point about the need for serious consideration of redesigning principals' jobs.
Policy makers and practitioners should avoid promoting conceptions of instructional leadership which adopt an exclusive or narrow focus on classroom instruction. Our study suggests that successful school-level leadership involves significant attention to classroom instructional practices, but it also includes attention to other issues critical to the health and welfare of schools. Furthermore, school leaders can have a significant influence on teachers' classroom practices through their efforts to motivate teachers and create workplace settings compatible with instructional practices known to be effective.
Secondary Finding result 3 :
District Approaches to Improving Teaching and

Learning
Communicate a strong belief in the capacity of teachers and principals to improve the quality of teaching and learning, and in the district's capacity to develop the organizational conditions needed for that to happen (high collective efficacy).
Build consensus about core expectations for professional practice (curriculum, teaching, leadership).
Differentiate support to principals in relation to evidence of compliance and skill in implementing the expectations, with flexibility for school-based innovation
5-Discussion
The purpose of the discussion is to interpret and describe the significance of our findings in light of what was already known about the research problem being investigated and to explain any new understanding or insights that emerged as a result of our study of the problem.

DISCUSSION provides the explanation and interpretation of results or findings by comparing with the findings in prior studies. Then, I can say that: compared to the previous study about (Educational leadership and policy), I say that my research is different .

My research recommended the following:

Implications for Practice
School improvement requires the participation of all leaders.
Our findings complement those of Part I, where distributed leadership effects on student achievement were among the most significant. In most states, there are few forums for creating dialogue that might influence how people at all levels make sense of state standards, tests, and other measures of student development.


When SEA staff members emphasize their role as service providers rather than compliance monitors, they are in a position to improve their relationships with district and school staff members. When legislators and key policy makers talk to district superintendents, they are more likely to tweak existing policies and develop new ones that are consistent with the various contextual features of districts and schools. As relationships improve, they have a measurable effect on district and school efforts to improve teaching and learning.
Collaboration in implementation is a state's greatest ally.
People in many workplace settings report that when they collaborate with others, their job satisfaction is greater, they have a stronger sense of efficacy, they are more optimistic about their ability to achieve improvement outcomes, they are better able to create links to outside agencies, and they are more optimistic about meeting new demands.
There needs to be increased focus on how best to meet the different leadership needs associated with variable contexts (location and demography).

All states have more rural than urban districts; all confront the strains that differences in student demographic characteristics place on the provision of educational support services. We suggest that state policy makers need to consider that one size does not fit all when considering how the state will support school and district leaders in meeting new accountability challenges.
States should do more to support the preparation and professional development of district leaders, district-level staff members, and SEA staff members.
Although pressure on school and district leaders is increasing, the level of support (professional development and expertise) extended to them has remained constant or has declined. This is a problem that calls for additional state funding. Since the preferred policy lever in most states is mandates rather than capacity building, the solution here will require a shift in thinking at the gubernatorial and legislative levels.
6-Limitations
"The empirical results reported herein should be considered in the light of some limitations."
1-Time constraints
Just as researchers have deadlines to turn in their

class papers, academic researchers also must meet

the deadline for submitting a research manuscript
to a journal.

Therefore, the time available to study a research

problem and to measure change over time is

constrained by the deadline of my "assignment." I

should have Made sure I choose a research

problem that I will be able to complete well
before the assignment's deadline.

If time constraints negatively impacted my study

in any way, acknowledge this impact by

mentioning a need for a future study (e.g., a

longitudinal study) to answer this research

problem.
2-Conflicts arising from cultural bias and other personal issues
Researchers might be biased views due to their cultural backgrounds or perspectives of certain phenomena, and this can affect a study's legitimacy.
Also, it is possible that researchers will have biases toward data and results that only support their hypotheses or arguments.
In order to avoid these problems, the author(s) of a study should examine whether the way the problem was stated and the data-gathering process were carried out appropriately. I found a difficulty , but I did it .

3-More study:

I suggest additional studies in the future as the subject of my research is of a national importance to my great country. Leading a multicultural team is very important.
7-Conclusion
In conclusion, I provide a brief conclusion that ties each of the

findings together and provides a narrative bridge to the discussion

section of the your paper.
We reached to the objectives we set before
and the vision we dreamed of through implementing our mission,
goals and objectives.
Through conclusion, I give my recommendations.

All people at any organization should know and practice their work
according to the organization principles, values, vision, mission, goals

and objectives. All people became loyal to their organization in

terms of proper leadership, right educational policy, communication,

responsibility, tolerance, understanding, good relation, teamwork,
love, respect, the ideal atmosphere that paved the way to
creation and innovation.
Also, the leaders worked in terms of communication, sharing,

rewards, listening to complaints and speaking, justice,

responsibility, equality, solving problems, Democracy,

commercial awareness and technical skills.

Finally, the conceptual model draws attention to the fact that

successful school leadership must be understood (and studied) in

terms of its particular context. The instructional management role

of the principal

. Educational Administration Quarterly. Schools are

embedded in particular community and institutional contexts.

Scholars have elaborated on this understanding of the 'context for

leadership' by calling attention to ways that socio-cultural norms and

institutional structures vary from nation to nation .Contrasting

effects of instructional leadership practices on student learning

in a high accountability context

. Journal of Educational Administration.

8-Acknowledgements
I would like to express my very great appreciation to

those people who helped me during my work on this

thesis. They gave advice and assistance in keeping
my progress on schedule.

I would like to express my very great appreciation

to Dr Rod in East Anglia University for his valuable

and constructive suggestions during the planning

and development of this research work. His

willingness to give his time so generously has been
very much appreciated.

I thank:
(The Main supervisor,The Second supervisor,
The Other academic staff in my department

I want to thank my people in charge of the education
system in my country for Funding and inviting me to

work on this project.
I would like to thank the schools, companies,

associations and other educational associations for

their assistance with the collection of my data :

personnel of schools
I wish to acknowledge the help provided by my
public supervisor for his help, guidance, and advice

in times when I needed it most.
I am particularly grateful for the assistance given
by my professors in East Anglia University for
their general supervision and general
administrative support.
My special thanks are extended to the staff of my
team for their writing assistance, technical editing,

language editing, and proof-reading."
Finally, I wish to thank my parents for their support

and encouragement throughout my study.
9-References
1-Some texts from publications of my professors in

East Anglia University, Norwich, Norfolk, England,

UK.
2-Some quotations from online sites.
3-Some recommendations, guide and advice from
my colleagues who worked with me collaboratively
ad shared in collecting data, analyzed them and

synthesized them .
English Teaching Forum 2014,

Volume 52, Number 1