But as for me, I watch

wait for God my

Humor
School is practice for future life, practice makes perfect and nobody's perfect, so why practice?
Use the other language selector on my home page above to go through my whole site using any native language you speak,
اختاراي لغة من لغات العالم / اللغة التى تريد تصفح موقعى باستخدامها . استخدم المؤشر

الذى فى الاعلى
Next, Use the world site selector on my home page above to go to the search engine site or the social media site you like.

My YouTube Channel: Click: :( Mr. / Girgis H. H).

Learning
Mr. / Girgis
What is learning?
Why is learning?
What does learning involve?
What types of learning?
Why learning English?

It is the acquisition of knowledge or skills through study,

experience, or being taught.
Learning occurs when we are able to:
Gain a mental or physical grasp of the subject.

Make sense of a subject, event or feeling by interpreting it into our own words or actions. Use our newly acquired ability or knowledge in conjunction with skills and understanding we already possess.
Traditionally, research and studies around learning focused primarily on early-years learning through childhood and adolescence. However, it is now recognized that learning is a continuous process that commences at birth and continues until death; it is the process through which we use our experience to deal with new situations and to develop relationships.

Teaching, training and other structured learning opportunities are activities that one person does to another, while learning is something we can only do for ourselves.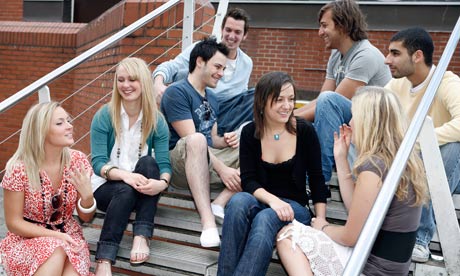 Learning
is acquiring new or modifying existing knowledge,behavior, skills, values or preferences. and may involve synthesizing different types of information. The ability to learn is possessed by humans, animals and some machines.

Progress over time tends to follow learning curves. Human learning may occur as part of education, personal development schooling, or training. It may be goal-oriented and may be aided by motivation.

Learning is a step-by-step process in which an individual experiences permanent, lasting changes in knowledge, behaviors, or ways of processing the world
.

Almost every action we take is the result of past learning yet, for some people, learning still remains an activity undertaken in, or associated with, an educational context.

Learning involves far more than thinking: it involves the whole personality - senses, feelings, intuition, beliefs, values and will. If we do not have the will to learn, we will not learn and if we have learned, we are actually changed in some way.

If the learning makes no difference it can have very little significance beyond being random ideas that float through our consciousness. Learning needs to meet some personal need and recognizing and identifying such needs enables us to evaluate whether the learning has been worthwhile and successful.
Types of learning:
1-Observational learning:
It is learning by watching someone else behave and noting the consequences of that behavior:
2-cognitive learning:
It is learning through active and constructive thought processes, such as practice or using our memory.

3- learning through classical conditioning:
It is learning to associate a particular thing in our environment with a prediction of what will happen next.
4- Learning through operant conditioning.

we learn that a particular behavior is usually followed by a reward or punishment.
Why Learning?

1) You can grow as a person, develop your knowledge
2Base and improve yourself for the better.

3) You could potentially earn more money in your work life from learning a new and appropriate skill or by developing one that links to the work you do. You'll rejuvenate your working life and get so much more from it.
4) Developing a new skill will influence the way you do things day to day and they will make doing things quicker and easier, saving time, energy and stress.
5) Learning across our lives is essential for staying up to date in an ever-changing world.

6) Learning new things is very important for our self-esteem. Learning something new keeps brain cells active and allows us to succeed at something new, allowing us to give ourselves a big pat on the back.
7) Trying anything different ensures you meet new people, some of whom will have similar interests to you and be interested in some of the same thin
Why Learning English?
1. English is one of the most widely spoken language.
2. English will open up more opportunities for you.
3. English will make you more desirable to employers.

4) Developing a new skill will influence the way you do things day to