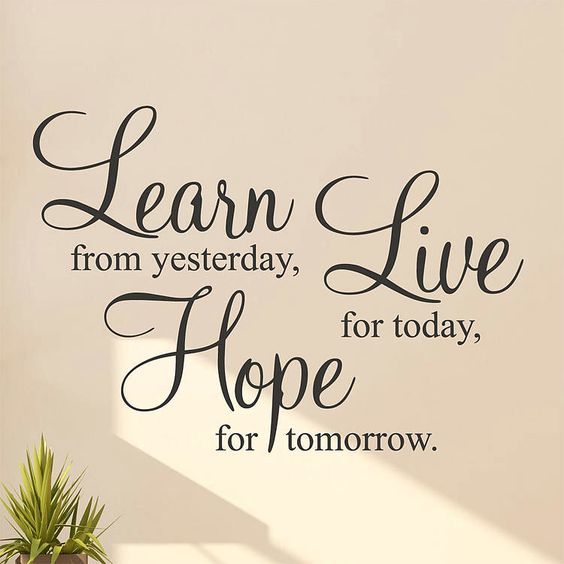 Consider it pure joy, my brothers and sisters, whenever you face trials of many kinds.
James 1:
Teacher: I hope I didn't see you looking at Maria's answers.
Student: I sure hope you didn't, either!
Dear visitor,
Use the language selector above to go through my whole site using any native language you speak,
then you can enjoy my YouTube channel.
اختاراي لغة من لغات العالم / اللغة التى تريد تصفح موقعى باستخدامها . استخدم المؤشر

الذى فى الاعلى
I register a video presentation in my YouTube channel for each page of my site.
Next,use the other world site selector above to go to the search engine site or the social media site you like.
Pair Work VS. Group Work
Mr. / Girgis
Pair work
Pair work is learners working together in pairs.
One of the main motivations to encourage pair
work in the English language classroom is to

increase the opportunities for learners to use

English in the class.
Example

The learners are answering comprehension

questions in pairs after reading a text.

This allows them to compare answers,
and clarify problems together using English.
In the classroom

Teachers can evaluate the impact and

effectiveness of pair work on their learners by

using action research tools such as asking the

learners how they feel about working like this

or by actually participating in an activity in a

pair and evaluating this experience afterwards.
Teacher can enable his learners to work

individually, then jumps to enabling every 2

learners to work in pairs. Other paIrs work and

practice till they form 5 groups of 5 learners each

to create work groups, then the teacher can
do the opposite to change from working in
groups to working in pairs then individual work.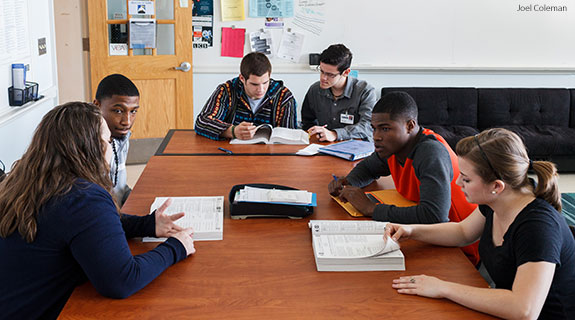 1-Individual Work:
In individual type of student work, the benefits are

that students work at their own pace, they are

confident about what they know and what they

need to send more time on, they can use their

preferred learning styles and strategies.

The disadvantage is that students don't get the

benefit of learning from peers as well as working

with their peers. Individual type of student work is

suitable when teacher wants students to do their

final task or assignment.
Paired work is suitable in inductive learning

activities in which instead of explaining a given

concept and following this explanation with

examples, the teacher presents students with
many examples showing how the concept
is used.

The intent is for students to notice by way of the

examples, how the concept works.
As a conclusion to the activity, the teacher can ask
the students to explain the rule as a final check.

Kinds of pair work:
1-Open Teacher / student pair work.
2-Open Student / student pair work.
3-Closed pair work.

Advantages of using pair work
· Pair work gives everyone a chance to speak in

non-threatening environment, i.e. with a fellow-
student rather than in front of the teacher and the
whole class. Students will learn from one another

in a natural way that approximates more to the

world outside and gets away from someone of
the constraints of the classroom.
Pair-work activities are students-centered rather

than teacher centered. Once an activity has been
explained (and perhaps demonstrated), the

students work independently of the teacher and
at their own pace. This means the students really

have an opportunity to see how well they can
communicate in English.
· The language produced during pair work is

generally more natural and authentic than in

teacher-led sessions. It is also more personalized

and, subsequently, more memorable for the

students and, subsequently, more memorable
for the students.
· Pair work activities encourage co-operation

between students since, in order to complete a
task successfully, they have to work together

and help create a very positive learning
atmosphere in class – one where they genuinely

want to work with others. It also normally leads

to students being less afraid of making mistakes.
In addition, most students grow in confidence as

they discover that they can complete a task

successfully without constant help from
the teacher.
· Many pair work activities (especially of the ice-
breaker type) lead to greater rationalization and

students begin to express their own personalities
in a more natural and less inhibited way.

This again contributes to creating a better learning

atmosphere in class plus a positive group feeling.

· Many pair work activities are a lot more fun to do
than more traditional exercises. Students who

enjoy what they are doing are more likely to learn

than those who find the work boring.
3-Group Work

Group type of student work also have benefits and

challenges. It involve benefits such as it provides

more opportunity for practice, an increased variety

of activities is possible and an increased student

The challenges may be that as with pair work,

the groups must be carefully selected to ensure

students can work productively; not all students

are able to work to their full potential in this

situation; assessment of student progress can
be challenging.

By dividing the class into groups students get more
opportunities to talk than in full class organization

and each student can say something.
The teachers working with large classes should

divide them into five groups which is the most

effective organization for practising speaking.

When learners work in pairs or groups, it is

impossible for the teacher to listen and correct all
the mistakes they make and this is not the

purpose of the activity.

However, he/she can reduce the number of

mistakes before the students start working by

demonstrating the activity to the class first and by

asking pairs or groups to perform in front of the

class afterwards and discussing what they said

and pointing out the most common mistakes.
Kinds of Group Work
1-Open Teacher / Group work.
2-Open Work Group/ Work Group.
3-Closed Group work.
1-Groups into pairs
It is often a good idea to have students discuss a
task and/or the language necessary for a task in

groups before they move on to do the task in pairs.

For example, with a role-play involving two people:
to exemplify, teenage daughter/father having a row
about coming home late.
The daughters' get together in groups of four to talk

about what they might say in this specific situation

(the necessary general language having been

already presented and practised in a

controlled way), and the 'fathers' do the same.

The learners are then paired as father and
daughter to do the role play. In this way the

students feel more confident and already have a

repertoire of possible things to say. This is a

particularly useful technique in larger classes

with a wide range of ability.
2-Pairs into groups
This is a very generative way of working, particularly
in discussions, and in its extended form is know as

'pyramiding'. The students are paired to discuss a

problem and its solutions. The pairs are then paired
into groups of four to come to a group solution.

The fours are then paired into groups of eight to

perform the same task. This can end up as two

halves of the class discussing their decisions.
The strength of the activity comes from constant

defending and having to compromise upon one's

earlier decisions.
Other advantages of pair work and

small group work
Gives learners more speaking time.

Changes the pace of the lesson.
Takes the spotlight off you and puts it onto the

children.

Allows them to mix with everyone in the group.

Gives them a sense of achievement when reaching
a team goal.

Teaches them how to lead and be led by someone

other than the teacher.

Allows you to monitor, move around the class and

really listen to the language they are producing.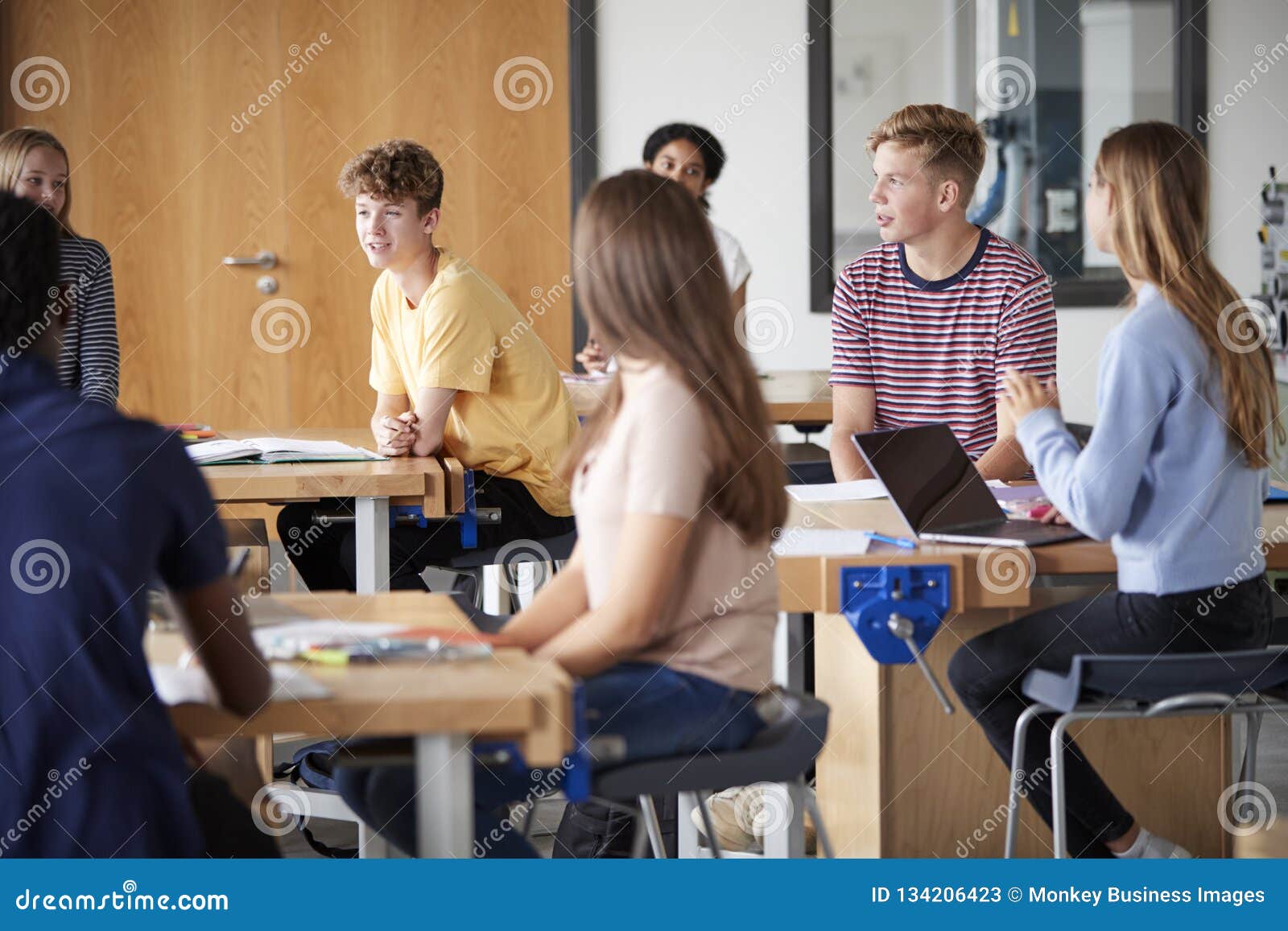 set up pair and group work
Be sure to explain the procedure before splitting the class up.
Always demonstrate either yourself of with the help of a volunteer exactly what they have to do.
Ask them to tell you what they have to do before they do it (in their mother tongue if need be) to check their understanding.
Have fill in activities ready for the quick finishers – but be sure that they have completed the task correctly first and haven't just finished early because they misunderstood what they had to do.
Roll the ball

This can be used to practice any language that

requires a question/answer pattern. They can roll

the ball to each other and have to say the

appropriate sentence as they roll the ball.

E.g. 'Hello.' 'Hello.' 'What's your name?' etc.

Remember the sentences they practice should
be fairly short.
Information gap

Give each pair a picture. The pictures should be

nearly the same with two or three elements missing
from each picture. Without showing each other the
pictures they should describe the missing objects.
They will practice color prepositions of place, and

adjectives such as big, small, etc. Then they can

compare their pictures.
Telephone conversations

Sitting back to back they can practice telephone

language or just simple exchanges that don't have

to be connected to the telephone itself. Sitting back
to back should arouse their interest and help train
them with listening skills. It's a challenge,
but a fun one!