............. ............ . ............ ........
Humor
Teacher: I hope I didn't see you looking at Maria's answers.
Student: I sure hope you didn't, either!............. ........... . ............ .........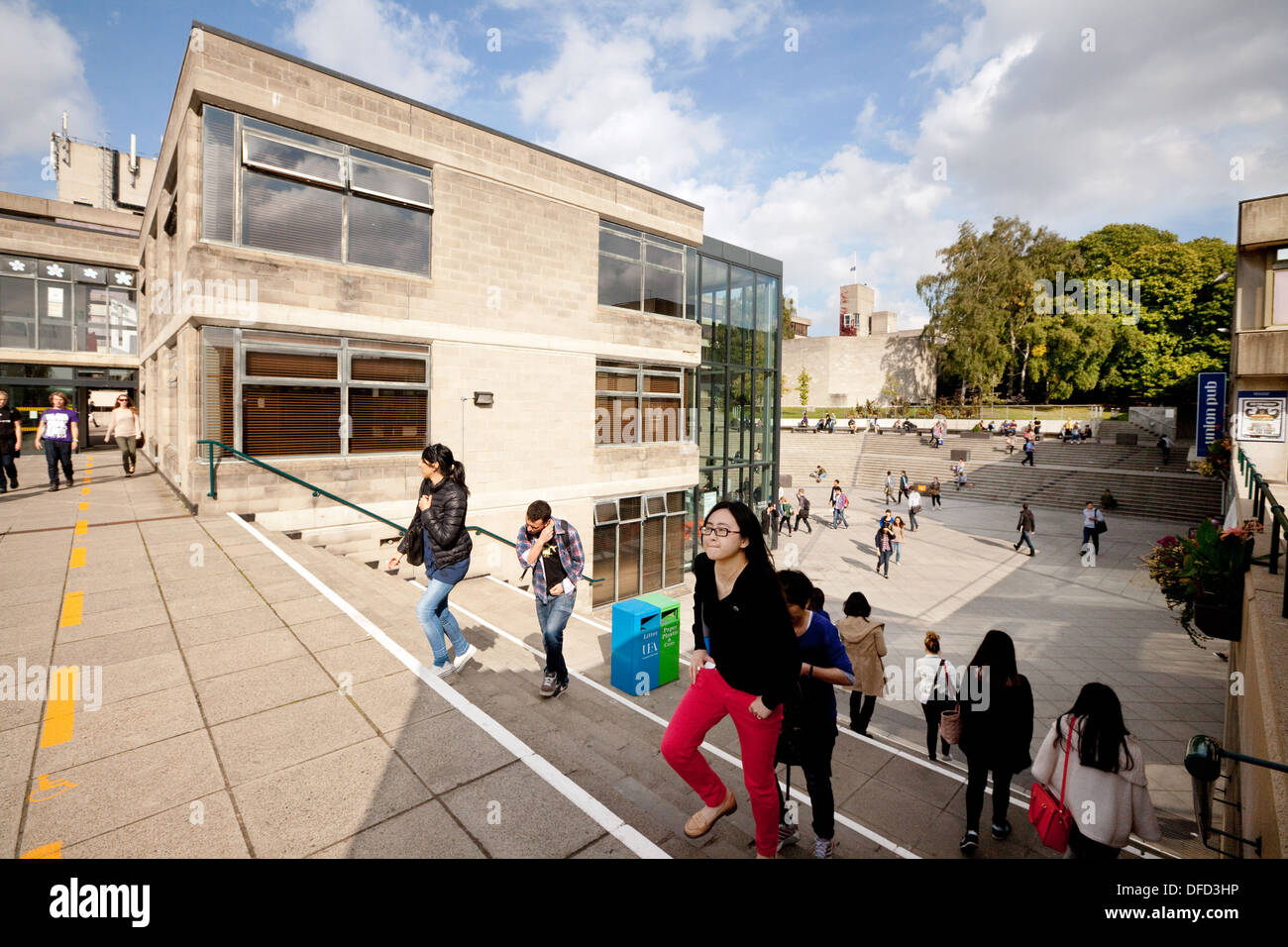 ......................................................................................

Remember the following:
We remember 20% of what we hear.
We remember 30% of what we see.
We remember 50 % of what we see and hear .
We remember 90 % of what we say and do.
We remember 100% of what we pass on to others.

............................

When I hear, I forget.
When I see, I remember.
When I do, I understand.
When I learn, I evaluate.
When I evaluate, I imagine, create and innovate.

.......... . ........ . .......... . ......... . .........


Teaching Tools
Teaching Tools include:
1-Teaching Aids.
They include:

(Cards, Charts, Pictures, Drawing, mindmapping. Technology, Electronic prohrama,Dictionary, Intelligent board, Blackboard, Realia, actual fields, Real situations, The real daily environmental things......)
2-Teaching resources.
They include:
A-Concrete teaching Material. e,g.(The book, CD, Vedio tape.......)
B-Theoritical teaching material. e.g.(Workshops, Training units,....)
3-Teaching methods.
They include:

(Active learning method, CLT, Projects,Music, Songs, Games, Storytelling, Puzzles, Riddles, Story theatre, Solving problems, Playing roles, Changing roles,pair woek, Dialoguing, Group work,

Co-Curriculum activities, Practical learning, analysis, Synthesis.......)
4-Teaching Skills:
They include:
A-Language Skills (Listening-Speaking-Reading-Writing).
B-Teacher's Skills (Guiding, interviewing, Dialoguing, Observation)

C-Learner's Skills (Interactivity, Participation, Pair work, peer work, acting, elicitation,Group work, Dialoguing, Practice, Analysis, Synthesis, Evaluation, imagination, Exploration and Dioscovery)
5-Teaching Activities.
They include:
A-Co-curriculum activities. (Inside classroom)

B-Extra-curriculum Activities. (Inside school)
C-Extra-curriculum Activities. (Outside school)
6-Assessment and Evaluation
Assessment includes:
1-Pre-assessment:
It is a measurement of the learning received during the class as part of comparing what the student knew before in a pre-test and after the class experience in a post test.
2-During assessment:
1-It is usually done to gauge where the learner is.

2-It is helpful to pinpoint if the learner is progressing or having a
misconception that needs to be cleared up .
3-It is either formative or summative.
4-It is graded or ungraded.
3-Post Assessment:
1-It is used to determine if the learner has met the learning outcomes.
2-It is either formative or summative.
3-It is graded.
Evaluation:
Evaluation is a strategy used to collect information based on
evidence to modify the system of learning. Evaluation includes repeated assessment. It is done by the teacher, senior teacher and the supervisor at the end of the term or the whole year. It includes all the classroom components, course content, learners' activities and the teacher's strategy. This information is graded.


..................................................................................................................................................

1-Teaching Aids
Definition:
A teaching aid is a tool used by the teacher as a facilitator to the process of teaching and learning inside the classroom. It is one of the means by which we, as teachers bring life into the theoretical texts by bringing environment inside the classroom indirectly. Also, it is a means of personification to the concrete texts in the students' books. The final purpose remains as a means of relating teaching with the environment that students live in and communicate with.
A teaching aid is a means of bringing environment into class to give life to theoretical learning. It is a means to involve learners physically, mentally, emotionally and environmentally. A teaching aid can involve the learners physically through using his senses and acting, mentally through using his mind and thinking, emotionally through his excitement and environmentally through looking at pictures that express the daily life we live. Have you wondered what a teacher is? He is an audio-visual aid of teaching.
Why we need teaching aids:
1) They help to retain more concept permanently.
2) Students learn better when motivated properly through different teaching aids.
3) They develop the proper image when the students see, hear taste and smell.
4) They provide complete example for conceptual thinking.
5) They create the environment of interest for the students.
6) They help to increase the vocabulary of the students.
7) They help the teacher to get sometime and make learning permanent.
8) They provide direct experience to the students.
Kinds of Aids:
. Visual Aids
. Audio Aids
. Audio - Visual Aids
1) Visual Aids
The aids which use sense of vision are called Visual aids.

For example :- actual objects, models, pictures, charts, maps, flash cards, flannel board, bulletin board, chalkboard, overhead projector, slides etc.

2) Audio Aids
The aids that involve the sense of hearing are called Audio aids.
For example :- radio, tape recorder, gramophone etc.
3) Audio - Visual Aids
The aids which involve the sense of vision as well as hearing are called Audio- Visual aids.

For example :- television, film projector, film strips etc.
Importance :
1) Motivation
Teaching aids motivate the students so that they can learn better.
2) Clarification
Through teaching aids , the teacher clarify the subject matter more easily.
3) Discouragement of Cramming
Teaching aids can facilitate the proper understanding to the students which discourage the act of cramming.
4) Increase the Vocabulary
Teaching aids helps to increase the vocabulary of the students more effectively.
5) Saves Time and Money
Teaching through using aids takes a shorter time than traditional teaching that depends on lecturing and more repetition from the side of the teacher. There will be no need to re-explain the lesson once more, as the learners have learnt the content through using all their senses and emotion. Here, money is saved.
6) Classroom Live and active
Teaching aids make the classroom live and active.
7) Avoids Dullnes
Teaching aids make the lesson interesting and the learners more interested. Learners see the set-book text pictures and photographes speaking and acting.

8) Direct Experience
Teaching aids provide direct experience of great experts to the learners.
Teaching aids assist students in learning. These aids consist of video, audio and hands-on tools to help involve the students and enhance the learning experience.Teachers begin using visual, audio and hands-on aids as early as preschool. Teaching aids can be as basic as a blackboard or whiteboard. Audio and visual equipment, such as DVD players and video projectors, are commonly used as tools for learning with a very effective output.
Students tend to get more involved when learning if teaching aids are implemented into the curriculum. Hands-on aids, such as computers, maps and other tools that require some sort of interaction from the students, have the highest levels of effectiveness. The tools are designed to involve the students, promote interaction, and promote faster learning and better comprehension. Being able to see, hear or get involved in a topic creates a much better method for learning.
Teaching aids are an integral component in any classroom. The many benefits of teaching aids include helping learners improve reading comprehension skills, illustrating or reinforcing a skill or concept, differentiating instruction and relieving anxiety or boredom by presenting information in a new and exciting way. Teaching aids also engage students' other senses since there are no limits in what aids can be utilized when supplementing a lesson.

Teaching aids are helping teachers to close the gap and hone the reading comprehension skills of their students. Using magazine and newspaper articles, prints ads and even comic books are viable teaching aids that assist in helping students comprehend text. Using aids such as graphs, charts, flashcards, videos, provides learners with visual stimulation and the opportunity to access the content from a different vantage point. This gives each learner the opportunity to interact with the content in a way which allows them to comprehend more easily.
Teaching aids help to make the learning environment interesting and engaging. As we move toward a more digital society, kids are being exposed to technology and digital devices at a younger age. Video games and iPods are now what's exciting to students, so when they come to school they have little patience for lecture style teaching. Students are seeking constant excitement and simply have no tolerance for boredom. Teaching aids are improving the quality of education in today's schools while also providing students with the sense of excitement they desire.
Modern VS Traditional:

Teaching aids are becoming the norm in the classroom. As traditional classrooms with blackboard and chalk become a thing of the past, and smart classrooms become the norm, teaching aids are growing in popularity and advancement. Blackboards are being replaced with white and smart boards. TVs are being replaced with LCD projectors and screens. And educators are becoming more focused on students growing with technology and integrating it into the curriculum. Students are making podcasts, videos and even creating web quests All of which are sound teaching aids to incorporate into the classroom.

1-In the traditional method of teaching:
The only method of teaching here, is the wooden blackboard and the chalk to write with. Perhaps, the teacher uses flash cards and wall sheets in very few lessons and the purpose is for show not for knowledge or teaching. The role of technology is restricted to enabling the learners to visit the lonely school computer laboratory, once a month and that is also for show. There is no pr-planned program.

The teacher himself is sometimes traditional. I mean that he is reluctant to the advanced method of education. He has been and is still used to that traditional method of education in spite of all the several efforts made by the supervisors to develop him, but in vain. He sees his method the best and himself the greatest in a false proud way. Nothing else can be mentioned in using technology, here.



Traditional teaching aids:
Here are some examples of teaching aids:

...............................................................................................................................................
2-) In the activity-based teaching:
There is no doubt that teaching aids plays a remarkable role in teaching. You can see the teacher using flash cards, drawings, wall sheets, real things, drawn or painted maps, electronic maps, tables, schedules, lists, designs and paintings. The teacher uses technology which is represented in using the cassette, computer, internet,video set, data show, overhead projector, slides, power point program, excel program, electronic teaching and learning programs like Jing, Celestia,the Sage,Lingoes, movie-maker, Hot potatoes programs and all the sets that attract the learner to learn and acquire real knowledge. Visit the page of " Technology in teaching" in this site. Notice that the learner uses all his 5 senses in learning.

There is a laptop or a classmate for each learner to use in learning inside the class. Musical instruments are found inside the classroom. Electronic maps are there to click on in order to find the location, see the sun, feel the temperature degree, feel the cold regions, read the labels, hear the sounds of the storms and feel the falling rain in places all over the world.

As an example of practical education, learners can see all the stages of a volcano to study this phenomenon. I saw that practically there in UK schools. There is a digital camera to photograph the scientific interviews and meetings of learners inside the class.

Teaching tools are several and available to use. All the teaching tools of science and mathematics are found inside the class. Learners do experiments inside the class. There is a real library to visit and consult its reference books to do researches. There are names for classes. This is the science room number 1 and this a mathematics room number 2 and so on..

All these things are found inside the class. All the people inside the class are like people who live an ideal didactic life. One day, they will conquer space to explore it and know about its secrets. How wonderful if you are a teacher or even a learner in that society.
In active learning, both the teacher and the learners can use electronic learning programs like The Sage program, The Hot Potatoes program, The lingoes program, The Celestia program, Jing program, Free-Mid map program , Chemistry crocodile program and the electronic lesson plan for the teacher.

Kinds of modern aids:

. Visual Aids
. Audio Aids
. Audio - Visual Aids

1) Visual Aids
The aids which use sense of vision are called Visual aids. For example :- actual objects, models, pictures, charts, maps, flash cards, flannel board, bulletin board, chalkboard, overhead projector, slides etc. Out of these black board and chalk are the commonest ones.

2) Audio Aids
The aids that involve the sense of hearing are called Audio aids. For example :- radio, tape recorder, gramophone etc.

3) Audio - Visual Aids
The aids which involve the sense of vision as well as hearing are called Audio- Visual aids. For example :- television, film projector, film strips etc.
.............................................................

"2-Teaching materials"
"Teaching materials" is a generic term used to describe the resources teachers use to deliver instruction. Teaching materials can support student learning and increase student success. Ideally, the teaching materials will be tailored to the content in which they're being used, to the students in whose class they are being used, and the teacher. Teaching materials come in many shapes and sizes, but they all have in common the ability to support student learning.
Examples
Teaching materials can refer to a number of teacher resources; however, the term usually refers to concrete examples, such as worksheets or manipulatives (learning tools or games that students can handle to help them gain and practice facility with new knowledge -- e.g. counting blocks). Teaching materials are different from teaching "resources," the latter including more theoretical and intangible elements, such as essays or support from other educators, or places to find teaching materials.
Student Learning Support
Learning materials are important because they can significantly increase student achievement by supporting student learning. For example, a worksheet may provide a student with important opportunities to practice a new skill gained in class. This process aids in the learning process by allowing the student to explore the knowledge independently as well as providing repetition. Learning materials, regardless of what kind, all have some function in student learning.
Lesson Structure
Learning materials can also add important structure to lesson planning and the delivery of instruction. Particularly in lower grades, learning materials act as a guide for both the teacher and student. They can provide a valuable routine. For instance, if you are a language arts teacher and you teach new vocabulary words every Tuesday, knowing that you have a vocabulary game to provide the students with practice regarding the new words will both take pressure off of you and provide important practice (and fun) for your students.
Differentiation of Instruction
In addition to supporting learning more generally, learning materials can assist teachers in an important professional duty: the differentiation of instruction. Differentiation of instruction is the tailoring of lessons and instruction to the different learning styles and capacities within your classroom. Learning materials such as worksheets, group activity instructions, games, or homework assignments all allow you to modify assignments to best activate each individual student's learning style.
Acquiring Teaching Materials
Getting your hands on valuable teaching materials is not nearly as difficult as it can seem at first. The Internet has many resources for teachers, most of them free, that can significantly increase the contents of your teaching toolbox. You can also make your own materials. Every learning material you develop will be an asset to you when you next teach a similar unit. An investment of time or money in good teaching materials is an investment in good teaching.
..............................................................................................................

3-The Teaching Methods
The teaching methods are various and several.

Click below:

............................................................................................................
4-The Teaching Skills

Click below:
.............................................................

5-Teaching activities
Click here to go to School Activities page.

..............................................................
6-Assessment and Evaluation
Click here to go to Assessment and Evaluation page.
.............................................................
View Other Resources:
3-Social media inside classrooms
4-The role of the Headteacher
5-Click here to view modern teaching aids