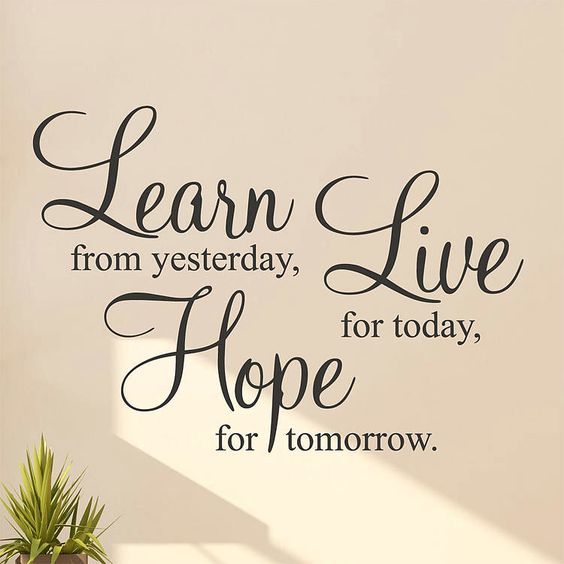 Freely you have received,

freely give (Matthew 10:8)
Teacher: I hope I didn't see you looking at Maria's answers.
Student: I sure hope you didn't, either!
Use the other language selector on my home page above to go through my whole site using any native language you speak,

then use the video above to see and listen to the same teaching topic in text below.
اختاراي لغة من لغات العالم / اللغة التى تريد تصفح موقعى باستخدامها . استخدم المؤشر

الذى فى الاعلى
Next, Use the world site selector on my home page above to go to the search engine site or the social media site you like.

My YouTube Channel: Click: :( Mr. / Girgis H. H).

Overview:
The process of education must be accompanied by the

school activities that help to enrich the process of

teaching, presentation and learning inside the class

and outside the classroom.

Students learn through their participation in the

attainment of knowledge by gathering information and

processing it by solving problems and articulating what

they have discovered.

Each activity below provides students with opportunities

to deepen their learning by applying concepts and

articulating new knowledge and many of these activities

also provide the instructor feedback about the students'

learning.
Definition:
Classroom activities are activities done by student inside
the class as part of applying or doing the practical part of

the lesson after listening to the theoretical part which is

presented by the teacher.

Activities outside class enable learners to explore more
knowledge through visiting libraries , responding to and
using the environmental realia, using electronic programs

and accessing to the relevant sites of the internet .

The term "Classroom activities" applies to a wide range
of skill-based games, strategies and interactive activities
that support students' educational development.
The goal of all activities is to enhance students'

understanding, skill or effectiveness in a specific area by

engaging multiple styles of learning. School activities also

serve to infuse fun into learning as well as bolster student

confidence and the ability to think critically.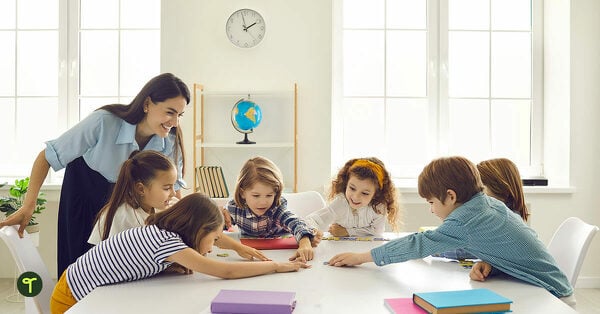 Calssification of "CCA":
Subject-Based Activities
Each discrete subject has a series of topics that can be
taught or reinforced through activities in which students

directly apply knowledge and information to discover

meaning.
For instance, educators may use role play in a social

studies class in which students act out opposing sides

of an issue to better understand the content. In earth

science, a teacher may initiate a search and discovery

activity in which students identify real world phenomenon

they have studied.

Technology-Based Activities
There are numerous Internet and computer-based

activities that allow students to experience multimedia

learning of subjects such as math and science. These
kind of activities include media literacy and software
and hardware design projects.
Career-Skills Activities
Often used in secondary education, career skills

activities function as a method to prepare students
for the world of work. Typically, there is little time for

activities focusing on career skills within the normal

school day, but out-of-school time and after-school

programs can provide this level of learning.



Collaboration Activities
Post high school, however, an individual's success relies

largely on her ability to work with others. Collaboration

activities cultivate skills such as team work,

communication and tolerance. These activities are

non academic in nature, interactive and enjoyable.
Pair work benefits:
1-It enriches the skills of listening and speaking.
2- It creates fun and allows the teacher to use games,

increase learners' motivation and concentration.
3-If the whole class work in pairs, this will increase

learners' attention.
4- It is used in error correction.
5- It increases language fluency.
6 - It is used as an exam practice.
7-It increases the class dynamics as it enriches

communication.
8-It offers intensive, realistic practice in speaking

and listening.
9-It promotes a friendly classroom ambiance
that is conducive to learning.

Activities inside the class:
1-Pair Work:
Activities which lead to pair work:
Roll the ball

This can be used to practice any language that requires
a question/answer pattern. They can roll the ball to

each other and have to say the appropriate sentence
as they roll the ball.

E.g. "Hello" "Hello" "What's your name?""
How are you today?"....... etc.

Remember the sentences they

practice should be fairly short.
Information gap
Give each pair a picture. The pictures should be nearly
the same with two or three elements missing from each
picture. Without showing each other the pictures they

should describe the missing objects. They will practice
color, prepositions of place, and adjectives such as big,

small… Then they can compare their pictures.
Telephone conversations

Sitting back to back they can practice telephone

language or just simple exchanges that don't have to

be connected to the telephone itself. Sitting back to
back should arouse their interest and help train them

with listening skills. It's a challenge, but a fun on it.

2-Group Work:
The basic teacher finishes the theoretical part of the

lesson . He claps with hands to refer to the practical

part. Pupils are divided into groups. Each group

gathers according to its interest .

Group A gathers together as all its members like
to do a research through accessing to the internet.
Group B members gather to practice their design

activities through using the material available to make

some designs of wood, cartoon, paper and so on.
Group C members gather to do their research through

watching relevant video films , CDS or through listening

to a cassette tape

Group D members gather to hold a small meeting to

arrange their agenda to do an actual visit to the actual

fiend in the environment around to gather data abut the
lesson assigned.
They will come back after certain period to do an

interview with the classmates. The teacher will witness,
watch and evaluate. The classmates will become the

inter viewers and 2 friends of the group will be the

interviewees.

3-Co-operative learning:
It is a successful teaching strategy in which small teams,

each with students of different levels of ability, use a

variety of learning activities to improve their
understanding of a subject.
Each member of a team is responsible not only for learning what is taught but also for helping team mates learn, thus creating an atmosphere of achievement.

Students work through the assignment until all

group members understand and complete it.
Electronic programs:
Learners can learn through electronic programs like:
the Hot-potatoes program. This program is used for
presenting various exercises of:

( j.match, J.mix, J.cross, J.puzzle and J.close.)
4-Other activities inside class:
1- The learner can listen and answer exercises in
his workbook.
2- The learner can listen to a tape and speak.
3- The learner can listen to a situation and answer

questions.
4- The learner can read, think and answer and he learner
can read a passage or a topic and write a report.
5- The learner can listen, imagine and guess.
6-The learner can think, compare and evaluate.
7-The learner can correct others' mistakes through
pair work.
8-The learner practices critical thinking through
group work .
9-The teacher can do interaction with his learners to

enable them to participate in learning.
10-The teacher enables learners to share in

actual situations

11-The teacher enables the learner to express his

opinions and solutions to the problems.
12-The learners answer puzzles, sing learning songs
with jazz

music and do:( Interactive games, Card games,

Classic games, Miming games and quiz games ).
13- The learner understands, draws , paints and designs
real things out of the available teaching material.
14- The learner can consult a dictionary, an encyclopedia,
listen to a tape and watch a video tape , a CD or a
power-point program.
15- The teacher gives the learners the chance to listen,
see, listen and see, watch teaching films and overhead
projectors, demonstrate, act the roles, exchange roles
to illustrate the learning process and change the

theoretical tropics into real and actual situations.
16- The learner must think, pair, share, notice, observe,
agree with, disagree with,dialogue with himself and with
his peers .
17- How wonderful if the teacher transfers the outer

environment into class as real things to be used in

learning.
18-The learner can learn through doing, dialoguing,

discussion, debates and conferencing.
19-The learner transmits what he learns to others through
the principle of learning through teaching.
20-The role of the teacher becomes the role of a

facilitator, a monitor, a guide and an adviser.

The Role-Play Classroom Activity:
Role Play Classroom Activity is one of the most commonly
used Communicative Classroom Activities which is an

excellent way for developing students' Verbal

Communication Competence because it can create

simulating real-life situations in classroom.
Free Writing / Minute Paper:
These are activities that prompt students to write a
response to an open question and can be done at

any time during a class. Writing activities are usually
1-2 minutes, and can focus on key questions and
ideas or ask students to make predictions.

These activities give students the opportunity to organize
their own thoughts, or can be collected by the teacher to
gain feedback from the students. Advantages include

developing students' abilities to think holistically and
critically, and improving their writing skills.
Ice Breakers
Ice Breakers are low-stakes activities that get students
to interact and talk to each other, and encourage
subsequent classroom interactions. They can be
useful at the beginning of the semester: for example
, asking students to introduce themselves to each other
and what they would like to learn in the course.
Advantages of icebreakers include: participation of

each student, the creation of a sense of community

and focusing students' attention on material that will
be covered during the class period.

Think–Pair–Share
This type of activity first asks students to consider a
question on their own, and then provides an opportunity

for students to discuss it in pairs, and finally together

with the whole class. The success of these activities
depends on the nature of the questions posed.

This activity works ideally with questions to encourage

deeper thinking, problem-solving, and/or critical analysis.
The group discussions are critical as they allow students

to articulate their thought processes.





Case Studies and

Problem-Based Learning
Case studies are scenarios that apply concepts learned
in class to a "real-life" situation. They are usually
presented in narrative form and often involve problem-
solving, links to course readings or source materials,

and discussions by groups of students, or the entire class.

Usually, case studies are most effective if they are

presented sequentially, so that students receive

additional information as the case unfolds, and can

continue to analyze or critique the situation/problem




Debate
Engaging in collaborative discourse and argumentation

enhances student's conceptual understandings and

refines their reasoning abilities. Stage a debate
exploiting an arguable divide in the day's materials.
Give teams time to prepare, and then put them into
argument with a team focused on representing an

opposing viewpoint. Advantages include practice in
using the language of the discipline and crafting

evidence-based reasoning in their arguments.



Interactive Demonstrations
Interactive demonstrations can be used in lectures to
demonstrate the application of a concept, a skill, or

to act out a process.
The exercise should not be passive; you should plan and

structure your demonstration to incorporate opportunities

for students to reflect and analyze the process.

Introduce the goal and description of the demonstration.
Have students think-pair-share (see above) to discuss

what they predict may happen, or to analyze the

situation at hand ("pre-demonstration" state or situation).
Conduct the demonstration.
Students discuss and analyze the outcome
(either in pairs/small groups, or as a whole class),

based on their initial predictions/interpretations.


Jigsaw
A Jigsaw is a cooperative active learning exercise where
students are grouped into teams to solve a problem or

analyze a reading. These can be done in one of two

ways – either each team works on completing a

different portion of the assignment and then contributes

their knowledge to the class as a whole, or within each

group, one student is assigned to a portion of the

assignment (the jigsaw comes from the bringing

together the various ideas at the end of the activity to

produce a solution to the problem).
In a jigsaw the activity must be divided into several

equal parts, each of which is necessary to solving a

problem,or answering a question. Example activities

include implementing experiments, small research

projects,analyzing and comparing datasets, and
working with professional

The Course content for the
co-curriculum activities:
English Teaching Forum 2010,
Volume 48, Number 2