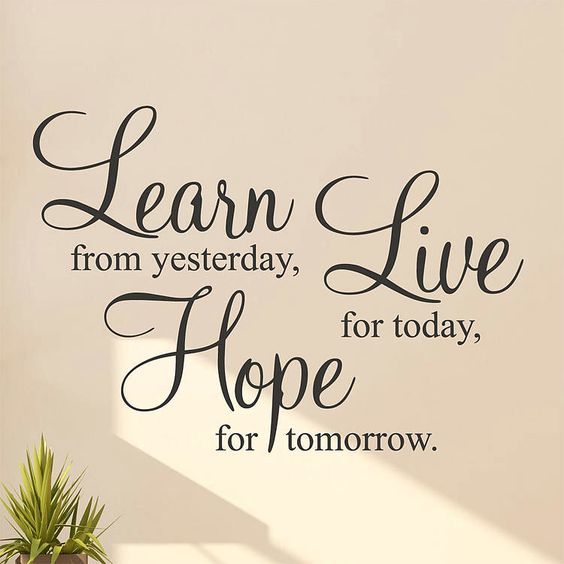 The L
ord
will keep you from all harm, he will watch over your life; the L
ord
will watch over your coming and going both now and forevermore.
Psalm 121:7-8
Humor
School is practice for future life, practice makes perfect and nobody's perfect, so why practice?
Use the other language selector on my home page above to go through my whole site using any native language you speak,
then use the video below to see and listen to the same teaching topic in text below.
اختاراي لغة من لغات العالم / اللغة التى تريد تصفح موقعى باستخدامها . استخدم المؤشر

الذى فى الاعلى
Next, Use the world site selector on my home page above to go to the search engine site or the social media site you like.
Teaching Styles
Mr. / Girgis
Teaching Styles
A Question:
Have you ever thought about how each classroom teaches things differently? In this article, we answer what are teaching styles, why are
there multiple teaching styles, what are the different styles, and which style works the best today?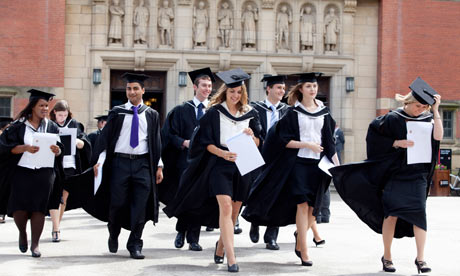 Why different teaching styles?
Everybody learns different ideas at different times at different paces. Some people can learn something on the first try after being told what to do whereas others might need to have hands-on experience in order to learn and possibly repeat

it a few times to really get the hang of things.

Different
teaching styles
are necessary because the students need to be able to learn what the teacher is teaching.However, the choice of teaching styles used can also depend on the school mission statement, the classroom demographics,
the educational philosophy of the teacher, and most importantly, the subject area.

Types of teaching styles:
It is helpful to think of teaching styles according to the three Ds: Directing, Discussing, and Delegating. Throughout the last century, traditional teaching methods have undergone significant changes; brought on by social, cultural and technological developments.
1-The directing style
It promotes learning through listening and following directions. With this style, the teacher tells the students what to do, how to do it, and when it needs to be done. The teacher imparts information to the students via lectures, assigned readings, audio/visual presentations, demonstrations, role playing, and other means.

Students gain information primarily by listening, taking notes, doing role plays, and practicing what they are told to do. The only feedback the teacher looks for is "Do you understand the instruction
Suggestions for using the directing style:
Start with the big picture.
Provide the context before launching into specifics.
Be clear and concise.

Students need to know exactly what they must do to succeed and by what criteria their work will be evaluated. Clear goals, specific deadlines, and concise directions increase student motivation and eliminate confusion. Wordy, sloppily written, and poorly organized instructional materials confuse, overwhelm, and discourage students.
Provide sufficient detail.

Communication breakdowns occur when important details are omitted or instructions are ambiguous. For example, when I once neglected to specify the font size students should use, the papers they turned in had font sizes ranging from 8 to 14!
Don't sugar-coat the message. There are times when teachers need to be very direct and candid to get through to students.
2-The discussing style
It promotes learning through interaction. In this style, practiced by Socrates, the teacher encourages critical thinking and lively discussion by asking students to respond to challenging questions.
The teacher is a facilitator guiding the discussion to a logical conclusion. Students learn to have opinions and to back them up with facts and data.

Suggestions for using the discussing

style:
Prepare questions in advance. Great discussions don't just happen. Ask one question at a time. Be open, curious, and interested in learning what each student thinks.
Don't allow one or two students to dominate the discussion. Solicit everyone's ideas and opinions. Gently draw out students who seem insecure and reticent to participate. I sometimes start my classes by saying, "I want to give each of you one minute to discuss your views on this topic. Let's go around the room and hear from everyone." Get closure by reviewing the key points you want to make.
Have students create questions. I like to have my students read a case study and formulate three questions to ask their classmates. We then discuss their answers in class.
Utilize clickers. Clickers are an easy way to get students involved during class. Pose a multiple-choice question and their responses are tabulated on the screen. You can then open it up for discussion as students share why they selected a certain answer.
3-The delegating style
promotes learning through empowerment. With this style, the teacher assigns tasks that students work on independently, either individually or in groups.
Suggestions for using the delegating style:
Assign research projects.
In my management course I require students to interview a manager of a local business to get answers to questions like the following:





What are the main performance measures your company uses to evaluate each employee's performance?

What are the key lessons you, as a manager, have learned about conducting effective performance appraisals?
Have each team select a team leader, define roles and responsibilities, and hold each other accountable for completing the project on time. In my management class, I have teams of students analyze the management and leadership behaviors on movies like Remember the Titans and Crimson Tide.
Assign a capstone project. Let students show you what they can do when working independently on a topic that's important to them.
4-Mix of each teaching style.

I typically structure each of my classes to include some amount of each teaching style. However, during the first part of a semester I use more of the directing style.

In the middle part of a semester I typically rely more on the discussing style. And in the latter part of a semester I generally lean more heavily on the delegating style.

Using an appropriate mix of teaching styles helps students learn, grow, and become more independent. Too much reliance on one style causes students to lose interest and become overly dependent on the teacher.

5-The Authority Style
The authority style is primarily used in a lecture or auditorium setting, whereby the teacher will give a lengthy, one-way discussion on a pre-assigned topic whilst students take notes and memorize key pieces of information.
Though popular in higher-education when there is a large group of students present, the authority or lecture style is less common in the standard classroom setting. This is because the strategy offers little to no student participation, making it impossible to meet the needs of each individual pupil.


6-The Delegator Style
For subjects that necessitate group work, peer feedback or lab-based learning, a delegator or group style of tutoring is often adopted. As a delegator, the teacher may take an observer role to promote collaboration and encourage peer-to-peer learning.
Despite becoming increasingly popular, some critics consider the delegation or group style to be a poor teaching strategy given that it removes the teacher from a position of authority.


7-The Facilitator Style
Teachers who adopt a facilitator or activity-based style encourage self-learning in the classroom through increased peer to teacher learning. Unlike the lecture style, teachers ask students to question rather than simply have the answer given to them.

In this style, activities are used to promote self-discovery and develop problem-solving skills, which can often lead to the student developing a much deeper understanding of the topic.
There are however, downsides to this technique: as the facilitator, teachers must actively interact with individual pupils, which can be difficult in a large classroom setting.


8-The Demonstrator Style
Like the lecture or authority style of teaching, the demonstrator retains authority in the classroom. However, instead of relying solely on a verbal lecture, the demonstrator style combines lectures with other teaching forms, including multimedia presentations, demonstrations and class activities.
This style is particularly well suited to music, art and physical education subjects, where demonstrations are required to fully understand a topic. In other areas of study however, the demonstrator style may not be suitable. Like the authority style, there is little direct teacher to pupil interaction, so it can be difficult to accommodate the needs of all students.


9-The Hybrid Style
Some teachers adopt an integrated teaching style that incorporates their personality, preferences and interests into their teaching. This strategy is known as the hybrid style, and is popular in subjects like English, Science and Religious Studies.
Teachers who use the hybrid style are able to tailor their tutoring for different pupils, incorporating extra-curricular knowledge to develop a deeper knowledge of a particular topic.



10-Student-Centered Approach
In a student-centered approach to learning, teachers and students share the focus and interact equally while the teacher still maintains authority. This can be beneficial to students because group work is encouraged; thus, communication and collaboration are used and encouraged. However, due to the fact that students are talking, classrooms may be noisier and may be more difficult to manage.

One method to use is inquiry-based learning which makes the teacher more of a supportive figure (rather than completely authoritative) who can provide support and guidance throughout the learning process. By being an inquiry-based learning facilitator, the teacher and student undergo the learning process together with student learning lightly guided by the teacher.
By being the personal model, comparable to the personal model in the direct instruction, the teacher acts as the guide and mentor to help enable students to learn by observation and copying the teacher's actions.

By using the delegator method, teachers act as a support for students, are able to answer questions and most importantly are there to provide a sense of freedom and independence for the student.

Another method commonly used is the
cooperative learning
style where students work in small groups and the teacher can act as the
facilitator,
where everyone learns together, or as the
delegator,
where the teacher gives more free-reign to the student while still pointing them in the right direction.

11- Teacher-Centered Approach
In the teaching styles, specifically the teacher-centered approach to learning, the students put their attention on the teacher, students work alone, and collaboration is prevented. This is great because students are, in theory, quiet and paying full attention to the teacher while being able to make individual decisions.
However, a student may suffer in their communication skills and feel unable to ask questions due to the fact they normally work alone and quietly. Plus, this classic method is sometimes thought of as dull and uninteresting.

12-High-Tech Approach
Inquiry-based learning can involve technology by asking the students a question about the world and they have to do some research. The findings could be presented in the forms of a website, self-made videos, or PowerPoints.

Another high-tech learning option is game-based learning which encourages students to develop a "maery" mindset rather than focus too much on grades.

Students develop problem-solving skills by working on accomplishing a specific goal (also known as a learning objective) by choosing actions and different activities and then experimenting with them to achieve the goal


13-Low-Tech Approach
low-tech teaching method is
differentiated instruction
. Although this is a student-centered teaching style that aims to meet a student's specific needs, it is mostly implemented by the teacher.
Used commonly with students with special needs, differentiated instruction became popular in the United States in 1975 when a law was passed that ensure every child has equal access to an equal education.
Some examples of differentiated instruction could include having students read books at their own reading levels or offering different spelling tests to different students depending on their literacy ability. Due to the lack of necessity to use technology and the adaptability of the teaching style, it's a low-key and traditional teaching style.