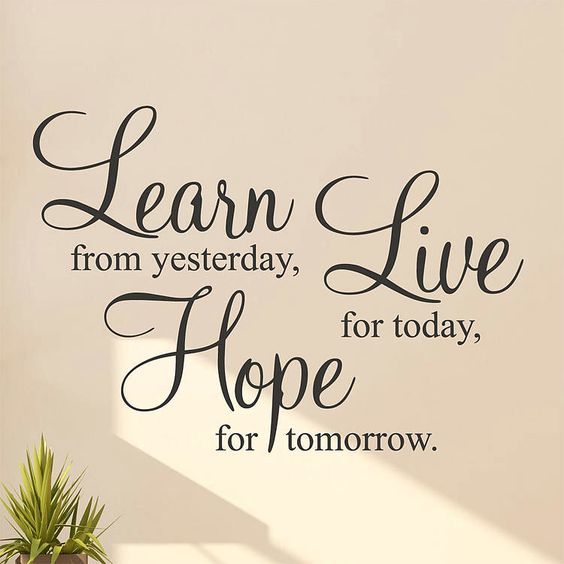 "For I know the plans I have for

you, declares the Lord, plans for

welfare
and not for evil, to give

you a future and a hope."
Father: How do you like going to school?
Son: The going bit is fine, as is the coming home bit too, but I'm not too keen on the time.
Dear visitor,
Use the language selector above to go through my whole site using any native language you speak,
then you can enjoy my YouTube channel.
اختاراي لغة من لغات العالم / اللغة التى تريد تصفح موقعى باستخدامها . استخدم المؤشر

الذى فى الاعلى
I register a video presentation in my YouTube channel for each page of my site.
Next,use the other world site selector above to go to the search engine site or the social media site you like.


Egyptian Education System
Mr. / Girgis





Egyptian Education System
Introduction:
Education is overseen by a number of central government
bodies, including the Ministry of Education (MOE) and

the Ministry of Higher Education. The MOE supervises
preschool and elementary and secondary education.
Steered by the High Council of Pr-University Education,
it is responsible for national examinations, curricula,
the development and provision of textbooks,
teaching materials, and other matters.
Higher education at both public and private institutions
is overseen by the Ministry of Higher Education,

which supervises the Supreme Council of Public

Universities, the Supreme Council of Higher

Institutes, and the Supreme Council of Private

Universities—bodies which coordinate policies

between institutions, provide quality control,

and approve new HELs and programs.

Chaired by the Minister of Higher Education,

these councils are made up of the presidents of all

institutions within their respective sectors.

In addition, there's a National Authority for Quality

Assurance and Accreditation in Education (NAQAAE), an
autonomous body under the prime Minister that accredits

academic institutions and programs.
Structure
Egypt has an extensive education system that outstripe
all others in the Middle East and North Africa, and

where even tertiary education is free.

The compulsory primary education program

follows kindergarten at age 4.


Primary school that begins at age six takes
6 years and preparatory school another 3.

During this introductory phase pupils may enroll at

state, religious or private schools by choice.
The Ministry of Education (MoE) oversees instruction
at the K-12 level, while the Ministry of Higher Education
and Scientific Research manages the implementation

of education policy at the tertiary level, working closely

with the MoE to ensure the same principles are followed

across the system.
For the next decade the MoE will be focused on

implementing a major new education reform program
known as Education 2.0 (EDU 2.0).

The initiative, announced in 2018, is set to dramatically
restructure K-12 schooling throughout the country

(see analysis). The reform aligns with the targets

outlined in Vision 2030, Egypt's long term
roadmap for economic, environmental and social

development.
EDU 2.0 is set to be fully implemented by 2030
replacing the country's traditional culture of

commemoration for tests with one focused on

student-centered teaching and competency-based
learning for life, alongside mastery of technology





Sector Composition
The education system is divided into four levels:

pr-primary, KG ages four to five; primary, from six

to 11 years; secondary, from 12 to 17 years; and
tertiary education, from age 18 onward. Education

is compulsory from ages six to 17.
According to the latest data from CAPMAS, there

were around 1.4m students enrolled in pr-primary

education, 12.2m at the primary level and 8.9m at
the secondary level in the 2018/19 academic year.
Net enrollment rates for the same year sat at

approximately 24.4% for pr-primary, 97% at the

primary level and 82.5% at secondary.
While dropout rates are low in Egypt, UNESCO

reported that around 77,500 children and 221,000

adolescents were out of school in the 2018/19

academic year. UNESCO figures also show that

the literacy rate among citizens 15 years and older

sat at 71.2% in 2017. The rate was highest for the

15-24 age group, at 88.2%.
The government also operates a number of religious

schools, known as Al Azhar schools. These offer a

curriculum similar to secular schools, but with an

emphasis on Islamic values and the Quran.

According to CAPMAS, the 2018/19 academic year

saw some 1.7m students enrol in Al Azhar schools,

which numbered 9420. These schools had 170,000

teachers that year, and class sizes averaged 29

students across all levels.





Primary Education
Egypt has an extensive education system that outstrips

all others in the Middle East and North Africa, and

where even tertiary education is free. The compulsory

Primary school begins at age six takes

6 years and preparatory school another 3.During this

introductory phase pupils may enrol at state,

religious or private schools by choice.






Middle Education
Three years of preparatory schooling follow at the end

of which a basic education completion certificate is

awarded. During this time a student's aptitude is
examined in order to determine their best

secondary education route.

Public secondary education:
General secondary education and technical secondary
education. To enter general secondary education,

students must pass a national exam given at the

end of their preparatory stage. Secondary schools

conduct examinations every month for the
first two years, and students take a national exam
in the final year.
Those who pass receive the Certificate of General
Secondary Education, a requirement for admission

to the universities (accompanied by a strong academic

record).

Secondary education
There are three streams in secondary education,

namely general (3 years), technical (as long a 5 years)
and vocational. Technical secondary schools are

organized around industrial, commercial or

agricultural themes. Both technical and general

schooling are conduits to tertiary education
Al-Azhar University
Al-Azhar University was established in AD 970 as a

center for Arabic literature and Sunni learning in

which capacity it continues to this day. It could be

considered to be the oldest university in the world,

were it not for the fact that it evolved in a different

way from the medieval doctorate model used in Europe.






Vocational Education
Initial vocational education is provided at separate
schools following which students may move to

vocational centers or enter the job market immediately.

Vocational training is a top government priority since
business identifies a lack of skills as the main

impediment to entering new markets.
Egypt has a well-developed and extensive tertiary education
system with 30% of Egyptians availing themselves of this

opportunity. There are 17 public universities, 16 private

universities, 89 private higher education institutions and 51

public non-university facilities.

The tension between academic freedom and the

responsibility of government to manage education is
not yet fully resolved.




Dr. Reda Hegazy
Education Minister


Egypt's Education Minister Reda Hejazy said that a

new bifurcated education system will be applied for

high school students as of the next academic year,

a step that aims to improve the pre-university stage

of education.

The new system aims to allow science students to

acquire "sufficient" scientific and mathematical

knowledge before applying for their preferred

university majors, noted Hejazy, adding that this
step is meant to enhance students' levels of

understanding up to international standards.
For decades, students of the third grade of the high
school stage, known locally as Thanaweya Amma,

have been divided into three branches –
literary, natural sciences, and mathematics.

The minister added that the education ministry
is expected to amend the curricula for some

subjects to make them compatible with the new

system and avoid burdening students.
Egypt has recently modified its the decades-old

Thanaweya Amma system in several ways, most

notably the examination styles, in a step aimed at

gauging students' critical thinking skills and ending
the culture of memorizing for exams.
The new system was implemented for the first time
in the 2020/21 academic year, with non-standardized

models provided for all divisions.
The passing rate, as a result, dropped significantly,

ending the phenomenon of students obtaining full

marks in their senior year of high school.
The average grade in the Thanaweya Amma exams

in the recently concluded 2020/2021 academic year —

which was attended by roughly 650,000 students —

was 74 percent, a significant decrease from the 81.5
percent of the previous year.
The new strategy lowered the minimum grades

required for admission to prestigious public faculties

for the first time in years.



Dr. Reda Hegazy
The Minister of Education discusses the mechanisms
for implementing the Ministry's plan for school

activities for the academic year 2022-2023
Dr. Reda Hegazy, Minister of Education and Technical
Education, held a meeting today; To discuss the

mechanisms for implementing the school activities
plan in schools during the new academic year .

Dr. Reda Hegazy stressed that the ministry is interested
in discovering the creative people of our students in all
fields of sports, art and culture, stressing the importance
of investing in the human element; In implementation
of the directives of the political leadership, the Ministry
seeks to take care of and develop school activities of
all kinds.
Dr. Reda Hegazy said that the ministry aims to catch

our children in the global development in all scientific,

cultural, and artistic fields. Therefore, the Ministry of
Education and Technical Education pays great

attention to educational activities, with the aim of
creating a new generation of creative students,
forming their personalities, discovering and refining
their talents, and developing them. their skills,

shaping their tendencies, desires and values,

and consolidating positive behavioral values ​​and
principles, in addition to developing and promoting

purposeful social values.
The Minister directed that the new school year begin

with a strong start, and that an activity day be

allocated for each class; To practice all sports, and

artistic activities on a weekly basis, alternately,

in schools nationwide, in light of the resources

available to each school, stressing that practicing
these activities is not a substitute for physical,

artistic and musical education classes.
The minister instructed the directors of the education
directorates in Cairo and Giza and the general

directors of the development of art, music and sports
education subjects to prepare a model for

implementing the activity in schools, allowing it

to be generalized to all schools of the republic

according to the capabilities and nature of each
school.
During the meeting, Dr. Reda Hegazy directed the
implementation of technical competitions on climate
change, and the need to employ activities to raise

awareness of the issue of climate change, in

preparation for Egypt's hosting of the 27th session
of the Conference of the Parties to the United

Nations Framework Convention on Climate Change
in 2022, from 7-18 November 2022 in Sharm Sheikh.