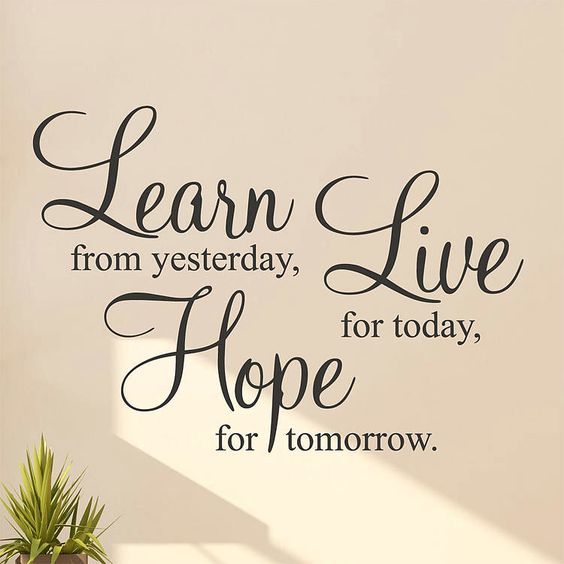 "This poor man cried out, and the

LORD heard him, and saved him

out of all his troubles ."Psalm

34:6
Humor:
Teacher: I wish you'd pay a little attention, David.
David: I'm paying as little as I can, teacher.
Notice:

Use the other language selector on my home page above to go through my whole site using any native language you speak,
then use the video above to see and listen to the same teaching topic in text below.
Next,use the other world site selector above to go to the search engine site or the social media site you like.
اختاراي لغة من لغات العالم / اللغة التى تريد تصفح موقعى باستخدامها . استخدم المؤشر

الذى فى الاعلى
I register a video presentation in my YouTube channel for each page of my site.
Mr. / Girgis
What is the purpose of a funny

It is believed a funny story is an interesting reading

material that can help the learners achieve

comprehension. class. The implication is the use of
funny stories could motivate the students to read

and improve their comprehension. proportions than
listening, speaking and writing do
What makes a classroom fun?
Make it interactive – If you want your students to
be interested in what you are teaching them, you

must make it interactive. Incorporate mystery into

your lessons – Learning is the most fun when it's

surprising. ... Share your passion with students –

Show students how you have fun. Passion is

How are stories used in the

Tips to create memorable stories
Commit yourself to the story and to your

audience.

Use voice modulation and dramatize.

Tell your stories with gestures, body

language and movement.

Create mental images through

descriptions made with all the senses.

Use metaphors.
Make eye contact with each of your
students to emphasize what is important.
Encourage interaction through questions.
Keep a journal and write down all the
stories that come your way.
Integrate a group of storytellers to make
constructive criticism.









by Terry Bisson
I love introducing students to science fiction.

We really don't use it enough in our English

classes. In this story, two aliens discuss the

bizarre new life form they've discovered and

try to figure out how it thinks and lives.
Your students will laugh out loud when they

discover that the aliens are talking about

humans and love figuring out the everyday

activities and items the aliens just can't

seem to make sense of.
In class: This is perfect for introducing a new

genre to students. After reading, ask students
to craft their own science-fiction short story.

As a class, brainstorm a list of activities of

events that take place all the time that we

think are totally normal. Then, ask students
to write their version of an alien race trying

to figure out a birthday party, after-school

detention, or lunch in the school cafeteria.


Charles by Shirley Jackson


by Shirley Jackson
Written by the same woman who wrote the

eerie short story "The Lottery," this story is

guaranteed to make students of all ages

chuckle. The tale of the worst kindergarten

student ever, as told by a student in the same
class to his mother at the end of every school
day, your students will love hearing all about

Charles's antics. The twist at the end of the

tale will make students gasp and giggle.
In class: Perfect for lessons on irony, your

students can debate whether Jackson's funny
short story demonstrates verbal, situational,

or dramatic irony. I've also used this story to

show students how an author can utilize

dialogue as a method for developing

characterization.


by Langston Hughes
Like "Charles," this is another classic,
well-known story. An older woman takes
a young man under her wing after he

attempts to steal her purse. As they spend

time together, she teaches him a valuable
lesson about life.It's perfect for upper-
elementary and middle school students.
In class: This is one of those funny short

stories that lends itself to lessons about

dialogue, diction, theme,and

characterization. It's also a great text to
use for practice discussions or Socratic

seminars. Students could easily develop

questions about the actions of the

characters. They could consider how they

would have responded in the same

situation. And they could even reimagine

the story as if it were written today.




by O. Henry
While many students will have read "The

Gift of the Magi," this short story by the

same author is much less well known.

Lord Oakhurst is dying, his wife is grieving

(or is she?), and a doctor arrives to try to

help. Your students will be shocked and

amused by this quick read.
In class: Indirect characterization leaps to

the foreground in this funny short story as

students can debate whether Lord

Oakhurst's wife is truly as sad as she says
she is throughout the story. The story also
makes use of flashbacks, making it great
for introducing or reviewing that concept.






by The Onion Staff
Satire is a tough genre for so many

students. The popular satirical online

news magazine The Onion comes to the

rescue here with a hysterical piece that,

while not a short story exactly, certainly

tells a tale students will guffaw over.

In the article, students learn the plight

of a young man who almost received

severe consequences for driving while

under the influence. Some satirical pieces
are almost too serious for students to see

as satire, but this one does a great job of

taking a serious subject and turning it on

its head to make a point.
In class: This piece is perfect for students

who aren't ready to grapple with some of

the more complex satirical pieces they're

often given in school. If your group isn't

quite ready for Swift's A Modest Proposal,
this is a great place to start. As an

introduction to satire, pairing this piece

with actual news reports of cases where

privileged young people have received

shockingly light sentences for serious

crimes will definitely keep your students

engaged (and enraged?).


"One time my AP US History teacher





was in the

middle of a lecture on





Reconstruction after the

Civil War, when





she looked down at the scarf she

was





wearing, pulled out a single Cheeto and


said,'Oooh, a Cheeto!' as if she'd struck





gold. She then

just continued teaching."
------------------------------------------
"My history teacher was quite dramatic



and taught with props. One day, he tied


a huge Soviet flag around his neck. He



got mad at us for some reason and went


to storm out of the class. He tried to



take off the flag first, but he'd knotted it



too tight. So he stormed out, slammed



the door, and walked around the school



hallways for 10 minutes sporting a



Soviet flag as a cape before coming



back. He was the best teacher I ever



had."
-------------------------------------------
"I had a teacher who dressed up as


Batman for Halloween and decided to



surprise us by being perched up on the



radiator before we got to class. He tried



to get down when we all came in, but



tripped over his cape and fell. I lost the



video sadly, but I know some of my

classmates posted it on social. It's out



there somewhere!"


"One time, my English teacher told us


that he would have a substitute the next



day. We came to class and, five minutes



after the bell, he showed up in a giant fur



coat, a fake mustache, a fur hat, and was


speaking in a thick Russian accent. He



was pretending to be a dead Russian



author and the skit went on for 30


minutes until his mustache started


falling off."
-----------------------------------------------------------------------
"During an A-level lesson my teacher



was struggling to draw a bird's wing to



illustrate mechanics. He suddenly



cleaned the blackboard and left the



classroom without saying a word. A



couple of minutes later he returned



holding a live chicken — no idea where



he got it — and proceeded with the


lesson as if nothing odd was happening."
--------------------------------------------
"I had a teacher in high school who was



OBSESSED with Star Wars. I'm talking



life-sized cut outs in the classroom,



posters covering the wall, etc. On May


4th every year (Star Wars day), he would



bring in seven different Star Wars shirts



and change every class. He also



ALWAYS had Star Wars music playing



at the beginning of class."


"I had an American Literature teacher





when I was in school back in the '80s





whose catchphrase at the end of every





class was 'Don't do anything I wouldn't





do...but if you do, name it after me!'"
-----------------------------------------------------------------------
"I had an AP Human Geography teacher



who would literally give you a zero on



your assignment if you did it in pencil.



Her classroom slogan was, 'The only



kind of pen I don't like is pencil.' She was



such a great teacher, though."
-----------------------------------------------
"I had a Spanish teacher in middle school


who printed out pictures of telescopes



and taped them under our chairs because


'telescopes help you focus!'"
--------------------------------------------
"I had a teacher in middle school who



dressed up as 'Semicolon Man,' with a full



cape and all, to help teach us punctuation.


I'm still not 100% sure when to use a



semicolon, but I do know I'll never forget



that."


"My teacher thinks the word 'test' is too



harsh, so instead she tells us we're having



a 'celebration of knowledge.' It's never a



celebration."
----------------------------------------------------

"One high school teacher I had would



bellow 'Turn or buuuurn!' anytime he saw


a student not facing the board. It was



bizarre, but really entertaining. If you riled



him up enough, sometimes he would



forget to assign anything."
"My middle school science teacher



stuck Post-It notes on the ceiling that



said, 'The answer is not up here'



because he was tired of students


looking up to avoid answering



questions."
==============================

"In sixth grade, my English teacher



claimed that she could 'do magic' and



had a 'magic wand.' Basically — if you



were acting up — she would come and



tap your head with it."
=============================
"I had a teacher in college who would


ALWAYS say, 'And once again!' to start



a new sentence. One time, we tallied up



how many times he said it in one class



and I think it was close to 50?!"
"My French professor once





stopped class and looked up





everyone's astrological signs





(including all of the rising signs and





whatnot) with an online calculator.





C'est très important en France,





apparently?"
---------------------------------------
"I had a teacher in high school who





straight-up used a small water gun on





kids who fell asleep in class."
-----------------------------------------------
"At the beginning of the first math





lesson of the school year, our teacher





came into the classroom wearing a





sparkly party hat and danced to





'Maneater' by Nelly Furtado."
------------------------------------------------
"I used to have an English teacher who


would whip out his guitar in the middle



of class and just start playing it during



silent reading time???"
---------------------------------------------
14.
"One time, during silent reading in



Art History, my teacher (who had a



thick German accent) jumped up from



his desk, yelled, 'Guys! My cats!'


Then ran out the door with no further



explanation and didn't return for 45



minutes."
-------------------------------------
"I had a math teacher who — on the



first day of class — handed out little



pieces of paper and asked everyone


to sign them. When we asked why,


he said, 'In case one of you become



famous one day!'"