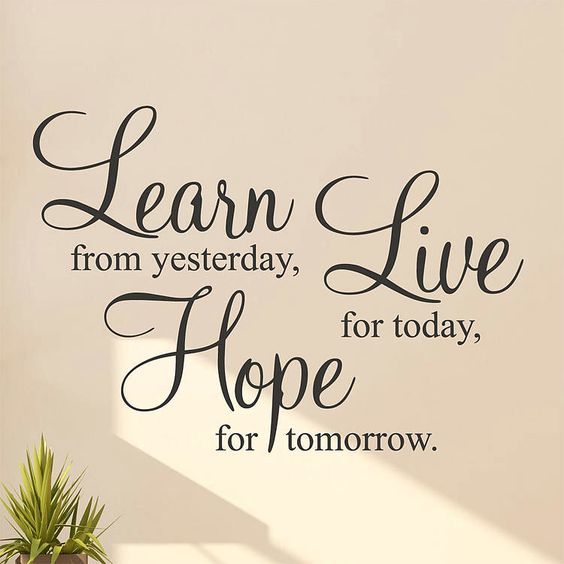 And now these three remain: faith, hope and love. But the greatest of these is love.
1 Corinthians 13:13
Fun:
Q: Teacher: What is the shortest month?
A: Student: May, it only has three letters.
Dear visitor,
Use the language selector above to go through my whole site using any native language you speak,
then you can enjoy my YouTube channel.
اختاراي لغة من لغات العالم / اللغة التى تريد تصفح موقعى باستخدامها . استخدم المؤشر

الذى فى الاعلى
I register a video presentation in my YouTube channel for each page of my site.
Next,use the other world site selector above to go to the search engine site or the social media site you like.
Teaching songs
Mr. / Girgis



Teaching songs
Songs can be a useful tool when teaching ESL

because they give students the opportunity to listen

to someone other than you, their teacher. Songs can

be a challenge for students because they are often

faster than an instructor's speech however they can

also be enjoyable and serve to reinforce certain

aspects of English



Benefits of Songs:

They are memorable:
The song the students learn at their early

age has its own interesting language. When

students grow up , they never forget such

language. It lives in their memory for ever.
They can be great fun.

The biggest factor that makes them fun for the kids
is how much the teacher likes them, so you have a

perfect motivation for using your own favorites.

They mark different stages

of the lesson
You can start the class every week with the same

song, end the class with another, and use songs or

chants to mark other transitions like books out and

books away.
• Students just show their understanding by doing

the actions while others sing along or even

improvise their own words.

They can be used at whatever stage

You can use songs during presentation, practice or

revision before a test. You can even use an action

song for a week or two before the formal

presentation, and so make the presentation when

it comes much easier.

They sound great to mothers and school managers

listening outside your classroom door They can be

performed during end of year shows or parties They
allow for lots of repetition of the language kids not
to get bored.

1-Grammar
Often songs can be used to practice particular

grammat points. Some textbooks spend enormous

amounts of time on particular topics and creating

new activities may become challenging so songs

are something you can turn to.
2-Mad Libs
Mad Libs are a great way to practice parts of speech.
You can really use any passage to make a Mad Libs
activity but it can be fun to use songs too

3-Holiday:
There may not be a particular point to using the song

in your class besides to conduct a listening activity

using a popular holiday song, but sometimes that is

sufficient and your students are sure to enjoy it.
If your students are willing, it may be appropriate
to practice singing the song too.
4-Discussion:
Certain songs can be used to lead into discussions.

This type of activity would be appropriate for more

advanced learners. If you are not exactly sure what

kinds of questions will be appropriate, you can start

off with very simple ones such as "Is this a happy

song?" and when students say "No" ask them why

not?

This can lead into a discussion about people's

indifference, homeless people, or something similar.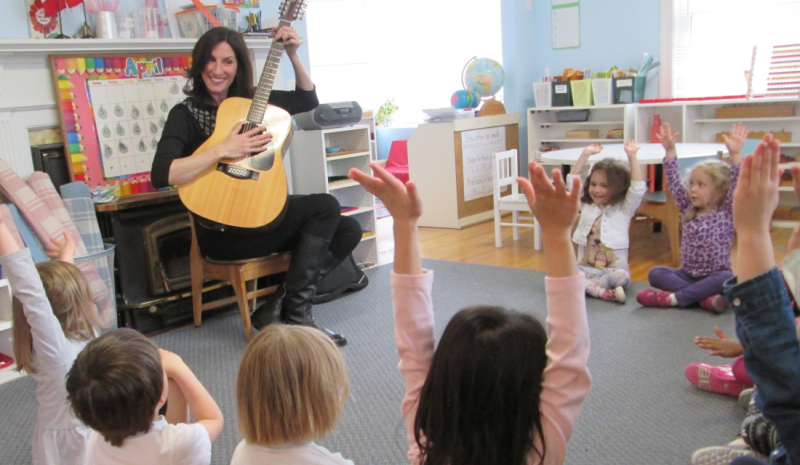 Songs can be taught in many ways:
1. The close or gap fill
This is the most familiar and popular activity, and for

that reason is probably overused. However, there are
many important things to bear in mind when using

them, and there are many different ways to use

them.
Have a point, be it vocabulary or prepositions or

whatever. Don't cloze 3 or more in a row.

For lower levels: give the first letter, miss out word

endings, give dashes for letters, or give a glossary.

Give vocabulary clues or synonyms for the missing

words.

Get students to work in pairs to predict words before

you play the tape.

Insert extra words which students then cross out as

they listen.

Change the words, as in "Careful Shouts" or

"Countless Whiskies."

Close unstressed, then stressed words in the same

song, and have students discuss why one is easier

than the other.

Close several words in a row and Ss have to guess
not only form (adj., adv., n., vb, prep.) but words,

rhythm and rhyme.
2. A-B activities
Students match beginnings and ends of lines,
such as ."Another Day in Paradise" (simple) or

"Private Investigations" & "If Only..." (more

complicated).
3. Mixed-up activities
Generally, have the lines of the song on separate

strips of paper.
Students put down strips as they hear them.

Mixed-up lines/verses.

Students try to organize in advance (use prompts).
4. Dictation-wall
Dictation-wall
Self-dictation (whole song blanked)

Part Dictation

5. Translation
Class chooses a song from their own language.

Groups translate.

Check with other groups.

Combine the best.

Then work on rhyme and rhythm.
6. Jigsaw-listening
Groups listen to different songs with the same
(Luka/Behind the Wall) or different themes (Easy

Street/Money for Nothing) and peer teach

vocabulary, compare.
7. Composing
Listen to the song.
Students add verses of their own.
Good songs for this are, "Imagine" & "Man Gave

Names To All The Animals" by Bob Dylan.

Students finish the line in each verse, then listen to

check.

In groups, students then write their own verse.
8. Writing
Put random words from the song on the board.

Students try and write the "tale of the song."

Students paraphrase the song
Cut the song in half. Students predict the other half.
9. Pronunciation
He's got the whole world... /h/ sound

Do I speak double Dutch to a real double duchess...

/d/ sound
10. Vocabulary
Miming verbs
Dictionary work

Matching
11. Listening
Give Ss word list. Ss number as they hear them.
Sound discrimination, e.g. tempted/tended
12. Posters
Arrange lyrics and pictures, or just lyrics, or translate.
Bibliography
Music and Song can be used to talk about people's

lives.

Principles for making a song 'work'.


Students have fun and are therefore motivated.
Students learn quicker than with other methods
Students remember longer than with other methods
Students use rhythm and intonation when speaking,
moving.
Using the song reinforces other things such as

discipline, group work, rewarding good behavior,

fostering learner independence

Electronic song teaching:
Songs can be presented to learners in class

without any excessive efforts or expensive musical

instruments. This can be carried out through an

electronic program like "Movie-Maker" or "power

point".
This program can present the song words with

tune, motion and sound effects and timed automatic
transition electronically in a lovely way.
Make sure that:

1.Meaning of the song can be made clear in a quick
and easy way.
2.Whether the students understand the the song or
not, is easy to gauge.
3.The meanings and the song are easy to

remember
4.The song is suitable for the students in terms of

age, speed and content.
5.The language in the song is similar to language

they will be able to use in other parts of the class

and/ or outside the class.

Factors to take into account:

1. Are the gestures you want to use the same in

English speaking countries as in the country of

countries the kids come from? If not, will you want to
use the one they know to reinforce the meaning and
avoid misunderstanding or teach them the British or

American gestures as a kind of cultural training?
2. Is the first gesture you think of (e.g. rolling arms

around each other for "roll over" in "There was one in

the bed" song) something that might be better used
with another meaning in a later song or in classroom
instructions (e.g. the rolling arms gesture could be

the best gesture for "repeat")?
3. Can the students still use the same gestures if

you speed the song up for a bit of variety?
4. Do the gestures build up to a climax, e.g. leaving
the most amusing or energetic gesture for the last

verse of the song?
5. Are the gestures fun?
6. Will some of the kids, e.g. the older ones, be

embarrassed by doing any of the gestures, e.g.

looking camp if they have to mime being a woman.
Making a song the focus of

your class
1. Listen to the song
That's it – start things off by just listening. It's

important to remember that this is supposed to be

a fun activity; don't make it too serious or boring.
2. Ask some questions about the title
Here are an example of the types of questions you

can ask:
For Queen's classic 'We are the champions':
What is a champion?'
What kinds of champions are there in the world?'

'What activities have champions?'
Such questions tend to work really well as

conversation starters, so group three or four

learners together and then get feedback from each

group on their thoughts. If you think it would help,

make this your first step, i.e., before the initial

listening.
Alternatively, prior to having listened to the song

you can teach a couple of words and give a simple

task for the first listening. My favorite strategy is to

give three or four words from the song and ask

them to listen out for the words that rhyme with

them. You could also brainstorm possible rhymes

before listening.
3. Listen to the song again, this time with lyrics
This time, you should give learners the chance to

read the lyrics to the song. At this point you might

do one or more of the following activities:
Learners can just read the lyrics while they listen. They can possibly highlight unknown words for later discussion.
You can make a lyric worksheet as a gap fill; learners fill in the gaps as they listen.
4. Focus on a particular verb tense or
aspect of grammar
How many examples can you find of the past simple in the lyrics?
Why did the writer of this song choose this verb tense?


This acts as a springboard for discussing the function of a specific tense, as well as examining its form. Furthermore, it often tends to raise awareness of grammatical flexibility and 'poetic license in the construction of song lyrics.
5. Focus on vocabulary, idioms and expressions
Start with questions like these (again, for Queen's

classic song 'We are the champions'):
What does 'I've paid my dues' mean?
What does 'my share of' mean?
What does 'I've taken my bows' mean?
Go through the meanings, illustrating with other

examples if necessary. Songs often serve as really

good contexts for phrases and idioms, but it's good

to make sure that the meaning is clear.

6. Round things off with some creativity
You might want to try finishing things off with an

activity that stimulates creative thought.