"The sufferings of this present time are not worth comparing with the glory that is to be revealed to us."
—Romans 8:18
Teacher: I hope I didn't see you looking at Maria's answers.
Student: I sure hope you didn't, either!
Use the other language selector on my home page above to go through my whole site using any native language you speak,

then use the video above to see and listen to the same teaching topic in text below.
اختاراي لغة من لغات العالم / اللغة التى تريد تصفح موقعى باستخدامها . استخدم المؤشر

الذى فى الاعلى
Next, Use the world site selector on my home page above to go to the search engine site or the social media site you like.

My YouTube Channel: Click: :( Mr. / Girgis H. H).



Primary Education
Mr. / Girgis
Introduction:
Primary education is the foremost and basic right

of every child.The role of primary education is to

ensure the development of children. This means
that all children are able to develop their social,

cognitive, cultural, emotional and physical skills

according to the best of their abilities.

Primary school teachers are responsible for teaching
approved national curriculum subjects to pupils aged
5-11, guiding them through what is arguably the

most important stage of their education.
Elementary education, also called primary education, the

first stage traditionally found in formal education,

beginning at about age 5 to 7 and ending at about
age 11 to 13. In the United Kingdom and some other

countries, the term primary is used instead of elementary.
You as a primary teacher:
If you enter this incredibly important profession, you

will be responsible for preparing lesson plans and

teaching pupils in accordance with the national

curriculum. As a primary school teacher, you won't

only be teaching one or two specific subjects –

instead, you will be required to teach different
lessons on a broad range of topics.
Effectively, it doesn't matter what age group or

academic level your pupils are: as a primary school

teacher, you will teach every area of the curriculum,

from math and English to music and physical

education.
You will be using creative, interactive and engaging

teaching methods to encourage pupils to actively

participate in classroom activities and develop

cognitive, numerical and verbal reasoning skills.
You will be responsible for preparing lesson plans,

educating pupils in a fun and engaging manner,

marking students' work and providing them with

necessary feedback, encouragement and support.
You will need to pay attention to each individual

pupil's progress and evaluate their learning abilities

by setting assignments, periodic tests and homework
projects.
From time to time, you may also get the opportunity
to take part in events and projects outside of the

classroom, such as field trips and sports days.
Teaching, however, is not all about working with

young children in the classroom. Frequently, you will

have to attend meetings with other teaching staff,

write reports, undertake in-service training and
meet with pupils' parents to discuss their children's

academic progress at parents' evenings.
Teachers also need to keep their skills fresh.

Therefore, you'll be required to keep up to date on

new teaching methods and developments in the

curriculum.
Why do you like to become a primary teacher?
You learn from teaching. One of the things you should
Like about teaching in primary schools is teaching
the range of subjects.
I've never had one subject that I

loved or excelled at more than
the others, so primary

teaching has allowed me to develop in
all the subject
areas I have to teach.

I am a hard-working, confident and conscientious and

have a keen desire to be a primary school teacher.

The main reason I want to pursue this vocation is

because I love the prospect of working with children,
being such an important part of a child's life is a real

I have been fascinated at how quickly they learn

things, gaining an insight into their perceptions and

how they see the world, the idea of playing an active

role in helping them develop, greatly appeals me.

Primary Teacher statement
Great teachers empathize with kids, respect them,
and believe that each one has something special
that can be built upon.

"- Ann Lieberman. As an aspiring teacher this quote

promotes the ambition of mine, as my ultimate goal is

to work with child and to become a primary teacher.
I very much enjoy being around children and would

love to be able to teach them valuable life lessons

during their time in primary school in addition to the

content of the national curriculum. This will help them

grow emotionally and mentally into mature young

people and it is this that I want to be a part of that

community.
Primary schools tasks:
1-to develop and promote the pupils' eagerness to

learn, their skills, interests and talents,

2-to strengthen and develop the pupils' trust in their

own ability to act,

3-to strengthen and build their social competence
(responsible behavior, team spirit, integration,

development and acceptance of rules and norms,

critical thinking),
4-to enhance their language skills (communication,

expression), to develop and impart basic knowledge,
skills, abilities, insights and attitudes that serve

5-to acquire reading, writing and arithmetic skills
(including the use of modern communication and
information technologies in a manner suitable for

children),

6-to get into contact and deal with the environment

and
7-to broadly develop artistic and technical skills as

well as physical and motor skills,

8-to gradually develop an appropriate attitude
towards learning and working (perseverance, care,

accuracy, the readiness to help others and

considerateness),
9-to guide pupils towards purposeful, independent

and focused learning (based on more play-oriented

forms of learning before school attendance).
Objectives of Primary Education
The key objective of the primary education is to

teach children to think analytically, to achieve
high living standards, to face the challenges
posed by technological development

and advancement of citizenship and basic values.

Primary education providers must provide safe
and positive environments where effective

learning can take place. Primary education aimed

to provide an opportunity to have a team
that is steady to interact.

Elementary education enables students to

make friends who facilitate acquisition
and development of communication skills as
children attend school. Another goal of

early education is to demonstrate those children
who are not academically good and who
perceive things late.

The primary education includes of smaller
categories and a lot of variety of academics.

The primary education is the phase where

students may be influenced positively or negatively.

The future of a child is totally depending on
the primary education. Primary education will

boost your kids' self-confidence and offer your

child the skills they need for the long success

in this competitive world.

The youngsters who do not receive the
basic education throughout their early years
are instructed the counting, alphabet, colors,
and shapes after their formal education started,

they are going too far behind the children who

already possessed the basic knowledge
of everything.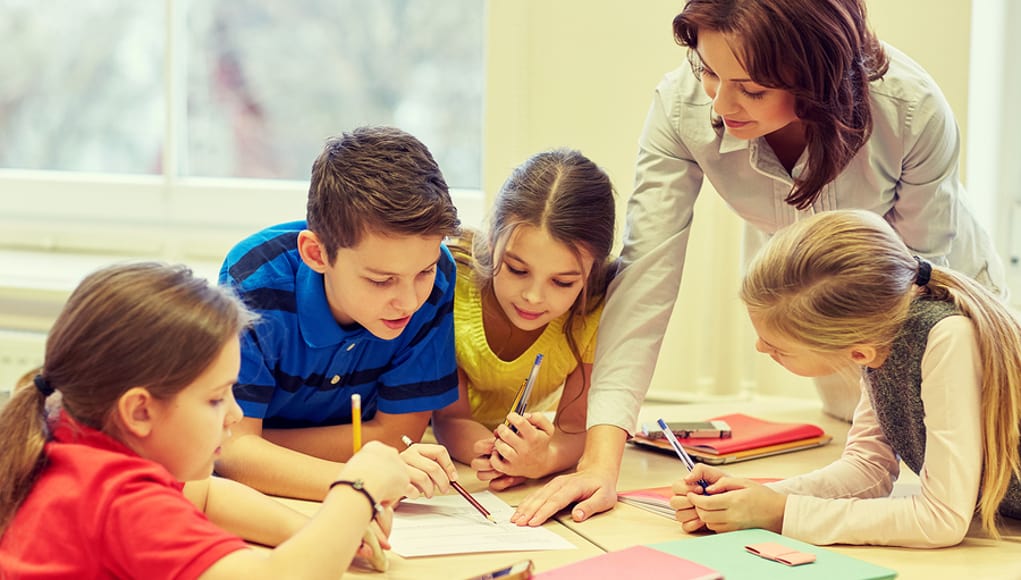 Benefits of Primary Education

in Education
1. Supports Social and Emotional Development
It is very important for young children to spend
some time with other children before starting
primary school, especially for those who are
from different cultures and backgrounds.

One cannot take too lightly the significance of

group activities. The group interaction help children
to develop a sense of respect for others, learn

the difference between right and wrong, how to
play with cooperation, the importance of
sharing, solve disputes, follow instructions,

and voice their opinions.
2. Teaches Independence and Confidence
It is a proven fact that children in their early phase
of life who attend a preschool that gives a

positive and nurturing environment more stable

than those who don't, this also improve confident

and individual young achievers. Early

education offers a safe, happy and

healthy environment where children can

obtain a sense of self and explore new things

which learns them about themselves.
3. Improves Reading and Communication Skills
The communication and reading skills of a kid

are directly associated with their primary education.
Generally, between the age of three and five,
a child's communication skills developed, that is
why the primary education is essential to
child's overall development. Young kids who

attend preschool have much better reading
and communication skills than those who don't.