But as for me, I watch in hope
for the L

ord

, I wait for God my

Humor
School is practice for future life,

practice makes perfect and

nobody's perfect, so why

practice?
Use the other language selector on my home page above to go through my whole site using any native language you speak,

then use the video above to see and listen to the same teaching topic in text below.
اختاراي لغة من لغات العالم / اللغة التى تريد تصفح موقعى باستخدامها . استخدم المؤشر

الذى فى الاعلى
Next, Use the world site selector on my home page above to go to the search engine site or the social media site you like.
My YouTube Channel: Click: :( Mr. / Girgis H. H).



Education )
is one of the:

Mr. / Girgis
Media Literacy

Education
Significance:
Media refers to all electronic or digital means and

print or artistic visuals used to transmit messages.
Literacy is the ability to encode and decode

symbols, learn a lesson on defaking and to

synthesize and analyze messages.
Media literacy is the ability to encode and decode

the symbols transmitted via media and the ability
to synthesize, analyze and produce mediated

messages.
Media education is the study of media, including

'hands on' experiences and media production.
Media literacy education is the educational field
dedicated to teaching the skills associated with

media literacy.
It is understanding the culture and deep fakes

which we live in. It is the ability to become a media

information literate.

Literacy is the ability to encode and decode symbols and
synthesize and analyze messages. But what, exactly, is

media literacy then? The National Association for Media

Literacy Education (NAMLE) defines media literacy as

the ability to access, analyze, evaluate, create, and act

using all forms of communication.

It is a broadened definition of literacy that includes

media beyond text and promotes curiosity about the
media we consume and create.
As NAMLE puts it, media literacy provides us with the

skills necessary to "both comprehend the messages we

receive and effectively utilize these tools to design and

distribute our own messages. Being literate in a media

age requires critical thinking skills that empower us as

we make decisions, whether in the classroom, the living

room, the workplace, the boardroom, or the voting booth."
In effect, media literacy is a modernized approach to

literacy—how we consume media and information

differently than, say, 15 years ago. The context has

shifted dramatically. What we read and how, plus how
we find what we read are remarkably different. Media

literacy education brings our understanding of literacy

into the 21st century.
What is Media Education?
Media education is the process through which
individuals become media literate – able to critically

understand the nature, techniques and impacts of

media messages and productions. In the words of

digital media literacy scholar Sonia Livingstone,

"the more that the media mediate everything in

society – work, education, information, civic

participation, social relationships and more – the

more vital it is that people are informed about and

critically able to judge what's useful or misleading,

how they are regulated, when media can be trusted,

and what commercial or political interests are at

stake. In short, media literacy is needed not only to

engage with the media but to engage with society
through the media.
Education for media literacy often uses an inquiry-
based pedagogic model that encourages people to
ask questions about what they watch, hear, and

read.
Media literacy education provides tools to help

people critically analyze messages, offers

opportunities for learners to broaden their

experience of media, and helps them develop

creative skills in making their own media

messages.
Critical analyses can include identifying author,

purpose and point of view, examining construction

techniques and genres, examining patterns of

media representation, and detecting propaganda

,censorship and bias in news and public affairs

programming (and the reasons for these).

Media literacy is defined as the ability to identify

unique kinds of media while understanding their

corresponding messages. According to the

National Association For Media Literacy

Education, it is the ability to access, analyze,

evaluate, create and act using all forms of

communication.
In the current age we live in, it is very easy for

anyone to create any form of media. From text

messages and advertising to memes and viral

content, media takes all shapes and forms.

This is where media literacy becomes important.
Media education acknowledges and builds on the

positive, creative and pleasurable dimensions of

popular culture, while also teaching young people

how to manage the risks and impacts of digital and

traditional media. It incorporates production of media

texts and critical thinking about media to help us

navigate through an increasingly complex media

landscape.

That landscape includes not only traditional
and digital media, but also popular culture such as

toys, fads, fashion, shopping malls and theme parks.
Because media issues are complex and often

contradictory, the educator's role isn't to teach the
right answers, but to help students ask the

right questions.
For example:
Who is the audience of a media work and why? From whose perspective is a story being told?
How do the unique elements of a specific genre affect what we see, hear or read?
How might different audiences interpret the same media work?
How do the affordances and defaults of a digital tool influence how we use it? What might be the social and political implications of that influence?
It is the ability to access, analyze, evaluate,
create and act using all forms of

communication is interdisciplinary by nature.

Media literacy represents a necessary, inevitable,

and realistic response to the complex, ever-
changing electronic environment and

communication cornucopia that surround us.
Approaches:
Media education can involve considering a media work as

a text or an artifact. Analyzing a work as a text means

focusing on its content and the ways in which its authors

direct our attention and communicate meaning, while

treating it as an artifact means thinking about its context:

who created it and why, its relation to similar works, how

different audiences might interpret it differently, and so on.
Both approaches are important and reinforce one another:

even if your interest as a teacher is mainly in analyzing

media as artifacts, students need to do some analysis of

them as texts to meaningfully discuss their broader context.
Some context around why media works are made is also

essential to understanding how they are made. In this way,
digital media literacy helps students become "expert

readers" of both traditional and digital media:
"Children can be taught about visual codes and semiotic

conventions, and they may also be taught about the

institutions that produce these texts and the wider

circuit of culture in which they become meaningful
Media education addresses both the cognitive and

affective aspects of digital media literacy – how media

make us think and how they make us feel. Whether we're

managing online conflicts or learning to recognize our
own confirmation bias, learning to identify and question

our assumptions, emotions and beliefs – and

understanding why we should do so – is an essential
part of media education as well. As Erica Rosenthal
put it, "knowledge and skills provide the raw materials,
but motivation provides the fuel
MediaSmarts' digital media literacy model is made up of

three parts: key concepts, core competencies, and

framework topics. How these relate to curriculum can be

described in terms of Tomlinson and Imbeau's "Know,

Understand, Do" framework: key concepts are what

students need to understand about digital media literacy,

the "insight, truth or 'a-ha' that students should gain";

core competencies are the skills they need to be able to
do; and framework topics are the content that they need

to know. The following sections look at each of these in

more detail.
Aims / Purposes:
Examples of broad purposes are:

- to persuade
- to entertain
- to inform
- to explain
- to profit
The purpose of being information and media literate
is to engage in a digital society; one needs to be able
to understand, inquire, create, communicate and think
critically. It is important to effectively access, organize,

analyze, evaluate, and create messages in a variety

The purpose of media literacy education is to help
individuals of all ages develop the habits of

inquiry and skills of expression that they need to

be critical thinkers, effective communicators and

active citizens in today's world.
Media literate people should be able to skillfully

create and produce media messages, both to

show understanding of the specific qualities of

each medium, as well as to create media and

participate as active citizens.

Media Literacy Education and 21st



Century Skills



Teacher Education
To prepare students to fully participate in

contemporary media culture, media literacy

should be incorporated into the formal

education, especially in K‐12 and teacher

preparation programs.

This entry discusses ways in which media

literacy education in teacher preparation

programs provides educators with a deeper

understanding of media literacy, critical media

literacy, culturally relevant curricula, and

integrated approaches that promote media

literacy in standards‐based instruction.

Media literacy education models and

pedagogical instructions narrow the gap

between digital divides, bridge diverse cultural

groups, motivate learners to make connections

across various disciplines, and offer more

equitable opportunities in multimedia

environments were introduced.


Core Principles of Media Literacy

Media Literacy Education requires active inquiry and critical thinking about the messages we receive and create.
Media Literacy Education expands the concept of literacy to include all forms of media (i.e., reading and writing).
Media Literacy Education builds and reinforces skills for learners of all ages. Like print literacy, those skills necessitate integrated, interactive, and repeated practice.
Media Literacy Education develops informed, reflective and engaged participants essential for a democratic society.
Media Literacy Education recognizes that media as a part of culture and function as agents of socialization.
Media Literacy Education affirms that people use their individual skills, beliefs and experiences to construct their own meanings from media messages.
Benefits:
Media Literacy helps kids to:
Enhance Teaching and Learning.
Media can be used in almost any discipline to

enhance learning, both in class, and also for out-
of-class assignments. Short film and television

clips, written articles, and blog postings can be

viewed to reinforce concepts and spark

So, why teach digital and media literacy in an

already jammed-packed content-filled curriculum
with limited time? Well, for starters, media

literacy is literacy. Media literacy doesn't need
to be "another thing" to teach. Instead, I see it
as another way to teach. It's not another thing

to teach, but a redefinition of something we all

know and are most likely already addressing in

the classroom. We simply need to be more

intentional in doing so.

Teaching media literacy can help combat the

current misinformation epidemic and empower

students. Being media literate empowers

students to ask questions, make sound

judgments rooted in fact and evidence and, in

the words of researcher Sam Wineburg, "derive

truth from falsehood, bias from reality, and

promote values steeped in objectivity instead of

emotion." By developing students' media literacy

skills, teachers help strengthen our citizenry and,
in effect, our American democracy.

The cross-curricular skills inherent in media

literacy prepare students how to know what to

believe in the digital age, imparting skills they

need to become smart, active consumers and

creators of information and engaged, informed

participants in civic life.

Learn to think critically.
As kids evaluate media, they decide whether the
messages make sense, why certain information
was included, what wasn't included, and what

the key ideas are. They learn to use examples
to support their opinions. Then they can make
up their own minds about the information based

on knowledge they already have.
Create to Learn
Provide opportunities for students to create

media in a variety of formats. Media creation

demystifies the creative process, equipping

students with the 21st Century skills needed to

navigate the digital landscape. By embracing a

"create-to-learn" approach in the classroom,

students can show what they know through the

digital media creation process. By adopting this

approach, teachers empower students to become
authors and can promote student advocacy and
amplify student voice.
Become a smart consumer of

products and information
Media literacy helps kids learn how to determine
whether something is credible. It also helps

them determine the "persuasive intent" of

advertising and resist the techniques
marketers use to sell products.
Recognize point of view.
Every creator has a perspective. Identifying an

author's point of view helps kids appreciate different
perspectives. It also helps put information in the

context of what they already know -- or think they

know.

Create media responsibly.

Recognizing your own point of view, saying what

you want to say how you want to say it, and

understanding that your messages have an impact

is key to effective communication.
Identify the role of media in our culture. From

celebrity gossip to magazine covers to memes,

media is telling us something, shaping our

understanding of the world, and even compelling

us to act or think in certain ways.
It teaches you how to verify
information and other views.
Media literacy teaches you how to discern the

credibility of information. Is this photo telling you

the truth? Did this person really mean what
the

article
said or were
the person's
words taken
Knowing how to determine the validity of each

information that you read online keeps you aware

that there might be other angles to a story, which

helps you accept other people's beliefs and

broadens your perspective in the process.
It encourages critical thinking.
With critical thinking, you are able to discern

whether each information that you see makes

sense, why some information hasn't be
included, and what each idea contains.
You not only get to formulate your own ideas using

the information you've acquired, but also cite these
ideas as examples to support your opinions.Media
literacy provides people with an opportunity to think
critically about the world around them.

Media literacy is used everyday (whether or not we

know it)! Media literacy engages, excites and helps
people to understand the world around them.
Media literacy has enriched my professional life in
allowing me to bring innovate teaching

opportunities to students, educators, families and

communities. Plus it's fun!




It encourages you to share sources of

media responsibly.
Having the freedom of
l
iking,
c
ommenting, and
s
haring posts online also comes at a great risk.

Knowing the impact of each information that can
be produced online also means you are

responsible for whatever information you choose
to convey with other people, and if done wrong,

false information can spread fast.
There might be a possibility that the post you're

sharing might either cover just one side of the story.
Or another post might actually offend your friends,

It informs readers how the
media affect our culture.
From the billboards to the texts and the videos

that we see around us, media tend to promote
our culture in various ways. Fairy tales and history
around the world, for example, are preserved

through books, oral tradition, and other forms of

media

Reasons to Study the Media Literacy:
Critical Thinking

One of the reasons why media literacy is important

is because it develops critical thinking skills from a
young age. Children are no exception when it

comes to media literacy, especially considering the

amount of content they may be exposed to on a

daily basis.
Civic Responsibility

Current issues in modern-day society, mainly

political, are discussed at length in the media

today. While many do not like intertwining politics

with other genres of entertainment, the topic often

gets brought up frequently.

Without properly studying media literacy in this

regard, false information and narratives can be

thrown out to thousands, and potentially, millions
of people.

It could potentially reach the point where society
would not be able to discern the line between

harmless satire and political propaganda.





The Role MEDIA





EDUCATION Plays:
Media plays a dominant role in learning process.
It provides a framework to access, analyze, evaluate
and create messages in a variety of forms - from

print to video to the Internet. Media literacy builds
an
understanding
of the role of media in society as
well as essential skills of inquiry and

self-expression necessary for citizens of a

democracy. Media education is the process through

which individuals become media literate – able to

critically understand the nature, techniques and impacts
of media messages and productions.
Many years ago there was no such training given to

the media aspirants but to understand the ethics
and guidelines many colleges have taken the

initiative and introduced media education.
Media education isn't about having the right

answers: rather, it's about asking the right questions.
Because media issues are complex and

often contradictory and controversial, the educator's

role isn't to impart knowledge, but to facilitate the

process of inquiry and dialogue.
This role of the teacher as a facilitator and co-learner in

a student-centered learning process is not only the model
for media education; it has also become an accepted new
critical pedagogy. Today, the chief challenges are to

locate and evaluate the right information for one's needs

and to synthesize what one finds into useful knowledge

or communication. Media education – with techniques of

critical thinking, creative communication and computer,

visual and aural literacy skills at its core – is a key part

of a 21st century approach to learning.
Till now only colleges were providing the media education
but now many schools have also taken the initiative and
started integrating mass communication as a subject of

teaching. It will help the young people to propagate the

new ideas and will know how to take steps for themselves.
Types of Educational Media
Motion audio-visual media, like : silent film, a movie on tv, tv and animation.
Silent audio-visual media, like : slide.
Audio semi motion, like : writing moving voice.
Moving visual media, like : a silent movie.
Silent visual media, like : mute slide, print pages, photos.
Audio media, like radio, telephon, audio tape,
How we teach media literacy in the

Classroom:
Recognize Fake News. ...

Use Multiple Sources. ...

Gauge Tone and Language. ...

Use Questioning Numbers and Figures. ...

Understand Images and the Brain. ...

Develop Multimedia Skills. ...

Recognize Bias. ...

Shape the Media Ourselves.

Track student work over the course of the year. ...

Use it to post homework. ...

Share classroom news with parents and faculty. ...

Remind students of upcoming class events.


Questions to ask
Industry
Who's in charge?
What do they want of me; why?
What else do they want?
HOW DO I KNOW?
Product

What kind of text (genre) is this?
Are genre conventions followed or broken?
How is this message constructed?
HOW DO I KNOW?
Audience
Who is this intended for?
What assumptions does the text make about the

audience?
Who am I supposed to be in relation to this text?
HOW DO I KNOW?
Values
How real is this text?
How/where do I find the meaning?
What values are presented?
What is the commercial message?
What is the ideology of this text?
What social/artistic/political messages does the text

contain?
HOW DO I KNOW?
Values
How real is this text?
How/where do I find the meaning?
What values are presented?
What is the commercial message?
What is the ideology of this text?
What social/artistic/political messages does the text

contain?
HOW DO I KNOW?
Predisposition
Do I agree with (assent to) this text's message?
Do I disagree with (resist) this text's message?
Do I argue/negotiate with the message of this text?
HOW DO I KNOW?
Skills

What skills do I need to apply to this text?
How do I deconstruct/reconstruct this text?
What new skills does this text demand of me?
HOW DO I KNOW?
Receiver

What does all this mean in the end?
HOW DO I KNOW?
What rellycounts is what we make of the text in the end.
All learning is an act of construction.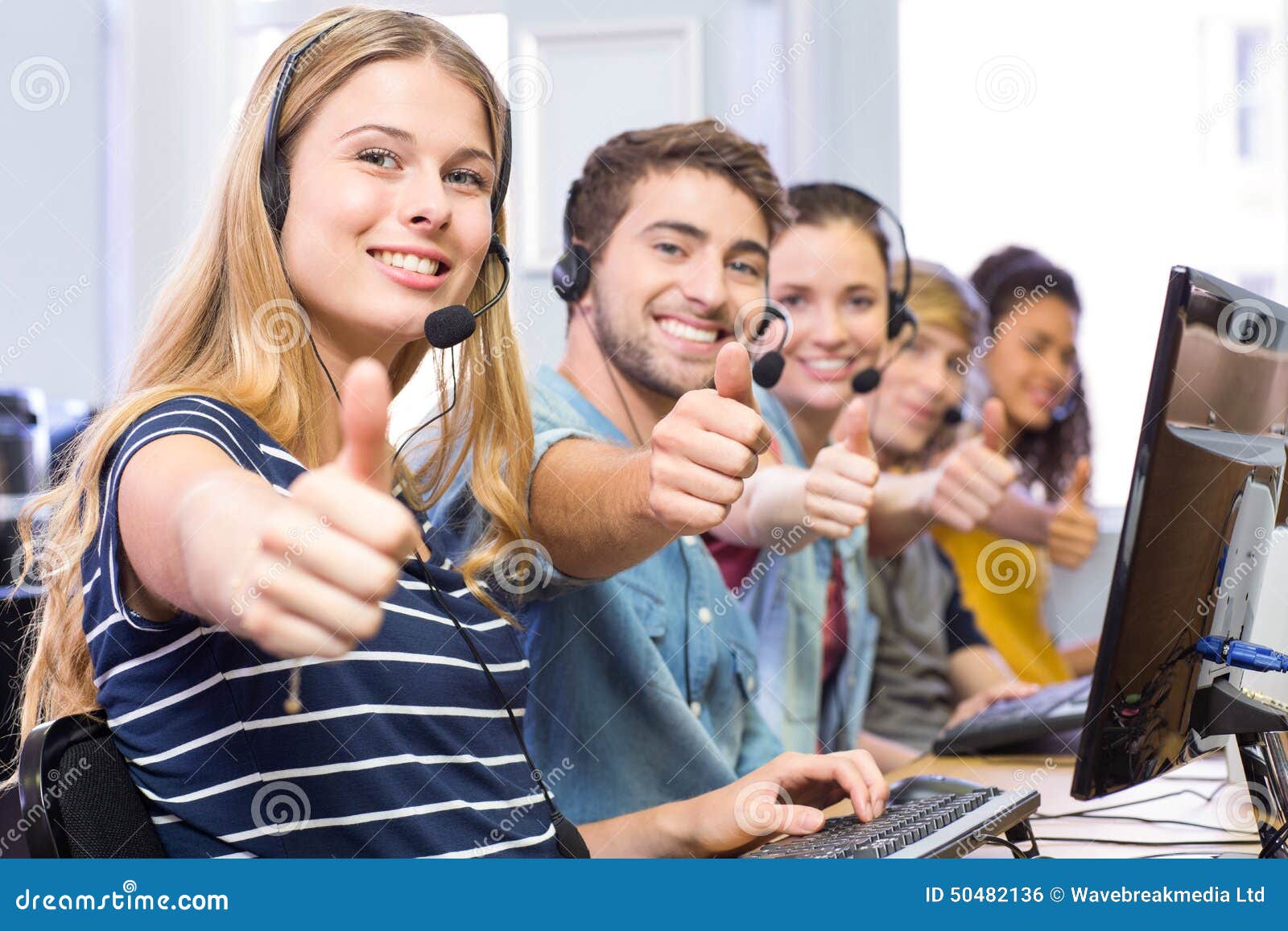 Learning Outcomes:
By the end of the course, learners
become able to do:
ß effective communication

ß problem solving
ß investigation
ß critical thinking
ß effective use of technology
ß understanding the world as a set of

related systems
ß collaboration
ß responsible citizenship



What is the future of media literacy?
The way we read, communicate, learn, understand, make

connections has completely transformed over the last two

decades. Researcher Sam Wineburg (Dyer, 2017) put it

best when he appealed to educators and school decision

makers:
"We are in a freaking revolution. We bank differently. We

date differently. We shop differently. We choose a Chinese
restaurant differently. We do our research differently. We

figure out what plumber to come to our house differently.

But school is stuck in the past. What we need to do is …

think hard about what the school curriculum really needs

to look like in an age when we come to know the world

through a screen."
Wineburg urges educators to teach media literacy to

revolutionize how we teach literacy across the curriculum.

Media literacy empowers students to engage critically with

information and amplify their voices as creators and digital

authors. Therefore, we cannot afford to ignore the

importance of teaching fundamental media literacy skills
to prepare students for the present and future.