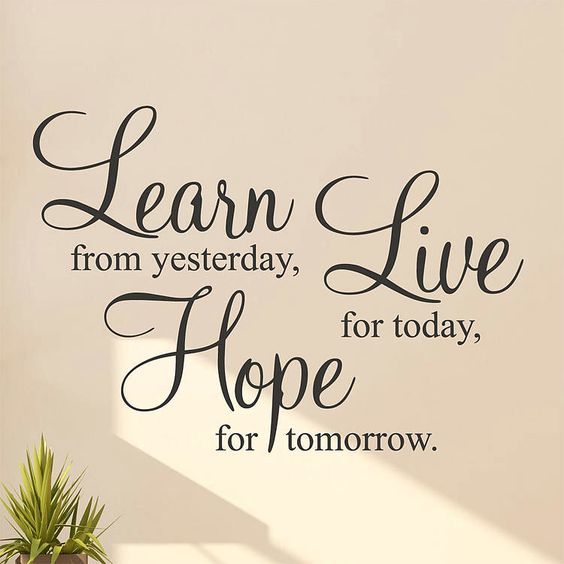 The sufferings of this present

time are not worth comparing

with the glory that is to be

Teacher: George, go to the map and find North America.

George: Here it is!

Teacher: Correct. Now, class, who discovered America?

Class: George!
Dear visitor,
Use the language selector above to go through my whole site using any native language you speak,

then you can enjoy my YouTube channel.
اختاراي لغة من لغات العالم / اللغة التى تريد تصفح موقعى باستخدامها . استخدم المؤشر

الذى فى الاعلى
I register a video presentation in my YouTube channel for each page of my site.


My Project
My Researching Study
in
( Leadership, Management,

Infleunce, Culture,

Motivation and Commitment )

is one of the:



The Researching Task

Title
Leadership, Management,, Culture,

Motivation and Commitment
Corresponding Authors:

1-Mr. / Girgis, the researcher.
2- 3 of my assistant Colleagues.
Editor
Edited by: Mr./ Girgis Hanna Haroun
Supervisor:
Senior supervisors of English in Egypt.
The site published on:
www.bchmsg.yolasite.com
My Blog address

https://mrgirgis.blogspot.com/
Subject:

Leadership, Culture,
Motivation and Commitment
Online since : 2018
Affiliation:
The Ministry of Education in Egypt.
Drawing upon findings from a funded study of an

academic leadership in Egypt (Ministry of Education)

and provided by (full) professors, this research
focuses on leadership and culture as perceived

by those on the receiving end of it.
My research is supervised by my senior and public

supervisors of education in Egypt. Research on
leadership is defined as the influence of one or
more people on the research-related behavior,

attitudes or intellectual capacity of others.

Four specific features or key-words of my professorial

research about leadership and culture are identified

and examined.

They include:

(Leadership, Management, Culture, Motivation
and Commitment )
Abstract
Change is an inevitable part of organizational life and
if you have any leadership role, you'll soon be called

upon to help lead it. But, we often fear change.

This leads to resistance.

Educational leadership is the process of enlisting and

guiding the talents and energies of teachers, students, and

parents toward achieving common educational aims.
This term is often used synonymously with school

leadership in the United States and has supplanted

educational management in the United Kingdom. Several

universities in the United States offer graduate
degrees in educational leadership.

Certain obstacles of educational leadership can be

overcome. A self-assessment technique can help examine

equity and justice that affects student diversity, especially

with selection of candidates.
So, managing and leading change is a challenging role.

It will take you outside of your comfort zone and beyond

your existing management and supervision tool-set.
But change is predictable.
You can anticipate how people will respond, and what
you need to do to engage them positively.

You can plan, prepare, and handle the resistance
that will certainly come. To do that, you need

practical tools and models.

When it comes to the success of students and positive

outcomes for whole families and communities, educational

leadership can play a critical role.

Communities and whole societies are changing at a rapid

pace, creating a tremendous need for practical-minded

leaders who can innovate new ways of learning and meet the

needs of diverse communities. Whether in traditional

school settings, nonprofit organizations, or large

corporations, thoughtful and skillful educational

professionals in leadership roles can make all the

difference.

Educational leadership plays an important role in

developing the right environment and reputation for

schools. A successful school leader will be able to create

an academically effective atmosphere in which students

learn by being both challenged and nurtured.
Developing leadership skills is highly important for an

educator's career growth. If you're thinking of moving

from a teaching role to a school leadership position, identify

and develop the skills required for the desired position.

This thesis has been written on commission by me
Girgis Hanna Haroun, a supervisor of English at high
schools and colleges in Egypt.

Several preliminary interviews made us very interested

at the situations at schools and helped us to formulate

our research question:

"How do organizational leadership, and communication

affect culture,motivation, commitment, productivity and
efficiency of schools and educational organization?
Moreover, it made our research have two purposes,

one of academic character, and one of practical character.
The academic purpose is in investigating relationship
between organizational structure, leadership, and

communication and organizational performance,
i.e. efficiency and productivity.

The practical purpose is in giving analysis-based
recommendations about possible ways to increase
productivity and efficiency tour educational organizations.
The findings of our research revealed that leadership,
culture motivation and communication affect efficiency

and productivity. leadership affects the whole personnel
and the way they strive for achieving their goal;

An organizational culture is defined by how people
inside the organization interact with each other.
Culture is learned behavior — it's not a by-product

of operations.

It's not an overlay. We create our organizational culture
by the actions we take; not the other way around.
Communication skills are essential no matter what job
you work in or your level of seniority. When there is

a breakdown in communications, often efficiency,
morale and objectives can all suffer.
Research Content
1-Introduction
1- Research Vision, Mission and Objectives

The vision is (Developing our Education system)..
The mission is Doing researching theses
The Objectives are:Solving problems that arise
from the diverse cultures and their conflicts inside
the education organizations.

2-A problem needs a solution
We faced a problem that needs a an urgent solution.
The problem is: We, the researching group, noticed

that the learning outcomes of high schools and
colleges are low.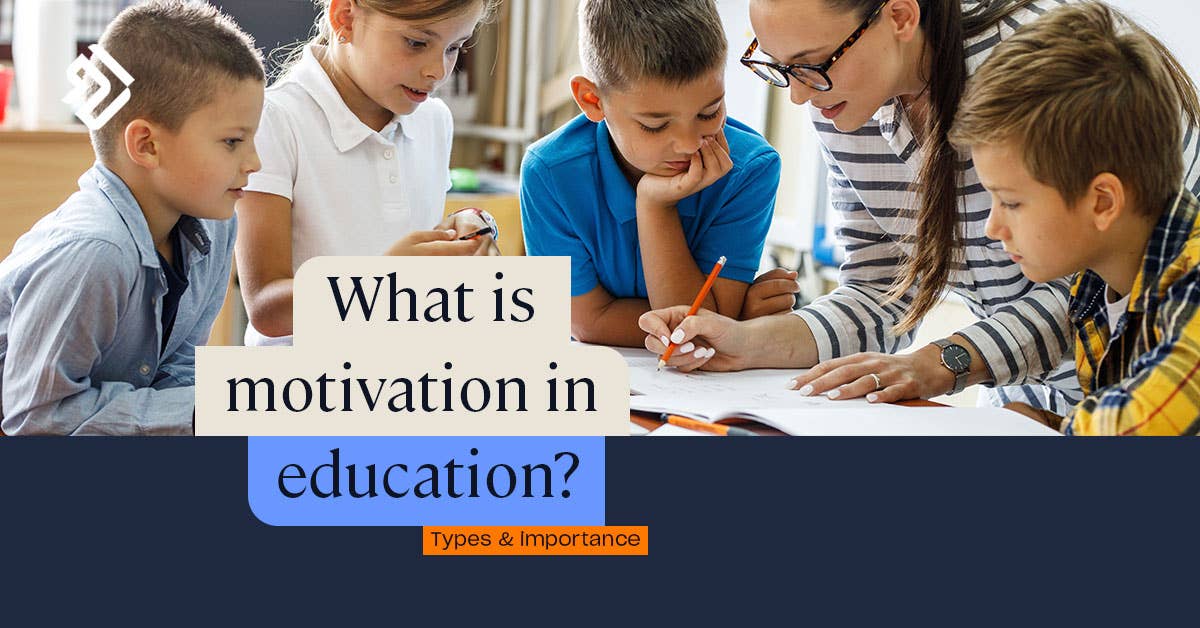 3-Reasons for the research:

The reason for doing such research is that I and my
colleagues noticed that some organizations did not
work as efficiently as they could, and senior managers
have encountered various problems. Complaints
were several. People worked in terms of only
firm accountability and punishment.
There was no vision, no mission, no objectives,

no team work, no love or respect and no good

performance. We have been asked to estimate

the situation, analyze it, and come up with solutions
which could increase efficiency and productivity;
in other words, increase organizational performance.

After preliminary interviews with the senior managers

and teachers at schools, we have identified our are
as of the interest: organizational structure, leadership,

and communication.
The teachers worked individually without any

collaboration with their managers or school leaders.
Teachers did't like change. They used traditional
method of teaching like the GTM method. Learners
were just listeners or stores waiting for being filled

with some information that were taught by heart.
Learners knew nothing about any critical thinking
like practice, analysis, synthesis, evaluation,
imagination, creation or innovation. They didn't
use technology in learning.

There were no meeting areas between the organization
managers and the people who working with them.

The organizations had managers of instructions and
orders not leaders that could lead the education
process forward through the leading skills that the
leader should practice and apply.
4- The researching questions:

How do organizational leadership, and communication
affect productivity and efficiency of schools and

educational organization?
How we make education organizations perform well

and learning outcomes high?
5-The problem solutions
Employers and employees must learn academically

and practice actually the roles played by leadership,

organizational culture, motivation and commitment.
6-Objectives:
Organizing Employees
Employees tend to be diverse groups of individuals

with differing agendas. Some might simply be
interested in earning a paycheck, while others strive
for promotions are expanded responsibilities.

Although individuals are, by nature, unique,
an effective leader will pursue the objective of
bringing them together for the sake of a common

goal, at least during the time they spend at work.

This organizing will depend on fostering cooperation
instead of competition and communicating that the
larger agenda is more important than the goals of

any individual group member.
2-Materials and Methods
In order to find out the answer to the research question
and to fulfill both purposes of the research, we have

conducted a qualitative research. We used types of

qualitative research methods like an in-depth interview,
focus groups, ethnographic research, content analysis

and case study research that are usually used.
This has been done by interviewing twenty schools
managers and 20 educational leaders or administers
beside 50 teachers and senior teachers working at

schools and education zones and supervision.
We have tried to talk to representatives of different
layers of the organizations to make our research
more diverse and complete.

These semi-structured interviews resulted in qualitative

data, which had been processed and analyzed using

coding technique.

My critical thinking workshops lead my participants to be
more rational and disciplined thinkers. It reduces their
bias which will provide a greater understanding of their

environment. My workshops provide my participants the
skills to observe collect data, find a proof, propose

solutions.

They analyze, evaluate, identify, and distinguish between
relevant and irrelevant information which will provide an
incredible boost in performance.
Our research used 2 methods:
One of academic character, and one of practical character.

1-The academic purpose is in investigating relationship

between organizational structure, leadership, and

communication and organizational performance,

i.e. efficiency and productivity.

2-The practical purpose is in giving analysis-based
recommendations about possible ways to increase
productivity and efficiency to our educational

organizations.
3-We used interviews, lectures, debates, experiencing,
observations, analysis, synthesis, assessment,
feedback and evaluation.
4-We held workshops, modeling, training units

authentic field practice in actual fields and we

assessed, followed and evaluated what we
recommended academically before. It took 3

months to conduct our experiences that we

acquired from our professors in East Anglia
University, England.
3- Main Findings / Results
Leadership, Management,
Infleunce, Culture,

Motivation and Commitment

Findings and results:
The results section is where I reported the findings
of my study based upon the methodologies
I applied to gather information. I used case studies,

interviews and gathered data at the organizations

of schools, associations and zones of education,
hospitals and factories.
However, the act of articulating the results helps you,

my reader to understand the problem from within,
to break it into pieces, and to view the research
problem from various perspectives.
The page length of this section is set by the amount
and types of data to be reported. Using non-textual
elements appropriately, such as figures and tables,
to present findings more effectively in my research
We wrote a report that included our data, solutions
and recommendations we presented to answer the
research question using the data we collected and
the figures and tables below .Our teachers, senior
teachers, schools managers and education

organizations leaders learnt the following key
findings and secondary findings we presented.
I will Present a result and then explain it, before
presenting the next result then explaining it,
and so on, then end with an overall synopsis.

This is the preferred approach as I have multiple
results of equal significance. It is more common
in longer papers because it helps the reader to

better understand each finding.
I reached to the

To highlight the importance of my study and how it

may be able to contribute to and/or help fill existing

gaps in the field of leadership, I say that the secret

of success for any organization lies in its perfect
leadership which uses team work, communication

and problem solving in managing his organization.
What is leadership?
Educational leadership is built on the premise of

constructing and applying knowledge in ways that make

a positive difference. Through collaboration and

communication, professionals in educational leadership

work with diverse communities and build partnerships to

promote positive outcomes by setting and meeting

transformative goals.

While many educational leadership professionals have

advanced degrees and can work in academic settings,

they are practitioners who work in applied positions.
By connecting theory to real-world projects and contexts,

educational leaders take a comprehensive, evidence-
based, relational approach to problem-solving.
Mastering lean leadership and lean culture is essential
to your success as a manager and your company's

success. Lean is eliminating waste and the disciplined
method of optimizing value to customers. It is creating

a culture that brings out the best in all employees.
If you do this... you will succeed as a leader in your
organization! Great teams have great coaches.

Great athletes have great coaches. And, we all

become great in our field with the help of a

dedicated and compassionate coach.

This research is focused on coaching current leaders
or managers within an organization to improve
performance, develop new habits, and contribute
to a culture of continuous improvement.

Every great athlete has a coach.

Every great musician has a coach.
This research will help you to become a successful
coach who can help others achieve their own
version of greatness. .
"Leadership is an art"
. Leadership is the capacity to
translate vision into reality. It is the capacity and will
to rally men and women to a common purpose.
Leadership is not a skill although it employs skills.

It is a way of living that suffuses everything we
The true measure of leadership is influence,
no more , no less. A leader is a person who

has the ability to get others do what they don´t

want to do, and like it. Leadership is establishing
a direction, developing a vision and creating a
strategy to implement it. Decisions must come
from bottom to top, not hierarchical from top to bottom.
The leader is the man who knows the road, who

can keep ahead and who can pull others / his

followers after him. A leader is a servant first and

that simple fact is the key to his greatness.

Style of leadership" is at times used to describe a
specific set of actions used by a leader.
The term "Models of leadership" means the general
approach on how leadership is viewed.

Also, it is used to describe a certain set of practices

or even a mixed list of practices, personality traits
and contextual factor.
Also, it is used to describe a certain set of practices

or even a mixed list of practices, personality traits

and contextual factor.
What Do Leaders Do?
The primary difference between management and
leadership is that leaders don't necessarily hold or

occupy a management position. Simply put, a leader
doesn't have to be an authority figure in the

organization; a leader can be anyone.

Unlike managers, leaders are followed because of

their personality, behavior, and beliefs.

A leader personally invests in tasks and projects

and demonstrates a high level of passion for work.

Leaders take a great deal of interest in the success
of their followers, enabling them to reach their goals
to satisfaction—these are not necessarily

organizational goals. There isn't always tangible or
formal power that a leader possesses over his followers.
Temporary power is awarded to a leader and can be

conditional based on the ability of the leader to
continually inspire and motivate their followers.
Leadership & Performance
Great leaders know that being committed to the
success of an organization means being

committed to their own personal development.
The values and beliefs of a leader are instrumental
in determining the culture of an organization, and

the culture of an organization is instrumental in

driving its performance. Thus, the leader's personality
(values and beliefs) has a significant influence on

the performance of an organization, or any group of
individuals that share a common identity.
Finding result 3:

Culture and leadership are two sides of the same coin.

When organizations start or when groups start there is

always a leader who has a preferred way of doing things,

and those preferences by definition are going to be
imposed on the group members. If you don't like the
way I run this group, I'll replace you.
The leader's values and preferences are the first ways
that a group or organization does things and if that

works it becomes eventually the culture of that group.
So in a very real sense, founders and leaders create

Personal Qualities of a leader:
Personal qualities such as strong ethics, honesty,

confidence, creativity, enthusiasm and personality
are also important qualities that help make an

effective leader who inspires confidence in and
draws good performance out of others.
The most important question to ask about corporate

culture is whether workers think they're in a job —

or on a mission.
A visionary leader is on a mission, and inspires his

or her employees to feel that way, too.
There are numerous educational leadership roles

available in the United States. They include principals,

vice-principals, heads of schools, educational

administrators, superintendents, etc.

Teachers likely develop several leadership skills already.

If you have gained experience as an educator, you can

further expand these qualities to help yourself prepare to

become a school leader.

Educational leadership skills
Professionals who are trained in educational leadership

are equipped with many of the top skills that employers
are looking for in the modern workplace. Some of the most

important educational leadership skills, which correlate with

some of the most-wanted skills among recruiters, schools,

and companies, are analytical thinking, collaboration,
and leadership.
Analytical Thinking
The World Economic Forum named "analytical thinking and

innovation" as the number one skill for 2025 in "The Future of

Jobs Report 2020." As more and more data becomes available
in every sector, from education to the corporate world,

leaders with strong analytical thinking skills are more

necessary than ever when it comes to asking the right

questions of the data set before them.

Collaboration

Educational leaders often spend a great deal of time

speaking to others—whether those they are serving, those

who work within their organizations, or community partners.
By collaborating with diverse audiences and stakeholders

about organizational research, practices, and theories,

educational leaders can make collaborative strategic plans

that lead to positive outcomes.






Educational leadership jobs
Careers in educational leadership range from small schools to

huge corporations. Educational leadership often refers

to administrative positions in schools, school districts,

and universities. Many educational leadership

professionals work as principals or assistant principals,
instructional coordinators, and academic deans.

These individuals help to meet the needs of students,

families, and teachers so that each person has the

opportunity to reach their goals and experience
positive outcomes.

But, as we've discussed, school settings are not the

only place where educational leadership is important.

Educational leadership is also put into practice in the

corporate setting, such as in the case of human

resources directors, chief learning officers, and trainers.
In the nonprofit sector, educational leadership

professionals work as program directors, executive

directors, and community organizers. Educational

leadership professionals who are interested in policy

may work as education policy analysts for school

systems, in think tanks, or for lobbying organizations.





Prepare yourself for a role in



educational leadership:
1. Strengthen Communication Skills
Learn to communicate your thoughts clearly and

consistently, whether in writing or in speech.

An educational leadership role requires these skills,
as they have a direct impact on the school's performance

and reputation. Take time to review your communication

strategy, and maintain professionalism and integrity
through all your communication methods.

2. Inspire Inclusivity and Collaboration
As a leader, you are expected to lead a team of diverse

staff to educate a body of diverse students. It is important
to learn different leadership styles in education and

treat colleagues equally in order to motivate them to

succeed. Create an environment of inclusivity in which the

staff and students can rely on you for any kind of problem-
solving. It's important to have a positive relationship with

all stakeholders in the school community and to create a

positive, engaging school environment.
3. Play an Active Role in Planning and



Program Implementation
Have an important role in educational leadership by

planning programs, and development for your school.
Be part of the Individualized Education Program (IEP),

which assists students with disabilities. Collaborate with

colleagues, students, and parents to make sure that
you're helping all students with their learning and progress.
4. Engage the Local Community
A school administrator needs to make a good impression

on the local community through their leadership skills.

Promote community involvement by hosting open houses.

Create strong relationships with other organizations and

businesses. You may also have to reach out to certain

individuals and organizations in relation to school goals,

so make sure that you establish a good rapport with them.

Such efforts will make you an advocate for your school and
will enable you to work towards additional programs, more

funding, and better safety.
5. Be up-to-Date With Current Trends


in Education
Techniques, strategies, and leadership styles in education

are constantly changing. It is important to stay on top of

the trends and incorporate those ideas into your teaching

methods. Communicate these trends to your staff and

assist them with adopting new ideas and technology.

This will improve your school's teaching methods and

help determine the best way to help students learn.
Leadership and influence:
1. Communication
As a leader, you need to be able to clearly explain to

your employees everything from organizational goals
to specific tasks. Leaders must master all forms of
communication including one-on-one, departmental,

and full-staff conversations, as well as communication
via the phone, email, and social media.
The majority of jobs require employees to have good

communication skills, so that they can express

themselves in a positive and clear manner, both

when speaking to people and in writing. Communication
is one of the main ingredients for corporate success,
but the problem is that the phrase 'good

communication skills' is a term so overused that
it is difficult to pinpoint what it actually means.
Demonstrating strong communication skills is

about being able to convey information to others
in a simple and unambiguous way. It involves the
distribution of messages clearly and concisely,

in a way that connects with the audience.
Good communication is about understanding
instructions, acquiring new skills, making requests,

asking questions and relaying information with ease.

Good communication skills are perhaps the most basic
skills that you can possess as an employee, yet they
remain one of the most sought after by employers.
4- Results / Secondary
Findings
Leadership
Leadership is a competency employers look for in
candidates who are applying for jobs that require
them to lead, motivate and/or develop other people,

usually team leader and management positions
(or trainee positions that lead to management

positions).
6-Limitations
"The empirical results reported herein should be


considered in the light of some limitations."
1-Time constraints
Just as researchers have deadlines to turn in their

class papers, academic researchers also must

meet the deadline for submitting a research

manuscript to a journal. Therefore, the time

available to study a research problem and to

measure change over time is constrained by

the deadline of my "assignment."
I should have Made sure I choose a research

problem that I will be able to complete well before
the assignment's deadline. If time constraints

negatively impacted my study in any way,

acknowledge this impact by mentioning a need

for a future study (e.g., a longitudinal study)

to answer this research problem.
2-Conflicts arising from cultural bias and


other personal issues
Researchers might be biased views due to their
cultural backgrounds or perspectives of certain
phenomena, and this can affect a study's legitimacy.

Also, it is possible that researchers will have

biases toward data and results that only support

their hypotheses or arguments.
In order to avoid these problems, the author(s) of
a study should examine whether the way the

problem was stated and the data-gathering process
were carried out appropriately. I found a difficulty,
but I did it .
7-Conclusion
In conclusion, to review my topic, I can I provide a brief
conclusion that ties each of the findings together and
provides a narrative bridge to the discussion section of
the your paper.
My conclusion is intended to help the
reader understand my why my research should matter
to them after they have finished reading the paper.

We reached to the objectives we set before and the

vision we dreamed of through implementing our mission,
goals and objectives. Through conclusion, I give my

recommendations.

We can see that all people at any organization should
know and practise their work according to the

organization principles, values, vision, mission, goals

and objectives. All people became loyal to their
organization in terms of communication, responsibility,
tolerance, understanding, good relation, teamwork,
love, respect, the ideal atmosphere that paved the

way to creation and innovation.
It is clear that the leaders worked in terms of

communication, sharing, mercy, rewards, listening

to complaints and speaking, justice, responsibility,
equality, solving problems, Democracy, commercial

awareness and technical skills.

8-Acknowledgements
I would like to express my very great appreciation to
those people who helped me during my work on this
thesis. They gave advice and assistance in keeping

my progress on schedule.
I would like to express my very great appreciation to

Dr Rod in East Anglia University for his valuable and
constructive suggestions during the planning and

development of this research work. His willingness
to give his time so generously has been very much

appreciated.
8-Acknowledgements
I would like to express my very great appreciation to
those people who helped me during my work on
this thesis. They gave advice and assistance in
keeping my progress on schedule.
I would like to express my very great appreciation to
Dr Rod in East Anglia University for his valuable and
constructive suggestions during the planning and

development of this research work. His willingness

to give his time so generously has been very

much appreciated.
I thank:
(The Main supervisor,The Second supervisor,The Other
academic staff in my department,The support staff,

Administrative staff, The referees, funding bodies, the

supervisor, Any students who undertook side projects with

me, friends and colleagues) .
I would like to offer my special thanks to the students
who undertook side projects with me.
I want to thank my people in charge of the education
system in my country for Funding and inviting me to

work on this project.
I would like to thank the schools, companies,

associations and other educational associations
for their assistance with the collection of my data :
personnel of schools( Affiliated Institutions ) for

their direct technical help, time statistics/data and effort.
Special thanks to my colleagues, for their help

and support.
I wish to acknowledge the help provided by my public
supervisor for his help, guidance, and advice in times

when I needed it most.
I am particularly grateful for the assistance given by my

professors in East Anglia University for their general

supervision and general administrative support
My special thanks are extended to the staff of my team
for their writing assistance, technical editing, language
editing, and proof-reading."
Finally, I wish to thank my parents for their support and

encouragement throughout my study.
9-References
1-Some texts from publications of my professors in

East Anglia University, Norwich, Norfolk, England, UK.
2-Some quotations from online sites.
3-Some recommendations, guide and advice from my
colleagues who worked with me collaboratively ad

shared in collecting data, analyzed them and
synthesized them .