"The sufferings of this present time are not worth comparing with the glory that is to be revealed to us."
—Romans 8:18
Teacher: I hope I didn't see you looking at Maria's answers.
Student: I sure hope you didn't, either!
Use the other language selector on my home page above to go through my whole site using any native language you speak,
then use the video above to see and listen to the same teaching topic in text below.
اختاراي لغة من لغات العالم / اللغة التى تريد تصفح موقعى باستخدامها . استخدم المؤشر

الذى فى الاعلى
Next, Use the world site selector on my home page above to go to the search engine site or the social media site you like.
A brief Summary for the




research proposal:
A Research

Cultural Understanding

(Intercultural communication)
or
(Cross-cultural
understanding)
is one of the:

=
Title
Cross-cultural
understanding

or

Intercultural communication
Corresponding Authors:

1-Mr. / Girgis Haroun, the senior researcher.
2- 4 of my assistant Colleagues.
Editor
Edited by: Mr./ Girgis Hanna Haroun
Supervisor:
Senior supervisors of English in Egypt.
The site published on:
www.bchmsg.yolasite.com

Subject:
Intercultural Communication
Online since : April, 2023
Affiliation:
The Ministry of Education in Egypt.
Table of Contents
The Research Structure Plan
Chapter : 1 : The Research Abstract.
Chapter : 2 : The Research Introduction.
Chapter : 3 : The Research Methods and Tools.
Chapter : 4 : The Research Results.
Chapter : 5 : The Research Outcomes and impact.
Chapter : 6 : The Research Discussion.
Chapter 7 : The Research Conclusion.
Chapter : 8 : The Research Limitations.
Chapter : 9 : The Research Acknowledgement.
Chapter : 10 : The Research References.

By : Mr. / Girgis Hanna Haroun Abdoh.
Abstract
Intercultural communication

Cross-cultural
understanding
This thesis has been written on commission by me, Girgis

Hanna Haroun, a supervisor of English at high schools and

colleges in Egypt. Several preliminary interviews made
us very interested at the situations at schools and helped
us to formulate our research question: "How does

communication affect the productivity of schools,
organizations, societies,communities all over the world?"
Moreover, it made our research have two purposes, one of

academic character, and one of practical character.

The academic purpose is in investigating relationship
between communication, culture and language,
i.e. efficiency and productivity. The practical purpose
is in giving analysis-based recommendations about

possible ways to increase productivity

and efficiency to our educational organizations.
The findings of our research revealed that words,
grammatical study, diverse cultures and texts have roles.

Communication is a dynamic interactive process that

involves the effective transmission of facts, ideas, thoughts,
feelings, cultures and values.
Intercultural communication skills are those required to
communicate, or share information, with people from

other cultures and social groups.Communication is

instrumental or directly satisfies certain needs like

physical, emotional, social, psychological.
1-To inform. 2-To entertain. 3-To regulate.

4-To instruct.

5-To influence. 6-To motivate. 7-To persuade.

8-To inquire.
Types of Communication include oral and written

communication, verbal and Non-verbal communication.

Communication steps include;
1-Ideation:
2-Encoding
3-Transmission:
4-Decoding
5-Feedback.
Intercultural communication
or
Cross-cultural
understanding
1-Introduction
Cross-cultural understanding
means learning to value other cultures and
respect their views. This comes when people
move from thinking that "different" means
"wrong," to thinking that there might be
another way, to being tolerant and accepting.
Learning how to make new discoveries that will contribute

to a better understanding of how natural language is used

and processed in real-life situations. Whenever we use
language – whether it's written, spoken or signed – we're

communicating. How does this work, and how and why

does miscommunication occur? How does language fit

together and how do we learn to understand each other?
This study provides a research devoted to the
interdisciplinary study of language and communication.

The investigation of language and its communication
functions is treated as a concern shared in common

by those working in applied linguistics, child development,
cultural studies, discourse analysis, intellectual history,
legal studies, language evolution, linguistic anthropology,
linguistics, philosophy, the politics of language, pragmatics,

psychology, rhetoric and semiotics.
Language allows people to communicate with

great precision. The Language and Communication

group studies how people use language in specific

discourse contexts, to share information with others,
and to persuade or otherwise affect them.
Our overall goal is to understand how language is
actually used, when it is used effectively, and why.
For instance, how do particular text characteristics
interact with a reader's cognitive architecture such
that information is conveyed in a coherent,

comprehensible way? How does language

interact with people's emotional and motivational

architecture so that it effectively moves or persuades
them?
1-The Research Vision, Mission and

Objectives

The vision is (Communication between learners,
individuals, societies, nations and countries all over
the world).
The mission is Doing research theses
The Objectives are:Solving problems that arise from the

diverse cultures and their conflicts inside the education

organizations and among nations.

2-A problem needs a solution
The differences and disputes between individuals,
societies and communities come out of the differences
in communication that result from the differences in
languages and cultures.
Problems
The problems in intercultural communication usually
come from problems in message transmission.

In communication between people of the same

culture, the person who receives the message

interprets it based on values, beliefs, and

expectations for behavior similar to those of the
person who sent the message.

When this happens, the way the message is
interpreted by the receiver is likely to be fairly

similar to what the speaker intended. However,
when the receiver of the message is a person

from a different culture, the receiver uses
information from his or her culture to interpret
the message. The message that the receiver
interprets may be very different from what the
speaker intended.
We faced a problem that needs a an urgent solution.

The problem is: We, the researching group, noticed

that the learning outcomes of high schools and

colleges are low. Learners didn't practice Languages
as means of communication. They used languages
as subjects to be memorized to answer its exercises

only through written tests.People differ because of the
difference in cultures, words, sentences, languages
and cultures.

3-Reasons for the research:

The reason for doing such research is that I and
my colleagues noticed that some organizations and
schools did not work as efficiently as they could, and
senior managers have encountered various problems.

There is no proper communication. Complaints were
numerous.

People worked in terms of only firm accountability

and punishment. People differ because of the

difference in cultures, words, sentences, language
s and cultures. There was no communication between
the wars fighting countries.

There was no vision, no mission, no objectives, no

team work, no love or respect and no good performance.

We have been asked to estimate the situation, analyze it,

and come up with solutions which could increase

efficiency and productivity;
in other words, increase organizational performance.

After preliminary interviews with the senior managers

and teachers at schools, we have identified our areas

of the interest: ( Practice creats communication,

Communication and culture, Communication and

language).
4- The researching questions:
How dodo language, culture and grammar affect
communication among learners and people?

How we make education organizations perform well

and learning outcomes high through using language

as a means of communication in life? How do people

and nations overcome the differences in languages,

ideas, thoughts, cultures ?
5-The problem solutions
Cultured diverse employers and employees must l
earn academically and practice actually the roles
played by leadership, organizational culture,

motivation and commitment.
6-Objectives:

This study enables you to:
1-Use the words, grammar constructions and texts
in communication 2-know that Language has
influence on actions and exchanges of information.
3-deepen your knowledge of everything from how
language interacts with culture and media to how
language changes over time and how language
enhances cognitive abilities.

Why Intercultural

communication?
The world today is characterized by an ever growing
number of contacts resulting in communication
between people with different linguistic and
cultural backgrounds.

This communication takes place because of contacts
within the areas of business, military cooperation,
science, education, mass-media, entertainment,

tourism but also because of immigration brought
about by labor shortage or political conflicts.
Fast travel, international media, and the Internet
have made it easy for us to communicate with

people all over the world. The process of economic
globalization means that we cannot function in
isolation but must interact with the rest of the
world for survival.

The global nature of many widely diverse modern

problems and issues such as the environment,

governance of the Internet, poverty and international
terrorism call for cooperation between nations.

Intercultural communication is no longer an option,
but a necessity.
Identity
Ethnic and cultural identity
Cultural identities and ethnicity are becoming more
relational and contextual, as well as constantly evolving.
They are complex, ambiguous and multifaceted.
Individuals undergo self- and cultural identity
transformation in order to achieve understanding,
harmony and balance within themselves and their

environment, and in their connection with others.
Cultures also change in this process, because social,
political, economic and historical influences affect
cultural and intercultural interactions.

Cultural groups reflect, re-create, unify, and maintain
their ethnic and cultural identities.
Cultural identities are negotiated, co-created, and

reinforced in communication with others.

They reflect our unique, personal life histories and

experiences. They may also be seen as
manifestations of social reality.
Racial identity
Race has been defined as a group of persons related
by common descent or heredity. It is a classification
of modern humans based on an arbitrary selection

of physical characteristics as skin color, facial form,
or eye shape. Race is a social construction of human
difference that is used to classify human beings into
separate value-based categories.
Ethnic identity
Ethnic refers to a group of people sharing a common

and distinctive culture, religion, language, etc.

Furthermore, it has been explained as the attribute of

membership in a group set off by racial, territorial,

economic, religious, cultural, aesthetic, or linguistic
uniqueness.

Ethnicity has been seen as a cultural marker that indicates

shared traditions, heritage, and ancestral origins; ethnicity is

defined psychologically and historically. On the other hand
ethnic identity may be explained as an emotional bond that
people share that originates from their past and that gives
them an emotional force to claim their historical origins.
Cultural identity
It is commonly understood that culture and cultural
identity are umbrella terms that subsume racial and

ethnic identity. Culture has been defined as learned

and shared values, beliefs, thinking patterns and
behavior common to a particular group of people.
Culture forges a group's identity and assists in its survival.
Institutions, language, social structures and various

practices shared by a group of individuals are also part
of culture.

In addition, the individuals are connected by an ancestral

heritage, often linked to a particular geographical location.

Individuals have a sense of belonging to a particular culture or ethnic group.
2-Materials and Methods
In order to find out the answer to the research question
and to fulfill both purposes of the research, we have
conducted a qualitative research.We used types of
qualitative research methods like an in-depth interview,
focus groups, ethnographic research, content analysis
and case study research that are usually used.

This has been done by interviewing twenty schools

managers and 20 educational leaders or administers
beside 50 teachers and senior teachers working at

schools and education zones and supervision.

These semi-structured interviews resulted in

qualitative data, which had been processed and
analyzed using coding technique.
Our research used 2 methods:
One of academic character, and one of

practical character.

1-The academic purpose is in investigating

relationship between organizational structure,
leadership, and communication and organizational
performance, i.e. efficiency and productivity.

2-The practical purpose is in giving analysis-based
recommendations about possible ways to increase
productivity and efficiency to our educational
organizations.
3-We used interviews, lectures, debates, experiencing,
observations, analysis, synthesis, assessment,
feedback and evaluation.
4-We held workshops, modeling, training units

authentic field practice in actual fields and we
assessed, followed and evaluated what we

recommended academically before.
It took 3 months to conduct our experiences that
we acquired from our professors in East Anglia

University, England.
Outcomes and impact –

My PhD research mustn't be put on a library shelf to be stored like the ones that couldn't be benefited from. My PhD a practical and relevant research. It is a message of progress, development, promotion and the only solution for the problems that people in charge of education , planners, administrators, teachers, learners, course content authors and people of assessment all over the world.

1-My research is Significant :
My proposed research will be academically significant. To do this properly, I acknowledge relevant existing scholarship and I explain how my research will relate to it. I am able to show how my PhD will contribute to its field and – ideally – indicate some of the gaps in knowledge it will aim to fill.
2-My research is feasible / doable:
1-Each education association must know that the education

policy is based on using critical thinking skills not just attainment or learning by heart.
2- Many training units, workshops, conferences and webinars must be held

My research deals with a very vital and important problem that causes worry to all people all over the world. It is actual. It touches our lives everywhere. If we solve the problems of education, all programs of sustainable development will succeed.

4-I suggest what will become possible.

1-Other researchers can use or build upon my research results. My research will close the gaps of the missing relation between the education policy,curriculum and assessment in academic knowledge.
2- I am ready to do workshops, webinars,conferences, training units and meetings to do professional development visits and meetings for the teachers in my country with attendance or through using technology.
3- I can use my global education sites and my blog to do professional development meetings to all teachers all over the world with attendance or through using my sites, emails or the university platform..
4- If the people in charge put me in charge of implementing my project in my country, I will enter classes with the company of teachers and senior teachers of English and do model lessons based on using critical thinking skills.
5- If I was asked to do professional development anywhere all over the world, I am ready to do the same to add my knowledge to humanity.
6- I am ready to be in touch with any university or any education association all over the world to give a hand .
7- My project is worthy and doable. It doesn't cost much money or funding. It is easy not difficult. It is very possible.
5-Discussion
The purpose of the discussion is to interpret and describe the

significance of our findings in light of what was already

known about the research problem being investigated

and to explain any new understanding or insights that

emerged as a result of our study of the problem.

DISCUSSION provides the explanation and interpretation of
results or findings by comparing with the findings in prior

studies.

Then, I can say that: compared to the previous study about

(Intercultural Communication), I say that my research is

different .

My research recommended the following:

Assessment
Courses on the theory and content of intercultural

communication tend to evaluate knowledge by

means of written examination and essay.

Alternatively projects may involve students applying

their theoretical knowledge to particular communicative
situations or conducting small‐scale ethnographic or

case study research from home.

Evaluation of intercultural communication as practice
may occur in the assessment of general language

courses (e.g. translation), but since intercultural

communication is not systematically taught as part
of general language courses, formalized assessment
is not widespread. In some institutions, however,
the practice of writing logbooks is established, and

intercultural awareness is assessed through reflective
essays.
Any such assessment is likely to be integrated with

other factors associated with advanced language learning.
There is little sign of role‐play or self‐assessment

being widely practiced, though, in exceptional cases,
it can be effectively integrated into oral assessment,

e.g. through situation‐based interpreting.
Given that intercultural competence can be separated
into knowledge, skills and attitudes, only the knowledge
component can, strictly speaking, be assessed in
traditional ways.
Skills and attitudes need to be assessed in other ways
such as role‐play, observation, self‐assessment or

reflection on critical incidents. Yet such assessment

practices are not widespread within European higher

education language programs.
6-Limitations
"The empirical results reported herein should be



considered in the light of some limitations."
1-Time constraints
Just as researchers have deadlines to turn in their

class papers, academic researchers also must

meet the deadline for submitting a research

manuscript to a journal. Therefore, the time

available to study a research problem and to

measure change over time is constrained by
the deadline of my "assignment."
I should have Made sure I choose a research problem that
I will be able to complete well before the assignment's

deadline. If time constraints negatively impacted my study
in any way, acknowledge this impact by mentioning a

need for a future study (e.g., a longitudinal study) to

answer this research problem.
2-Conflicts arising from



cultural bias and other



personal issues
Researchers might be biased views due to their cultural

backgrounds or perspectives of certain phenomena,
and this can affect a study's legitimacy. Also, it is possible
that researchers will have biases toward data and results
that only support their hypotheses or arguments. In order
to avoid these problems, the author(s) of a study should

examine whether the way the problem was stated and
the data-gathering process were carried out appropriately.
I found a difficulty , but I did it .

3-More study:

I suggest additional studies in the future as the subject
of my research is of a national importance to my great

country.
Leading a multicultural team is very important.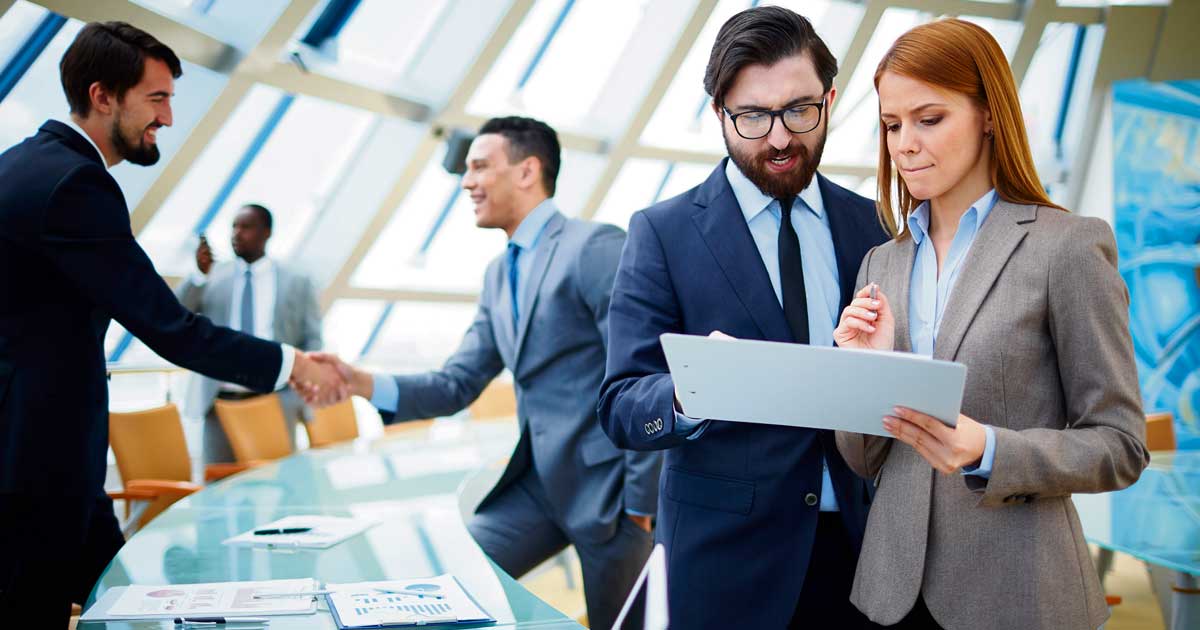 7-Conclusion
In conclusion, I provide a brief conclusion that ties each

of the findings together and provides a narrative bridge
to the discussion section of the your paper. We reached
to the objectives we set before and the vision we dreamed

of through implementing our mission, goals and objectives.

Through conclusion, I give my recommendations.

We reached to the objectives we set before and the vision

we dreamed of through implementing our mission, goals and

objectives. All people at any organization knew and practiced
their work according to the organization principles, values,
vision, mission, goals and objectives. All people became loyal

to their organization in terms of communication, responsibility,

tolerance, understanding, good relation, teamwork, love,
respect, the ideal atmosphere that paved the way to creation

and innovation.
Also, the leaders worked in terms of communication,
sharing, mercy, rewards, listening to complaints and
speaking, justice, responsibility, equality, solving
problems, Democracy,,commercial awareness and
technical skills.