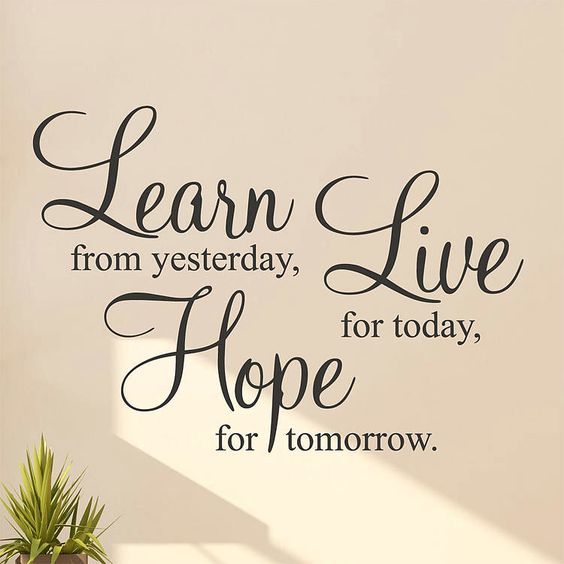 And now these three remain: faith, hope and love. But the greatest of these is love.1 Corinthians 13:13
Fun:
Q: Teacher: What is the shortest month?
A: Student: May, it only has three letters.
Dear visitor,
Use the language selector above to go through my whole site using any native language you speak,
then you can enjoy my YouTube channel.
اختاراي لغة من لغات العالم / اللغة التى تريد تصفح موقعى باستخدامها . استخدم المؤشر

الذى فى الاعلى
I register a video presentation in my YouTube channel for each page of my site.
Next,use the other world site selector above to go to the search engine site or the social media site you like.
Methods for 4 stages
Mr. / Girgis
1-Method for a playgroup and kindergarten

Kinesthetic learning:
One upside is that kinesthetic learning is rarely based on technology, as the method values movement and creativity over technological skills. That means it's cheap and fairly low-barrier to adopt,

as well as a welcome break from students' existing screen time.

Kinesthetic learning can be more student-centered thanteacher-centered when students are given the choice of how to use movement to learn new information or experience new skills, so it's also adaptable to a teacher's particular classroom preferences.
The aims:
The aim here, is to develop in your child a love for English and positive attitudes towards language learning.

We use fun and interactive communicative activities such as games, songs, chants and stories.
Children engage in structured and free play activities to practise what they have learnt in class.

Our lessons are theme-based and we nurture reading and communication through a range of activities including art and craft, show and tell, role-plays and experiments.

After the presentation of the topic of the day, children get to work in small groups so that the teacher is able to give each child more attention and help. Children also get group time with classmates which encourages development of social skills and use of English in a natural setting.

Our varied classroom activities support personal, social, emotional and physical development, problem solving, reasoning and numeracy, knowledge and understanding of the world and creative development.

A kindergarten teacher

A kindergarten teacher is required to supervise, assess, test, and teach students the basic skills necessary to build all future education upon. A kindergarten teacher is required to teach basic math and literacy skills while also guiding students in emotional, physical, and mental development.
Kindergarten teachers are often required to help with other activities that may include supervision duties, during lunch or recess, or activities that take place outside of normal school hours.


An example
lesson plan with 3 years old beginners
Shout "Hello" and/ or other greetings they can just repeat in return like "Nice to meet you" and "Good morning"
Start with a sit down activity to do for as long as they can concentrate (maybe ten seconds or maybe a minute or two!), e.g. spinning round and round to point at one student to ask them personal questions. Let students take the teacher role if they are willing and get the whole class repeating the question each time to keep them involved.

Make a sudden change to standing up, sitting down, jumping etc for action words, leading onto an action song with the same vocabulary.

Play a guessing game with animal flashcards, giving hints with sentences starting with the actions you just did ("It can jump"), colours ("It's white"- pointing to something white to help them understand), body parts ("It's got long ears"- miming your own ears extended), etc.
If students are unmotivated, you could try giving the flashcard to the student who says the animal name first, loudest or most often, but make sure everyone gets at least one card by the end. Vary the way you reveal the cards to them (e.g. flashing them quickly across their line of sight) and the speed and volume of how you drill the words.

Do mimes for each animal, as you go through the animal vocabulary and/ or after you finish. Move to doing those actions while moving round and round the room if they are getting restless.

Do a storybook or picture book connecting animals, colours and/or fruit, for example "The Very Hungry Caterpillar".

Half hide plastic fruit in your hands, and get students to guess what each one is.

Give out one piece of plastic fruit (practicing "Here you are", "Thank you") to each student.

Get them to balance their piece of plastic fruit on different parts of their body, e.g. "Put your fruit on your head!"

Lead onto the song "Head Shoulders Knees and Toes" or another song that includes body vocabulary.

Get students to slam dunk the plastic fruit into a basket (therefore making clearing up fun). This can be done before the song or before doing the song a second time if things are getting out of hand or they get confused by having the fruit and singing at the same time.

Do another action song to finish, preferably one that has a positive vibe and makes them finish on a high, e.g. "If You're Happy and You Know It (Clap Your Hands)"
2-Methods for the primary learners:
The Aims:
Here, we want to help your child communicate better in English.

Primary Plus uses fun, interactive activities such as communicative games, songs, chants, drama and role-plays which emphasis spoken fluency and improve students' pronunciation.
Students read and write stories, poems, letters, reviews and reports to learn a variety of text types and styles of writing.
Our Primary Plus lessons use topics which are relevant and motivating to the age and level of the students to present and develop grammar and vocabulary for everyday use.
Students work on projects to activate and consolidate English learned in class, and develop leadership, critical thinking and digital literacy skills.
Parents can keep track of their child's learning progress with the learning activities on the Primary Plus online portal.
Teachers can differentiate:
1-How students access content, the types of activities students do to master a concept.
2-what the end product of learning looks like.
3-and how the classroom is set up.
Some examples of differentiation include: having students read books at their own reading levels, offering different spelling lists to students, or meeting in small groups to reteach topics.
An elementary school teacher

An elementary school teacher is one that teaches in grades 1 : 6 classes. An elementary teacher typically only teaches one grade level at a time, but some programs have subject specific teachers who address numerous grade levels.
Elementary teachers are required to plan for and educate students at the given grade level in a variety of subjects. These may include science, social studies, math, reading, writing, and other basic skills.

Example:
Read picture books in early grades so budding readers can draw information from the images to enhance their understanding of the text.

Offer opportunities for creative writing. Elementary school students are naturally creative. Use this creativity to your advantage by engaging students in creative writing activities. Allow students to write stories regularly, encouraging them to hone their writing skills in an imaginative and enjoyable way.
Readers can benefit from the presence of pictures. By looking at the pictures while they read, students can infer meanings of unknown words. Additionally, pictures often make the text more engaging for younger pupils.
Engage students in read-alouds. Students benefit from practicing oral reading as well as from hearing others engage in oral reading. When you read aloud with your students, do not use round-robin reading, or reading in which the reading responsibilities pass up and down rows.

This method of reading has proved to be highly ineffective, according to the Scholastic website. Instead, rotate reading responsibilities randomly or select students in an unpredictable order.
Study the art of rhyme through the exploration of poems. By presenting engaging poems, you can allow students to enjoy the lyrical nature of language. Read poems aloud with your students and make classroom displays featuring poetic selections or engaging tongue twisters.
Study the basics of spelling. Spelling instruction is vital in elementary school. During these formative years, students learn the basic rules of spelling. Use leveled spelling lists with your students, providing continually more difficult words as they advance.
Offer opportunities for creative writing. Elementary school students are naturally creative. Use this creativity to your advantage by engaging students in creative writing activities. Allow students to write stories regularly, encouraging them to hone their writing skills in an imaginative and enjoyable way.
3-Methods for prep. stage learners:
A Middle school teacher

A middle school teacher is most likely a teacher of a single subject in grade seven through nine or a single subject in a particular grade in that range. A middle school teacher is expected to create lesson plans that encompass the standards for their subject area.

Teachers at this level may be required to have team meetings with students, parents, fellow teachers, and/or administration over student performance, grades, or overall behavior if an issue arises.

Some middle school teachers have additional benefits in pay or student loan forgiveness for teaching in high need areas such as math and science.
Practice Method

A Practice Example:
The pattern is: (Be Fond of )
1-Guided practice:
/ Football - Basketball /

Learner 1 : What are you fond of ?
Learner 2 : I am fond of................... .

What about you?
Learner 1 : Me? I am fond of......................
2-Free Practice :
/ Swimming - Diving /
Learner 1 : What are you fond of ?
Learner 2 : I am fond of.......... What about you?
Learner 1 : Me? I am fond of.....................

/sports - Diving /
/reading - Writing /

/running - Walking /

/riding horses - Paddling in a boat /
/traveling outdoors -Staying indoors/
3-Elicitation:
I elicit the rule form from the students

themselves. How?
I ask my learners questions like the following

1-What repeated words have you practiced?
2-What does the structure consist of?
3-What comes before the pattern?

4-What comes after the pattern?

Extension:
This communication can be transferred to be

implemented between the learner and his peer, pair,
friend or parent at home or with people in the street.
4-Methods for the secondary stage:
The Aims:
Master the language skills that you need to be successful in your school exams and in global society.

The courses:
are taught by experienced and internationally qualified teachers in a small-class setting which is focused on interaction between teacher and students. The courses:
develop your speaking skills and pronunciation and consolidate your knowledge of grammar through engaging lessons with lots of speaking opportunities, rather than a 'one-way' tutorial style.
provide regular exam practice and strategies on tackling the DSE exam by encouraging you to apply the knowledge that you have acquired to answer exam-type questions strategically.
help you learn English by using topics you care about, with a stimulating and motivating curriculum that sparks your creativity and lets you express yourself fully.
help you develop your critical thinking skills and confidence, and benefit your everyday communication in our internationalized world.
use videos, songs, websites and computer games alongside books as learning material to help you understand the formats, genres and styles of English that you will encounter in the modern world.
Teachers encourage students to ask questions and consider what they want to know about the world around them. Students then research their questions, find information and sources that explain key concepts and solve problems they may encounter along the way. Findings might be presented as self-made videos, websites, or formal presentations of research results.
A high school teacher
A high school teacher teaches in grade ten through twelve . High school teachers are usually only responsible for teaching a single subject (or related subjects) at either single or multiple grade levels.
In addition they may be required to write recommendation letters for college, supervise extracurricular events, and complete daily basic teaching duties including grading, testing, and creating lesson plans. Job availability for high school teachers vary greatly between and among school districts.
Examples:
Inquiry-based learning Method

Inquiry-based learning falls under the student-centered approach, in that students play an active and participatory role in their own learning. But teacher facilitation is also extremely key to the process.

Usually, during the inquiry cycle, every student is working on
a different question or topic. In this environment, teachers ask high-level questions and make research suggestions about the process rather than the content. At the end of the inquiry cycle, students reflect on the experience and what they learned.
Inquiry-based learning can make great use of technology through online research sites, social media, and the possibility for global connections with people outside of the community. But depending on the subject at hand, it doesn't necessarily require it.
Other Methods for high
schools learners:
Click on each: