Is it the best method of teaching?
Definition:
Problem-based learning is a student-centered pedagogy in which students learn about a subject through the experience of problem solving. Students learn both thinking strategies and domain knowledge. The learning that results from the process of working towards the understanding of a resolution of a problem. Problem-based learning is based on the messy, complex problems encountered in the real world as a stimulus for learning and for integrating and organizing learned information in ways that will ensure its recall and application to future problems. Problems are raised at the start of the topic, before they have been taught some of the relevant knowledge. By actively engage with the problem, learners develop skills around finding information, identifying what information they still need and possible sources of that information. Learners are able to connect what they are learning in class to their own lives and important issues in their world.
Why PBL?
Today's world brings with it a rapid explosion of easily accessible knowledge. Today graduates need to be self directed and possess lifelong learning skills. They need to be critical thinkers, problem solvers and analytical in their approach. The inter-disciplinary nature of work means that they need to be able to integrate knowledge and skills from a number of disciplines as well as have the interpersonal skills to be an effective team member.
Problem-based learning activities are designed to develop transferable skills and attributes along with the appropriate discipline specific knowledge. Transferable skills/attributes are part of the degree level expectations that represent the intended outcomes for a university education and are being written into program curriculum. Problem-based learning challenges students to develop the ability to think critically, analyze problems, find and use appropriate learning resources.
A learner-centered educational method; Through PBL learners are progressively given more and more responsibility for their own education and become increasingly independent of the teacher for their education.
.
Role of learners:
In PBL, rather than sitting in a lecture or blinding following a lab manual, students are encouraged to solve problems set in a real world framework. The problems are often complex and open-ended, requiring real thought and enquiry. The students work together in small groups supported by a staff facilitator. The groups enable the students to test and develop their level of understanding as they discuss their and findings with others.
A Curriculum and process:

PBL is both a curriculum and a process. The curriculum consists of carefully selected and designed problems that demand from the learner acquisition of critical knowledge, problem-solving proficiency, self-directed learning strategies and team participation skills. The process replicates the common used systemic approach to resolving problems or meeting challenges that are encountered in life and career.
The PBL Learning Process
In PBL, learners encounter a problem and attempt to solve it with information they already possess allowing them to appreciate what they already know. They also identify what they need to learn to better understand the problem and how to resolve it.
Once they have worked with the problem as far as possible and identified what they need to learn, the learners engage in self-directed study to research the information needed finding and using a variety of information resources (books, journals, reports, online information, and a variety of people with appropriate areas of expertise). In this way learning is personalized to the needs and learning styles of the individual.
The learners then return to the problem and apply what they learned to their work with the problem in order to more fully understand and resolve the problem.
After they have finished their problem work the learners assess themselves and each other to develop skills in self-assessment and the constructive assessment of peers. Self-assessment is a skill essential to effective independent learning.
The responsibility of the teacher in PBL is to provide the educational materials and guidance that facilitate learning. The principle role of the teacher in PBL is that of a facilitator or educational coach (often referred to in jargon of PBL as a "tutor") guiding the learners in the PBL process. As learners become more proficient in the PBL learning process the tutor becomes less active.
Procedure:

1) First students are presented with a problem.
2) Students discuss the problem in a small group PBL tutorial. They clarify the facts of the case. They define what the problem is. They brainstorm ideas based on the prior knowledge. They identify what they need to learn to work on the problem, what they do not know (learning issues). They specify an action plan for working on the problem.
3) Students engage in independent study on their learning issues outside the tutorial. This can include: library, databases, the web, resource people and observations.
4) They come back to the PBL tutorial(s) sharing information, peer teaching and working together on the problem.
5) They present their solution to the problem.
6) They review what they have learned from working on the problem.
2-Problem-Based learning method
Pre-solving problem
1-The teacher sets the objective

2-The teacher sets the problem
3-The teacher sets the time
4- The teacher prepares the tools
5-The teacher manages learners' work in groups
6- The teacher monitors, observes and facilitates.
During solving the problem:

1- learners work in groups to define the problem the teacher set.
2- learners collect information.
3-Learners set several hypotheses.
4- Learners select the suitable hypothesis.
5- They test the hypothesis validity.

6- They present the solution as a learners' project.
Post-solving the problem:
1- The teacher allows each group to present their solution.

2- The leader and the presenter of each group present their project
3- The other groups interview the leader and the presenter in front as a kind of evaluation in the form of a wonderful interview.
4- The other groups are interviewed in the same way.
5- The teacher monitors and checks in a wonderful scientific congregation.
Which is the best method?

The Chinese favour a "chalk and talk" approach, whereas countries such as the UK, US, Australia and New Zealand have been moving away from this direct form of teaching to a more collaborative form of learning where students take greater control.
Direct instruction vs inquiry learning
Debates about direct instruction versus inquiry learning have been ongoing fir many years. Traditionally, classrooms have been organised with children sitting in rows with the teacher at the front of the room, directing learning and ensuring a disciplined classroom environment. This is known as direct instruction.
Beginning in the late 1960s and early '70s, teachers began to experiment with more innovative and experimental styles of teaching. These included basing learning on children's interests, giving them more control over what happened in the classroom and getting rid of memorising times tables and doing mental arithmetic. This approach is known as inquiry or discovery learning.
Based on a recent UK report title: What makes teaching great? There is increasing evidence that these new-age education techniques, where teachers facilitate instead of teach and praise students on the basis that all must be winners, in open classrooms where what children learn is based on their immediate interests, lead to under-performance.
The UK report concludes that many of the approaches adopted in Australian education are counterproductive:
Enthusiasm for discovery learning is not supported by research evidence, which broadly favours direct instruction. Especially during the early primary school years in areas like English and mathematics, teachers need to be explicit about what they teach and make better use of whole-class teaching.
Initial instruction when dealing with new information should be explicit and direct. Many in Australian education believe children are only really learning when they are active. As a result, teachers are told it is wrong to sit children at their desks and ask them to listen to what is being taught.
Again, the evidence proves otherwise. The UK Report suggests that even when sitting and listening children are internalising what is being taught. Learning can occur whether they are "active" or "passive".
Often derided as "drill and kill" or making children "parrot" what is being taught, the UK Report suggests that memorisation and rote learning are important classroom strategies, which all teachers should be familiar with.
The UK Report states that teachers need to "encourage re-reading and highlighting to memorise key ideas", while reserch in how children best learn concludes that some things, such as times tables and reciting rhymes, ballads and poems, must be memorised until they can be recalled automatically.
Trying to cater to everyone has no effect
One of the education fads prevalent across Australian classrooms, and classrooms in most of the English-speaking world, involves the concept that all children have different levels of intelligence and their own unique learning styles. (For example, some children learn best by looking at pictures, by being physically active, by hands-on, tactile learning or by simply reading the printed page.)
The psychological evidence is clear that there are no benefits for learning from trying to present information to learners in their preferred learning style. Instead of taking the time, energy and resources to customise what is being taught to the supposed individual learning styles of every child in the classroom, it is more effective to employ more explicit teaching strategies and to spend additional time monitoring and intervening where necessary.
Lavish praise does no-one any good
One of the prevailing education orthodoxies for many years is that students must be continually praised and that there is no room for failure. The times when "4 out of 10" or an "E" meant fail are long gone. Supposedly, telling children they are not good enough hurts their self-esteem.
The UK Report says that, while praising students might appear affirming and positive, the wrong kinds of praise can be very harmful to learning. Overly praising students, especially those who under-perform, is especially counterproductive. It conveys the message that teachers have low expectations and reinforces the belief that near enough is good enough, instead of aiming high and expecting strong results.
There's not just one way to teach
To argue that some teaching and learning strategies are ineffective does not mean that there is only one correct way to teach. While research suggests some practices are more effective than others, it also needs to be realised that teaching is a complex business. Teachers need various strategies.
Depending on what is being taught, what has gone before and what is yet to come, whether students are well versed in a particular area of learning or are novices, and even the time of day, teachers must adapt their teaching to the situation and be flexible.
.......................................................................................................................
Practical Example 1

In dealing with our education problems, the American EDX program, Harvard university, USA :(Introduction to Data Wise: A Collaborative Process to Improve Learning & Teaching)taught me the following steps to solve the problem of poor listening and speaking skills:

Example:
1-Organizing collaborative work:
We formed a group work to exchange work, experience and guide.

2-Creating data:
We did diagnostic tests collaboratively and collected data using our senses, observation and statistics.

3-Digging into students' data:
We studied data to find the evidence that refers to the problem reasons and the way of remedy.

4-Finding evidence:
Learners couldn't speak well because of the lack of language practice and communication. The GTM method(Grammar Translation Method) that depends on grammar and translation was not good for learners to use listening, speaking or communication.

5-Deciding the problem:
Learners were poor at listening and speaking skills.

6-Developing the action plan:
Speaking English through authentic situations, guided and free practice was the remedy. Teaching rules can't help learners to develop their speaking skill.

7-Acting and assessing progress:
We started our remedial work plan collaboratively through focusing on using real situations and free practice for learners to work in pairs to ask and answer questions through using gestures, pointing, acting, CDs, songs, music, games, realia and authentic material and situations. Assessment went side by side.

8-Solving the problem.
Learners became good speakers when they used and functioned the language.

I can pass EDX experiences, experiences of my study in England and my work experiences in Egypt on to my colleagues in the USA.
................................................................................................................


Practical Example:2
Students in my community face challenges. Students suffer from learning through listening to the lecturing teachers according to the GTM method. Learners don't have opportubities to be positive participants. Learners don't use technology in learning. They learn through rcitation and memorization. Learners don't use their critical skills of practice, analysis, synthesis, evaluation, creation and innovation. Their only aim is to memorize the information to wite it on the written answering exam paper. Learners are containers of information not a problem solvers, discoverers, explorers or a project doers. There is no place for vocabulary practice, authentic language situations or tools, no structure practice, no communication practice or language activities.

As a supervisor of English, I entered a classroom of one of my teachers, grade 9, middle school. I did a speedy diagonistic test. I found out thar the learners levels were divided into 4 parts : The first group of learners didn't identify even the alphabets. The second group didn't identify any vocabulary. The third group didn't know how to form a correct sentence. The fourth group didn't know how to form a paragraph. With my teachers in a work group , we collected data and examined it to know the reason. We discovered that the teacher used lecturing method with no practice or particiaption from the side of the learners. Learners didn't use language at all.

I played the role of the class teacher practically in front of all the school teachers to show and present the problem solution. I gathered the learners of each level in groups. They were 4 groups. Each group was 10 learners. Starting with the alphabetic letters regularly, I presented the letter (A) to the first group. I pronounced it, pointed to it, drew it and used it in cards. The learners listened to it, saw it, pointed to it, saw it in an electronic program and repeated it in peers happily. Next, I turned to the second group. I used the letter (A) in a word that begins with the same letter(A) like (Apple). I pronounced it, pointed to it in pictures and authentically I ate it. Learners did the same in pairs. I turned to the third group and through questioning and answering practice, learners communicated using he word (Apple) in their asking and answering in pairs. Then, I turned to the final group , they learned to write a paragrapg in groups on: ( Apples) through answering 5 questions. In this way, all learners participated, used English and communicated in peers, pairs and groups using authentic tools and acting.

What I did with the letter(A), i did it with the other letters(B), (C),(D),............... . I gave the class teacher a period of one month to follow the same strategy till he finished the alphabets.After a month, I visited the same class. We were happy to see that all learners learnt English with simple differences in levels.
In this way, We taught English through solving problems in groups. We practised high quality education.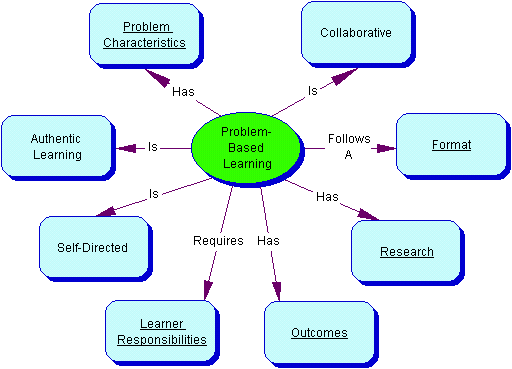 ...............................................................
English Teaching Forum 2013, Volume 51,
Number 2
------------------------------------------------------------------------------------------

---------------------------------------------------------------------------------------------
Back

1-Classroom rules.
2-Disruptive learners.
3-Classroom discipline.
4-Students' behavior VS Classroom Management.
5-Teaching diverse and multi-cultured learners in one classroom.