Definition:
Problem-based learning is a student-centered pedagogy in which students learn about a subject through the experience of problem solving. Students learn both thinking strategies and domain knowledge. The learning that results from the process of working towards the understanding of
a resolution of a problem.
Role of learners:
In PBL, rather than sitting in a lecture or blinding following a lab manual, students are encouraged to solve problems set in a real world framework. The problems are often complex and open-ended, requiring real thought and enquiry. The students work together in small groups supported by a staff facilitator. The groups enable the students to test and develop their level of understanding as they discuss their and findings with others.
A Curriculum and process:

PBL is both a curriculum and a process. The curriculum consists of carefully selected and designed problems that demand from the learner acquisition of critical knowledge, problem-solving proficiency, self-directed learning strategies and team participation skills. The process replicates the common used systemic approach to resolving problems or meeting challenges that are encountered in life and career.
Procedure:

1) First students are presented with a problem.
2) Students discuss the problem in a small group PBL tutorial. They clarify the facts of the case. They define what the problem is. They brainstorm ideas based on the prior knowledge. They identify what they need to learn to work on the problem, what they do not know (learning issues). They specify an action plan for working on the problem.
3) Students engage in independent study on their learning issues outside the tutorial. This can include: library, databases, the web, resource people and observations.
4) They come back to the PBL tutorial(s) sharing information, peer teaching and working together on the problem.
5) They present their solution to the problem.
6) They review what they have learned from working on the problem.
2-Problem-Based learning method

Pre-solving problem
1-The teacher sets the objective

2-The teacher sets the problem
3-The teacher sets the time
4- The teacher prepares the tools
5-The teacher manages learners' work in groups
6- The teacher monitors, observes and facilitates.
During solving the problem:

1- learners work in groups to define the problem the teacher set.
2- learners collect information.
3-Learners set several hypotheses.
4- Learners select the suitable hypothesis.
5- They test the hypothesis validity.

6- They present the solution as a learners' project.
Post-solving the problem:
1- The teacher allows each group to present their solution.

2- The leader and the presenter of each group present their project
3- The other groups interview the leader and the presenter in front as a kind of evaluation in the form of a wonderful interview.
4- The other groups are interviewed in the same way.
5- The teacher monitors and checks in a wonderful scientific congregation.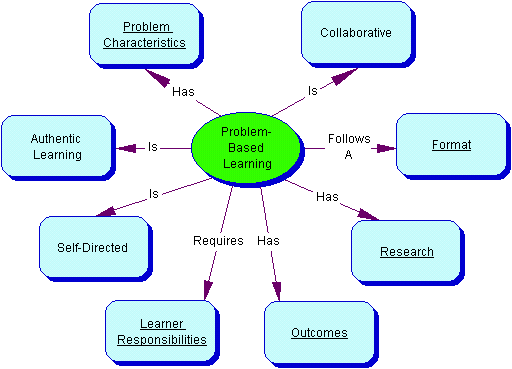 Back