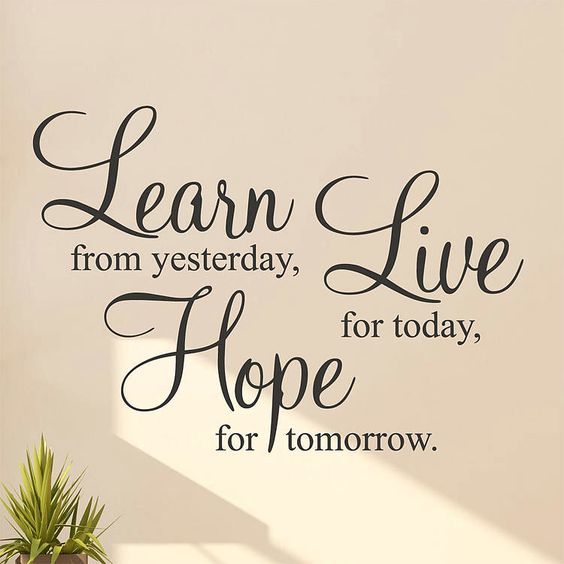 Teacher: I hope I didn't see you looking at Maria's answers.
Student: I sure hope you didn't, either!
Dear visitor,
Use the language selector above to go through my whole site using any native language you speak,

then you can enjoy my YouTube channel.
اختاراي لغة من لغات العالم / اللغة التى تريد تصفح موقعى باستخدامها . استخدم المؤشر

الذى فى الاعلى
I register a video presentation in my YouTube channel for each page of my site.
Next,use the other world site selector above to go to the search engine site or the social media site you like.
Critical Thinking ( 18 )
Problem-based learning
is one of the:


Mr. / Girgis

One of the 21st

Century skills in

education is:
Critical Thinking
through
Problem-based

learning Method

Definition:
Together, these findings suggest that covert language

processes, more colloquially referred to as ''inner

speech,'' may be utilized to support complex

problem solving.
Problem-based learning is a student-centered

pedagogy in which students learn about a subject

through critical thinking skills which include the

experience of problem solving. Students learn both

thinking strategies and domain knowledge.
The learning that results from the process of working

towards the understanding of a resolution of a problem.
Problem-based learning is based on the messy,

complex problems encountered in the real world

as a stimulus for learning and for integrating and

organizing learned information in ways that will

ensure its recall and application to future problems.

Problem solving is using existing knowledge and

skills to address an unanswered question or

troubling situation, while problem based learning is

approach to instruction in which students acquire new

knowledge and skills while working on a complex

problem similar to those in the outside ..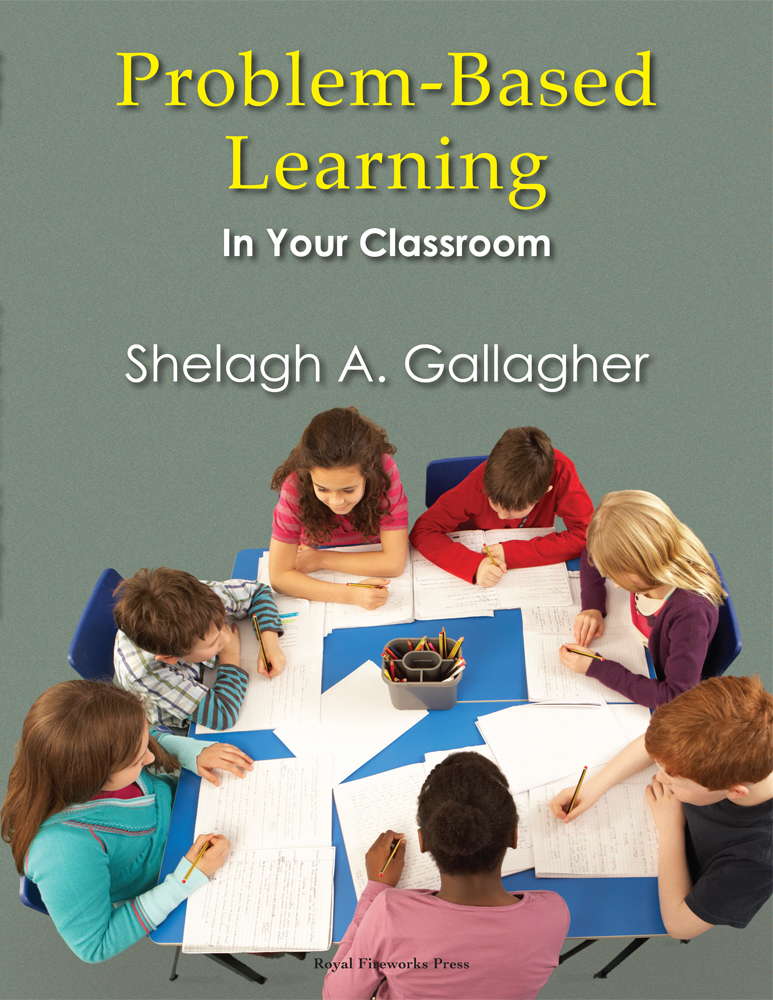 Problem-based

learning. Why?
Employers like to see good problem solving skills because
it also helps to show them you have a range of other

competencies such as logic, creativity, resilience,

imagination, lateral thinking and determination. It is a

vital skills for your professional and personal life.
In my interactions with parents, I often find they do not yet

know about the power of PBL, or problem-based

learning as a critical thinking skill to implement.
Parents and sometimes even educators view PBL with

curiosity, however the reality is that PBL is the optimal

educational pedagogy for the 21st century, and is changing

education the world.
Introduced nearly half-a-century ago, PBL is a teaching

strategy that prepares learners for the challenges of real life.
It's a research-oriented learning process, where children

are in the driver's seat, they are at the center of learning.

They don't just follow instructions from an adult in a

classroom-setting. Instead, children ask questions,

discover answers, solve problems and tackle real

challenges being faced by their community and the

larger society.
Learners solve problems by imagining, investigating,

evaluating, designing, inventing, collaborating, and

communicating. With the world advancing at a rapid pace

into the 21st century, PBL is by far the most effective

teaching method for future-thinking learners.
Why do we need PBL in

teaching?
Today's world brings with it a rapid explosion of easily

accessible knowledge. Today graduates need to be

self directed and possess lifelong learning skills.

They need to be critical thinkers, problem solvers
and analytical in their approach.

The inter-disciplinary nature of work means that they

need to be able to integrate knowledge and skills

from a number of disciplines as well as have the

interpersonal skills to be an effective team member.
Problem-based learning activities are designed to

develop transferable skills and attributes along with

the appropriate discipline specific knowledge.

Transferable skills/attributes are part of the
degree level expectations that represent the intended

outcomes for a university education and are being

written into program curriculum.
Problem-based learning challenges students to

develop the ability to think critically, analyze problems,
find and use appropriate learning researches.
Some key problem-solving skills include: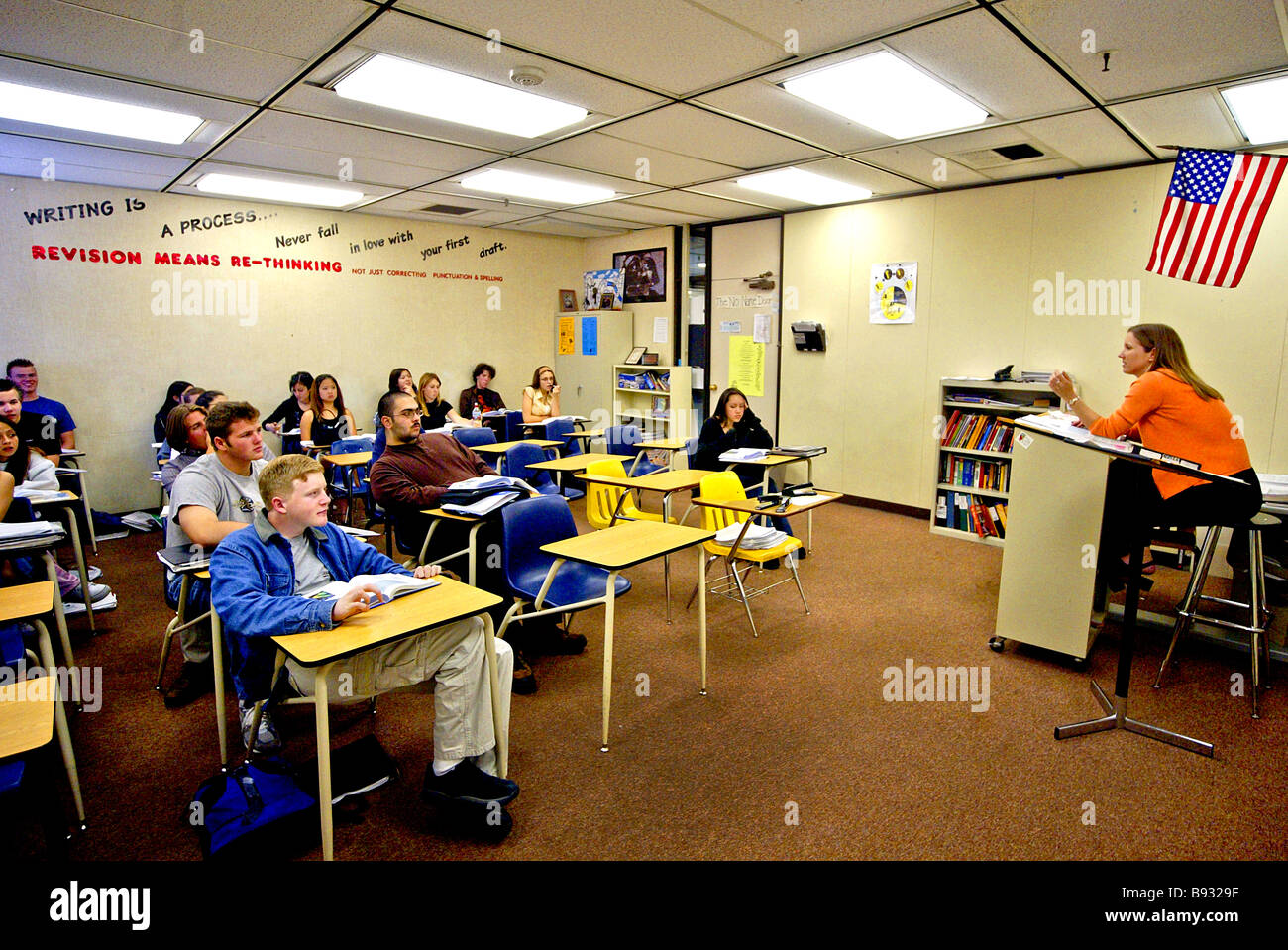 The skills of problem solving
Problem solving requires two distinct types of mental skill,

analytical and creative.
Analytical or logical thinking includes skills such as ordering,

comparing, contrasting, evaluating and selecting. It provides

a logical framework for problem solving and helps to select

the best alternative from those available by narrowing down

the range of possibilities (a convergent process).. Analytical

thinking often predominates in solving closed problems,

where the many possible causes have to be identified and

analysed to find the real cause.
Creative thinking is a

divergent process, using

the imagination to create a

large range of ideas for

solutions. It requires us to

look beyond the obvious,

creating ideas which may,

at first, seem unrealistic or

have no logical connection

with the problem. There is a
large element of creative
thinking in solving open
problems.
Creative thinking skills are divided into several elements:
fluency - producing many ideas
flexibility - producing a broad range of ideas . originality - producing uncommon ideas
elaboration - developing ideas.
Effective problem solving requires a controlled mixture of

analytical and creative thinking.
Role of learners:
In PBL, rather than sitting in a lecture or blinding

following a lab manual, students are encouraged
to solve problems set in a real world framework.

The problems are often complex and open-ended,

requiring real thought and enquirer.

The students work together in small groups

supported by a staff facilitator. The groups enable

the students to test and develop their level of

understanding as they discuss their and findings

with other.
Curriculum and process:
PBL is both a curriculum and a process. The

curriculum consists of carefully selected and

designed problems that demand from the learner

acquisition of critical knowledge, problem-solving

proficiency, self-directed learning strategies and

team participation skills.
The process replicates the common used systemic

approach to resolving problems or meeting

challenges that are encountered in life and career.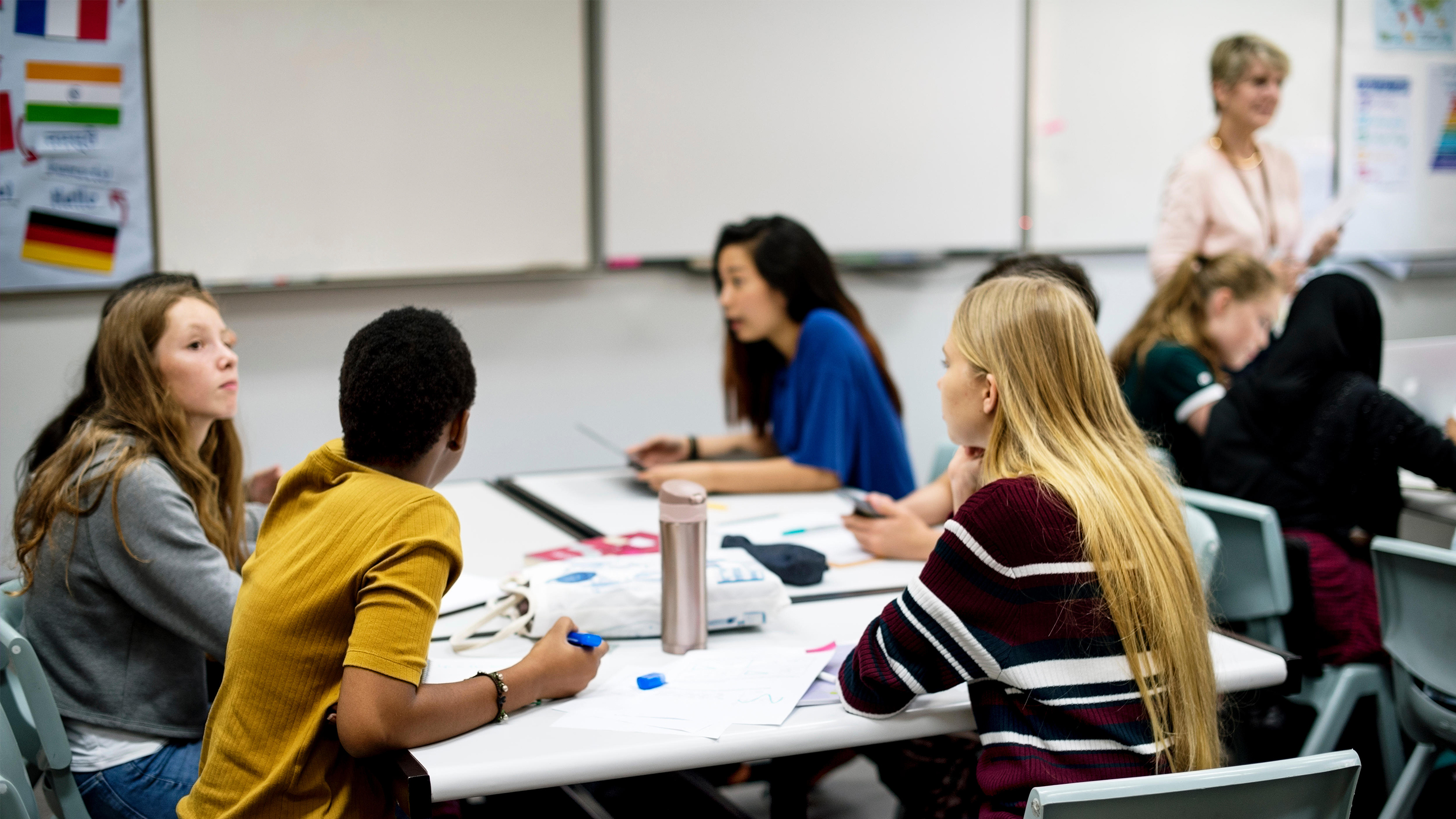 Procedure:
1) First students are presented with a problem.
2) Students discuss the problem in a small group

PBL tutorial. They clarify the facts of the case. They
define what the problem is. They brainstorm ideas

based on the prior knowledge.

They identify what they need to learn to work on the
problem, what they do not know (learning issues).

They specify an action plan for working on the

problem.
3) Students engage in independent study on their

learning issues outside the tutorial. This can include:
library, databases, the web, resource people and

observations.
4) They come back to the PBL tutorial(s) sharing

information, peer teaching and working together on

the problem.
5) They present their solution to the problem.
6) They review what they have learned from working
on the problem.
2-Problem-Based learning method
Pre-solving problem
1-The teacher sets the objective
2-The teacher sets the problem
3-The teacher sets the time
4- The teacher prepares the tools
5-The teacher manages learners' work in groups
6- The teacher monitors, observes and facilitates.
During solving the problem:
1- learners work in groups to define the problem
the teacher set.
2- learners collect information.
3-Learners set several hypotheses.
4- Learners select the suitable hypothesis.
5- They test the hypothesis validity.
6- They present the solution as a learners' project.
Post-solving the problem:
1- The teacher allows each group to present their solution.
2- The leader and the presenter of each group present their

project.
3- The other groups interview the leader and the presenter in

front as a kind of evaluation in the form of a wonderful

interview.
4- The other groups are interviewed in the same way.
5- The teacher monitors and checks in a wonderful scientific

congregation.
How to become a good problem solver?

To be a good problem solver you need to be able to switch
from one group of skills to the other and back again,

although this is not always easy. Traditional education

gives far greater encouragement to the development and

use of left-brain thinking. This is reinforced in the way we

are required to work, where emphasis is placed on
rational, logical analysis of data in drawing conclusions.
Some other terms which are often used in
discussions of creativity include:
Intuition - the ability to draw conclusions based on

impressions and feelings rather than hard facts. It is a

characteristic of right-brain thinking and some people
rely on it more than others.
Incubation - the period between stopping conscious

work on a problem and the time when we become aware

of a solution or part solution. People struggling with

problems often suddenly become aware of a solution after

a period of incubation, during which the mind is occupied

by other things.
Invention - the creation of new, meaningful ideas or

concepts.
Innovation - putting new ideas or concepts to a

practical use, as in the development of a new product or

service.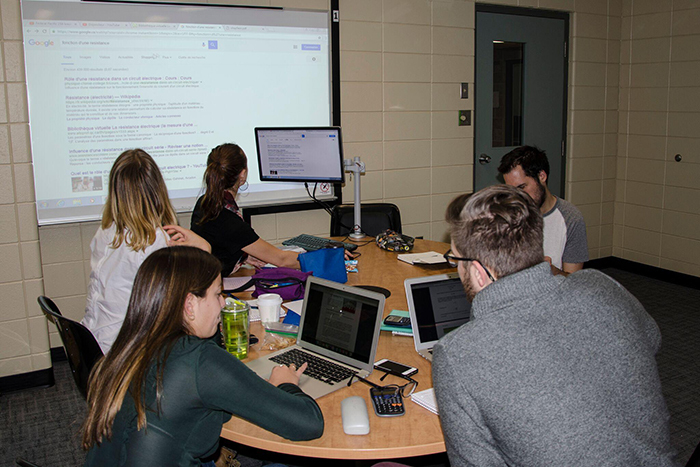 Practical Example 1
In dealing with our education problems, the American

EDX program, Harvard university, USA :(Introduction

to Data Wise: A Collaborative Process to Improve

Learning & Teaching)taught me the following steps

to solve the problem of poor listening and speaking

skills:

Example:

1-Organizing collaborative work:
We formed a group work to exchange work, experience
and guide.

2-Creating data:

We did diagnostic tests collaboratively and collected

data using our senses, observation and statistics.
3-Digging into students' data:

We studied data to find the evidence that refers to
the problem reasons and the way of remedy.
4-Finding evidence:

Learners couldn't speak well because of the lack of

language practice and communication. The GTM

method(Grammar Translation Method) that depends

on grammar and translation was not good for learners

to use listening, speaking or communication.

5-Deciding the problem:

Learners were poor at listening and speaking skills.

6-Developing the action plan:

Speaking English through authentic situations,

guided and free practice was the remedy. Teaching

rules can't help learners to develop their speaking skill.

7-Acting and assessing progress:

We started our remedial work plan collaboratively

through focusing on using real situations and free

practice for learners to work in pairs to ask and

answer questions through using gestures, pointing,

acting, CDs, songs, music, games, realia and

authentic material and situations. Assessment went

side by side.

8-Solving the problem.

Learners became good speakers when they used
and functioned the language.

I can pass EDX experiences, experiences of my study
in England and my work experiences in Egypt on to

my colleagues in the USA.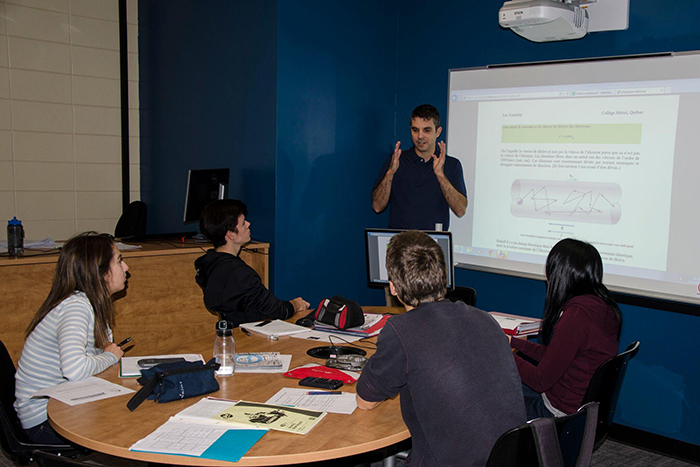 Practical Example : 2
Students in my community face challenges.
Students suffer from learning through listening to the
lecturing teachers according to the GTM method.

Learners don't have opportunities to be positive

participants. Learners don't use technology in learning
They learn through recitation and memorization.
Learners don't use their critical skills of practice,

analysis, synthesis, evaluation, creation and innovation
. Their only aim is to memorize the information to write

it on the written answering exam paper. Learners are

containers of information not a problem solvers,

discoverers, explorers or a project doers.

There is no place for vocabulary practice, authentic

language situations or tools, no structure practice, no

communication practice or language activities.
As a supervisor of English, I entered a classroom of
one of my teachers, grade 9, middle school. I did a

speedy diagnostic test. I found out thar the learners

levels were divided into 4 parts : The first group of

learners didn't identify even the alphabets.
The second group didn't identify any vocabulary.
The third group didn't know how to form a correct

sentence. The fourth group didn't know how to form a

paragraph. With my teachers in a work group , we

collected data and examined it to know the reason.

We discovered that the teacher used lecturing method
with no practice or participation from the side of the

learners. Learners didn't use language at all.

I played the role of the class teacher practically in
front of all the school teachers to show and present

the problem solution. I gathered the learners of each

level in groups. They were 4 groups. Each group was

10 learners.
Starting with the alphabetic letters regularly, I

presented the letter (A) to the first group.

I pronounced it, pointed to it, drew it and used it in

cards. The learners listened to it, saw it, pointed to it,

saw it in an electronic program and repeated it in
peers happily. Next, I turned to the second group.
I used the letter (A) in a word that begins with the

same letter(A) like (Apple). I pronounced it, pointed
to it in pictures and authentically I ate it. Learners
did the same in pairs. I turned to the third group

and through questioning and answering practice,

learners communicated using he word (Apple) in
their asking and answering in pairs.

Then, I turned to the final group , they learned to

write a paragraph in groups on: ( Apples) through

answering 5 questions. In this way, all learners

participated, used English and communicated in

peers, pairs and groups using authentic tools and
acting.
What I did with the letter(A), i did it with the other

letters(B), (C),(D),............... . I gave the class teacher
a period of one month to follow the same strategy till

he finished the alphabets.After a month, I visited the

same class. We were happy to see that all learners

learnt English with simple differences in levels.
In this way, We taught English through solving

problems in groups. We practiced high quality

education.