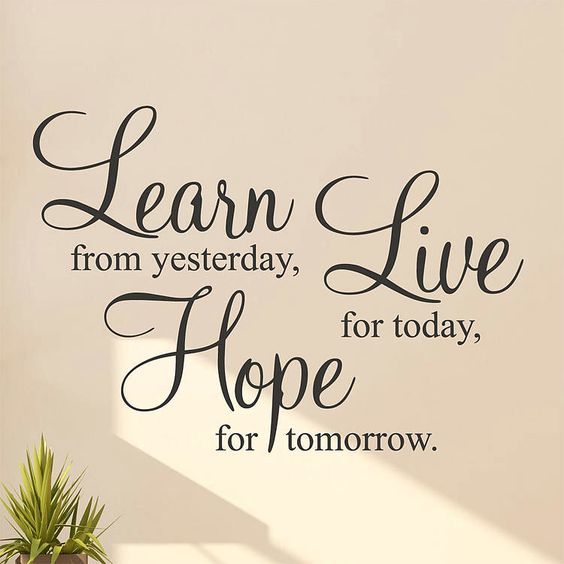 Consider it pure joy, my brothers and sisters, whenever you face trials of many kinds.
James 1:
Fun:
Q: Teacher: What is the shortest month?
A: Student: May, it only has three letters.
Use the language selector above to go through my whole site using any native language you speak,
then you can enjoy my YouTube channel.
اختاراي لغة من لغات العالم / اللغة التى تريد تصفح موقعى باستخدامها . استخدم المؤشر

الذى فى الاعلى
I register a video presentation in my YouTube channel for each page of my site.
Next,use the other world site selector above to go to the search engine site or the social media site you like.


A brief Proposal for:
A Researching Project

Education
for

Sustainable Development

or
Sustainability
It is one of
The 21st Century

skills
Mr. Girgis H H
Title:
Sustainability
Or
Education for Sustainable
Development
Corresponding Authors:

1-Mr. / Girgis Hanna Haroun, the senior researcher.
2- 3 of my assistant Colleagues.
Editor
Edited by: Mr./ Girgis Hanna Haroun
Supervisor:
Senior and public supervisors of English in Egypt.
The site published on:
www.bchmsg.yolasite.com

Subject:
Education for sustainable Development

Online since : March, 2023
Affiliation:
The Ministry of Education in Egypt.
Drawing upon findings from a funded study of an

academic leadership in Egypt ( Ministry of Education)
and provided by (full) professors, this research focuses
on (Education For Sustainable Development) as
perceived by those on the receiving end of it.
Table of Contents
The Research Structure Plan
Chapter : 1 : The Research Abstract.
Chapter : 2 : The Research Introduction.
Chapter : 3 : The Research Methods and Tools.
Chapter : 4 : The Research Results.
Chapter : 5 : The Research Outcomes and impact.
Chapter : 6 : The Research Discussion.
Chapter 7 : The Research Conclusion.
Chapter : 8 : The Research Limitations.
Chapter : 9 : The Research Acknowledgement.
Chapter : 10 : The Research References.

By : Mr. / Girgis Hanna Haroun Abdoh.
Abstract

The United Nations announced the 2005 to 2014 as the Decade of Education for
Sustainable Development. Central to this
declaration was the idea that the goal of attaining a
sustainable future can never be achieved without education and learning for sustainable
development. This idea has been widely accepted and supported by government
s
worldwide.
To
this date, most of the
United Nations member states have national plans for integrating the
framework of Education for Sustainable Development (ESD) into their education and
sustainability policies. As ESD implementation has emerged as a political priority around the
world, ther
e is a growing need to critically examine the potential impact of ESD in bringing
about the desirable changes for a sustainable future. With an attempt to contribute to this body of
literature, this doctoral study seeks to understand in what ways and to wh
at extent a nationwide
education policy can (or have the potential to) contribute to global sustainable development.
Research Content
1-Introduction
Sustainability
Sustainability is a societal goal that relates to the ability

of people to safely co-exist on Earth over a long time.

Specific definitions of sustainability are difficult to agree
on and have varied with literature, context, and time.
[Sustainability is commonly described as having three

dimensions (or pillars): environmental, economic, and

social. Many publications state that the environmental

dimension is the most important.

For this reason, in everyday use, "sustainability" is often

focused on countering major environmental problems,

such as climate change, loss of biodiversity, loss of ecosystem services,
land degradation, and air and water pollution. The concept of

sustainability can be used to guide decisions at the global,

national, and individual levels (e.g. sustainable living).
Where does the term come from?
While the concept of sustainability is a relatively new idea,
the
movement as a whole has roots in social justice,

conservationism,
internationalism and other past

movements with rich histories.
By the end of the twentieth

centuries, many of these ideas had
come together in the

call for 'sustainable development.
This research study discusses the linking of education
to international development, and examines the
relevant actions of agencies and governments in
a number of economically developing countries.

This study includes Sustainability, role of education
and roles of The UN through its summits and conferences.
1-The Research Vision, Mission and Objectives:

The vision is: Our globe lives in peace, development
, prosperity and happiness). The vision of this study
is to support you in developing the skills, knowledge
and terminology to understand and act on the
relationship between education and development.

Education, like other forms of investment in human

capital, can contribute to economic development and
raise the incomes of the poor just as much as
investment in physical capital, such as transport,

communications, power, or irrigation.

The mission is : Doing research theses
The goal

The goal of this doctoral study was to explore the lessons that can be learned from the
Taiwanese experience of mainstreaming ESD into national education and sustainable
development policies. To this end, this study examined the development and implementat
ion of
Taiwan's ESD policies, with a particular focus on the Environmental Education Act
––
a
nationwide environmental and sustainability education policy that emerged during the United
Nations Decade of Education for Sustainable Development.
The methodologi
cal framework of
policy ethnography (Ball, 2016) was used to follow the Environmental Education Act across
various contexts from the standpoint of policy actors, including lawmakers, policy implementers,
school principals and administrators, and teachers (
Griffiths, 2003).

Sources of data included
official texts (e.g., national sustainable development action plans, policy guidelines, official
announcements, curricular, evaluation
documents
), two
-
round of semi
-
structured interviews with
7
30 policy implementer
s of the Environmental Education Act, and approximately 70 hours of
ethnographic observation with four policy implementers. Data were analyzed using a hybrid
process of inductive and deductive thematic analysis (Fereday & Muir
-
Cochrane, 2006) in which
both
data
-
driven and theory
-
driven codes were used to interpret multiple sources of data.
T
his dissertation follows a manuscript
-
based format.
The first
manuscript
focuses on the
governmentality
of the Egyptian government
and
policy
implementers.
The second
manuscript
explore
s
the historical and political traditions that have shaped the ESD policies in Egypt.
Im
portant findings from this study include:
(A) the government of Egypt seems to have a
strong political interest in ensuring the proper implementation of the Environmental Education
Act in the Egyptian society;
(B) Egyptian Environmental Education Act app
ears to have
realized UNESCO's strategy of introducing and promoting ESD through multiple formal, non
-
formal and informal educational programs;

(C) current ESD activities have
failed to meaningfully engage action that address the underlying drivers of our climate
breakdown
,
and the policy implementers
o
f the
Environmental Education Act have come to see
through this green
-
washing exercise.
Drawing on the findings and analysis of this study, this
research sheds light on the potential and the limitations of adopting UNESCO's ESD
framework to enable
a sustainable future. First, this study highlights that, without critically
8
reflecting on what to change, the impact of ESD can be limited in bringing about the necessary
changes for creating sustainable societies.

It also adds to the discussion on what t
ypes of social
learning and education are necessary for achieving United Nations' sustainable development
goals.
Additionally
, this doctoral research contributes to the scholarly discussion of different
political traditions, governing
structures, and policy tools for ESD implementation in various
political contexts. These discussions will have important implications for future education and
sustainable development policies and practices.
The Objectives :

1-Redusing the number of inhabitants who live under
the low level of income.
2-Saving people infected with serious diseases.

3-Reducing deaths from tuberculosis.
The problem:
The problem is: We, the researching group, noticed
that our planet suffers from poverty, injustice, violence,
pollution, ignorance, intolerance, wars, terrorism,
climate changes, low incomes and illiteracy.
3-Reasons for the research:
The reason for doing such research is that I and my
colleagues noticed that there are many poor countries,
poor individuals, unjust distribution for the properties
and illiterate people. After preliminary interviews with
the senior managers and teachers at schools,

we have identified our areas of the interest:

organizational structure, leadership, and communication.
4- The researching questions:

How does education affects development and solve

our global problems in the field of peace, culture,
economy, social system and human rights .
How we make education organizations perform

well and learning outcomes high?
The results section is where I reported the findings of

my study based upon the methodologies I applied to

gather information. I used case studies, interviews and
gathered data at the organizations of schools,
associations and zones of education. I reached to

Environmental Sustainability
Ecological integrity is maintained, all of earth's environmental
systems are kept in balance while natural resources within
them are consumed by humans at a rate where they are able


The United Nations (UN) defines sustainability simply as

"meeting the needs of the present without compromising the

ability of future generations to meet their own needs."
"I like this definition," said Mike Weinstein, director of

sustainability at SNHU. "It asks us to consider two things;
first, what are 'needs?' And secondly, what is life beyond

ourselves?".

Weinstein describes "needs" as clean water, healthy food
and stable housing and points out that billions of people still

lack access to some combination of those needs.

According to Water, a global nonprofit organization, about one
in 10 people, or 771 million people, do not have access to
safe water
Human communities across the globe are able to maintain
their independence and have access to the resources that

they
require, financial and other, to meet their needs.
Economic
systems are intact and activities are available to

everyone,
such as secure sources of livelihood.
Universal human rights and basic necessities are attainable
by all people, who have access to enough resources in order
to keep their families and communities healthy and secure.
Healthy communities have just leaders who ensure personal,
labour and cultural rights are respected and all people are
protected from discrimination.
We wrote a report that included our data, solutions and

recommendations we presented.
Our teachers, senior teachers, schools managers and

education organizations leaders learnt the relation
between education and development through the
following the key findings and secondary findings
we presented.
I will Present a result and then explain it, before
presenting the next result then explaining it, and so on,
then end with an overall synopsis.This is the preferred
approach as I have multiple results of equal significance.

It is more common in longer papers because it helps the
reader to better understand each finding.
Finding result 1 :
Sustainability:
Thus, the authors consider sustainability to be a paradigm
for thinking about a future in which environmental, societal,

and economic considerations are balanced in the pursuit of

development and improved quality of life.
Sustainability is a broad discipline, giving students

and graduates insights into most aspects of the human
world from business to technology to environment and
the social sciences.
The core skills with which a graduates leaves college or
university are highly sought after, especially in a modern
world looking to drastically reduce carbon emissions and
discover and develop the technologies of the future.

Sustainability draws on politics, economics and, philosophy
and other social sciences as well as the hard sciences.

Sustainability skills and environmental awareness is a

priority in many corporate jobs at graduate level and over
as businesses seek to adhere to new legislation.

Therefore, Sustainability graduates will go into many
fields but most commonly civic planning, environmental

consultancy (built and natural environment), agriculture,

not for profit, corporate strategies, health assessment

and planning, and even into law and decision making.

Entry-level jobs are growing and over the coming years,

bachelors graduates can expect more and more options
and opportunities.
Why sustainability?
The motivations behind sustainability are often complex,
personal and diverse. It is unrealistic to create a list of reasons
why so many individuals, groups and communities are working
towards this goal. Yet, for most people, sustainability comes
down to the kind of future we are leaving for the next

generation.
Sustainability as a value is shared by many individuals and
organizations who demonstrate this value in their policies,
everyday activities and behaviors. Individuals have played
a major role in developing our current environmental and
social circumstances. The people of today along with future
generations must create solutions and adapt.
Environmental sustainability is important to preserve

resources like clean air, water and wildlife for future

generations.
Another important sustainability definition that Weinstein likes

is: "Ensuring that human society operates with ecological

borders." This definition is known as the planetary boundary

(PB) concept. It was introduced in 2009 to define where

humans can operate safely within the environment's

constraints, according to Science, an online research

organization. It's important to understand that humans do

have boundaries, and it's important to understand where
those are to maintain sustainability.

Although, most of the world is very disconnected from the

basic functioning of the planet and it's easy to lose sight of

essential factors, according to Weinstein. For example,

humans are members of Earth and live in the same spaces
as the rest of the living beings on the planet. "Our current

economic activity ignores these boundaries," Weinstein said.
2-Materials and Methods

In order to find out the answer to the research question
and to fulfill both purposes of the research, we have
conducted a qualitative research. We used types

of qualitative research methods like an in-depth interview,

focus groups, ethnographic research, content analysis
and case study research that are usually used.
This has been done by interviewing hundreds of
people in the streets, educated people at schools,
universities and several associations, farmers in

the fields, workers in the factories, employees in

the companies, learners at schools, women,
young and elders everywhere.
We have tried to talk to representatives of different
layers of the organizations to make our research
more diverse and complete. These semi-structured
interviews resulted in qualitative data, which had
been processed and analyzed using coding technique.
Our research used 2 methods:
One of academic character, and one of practical character.

1-The academic purpose is in investigating relationship

between Education and Development.

2-The practical purpose is in giving analysis-based

recommendations about possible ways to implement
education to solve our global and cultural problems.

3-We used team work, pair work, individual work,

interviews, lectures, debates, experiencing, observations,
analysis, synthesis, assessment, feedback and evaluation.
4-We held workshops, modeling, training units authentic
field practice in actual fields and we assessed, followed
and evaluated what we recommended academically before.
It took 6 months to conduct our experiences that we

acquired from our professors in East Anglia University,
England.
Outcomes and impact –

My PhD research mustn't be put on a library shelf to be stored like the ones that couldn't be benefited from. My PhD a practical and relevant research. It is a message of progress, development, promotion and the only solution for the problems that people in charge of education , planners, administrators, teachers, learners, course content authors and people of assessment all over the world.

1-My research is Significant :
My proposed research will be academically significant. To do this

properly, I acknowledge relevant existing scholarship and I explain

how my research will relate to it. I am able to show how my PhD will

contribute to its field and – ideally – indicate some of the gaps in

knowledge it will aim to fill.
2-My research is feasible / doable:
1-Each education association must know that the education

policy is based on using critical thinking skills not just attainment or

learning by heart.
2- Many training units, workshops, conferences and webinars must
be held to train teachers to use methods of teaching that are based

on critical thinking skills like: solving problems, doing projects, doing

tasks, case study, making decisions, competency, mind mapping,

CLT, constructivism, Discovery, exploration,brainstorming,

3- Learners must use activity-based learning method to dialogue with hemselves, dialogue with others, observe, experience, do, practice, research, explore, work in pairs, peers and groups. Learners must learn English through implementing the 5 language skills: Listening, speaking, reading, writing and using culture. Learners must observe, participate, interact, role-play, act, evaluate, analyze, synthesize imagine, create and innovate. The teacher must be just a monitor, guide, observer and supporter not just a lecturer or dictator.
4- The course content must go with the critical thinking skills projects

to lead the teacher to work together in the same strategy.

Authors must write text books that match using critical thinking skills.

5- The assessment must test the learning outcomes that have been

based on critical thinking skills not just multiple-choice question,

Assessment must include all exercises of Matching, filling in, true or

false, practical assessment in listening, speaking, reading, writing,

and researching.

6-Education technology must be used in teaching, learning, typing

course content, education activities, education projects, doing tasks,

doing model lessons,doing lesson plans, competency , practical

learning, assessment and evaluation, CDs, videos, video conferences,
recorders, films, training units, YouTube, platforms, Zoom, sites, blogs,
social media, webinars and others.
My research deals with a very vital and important problem that causes worry to all people all over the world. It is actual. It touches our lives everywhere. If we solve the problems of education, all programs of sustainable development will succeed.

People will understand other peoples and other cultures to live in

peace. Production in every field will double. All work markets will

receive skilled and trained university graduates.

4-I suggest what will become possible.

1-Other researchers can use or build upon my research results. My

research will close the gaps of the missing relation between the education policy,curriculum and assessment in academic knowledge.
2- I am ready to do workshops, webinars,conferences, training units and meetings to do professional development visits and meetings for the teachers in my country with attendance or through using technology.
3- I can use my global education sites and my blog to do professional development meetings to all teachers all over the world with attendance or through using my sites, emails or the university platform..
4- If the people in charge put me in charge of implementing my project in my country, I will enter classes with the company of teachers and senior teachers of English and do model lessons based on using critical thinking skills.
5- If I was asked to do professional development anywhere all over the world, I am ready to do the same to add my knowledge to humanity.
6- I am ready to be in touch with any university or any education association all over the world to give a hand .
7- My project is worthy and doable. It doesn't cost much money or funding. It is easy not difficult. It is very possible.
8- Curriculum designer, course content authors, teachers of English perfect this new system of education, learning outcomes will be carried out perfectly. Learners will become good citizens, scientists and are able to use critical thinking in their daily life trough solving problems, making the right decision, self expression, good evaluators, good analysts, creators and wonderful innovators.
The purpose of the discussion is to interpret and
describe the significance of our findings in light of
what was already known about the research
problem being investigated and to explain any
new understanding or insights that emerged as a
result of our study of the problem.

DISCUSSION provides the explanation and interpretation

of results or findings by comparing with the findings in
prior studies. Then, I can say that: compared to the

previous study about (Education for sustainable development),
I say that my research is different . My research

recommended the following:
Role of education
Education........................................
is based on the principles and values that underlie sustainable

development.

deals with the environment, society, culture and economy.

uses critical thinking techniques and skills.

promotes lifelong learning
.

is based on local needs, perceptions and conditions.

engages formal, non-formal and informal education.

accommodates the concept of sustainability.

addresses global issues and local priorities.

builds decision-making, social tolerance, environmental

stewardship, an adaptable workforce, and a good quality of life




What Can You Do?
You can install solar panels, use an electric car, ride a bike or
use other practices that minimize your economic footprint.

Still, these can be costly, often more so than non-sustainable

solutions, Weinstein said. While expense doesn't rule out

those practices, there are other solutions you can pursue as

well.

You can also focus on pressuring large systems to change.

Weinstein said that SNHU has an Office of Sustainability

because SNHU President Paul LeBlanc and the university's

Board of Trustees and senior leadership understand that it is

the right thing to do—and, because SNHU's staff, faculty and
students expressed interest in a university-wide commitment.

Across college campuses, there is a public outcry for change.

92% of college students agreed that their institutions should

incorporate and promote sustainable development, according

to Students Organizing for Sustainability (SOS) International
6-Limitations
There are many barriers to achieving sustainability that

must be addressed for a "sustainability transition" to

become possible. Some barriers arise from nature
and its complexity. Other barriers are "extrinsic" to

the concept of sustainability. A number of extrinsic

sustainability barriers are related to the dominant

institutional frameworks where market mechanisms

humanity can take to transition to environmental

sustainability include: maintaining ecosystem services,

solutions, and existing global organizations (such as

global regulations, for example due to the lack of

The empirical results reported herein



should be considered
in the light of some



limitations."
1-Time constraints
Just as researchers have deadlines to turn in their
class papers, academic researchers also must meet

the deadline for submitting a research manuscript
to a journal. Therefore, the time available to study
a research problem and to measure change over
time is constrained by the deadline of my

"assignment."
I should have Made sure I choose a research problem
that I will be able to complete well before the

assignment's deadline. If time constraints negatively
impacted my study in any way, acknowledge this
impact by mentioning a need for a future study.

2-Conflicts arising from cultural bias and



other personal issues
Researchers might be biased views due to their
cultural backgrounds or perspectives of certain

phenomena, and this can affect a study's legitimacy.

Also, it is possible that researchers will have
biases toward data and results that only support

their hypotheses or arguments.
In order to avoid these problems, the author(s) of
a study should examine whether the way the
problem was stated and the data-gathering

process were carried out appropriately.

I found a difficulty , but I did it .
3-More study:
I suggest additional studies in the future as the subject
of my research is of a national importance to my great
country. Leading a multicultural team is very important.
In conclusion, I provide a brief conclusion that ties each
of the findings together and provides a narrative bridge

to the discussion section of the your paper.

We reached
to the objectives we set
before and the vision we
dreamed of through implementing our mission,

goals and objectives.