Humor:
Teacher: You missed school yesterday, didn't you?
Pupil: Not very much!

Dear visitor,
Use the language selector above to go through my whole site using any native language you speak,
then you can enjoy my YouTube channel.
اختاراي لغة من لغات العالم / اللغة التى تريد تصفح موقعى باستخدامها . استخدم المؤشر

الذى فى الاعلى
I register a video presentation in my YouTube channel for each page of my site.
Next,use the other world site selector above to go to the search engine site or the social media site you like.


A brief Summary for:
My Project
( Dissertation / Research /



Thesis / Publication / task )


Researching



Study
in

Education And

Development
Title

Education

And

Development
Corresponding Authors:

1-Mr. / Girgis Hanna the researcher.
2- 3 of my assistant Colleagues.
Editor
Edited by: Mr./ Girgis Hanna Haroun
Supervisor:
Senior supervisors of English in Egypt.
The site published on:
www.bchmsg.yolasite.com

Subject:
Education and Development

Online since : Feb, 2023
Affiliation:
The Ministry of Education in Egypt & East

Anglia University, England..
Drawing upon findings from a funded study of an

academic leadership in Egypt ( Ministry of Education)
and provided by (full) professors, this research focuses
on (Education and Development) as perceived by those

on the receiving end of it.
My research is supervised by my senior and public

supervisors of education in Egypt. Research on leadership

is defined as the influence of one or more people on the

research-related behavior, attitudes or intellectual capacity

of others. Seven specific features or keywords of my

professorial research about (Education and development)

are identified and examined. They are the conflicts of
interest in my research.

They include:
1-Education and social justice

development:).

2-Education and economic growth:

3-Education and human rights (Political

4-Education and culture injustice

5-Education and peace building


6-Education and social change
7-Education and intolerance.
My personal



statement
A great teacher is like a great artist who uses basic tools to transform raw materials into valuable assets of society. However, great artists may not have the best tools or best skills because of their passion and their unique perspective of the world.
Great teachers are not just ones who transmit information, teach skills, and help students earn the best grades. They are those who share their passion for knowledge and curiosity with their students, inspire the students' creativity, develop their critical thinking ability, and prepare them for the complex world they will face after stepping out of campus.
Teaching is part of the process in discovery and it also provides an opportunity to learn, where knowledge and critical thinking are shared by teachers with their students, and enthusiasm and creative ideas are shared by students with their teachers. Reflecting on my own experience as student, I am truly inspired by the good role-model of my mentors and hope to relay this process to the younger generation and to influence their lives through my teaching and advising.
My undergraduate major is in teaching English in my country, Egypt. It provides me with fundamental pedagogical principles to engage and guide my future teaching practice in undergrad levels. For classroom teaching, my goals are not only to give lectures, but to motivate students' enthusiasm and encourage discussion and interaction. This provides students with the skills in communication, critical thinking and problem-solving, which are necessary training to pursue future professional careers.
For mentoring student research, my goal is to guide them in research lab and motivate the students to give their best efforts. As students come in with different background and interests, I will provide them with the freedom to explore and to think about problems in new ways. In the mean time, I will also actively engage in their projects and guide students' discoveries. The value of research advising is so rewarding because we continue generating new ideas during the discovery process and push forward the research.
Abstract
This thesis has been written on commission by me,
Girgis Hanna Haroun, a secondary supervisor of

English at high schools and colleges in Egypt.
I and my team worked as a team work to present
this research.
Education is a human right, a powerful driver of development, and one of the strongest instruments for reducing poverty and improving health, gender equality, peace, and stability. It delivers large, consistent returns in terms of income, and is the most important factor to ensure equity and inclusion.
For individuals, education promotes employment, earnings, health, and poverty reduction. Globally, there is a 9% increase in hourly earnings for every extra year of schooling. For societies, it drives long-term economic growth, spurs innovation, strengthens institutions, and fosters social cohesion.
Developing countries have made tremendous progress in getting children into the classroom and more children worldwide are now in school. But learning is not guaranteed, as the 2018 World Development Report (WDR) stressed.
Making smart and effective investments in people's education is critical for developing the human capital that will end extreme poverty. At the core of this strategy is the need to tackle the learning crisis, put an end to Learning Poverty, and help youth acquire the advanced cognitive, socioemotional, technical and digital skills they need to succeed in today's world.
However, COVID-19 has wreaked havoc on the lives of young children, students, and youth. The disruption of societies and economies caused by the pandemic has aggravated the already existing global education crisis and impacting education in unprecedented ways.
Among its many dramatic disruptions, the pandemic has led to the worst crisis in education of the last century. Globally, between February 2020 and February 2022, education systems were fully closed for in-person learning for 141 days on average. In South Asia and Latin America & the Caribbean, closures lasted 273 and 225 days, respectively.
Even before the COVID-19 pandemic, this global learning crisis was stark. The learning poverty indicator, created by the World Bank and UNESCO Institute of Statistics and launched in 2019, gives a simple but sobering measure of the magnitude of this learning crisis: the proportion of 10-year-old children that are unable to read and understand a short age-appropriate text.

In low- and middle-income countries, the share of children living in Learning Poverty – already 57% before the pandemic – could potentially reach 70% given the long school closures and the wide digital divide that hindered the effectiveness of remote learning during school closures, putting the SDG 4 targets in jeopardy. One billion children saw their in-person education interrupted for more than a year. For many, the interruption was for 2 years.

Children and youth in most countries suffered major learning losses during the pandemic. Rigorous empirical evidence from various countries, including low-, middle-, and high-income contexts across regions, reveals very steep losses. School closures and ineffective remote learning caused students to miss out on learning and to also forget what they had learned: on average, for every 30 days of school closures, students lost about 32 days of learning.
The staggering effects of school closures reach beyond learning. This generation of children could lose a combined total of US$21 trillion in lifetime earnings in present value or the equivalent of 17% of today's global GDP – a sharp rise from the 2021 estimate of a US$17 trillion loss.

COVID-19 created an inequality catastrophe. Almost all countries provided some form of remote education during school closures, but there was high inequality in access and uptake between and within countries. Children from disadvantaged households were less likely to benefit from remote learning than their peers, often due to a lack of electricity, connectivity, devices, and caregiver support. Girls, students with disabilities, and the youngest children also faced significant barriers to engaging in remote learning. Overall, at least a third of the world's schoolchildren – 463 million globally – were unable to access remote learning during school closures.
Additionally, children's mental health has been negatively affected, while risks of violence, child marriage and child labor are also increasing. The situation is more dire for girls, who are more vulnerable to violence, child marriage, and becoming pregnant. Vulnerable groups such as children with disabilities, ethnic minorities, refugees, and displaced populations are also less likely to return to school post-crisis.
School disruptions particularly affected the youngest children. Early childhood education was closed the longest in many countries, with limited or no support for remote learning.

In addition to learning losses, schooling disruptions have also exacerbated disparities in nutrition, health and stimulation, and access to essential social protection and psychosocial services. Millions more children have been put at risk of being pushed into child labor, early marriage, and of leaving school altogether.
Adding to these challenges is the negative impact of the unprecedented global economic contraction on family incomes, which increases the risk of school dropouts, and results in the contraction of government budgets and strains on public education spending.
Youth have also suffered a loss in human capital in terms of both skills and jobs. In many countries, these declines in youth employment were more than twice as large as the declines in adult employment. As a result, this generation of students, and especially the more disadvantaged, may never achieve their full education and earnings potential.
Action is urgently needed now – business as usual will not suffice to heal the scars of the pandemic and will not accelerate progress enough to meet the ambitions of SDG 4. We are urging governments to implement ambitious and aggressive Learning Recovery Programs to get children back to school, recover lost learning, and accelerate progress by building better, more equitable and resilient education systems.
Several preliminary interviews made us very interested

at the global problems helped us to formulate our
research question: "How does education contribute

to solve the problems and dangers that face our life
and our planet?"
Moreover, it made our research have two purposes,
one of academic character, and one of practical character.
The academic purpose is in investigating relationship
between Education and development .The practical

purpose is in giving analysis-based recommendations

about possible ways to use education in solving our

problems we face.
The findings of our research revealed that Governments

should work with parent and teacher associations, as well
as the private sector and civil-society organizations,
to find the best and most constructive ways to improve
the quality of education. Innovation has to be harnessed,

and new partnerships must be forged.

All investment projects should be found all over

any country regions, not in 4 or 5 areas and the

other areas suffer from idleness and poverty.Education

teaches us that there must be a fair and compassionate
distribution of the fruits of economic growth.

We must reclaim the deserts to give products.

We suffer from the global warmth as it melts the snow

of the south pole and the north pole.
We must use alternative clean renewable energy like



the solar energy, nuclear energy , winds energy, battery cells



energy or electric power.Learners must be trained to hate



violence and taste the love of peace in dealing with the


school community, family community, the man of the


street, his friends and mates.Education teaches us that


clean environment protects us from diseases that result


from all kinds of pollution and local solutions.
The Research Content:
1-Introduction

This research study discusses the linking of education
to international development, and examines the relevant

actions of agencies and governments in a number of

economically developing countries. This study includes

climate change, behavioral and experimental economics,

environmental justice, social protection and well being.
climate change, behavioural and experimental economics, environmental justice, social protection and wellbeing throughout the lifecourse. - See more at: https://www.uea.ac.uk/devresearch/#sthash.oe1DeCfi.dpuf
climate change, behavioural and experimental economics, environmental justice, social protection and wellbeing throughout the lifecourse. - See more at: https://www.uea.ac.uk/devresearch/#sthash.oe1DeCfi.dpuf
climate change, behavioural and experimental economics, environmental justice, social protection and wellbeing throughout the lifecourse. - See more at: https://www.uea.ac.uk/devresearch/#sthash.oe1DeCfi.dpuf
It also, includes educational reform, multicultural and
bilingual education, education and citizenship, teacher

training and the relation between the state and teachers,

the global governance of education systems in low-income

countries, the social movements in promoting quality

education, rights-based education and youth issues,

education and religion, and non-formal education.

I was asked to do a research about the relation between
the skilled university graduates and the work market

requirements of today and how to find solutions through
giving 3 examples for 3 countries that faces and

overcame such problem.

1-The Research Vision, Mission and Objectives:

The vision is: (Our globe lives in peace, development,
prosperity and happiness). The vision of this study is to
support you in developing the skills, knowledge and
terminology to understand and act on the relationship
between education and development.
Education, like other forms of investment in human
capital, can contribute to economic development and
raise the incomes of the poor just as much as investment
in physical capital, such as transport, communications,

power, or irrigation.

The mission is : Doing research theses
Objectives of study:
Solving problems that arise from the bad habits and
behavior of nations and individuals.
1-Refusing socio-economic, political and cultural injustice.
2-Education helps people robe out of poverty and into
prosperity.

3-Education helps to prevent disease and to use health
services well.

4-Education helps people to get high wages.
These earnings in turn contribute to the national

economic growth.

5-Democracy and political stability: Education supports
the growth of civil society, democracy, political stability
and citizens' rights.

6-Education can contribute to the development of
human rights, human development, human capital

and social cohesion.
7-This study helps to reform the education system
and policy.

8-The study aims at supporting the 58 million children

who are our of school, and to improve learning
outcomes for those who attend school.
2-A problem needs a solution
We faced a problem that needs a an urgent solution.
The problem is: We, the researching group, noticed
that our planet suffers from poverty, injustice, violence,
pollution, ignorance, intolerance, wars, terrorism,
climate changes, low incomes and illiteracy.
3-Reasons for the research:
The reason for doing such research is that I and
my colleagues noticed that there are many poor

countries, poor individuals, unjust distribution for
the properties and illiterate people.
There are terrorists, extremists and peace4 haters.
Poor planet suffers from social and economic problems.

After preliminary interviews with the senior managers
and teachers at schools, we have identified our areas

of the interest: organizational structure, leadership, and

communication.
Education is a human right. And, like other human
rights, it cannot be taken for granted.
Across the world,95 million children and 65 million
adolescents are out ofd school. More than 120 million
children do not complete primary education.
Behind these figures there are children and youth
being denied not only a right, but opportunities:
a fair chance to get a decent job, to escape poverty,
to support their families, and to develop their communities.

This year, decision-makers will set the priorities for

global development for the next 15 years.

They should make sure to place education high on the list.
4- The researching questions:

How does education affects development and solve
our global problems in the field of peace, culture,
economy, social system and human rights .
How we make education organizations perform well

and learning outcomes high?
5-The problem solutions
Individuals, families, societies, countries and

communities must learn academically and practice

actually the roles played by education to have a clean

environment, educated society, rich and cultured

people to leave in peace and prosperity.
2-Materials and Methods
In order to find out the answer to the research question
and to fulfill both purposes of the research, we have

conducted a qualitative research. We used types of
qualitative research methods like an in-depth interview,
focus groups, ethnographic research, content analysis

and case study research that are usually used.

This has been done by interviewing hundreds of people
in the streets, educated people at schools, universities

and several associations, farmers in the fields, workers
in the factories, employees in the companies, learners
at schools, women, young and elders everywhere.
We have tried to talk to representatives of different layers
of the organizations to make our research complete.
These semi-structured interviews resulted in qualitative
data, which had been processed and analyzed using

coding technique.
Our research used 2 methods:
One of academic character, and one of practical

character.

1-The academic purpose is in investigating relationship

between Education and Development.

2-The practical purpose is in giving analysis-based
recommendations about possible ways to implement
education to solve our global and cultural problems.

3-We used team work, pair work, individual work,
interviews, lectures, debates, experiencing,

observations, analysis, synthesis, assessment,
feedback and evaluation.
4-We held workshops, modeling, training units
authentic field practice in actual fields and we
assessed, followed and evaluated what we
recommended academically before. It took

6 months to conduct our experiences that we

acquired from our professors in East Anglia

University, England.
3- Main Findings / Results
The results section is where I reported the findings

of my study based upon the methodologies I applied
to gather information. I did surveys with teachers,
senior teachers, headteachers and people in charge
I used case studies, interviews and gathered data

at the organizations of schools, associations and
zones of education. I reached to some findings.
Findings and results:
We wrote a report that included our data, solutions

and recommendations we presented. Our teachers,
senior teachers, schools managers and education
organizations leaders learnt the relation between
education and development through the following

key findings and secondary findings we presented.
I will Present a result and then explain it, before

presenting the next result then explaining it, and so on,
then end with an overall synopsis. This is the preferred

approach as I have multiple results of equal significance.

It is more common in longer papers because it helps
the reader to better understand each finding.
Finding result 1 :

climate change, behavioural and experimental economics, environmental justice, social protection and wellbeing throughout the lifecourse. - See more at: https://www.uea.ac.uk/devresearch/#sthash.oe1DeCfi.dpuf
Education is the key to development
In today's knowledge-driven economies, access to
quality education and the chances for development

are two sides of the same coin. That is why we must

also set targets for secondary education, while

improving quality and learning outcomes at all levels.

That is what the Sustainable development goal on

education, which world leaders will adopt this year,
aims to do.
Likewise, ensuring that girls are not kept at home

when they reach puberty, but are allowed to complete
education on the same footing as their male

counterparts, is not just altruism; it is sound economics.
Communities and countries that succeed in achieving

gender parity in education will reap substantial benefits
relating to health, equality, and job creation.
Today's students need "twenty-first-century skills,"
like critical thinking, problem solving, creativity, and

digital literacy. Learners of all ages need to become
familiar with new technologies and cope with rapidly
changing workplaces.
Governments should work with parent and teacher

associations, as well as the private sector and

civil-society organizations, to find the best and most

constructive ways to improve the quality of education.

Innovation has to be harnessed, and new partnerships
must be forged.
The effects of Education:
1-Education and social justice development:
All investment projects should be found all over any

country regions, not in 4 or 5 areas and the other areas
suffer from idleness and poverty. It is unfair that some

districts enjoy the best means of transport, technology,
high standard education and great chances of
employment but the other parts in the same country
complain of the bad services of health, low standard of
education and low incomes.

Food, clean water, clothing, suitable accommodation,

good services of health and education are basic rights
for every citizen. At the same time, every citizen must
be loyal to his country that saved him all his needs.

He must do his duty to give a hand in developing his

country. Beside the public sector, the private sector
must be encouraged to work in the field of development.
The developed countries must help the developing

countries. Justice should rise from the people and not
be dictated by the law of the governments.

All people are equal in front of law.
2-Education and economic growth:
Labour and humanity:

Education teaches us that there must be a fair and
compassionate distribution of the fruits of economic
growth. There must be no capitalist exploitation of

labor. There must be no place for slavery or tyranny

in work. All people are equal. Human life must be
valued above all material possessions.

The society should be based on cooperation and not
class conflict and competition. The "progress" of the

world is not true progress at all, if it ignored the value
of the human person
Results / Secondary Findings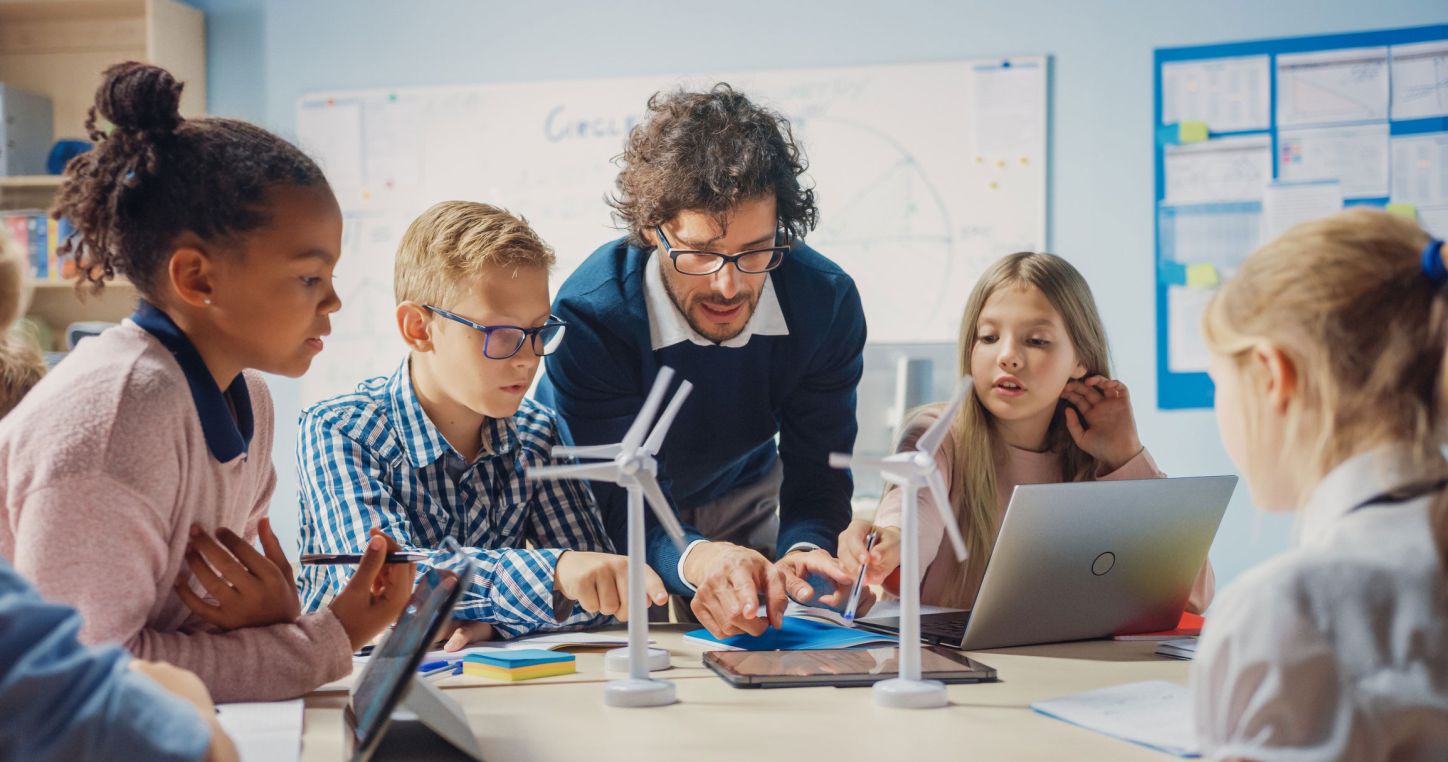 I will Present a secondary result ir finding and then

explain it, before presenting the next result then

explaining it, and so on, then end with an overall

synopsis.

This is the preferred approach as I have multiple results

of equal significance. It is more common in longer
papers because it helps the reader to better understand
each finding
.
Secondary finding result 1

Role of Education in Development

Role of Education in Development Essay: JP or the souls taking refuge in education, the desire for growth has no boundaries. Above lines from 'Ulysses', highlight the thirst of minds which are willing to learn. Education is not a destination, but a journey to be cherished. It is an enriching path, not only in lives of individuals, but also chartering histories of nations and building strong foundations of development.
In a developing society like ours, where an entire generation stands at crossroads of traditional values and western education, it becomes essential to define the parameters of education. For a traditionally rich country like ours, the roots of education can be traced back to compilation of Vedas. British furthered the cause of education in India. Though they introduced the study of English language to meet their administrative needs; it opened up a new world for Indians. It provided us with an opportunity to question our beliefs, our customs and our knowledge and with that questioning, the spirit of education dawned.
-Education and human rights :
We believe that every child has a right to enroll in

education and complete their education. We should
identify the barriers that exclude children from learning .

We should support young people who are out of school.

We should provide remedial support for children with
learning difficulties.

We should remove the financial, social, cultural and
geographical barriers that prevent children from learning.

Every child must have health care. It is forbidden for

children to work as long as they are at an early age.

They must enjoy his childhood. We should support
eradicating illiteracy.

There must be education, health, care and attention

for the early education and protection of children aged
0 to 6 years in rural communities. We must fight illiteracy
and ignorance.

Every citizen must know how to read, right, speak, listen

and exchange information and knowledge. He must know
all about the world he lives in. He must know about all
cultures and all civilized means of perfect behavior at schools
Secondary finding result 2
4Education and culture injustice
Violence, discrimination and marginalization are forms
of intolerance. Education for tolerance should aim at

countering influences that lead to fear and exclusion of
others. We should help young to develop their independent

judgement, critical thinking and ethical reasoning.

The diversity of religions, languages, color and cultures

is not a pretext for a conflict, but is a treasure that enriches us all.

The UNESCO Declaration says that tolerance is neither
indulgence nor indifference. It is the respect and the
appreciation of our world's culture and self-expression.

Tolerance ensures the human rights and the freedoms
of others. People are naturally diverse.

Only tolerance can ensure the survival of mixed

communities anywhere. Don't impose your culture
on others. You mustn't interfere with others' affairs
or specialties.
Secondary finding result 3
Integration of education into peace building .
The concept of peace is understood as the basis upon
which a curriculum is constructed. The study

demonstrates that a classroom peace curriculum

can be culturally relevant if it is guided by a clear

concept of peace.

Learners must be trained to hate violence and taste

the love of peace in dealing with the school community,
family community, the man of the street, his friends

and mates.

Education teaches us the language of dialoguing

which leads to understanding . That understanding
will lead to friendship which will lead to tolerance,
peace and love.

In the same way, this can happen on the standard of

not only individuals, but also, all the world countries.

The world will come back again to live on the Earth as
a paradise which was lost several millenniums ago.
5-Discussion
The purpose of the discussion is to interpret and
describe the significance of our findings in light

what was already known about the research problem
being investigated and to explain any new understanding
or insights that emerged as a result of our study of the problem.

DISCUSSION provides the explanation and interpretation
of results or findings by comparing with the findings in
prior studies. Then, I can say that: compared to the

previous study about (Education and Development),
I say that my research is different .


To highlight the importance of my study and how it may
be able to contribute to and/or help fill existing gaps in

the field of education and development, I say that the

secret of success for any development lies in education.
My research recommended the following:
Education in Social Change:
Education supports and promotes eternal values, the
capacity to welcome social change
, t
ransmission of culture,
removal of obstacles, increasing the areas of knowledge
Education encourages leadership role
stabilizing
democratic values and increases the
awareness against
social evils.
It saves equality among masses
,
social
awakening and national development.
6-Limitations

"The empirical results reported herein should be



considered in the light of some limitations."
1-Time constraints
Just as researchers have deadlines to turn in their

class papers, academic researchers also must meet

the deadline for submitting a research manuscript to

a journal. Therefore, the time available to study a research problem and to measure change over time is constrained by the deadline of my "assignment."I should have Made sure I choose a research problem that I will be able to complete well before the assignment's deadline. If time constraints negatively impacted my study in any way, acknowledge this impact by mentioning a need for a future study (e.g., a longitudinal study) to answer this research problem.
2-Conflicts arising from cultural bias and other


personal issues
Researchers might be biased views due to their cultural
backgrounds or perspectives of certain phenomena,

and this can affect a study's legitimacy.
Also, it is possible that researchers will have biases

toward data and results that only support their hypotheses or arguments. In order to avoid these problems, the author(s) of a study should examine whether the way the problem was stated and the data-gathering process were carried out appropriately. I found a difficulty , but I did it .

3-More study:
I suggest additional studies in the future as the subject
of my research is of a national importance to my great country.

Leading a multicultural team is very important.
7-Conclusion
In conclusion, I provide a brief conclusion that ties each

of the findings together and provides a narrative bridge to
the discussion section of the paper.
We reached to the

objectives we set before and the vision we dreamed of
through implementing our mission, goals and objectives.
This research enabled people to know that education is
the way to social justice development,
economic growth,
human rights peace building,
social change and tolerance.
8-Acknowledgements
I would like to express my very grea
t appreciation to those people who helped me during

my work on this thesis. They gave advice and assistance
in keeping my progress on schedule.
I would like to express my very great appreciation to

Dr Rod in East Anglia University for his valuable and
constructive suggestions during the planning and

development of this research work. His willingness to

give his time so generously has been very much appreciated.

I thank:

(The Main supervisor,The Second supervisor,
The Other academic staff in my department,
The support staff, Administrative staff, The referees,

funding bodies, the supervisor, Any students who undertook

side projects with me, friends and colleagues) .

I would like to offer my special thanks to the students

who undertook side projects with me.
I want to thank my people in charge of the education

system in my country for Funding and inviting me to

work on this project.
I would like to thank the schools, companies,
associations and other educational associations
for their assistance with the collection of my data :
personnel of schools
( Affiliated Institutions ) for their direct technical help,

time statistics/data and effort. Special thanks to my

colleagues, for their help and support.
I wish to acknowledge the help provided by my public

supervisor for his help, guidance, and advice in times

when I needed it most.
I am particularly grateful for the assistance given by
my professors in East Anglia University for their

general supervision and general administrative support.
My special thanks are extended to the staff of my
team for their writing assistance, technical editing,

language editing, and proof-reading."
Finally, I wish to thank my parents for their support and

encouragement throughout my study.
9-References
1-Some texts from publications of my professors in
East Anglia University, Norwich, Norfolk, England, UK.
2-Some quotations from online sites.
3-Some recommendations, guide and advice from my
colleagues who worked with me collaboratively and shared in

collecting data, analyzed them and synthesized them .