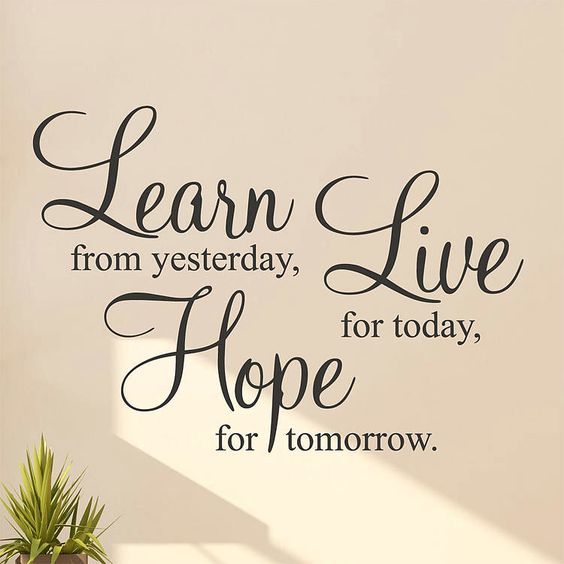 "For I know the plans I have for you, declares the Lord, plans for welfare
and not for evil, to give you a future and a hope."—Jeremiah 29:11
Father: How do you like going to school?
Son: The going bit is fine, as is the coming home bit too, but I'm not too keen on the time
Dear visitor,
Use the language selector above to go through my whole site using any native language you speak,
then you can enjoy my YouTube channel.
اختاراي لغة من لغات العالم / اللغة التى تريد تصفح موقعى باستخدامها . استخدم المؤشر

الذى فى الاعلى
I register a video presentation in my YouTube channel for each page of my site.
Next,use the other world site selector above to go to the search engine site or the social media site you like.
Teaching Methods

of
Jesus

Mr. Girgis

Jesus was the Master Teacher. This was

recognized by the great of His day, by His

followers, and through the ages by

Christians right up to today.
If we recognize our calling to teaching, even

though we might have been trained via methods

courses or have come to our positions because
of experience and years of study, what better

way to gauge our teaching ability than by finding

out how Jesus taught and carrying that over into

our classrooms today?
This paper will explore the methods Jesus used
to get His message across to the people of His

day and to teach His lessons to His disciples.

This paper could lead to ts' methods of teaching,
the development of a required course for student

teachers on Jesus' methods of teaching.
Jesus was the master teacher. Thousands would

gather to hang on his every word. People traveled

far and wide just to hear him. The lessons he taught
spread like fire and literally changed the world.
As pastors, if there is anyone we should emulate in
our preaching and teaching it is Jesus!
How did Jesus teach?
1. Parables.
Jesus spoke often using parables, which are stories
that illustrate an important truth. He would often

use the life situations of the people.
He spoke to in order to create a story that would

have a big impact on them. The main distinction

with parables is that the summary of the story

should demonstrate the important truth that needs

to be shared.For examples, see Luke 10 and 15.
2. Object Lessons.
Jesus used object lessons all the time. Sometimes

he would use actual objects, and sometimes he

would act out the object lesson. The main goal with

an object lesson is to share an important truth

visually. For examples of different types of object

lessons, see Matt 19, Mark 12, John 4, and John 13.
3. Dialogue.
Jesus would often engage religious leaders in

dialogue, which simply means to engage in the

asking and answering of questions. The skill

that Jesus had was to look beyond the surface to

determine the real question that someone was

trying to ask him, then he would help the

learner find the answer. For examples, see John 2 and 3.
4. Comparisons.
Jesus often taught using comparisons. These

comparisons often took the form of parables, object

lessons, similes, and metaphors. By comparing two
different things, Jesus would make a strong point to
His audiences. For examples, see Matt 5 and 13.
5. Poetry.
Poetry was a fairly important part of Jewish culture

in Jesus' day. Within Jewish poetry during this era,

the focus and structure of the poetry was focused

on the relationship between successive lines.

Jesus would restate lines in order to bring out the

emphasis of the point. For examples, see Matt 7

and Luke 6.
6. Hyperbole.
Jesus would occasionally use hyperbole, or

overstatement, in order to make His point. While we
sometimes have difficulty determining when Jesus
was using hyperbole, one clear example can be

found in Matthew 7.
7. Puns.
Who knew? Jesus would sometimes use puns when

he taught others. Often, the English translations of

the Bible are not able to bring out this distinctive,

because Jesus had a mastery of the Aramaic

language (Jesus' mother tongue) that He would use

to not only demonstrate His point, but do so in a

funny way, using a "play on words."

Such a usage of humor to communicate an
important truth can only be used if someone has a

mastery of the audience's language.

For an example of puns, see Matthew 23:24 and

look at His usage of the Aramaic words for gnat

(galma) and camel (gamla).
8-Jesus Spoke by His Authority
Other teachers quoted credible teachers or teachings to borrow authority. Jesus, on the other hand, boldly declared, "You have heard this, but I tell you…"

The crowds were amazed because He taught as one who had authority, unlike other teachers . Jesus alone could do this because he is the Word . All authority on Heaven and Earth has been given to him .
Application:

We cannot preach on our authority, but that's OK. Jesus gives us his. Preach the Word. Our power and authority come from Christ alone.
9-Jesus Told Stories
As you are aware, Jesus told countless parables.

He pulled spiritual truths from everyday life.

Not only did these stories make his teaching more
memorable, they also connected in a much more profound way.
Think about the parable of the Prodigal Son.
Jesus could have taught, "God loves you so much that He will welcome you back no matter how sinful you have lived."
Instead, Jesus tells the story of a boy who disowned his family, partied away his inheritance, came home to beg for mercy, but was surprisingly welcomed with open arms by his father who waited daily for his return.
Which is more powerful?
Application:

Tell stories. Lots of them. Use everyday life to teach profound spiritual truths.
10-Jesus Shocked People
Jesus often used hyperbole. He used outrageous examples, exaggerations, or shocking statements to get your attention.

These statements were not all meant to be taken literally,but they definitely got the point across.
For example, Jesus didn't really mean we have to rip out oureyes and amputate our hands for causing us to sin , or else all Christians would be blind amputees. He also didn't mean thatthe people he was speaking to literally had logs in their eyes.
He was making a point.
Jesus said things that shocked people and exaggerated the truth to emphasize his point.
Application:

Shock people. Exaggerate a little. Say outrageous things that aren't meant to be literal, but grab attention and communicate the point clearly.
11-Jesus Crafted Memorable Sayings
Jesus spoke poetically. He used catchy sayings and plays on words. This isn't always apparent in English translations. However, in the original language, Jesus made it much easier for his listeners to remember what he said.
For example, Jesus memorably said, "Judge not, and you will not be judged; condemn not, and you will not be condemned; forgive, and you will be forgiven; give, and it will be given to you.". Another great example is the Golden Rule.
Application:

Craft sticky statements. As Andy Stanley says, "Memorable is portable." If your people remember the lesson, they will carry it with them wherever they go.
12-Use of Repetition
There is a famous saying attributed to teachers: "You are going to do this over and over again until you get it right." Repetition is essential to new learning,as is relevance and rigor. Jesus utilized these three concepts as He worked not only with His disciples but with folks He met
We see this when He talked about the importance of receiving the kingdom of God like a little child, and when He told the disciples to allow the children to come to Him. In Peter we read about desiring the milk of the word like a child, and in regard to evil, be like infants.
His repetitious use of children sends a message to us. It is crucial to our lessons that we identify the essential concepts to be learned and build on them.
In teacher education, we talk about accessing prior knowledge and activating prior knowledge. Students need to see the relevance of what they are learning (how it ties in with what they already know), and how it might apply to their future.

This can be accomplished through various activation strategies such as two-minute talks, think-pair-share-,talking drawings, the first word (acronym), or THIEVES (title, headings, introduction, every first sentence, visuals and vocabulary, end of chapter questions, summary). Once we point out to students the relevance of the material, we can then increase the words.
Jesus helped his listeners understand and remember his teachings by the use of frequent repetition. He taught the same major themes again and again.

For example, Jesus spoke of his death and resurrection over and over again, and his disciples still didn't get it.
Sometimes people need to hear something many times over before they get it. Plus, teachings that get repeated get remembered.
Application:

Re re re repeat. Repetition builds emphasis and breeds memory. What gets repeated gets remembered. Find the main point of your message and say it again and again.
13-Jesus Asked Questions
Rather than just tell everyone the answer, Jesus led his listeners to conclusions by asking a lot of questions.
Questions are a powerful teaching method, especially when teaching to hostile people (like unbelievers). Questions stimulate critical thinking. Good questions make the audience demand answers.
Application:

Ask a lot of questions. Don't underestimate the power of a good question.
14-Jesus Used Visual Illustrations
Jesus often used object lessons to communicate concrete truth to his listeners. He washed the feet of the disciples to teach servant leadership .
He called a little child to him to discuss childlike faith .He described unselfish giving after watching a widow drop two small coins into the temple offering .
When he told the parable of the sower, there is a good chance he was standing near a field.Visually communicated truth is far more powerful than only spoken truth.
Application:

Use objects and visual illustrations. Block out time to be creative and think of ways to communicate your message visually.
15-Sayings and Word Pictures
Jesus loved to use sayings when He taught. Do you think when Jesus said,"Don't throw your pearls to pigs" (Matthew 7:6) that people remembered that and quoted it a few times since?

Have you ever said; "that's the blind leading the blind",a variation of a saying of Jesus from Luke?Our psychology students and education students tend to study a lot of notable figures who are known for their sayings.

Individuals such as Freud (1953) "What does a woman want,"John Dewey (1897) "Education, therefore, a process of living and not a preparation for future living"(p. 78), and most recently Arne Duncan (2011),"
The vast majority who drop out of high school drop-out not because it's too hard but because it's too easy,"make statements that tend to drive the concepts in their field of expertise.
It wasn't enough for people to just listen to his teachings. Jesus gave instructions and called them to do what he said. For example, he didn't just teach the disciples what to do, he then sent them out to do it and report back when they were done.
Jesus' teaching demanded action. But not everyone could handle it, such as the rich young ruler . Our experiences test our faith and teach us more than any sermon ever could.
Application:

Don't just tell them what to do. Provide opportunities for them to do it. Create experiences to apply the lesson. Ask, "How could I help my listeners actually live this out?"
16-Jesus Practiced What He Preached
There is no greater example of a preacher following his own teachings than Jesus. Jesus didn't just teach on prayer; he often withdrew to pray . Jesus didn't just teach on loving sinners; he had dinner with them .
Jesus lived what he said. He didn't just talk a good talk, he walked the walk, even through death on a cross.
Application:

Practice what you preach. The greatest lessons we teach come from our lives, not our mouth.
Conclusion
If you want to be an effective preacher or teacher, model your methods after Jesus.
Preach the Word, tell stories, be shocking, craft sticky statements, use object lessons, repeat yourself, create experiences, and practice