"And God will wipe away every

tear from their eyes; there shall

be no more death, nor sorrow,

nor crying. There shall be no

more pain, for the former things

have passed away." Revelation

21:4

Humor:
"A teacher takes a hand, opens

a mind and touches a heart"
Use the other language selector on my home page above to go through my whole site using any native language you speak,
then use the video above to see and listen to the same teaching topic in text below.
اختاراي لغة من لغات العالم / اللغة التى تريد تصفح موقعى باستخدامها . استخدم المؤشر

الذى فى الاعلى
Next, Use the world site selector on my home page above to go to the search engine site or the social media site you like.

My YouTube Channel: Click: :( Mr. / Girgis H. H).

High schools Education
Mr. / Girgis
Introduction:

Secondary school teachers are responsible for teaching

approved national curriculum subjects to students aged

11-19, guiding them through some of the most important

stages of their education –their GCSEs and A-levels.
If you enter this incredibly important profession, you will be

responsible for preparing lesson plans and teaching

pupils in accordance with the national curriculum.

Essentially, your primary objective will be to impart your

subject-specific knowledge using creative, interactive

and engaging teaching methods.
You'll also be responsible for marking students' work and
providing them with necessary feedback, criticism,

encouragement and support.
Why do you like to become a

high school teacher?
"One of the reasons I love teaching seniors is that they're
at that age where sometimes they feel like adults and

sometimes they still feel like kids. They try and act like

they are grown up but once it comes to filling out college

applications and getting jobs they really lean on me as a
teacher to help them through.

It also allows them to focus on projects and other

interesting activities for the students. ... As such, it's

possible to create great bonds with your students.

In the process, you can make a difference in their
lives and help them better understand the subject.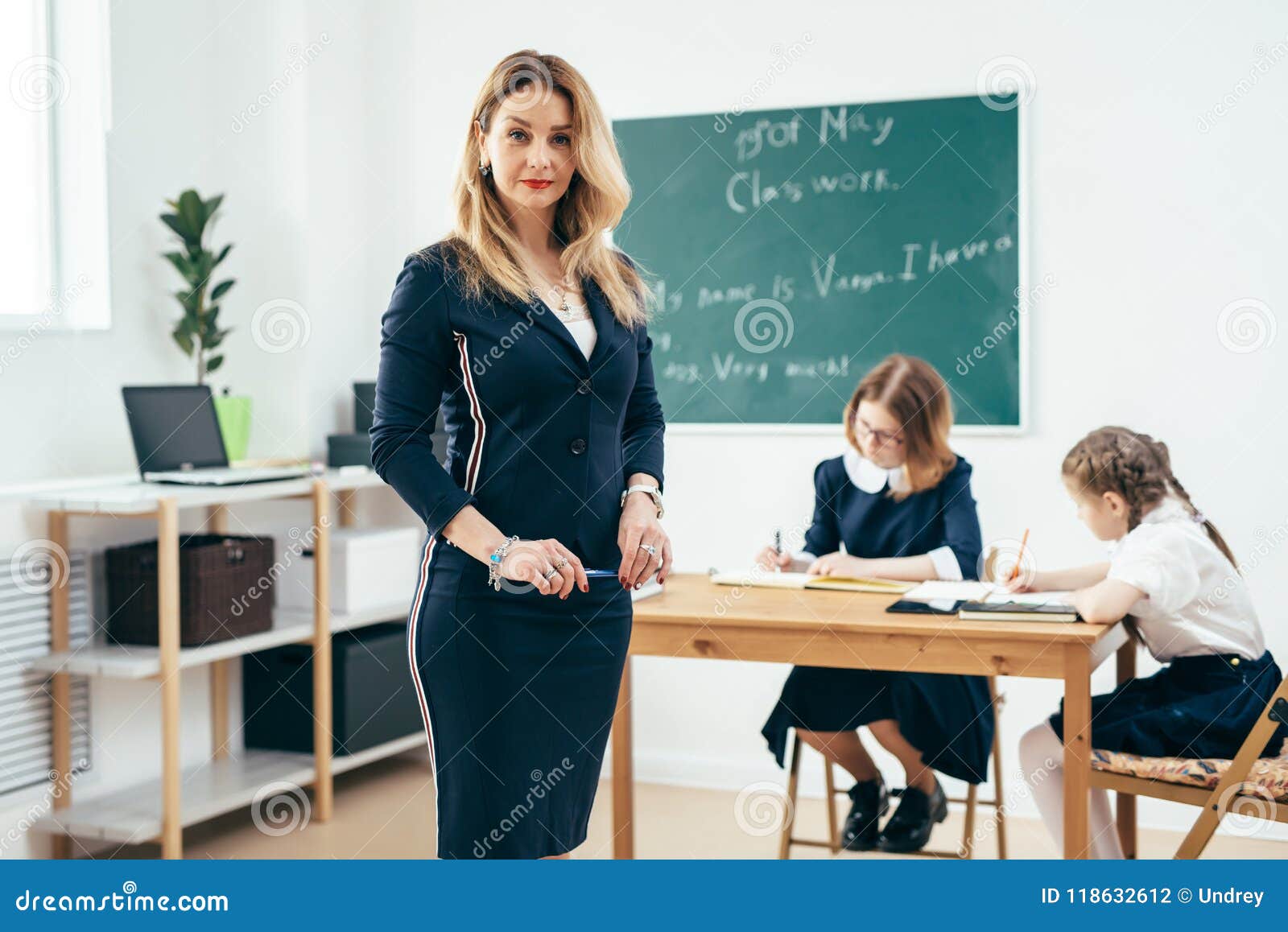 What did a high school teacher say?
I always knew that I wanted to become a teacher.
Because of my love for writing, I chose to study English
Education in college and become a high school teacher.
However, I worked as a Kindergarten Enrichment teacher

and daycare supervisor to pay for college, which lead me
to question my decision to teach secondary education.

Although I spent a semester taking classes in Early

Childhood Education, I ended up teaching English at the

high school level.I had to think about what was best for

me, just as you have to determine which grade level is

best for you. Where will you excel and thrive?
If you're thinking about teaching in a high school setting,

here are some pros and cons that you should consider.





Pros of Becoming a High School Teacher
Unlike elementary school teachers, high school teachers


only need to specialize in one subject. This allows



teachers
to delve deeper into subjects that interest them.
Many teachers cover the same course multiple times

each day, so it's less time consuming to come up with

lesson plans .It also allows them to focus on projects
and other interesting activities for the students.
High school students tend to be more mature than
middle or elementary school students. Many of them

are looking ahead to life after high school.

As such, it's possible to create bonds
with your students. In the process, you can make a
difference in their lives and help them better

understand the subject.

I'm not going to lie to you and say that every day of

teaching feels like a success. You will have days when you

question your choice to become a teacher, but it's the little

moments when you see a light bulb come on for students

or help a student through a tough time in their personal life.
Those are the moments that make teaching all worth it.
And thanks to social media, you can keep track of your
students and see the people that they become after they

graduate from high school.
Your role as a teacher:
As you educate the bright young minds of tomorrow, you
will need to pay attention to each individual student's

progress through the use of regular assignments, tests

and projects.

Furthermore, you'll be responsible for helping students

prepare for crucial examinations, admissions tests and

other competitive academic exercises.
From time to time, you may also get the opportunity to

take part in events and projects outside of the classroom,
such as taking children on cultural outings, field trips and
excursions.
Teaching, however, is not all about working with young

students. Frequently, you will have to attend meetings

with other teaching staff, undertake in-service training

and meet with pupils' parents to discuss their academic

progress at parents' evenings.
On a pastoral support level, you may be required to

provide counseling and guidance to students who are

facing learning difficulties. This may involve referring

students to other relevant authorities and professionals

who may be able to help them.

Teachers also need to keep their skills fresh.

Consequently, you'll be required to keep up to date on

new teaching methods and developments in the

curriculum.
Curriculum
A comprehensive high school curriculum should include math, language arts, science, social studies and a number of electives.
The goal of a high school education program is to prepare
students for the next phase of their lives after high school,
regardless of what that may be, whether it's furthering their
education or going right into the workforce.
Time 4 Learning provides an online high school curriculum

for students that teaches using an interactive, engaging

approach. The flexible, self-paced program is designed
so that students can work independently and progress

at their own pace as they learn new concepts.
Secondary education typically takes place after six years
of primary education and is followed by higher

education, vocational education or employment. In most

countries secondary education is compulsory, at least until
the age of 16.

The Secondary curriculum is a skills-focused program

that provides students with a broad and balanced
knowledge of key subjects, as well as effective

critical thinking and communication skills.
that provides students with a broad and balanced
knowledge of key subjects, as well as effective
critical thinking and communication skills.

Objectives
To promote the spiritual, moral, cultural, mental and physical development of all pupils at the School.
To prepare all pupils for the opportunities, responsibilities and experiences of adult life.
To enable all pupils to set their life and society in a relevant cultural, historical and geographical context and understand the nature of the world in which they live.
To help pupils acquire the knowledge, concepts, basic and transferable skills, values and attitudes which will serve them now and in the future.
To help pupils acquire lively and inquiring minds, the ability to question and argue rationally and to apply themselves to a variety of tasks and physical skills using logical processes in investigating problems.
To help pupils learn to communicate effectively using a

variety of media and techniques, including oral skills.
To pursue and recognize achievement and development
in every individual's personal growth and academic results, including those with special educational needs.
To provide opportunities for aesthetic and creative development, including interpreting, performing, creating, designing, making and problem solving.
To reflect sensitivity to issues of gender and culture and

commitment to whole school action in the pursuit of good practice in these important areas.
To develop social, political, economic and environmental

awareness.
To emphasize the acquisition of the tools of study (study
skills) for lifelong learning, notably the use of information
technology through the whole curriculum.
To develop in our pupils the ability to function as

contributing members of co-operative groups through
tutorial work, PSE, residential experience and work

experience and to make informed, realistic and

responsible decisions with respect to their immediate

future.
School Duties
Secondary education provide the learner with :
acquire necessary knowledge, skills and attitudes for the
development of the self and the nation promote love for

and loyalty to the nation promoter harmonious co-
existence among the peoples of Kenya develop mentally,

socially, morally, physically and spiritually enhance

understanding and respect for own and other people's

cultures and their place in contemporary society
enhance understanding and appreciation of

interrelationships among nations promote positive

environmental and health practices build a firm

foundation for further education and training develop

ability for inquiry, critical thinking and rational judgment

develop into a responsible and socially well adjusted

person promote acceptance and respect

All persons enhance enjoyment in learning identify

individual talents and develop them build a foundation
for technological and industrial development develop

into a self-disciplined individual who appreciates work

and manages time properly.



Three Innovative Methods of

Teaching
for High School Educators
Visualization, technology tools,

and active learning
1. Visualization
It can be very hard for students to understand a list of
disconnected facts. Knowledge that is organized and

connected to concepts with a goal of mastery, including
the ability to visualize the concepts, can lead to the

ability to transfer knowledge and to a deeper, longer-term

understanding of what is being taught.
2. Wisely managed classroom technology
Computers, tablets, digital cameras, video conferencing
technology, and GPS devices can all enhance a student's
learning experience. Possible uses of classroom
technology include using video games to teach

math and foreign languages, leveraging Skype to
communicate with classrooms or guest speakers
from around the world, or multimedia projects that

allow students to explore subject matter using film,
audio, and even software they create.
3. Active learning: Peer instruction, discussion


groups, and collaborative problem solving
All high-school educators dread a roomful of blank
faces or silence after they open up a topic for class

discussion. According to the Johns Hopkins Center

for Educational Resources (CER), devoting time to

active learning projects is one way to get students

thinking, talking, and sharing information in the classroom.