But as for me, I watch in hope for the L

ord

, I wait for God my Savior;
my God will hear me.Micah 7:7
Humor
School is practice for future life, practice makes perfect and nobody's perfect, so why practice?
Use the other language selector on my home page above to go through my whole site using any native language you speak,
اختاراي لغة من لغات العالم / اللغة التى تريد تصفح موقعى باستخدامها . استخدم المؤشر

الذى فى الاعلى
Next, Use the world site selector on my home page above to go to the search engine site or the social media site you like.
STEM Education

Mr. / Girgis
STEM:
Science, Technology, Engineering and Mathematics (STEM), This term is typically used when addressing education policy and curriculum choices in schools to improve competitiveness in science and technology development.
It has implications for workforce development, national security concerns and immigration policy.








Why Change?
In our work with thousands of teachers in hundreds of secondary schools, as well as from our work with faculty from dozens of colleges and universities, we have heard recurring concerns voiced:

too many students have low motivation and poor work habits;too many are not as well as prepared for the next level as they should be; too many don't know the basics and cannot apply what they know.
Many students have told us they find the teaching dull and the curriculum meaningless to them. Few when asked can articulate why they are learning what is presented to them.





Why STEM Education?
"In the 21st century, scientific and technological innovations have become increasingly important as we face the benefits and challenges of both globalization and a knowledge-based economy.
To succeed in this new information-based and highly technological society, students need to develop their capabilities in STEM to levels much beyond what was considered acceptable in the past.

STEM education gives people skills that make them more employable and ready to meet the current labor demand. It encompasses the whole range of experiences and skills. Each STEM component brings a valuable contribution to a well-rounded education. Science gives learners an in-depth understanding of the world around us.

STEM education goes beyond school subjects. It gives a skill set that governs the way we think and behave. Merging science, technology, engineering, and mathematics, STEM education helps us to solve the challenges the world faces today. Let's see what STEM means in the global context and how it influences the development of our society. "
Who Can Make a Diffe
rence
STEM education gives people skills that make them more employable and ready to meet the current labor demand. It encompasses the whole range of experiences and skills. Each STEM component brings a valuable contribution to a well-rounded education.

Science gives learners an in-depth understanding of the world around us. It helps them to become better at research and critical thinking. Technology prepares young people to work in an environment full of high-tech innovations.

Engineering allows students to enhance problem-solving skills and apply knowledge in new projects. Mathematics enables people to analyze information, eliminate errors, and make conscious decisions when designing solutions.

STEM education links these disciplines into a cohesive system. Thus, it prepares professionals who can transform society with innovation and sustainable solutions.








Who benefits from STEM?
STEM education helps to bridge the

ethnic and gender gaps sometimes

found in math and science fields.

Initiatives have been established to

increase the roles of women and

minorities in STEM-related fields.

STEM education breaks the traditional

gender roles. In order to compete in a

global economy, STEM education and
careers must be a national priority.

Each and every decision made uses

an aspect of STEM to understand the

implications.


Philosophy

We consider the curriculum in its largest sense to be a student's entire school experience and that each course must have an "engagement proposition" so that every student knows what they are intended to learn and why.

We believe that disciplinary subjects should serve the school's purpose and not the other way around. We regard state standards as flexible enough to permit a wide choice of curricular organization and choice of materials.
We think the "classroom" can take many forms and in different spaces, but that learning is ultimately about a relationship between the knower, what is to be known. And while technology can greatly aid learning, we believe there is no substitute for a human teacher, who we regard as an indispensable questioner, guide and mentor.
To maximize student understanding of concepts and the retention of information, we believe subjects ought to be internally coherent while at the same time reflecting the cognitive psychology of the learner.
To the greatest extent practical, there ought to be abundant opportunities in the curriculum for cross-disciplinary connections so that the curriculum affords students insight into the seamless integration of the natural world.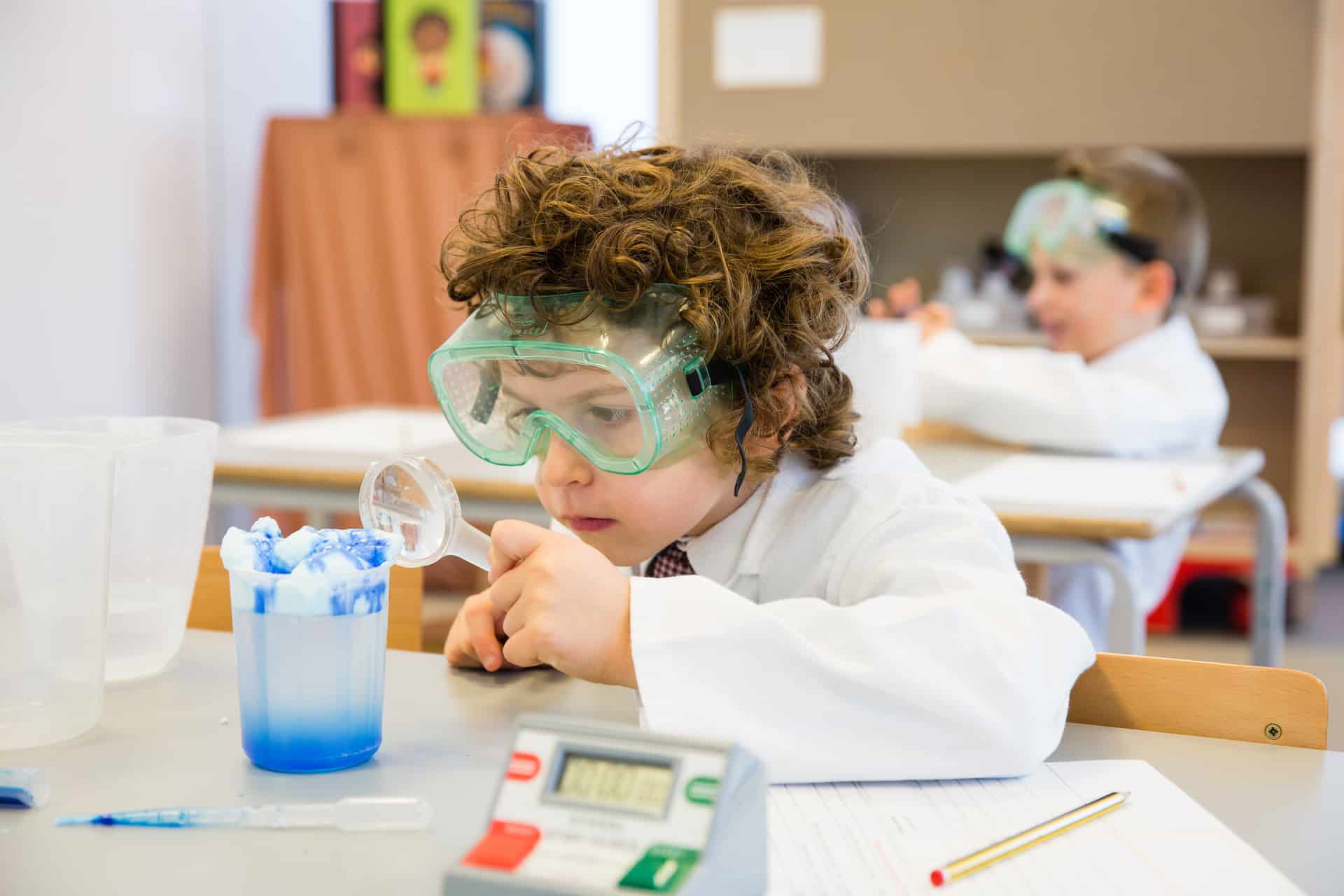 Vision
The Egyptian STEM schools seek to create independent learners equipped with the 21st century skills of critical thinking, collaboration, communication and creativity through project-based learning method.

Through this approach, our students are equipped with the skills needed to address the grand challenges that face Egypt.


Goals
Increase student interest, participation, and achievement in science and mathematics .
Strengthen the STEM school initiative by developing an effective model for specialized high schools.
Build the capacity of a highly qualified cadre of STEM professionals and provide opportunities for training and sustained, intellectually rigorous professional learning.

Strengthen MoE capacity at the systems and policy level to sustain and replicate these model schools .

Support the MoE in upgrading science and mathematics curriculum standards, student assessments, and teacher preparation for mainstream schools.
The School seeks:

Partnerships with universities, research centers, factories, companies and those who care about education for development, training and application.

To be linked with the latest innovations and research issues in a lifelong culture and to work as a team with students and teachers.

To develop the elements of innovation and creativity as an essential goal and to shed light on the role of science and engineering in the development of Egypt and the world.
To provide technical and financial support for the student-based learning focused on inquiry, projects and working as a team.
Ongoing evaluation of all student and teachers while concentrating
on developing the highest skills and self-reliance possible.







STEM-Enhanced Teamwork and



Communication
STEM education prepares the world for the future. It is based on teamwork and collaboration of professionals from different disciplines. As a STEM student, you do not need to be an expert in each particular subject. You rather acquire a mindset that enables you to become a part of the highly qualified workforce, which functions in collaboration. Teamwork brings a significant increase in productivity, work satisfaction, and profitability.

Active engagement of experts from diverse fields will drive change in our society. STEM education exposes students to effective interdisciplinary communication. Scientists research and experiment, offering the team discoveries.
Technology experts provide gadgets that can make the work of the team more effective. Engineers help to solve challenges by designing and running platforms that enable change. Mathematicians analyze information to eliminate mistakes and provide precise calculations.
Our world is continuously changing. The only way we can be ready for its challenges is through communication and collaboration.
Collaborative experience also helps to broaden the impact of STEM education. Working with local experts and our international colleagues, we can promote our values and move towards a single purpose.
This way, we improve communities, offering new educational and employment opportunities. Such open access to world-class experience is possible only when we combine our knowledge and capabilities.