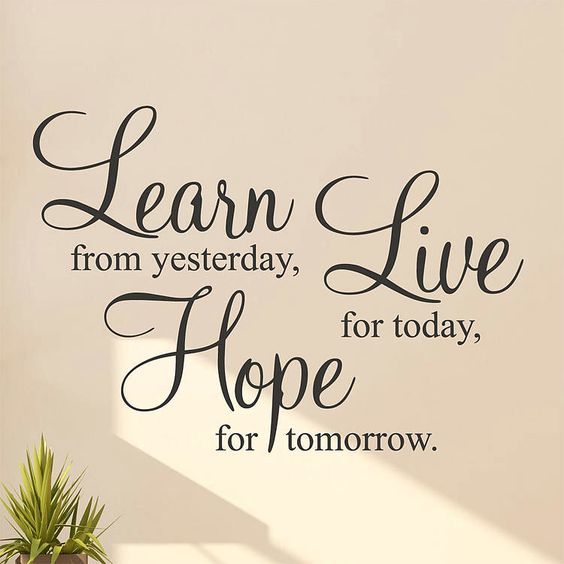 "So do not fear, for I am with you; do not be dismayed, for I am your God. I will strengthen you and help you; I will uphold you with my righteous right hand." Isaiah 41:10

Teacher: You aren't paying attention to me. Are you having trouble hearing?
Pupil: No, teacher I'm having trouble listening!
Use the other language selector on my home page above to go through my whole site using any native language you speak,

then use the video above to see and listen to the same teaching topic in text below.

اختاراي لغة من لغات العالم / اللغة التى تريد تصفح موقعى باستخدامها . استخدم المؤشر

الذى فى الاعلى
Next, Use the world site selector on my home page above to go to the search engine site or the social media site you like.
Brainstorming
Mr. / Girgis

Brainstorming
Brainstorming is a creative process that is used as an early step in

generating possible solutions to a problem. Judgment is withheld to

create a long list of ideas, including ones more creative or daring than

those initially considered.

You probably already had your own definition of brainstorming that is

somewhat similar to mines. However, I bet you didn't know that there
are several distinct types of brainstorming
Brainstorming is a problem-solving technique that is not always easy for students. However, once mastered it is a transferable skill that they will be able to utilize in education and the world of work.
Many students feel they must come up with the correct answer, whereas brainstorming is a way of generating ideas to be examined later. Brainstorming generates new ideas and creative thought.

It totally encourages the free flow of ideas that builds on previous knowledge which enables students thinking process.
When brainstorming you note everything and then sort out the good from the bad. .
Brainstorming is a large or small group activity that encourages students to focus on a topic and contribute to the free flow of ideas.
The teacher may begin a brainstorming session by posing a question or a problem, or by introducing a topic.
Students then express possible answers, relevant words and ideas.
Contributions are accepted without criticism or judgement and usually summarized on a whiteboard by the teacher or a scribe as the ideas are called out.
These ideas are then examined, usually in a open class Discussion format.
Brainstorming Activities for Students
There are several tools available to make it easier for students to participate in a brainstorming activity. These are great for encouraging students to come up with a large number of ideas fairly quickly.
Pre-printed mind maps, concept maps, online mapping tools, and software such as Video and PowerPoint provide a great structure for students.
Place the topic or concept in the middle of the mind map and branch off of ideas as primary or secondary thoughts. These brainstorming activities for students are probably the most tried and tested that you remember yourself for effective brainstorming.
Example: In the classroom

Learners brainstorm the topic of smoking by writing all the words

they associate with it on the board. This is then followed by a

discursive essay-writing lesson on the topic.
Brainstorming can encourage learners to think more freely and

creatively than if they were doing a more controlled planning exercise.
It allows learners to remember what they know, and to teach each

other. It is a dynamic and stimulating way to lead learners

into a topic.
Reverse Brainstorming
A creative problem-solving technique in which the problem is turned

around and considered from a different point of view to spur new and

different solutions.
Stop-and-Go Brainstorming
A problem-solving technique in which a group alternately engages in

brainstorming solutions without evaluation for ten minutes then

engages in a short period of evaluation. The group continues

alternating between brainstorming and evaluation.
Phillips 66 Brainstorming
A problem-solving technique in which a group of six people

brainstorms for six minutes and then a spokesman for each
group presents either the best ideas or all ideas .
Brain-writing
A problem-solving technique in which participants individually

brainstorm ideas and document them, then share them with a
group to further push their thinking.


Effective brainstorming: how do I achieve it?
1) In a small or large group select a leader and a scribe (or this may be the teacher).
2) Define the problem or idea to be brainstormed. Make sure everyone is clear on the topic being explored.
3) Set up the rules for the session. They should include:
letting the leader have control
allowing everyone to contribute
suspending evaluation of ideas until all ideas are gathered
the validity of all contributions
recording each answer, unless it is a repeat
setting a time limit and stopping when that time is up.
4) Start the brainstorming. Have the leader select members of the group to share their answers. The scribe should write down all responses, if possible so that everyone can see them. Make sure not to evaluate or criticize any answers until the brainstorming is complete.
5) Once you have finished brainstorming, go through the results and begin evaluating the responses. This can be done quickly by a show of hands to rank the ideas.
6) Some initial qualities to look for when examining the responses include:
looking for any answers that are repeated or similar
grouping similar concepts together
eliminating responses that definitely do not fit
7) Now that you have narrowed your list down somewhat, discuss the remaining responses as a group.
It is important for the teacher to:
establish a warm, supportive environment
emphasize that a quantity rather than the quality of ideas is the goal, and that it's okay for students to think outside the box
discourage evaluative or critical comments from peers during the ideas-gathering phase
encourage and provide opportunity for all students to participate
initially emphasize the importance of listening to expressed ideas, and model printing and recording of the ideas, then read each contribution to the group.


Why use brainstorming?
By expressing ideas and listening to what others say, students adjust their previous knowledge or understanding, accommodate new information and increase their levels of awareness. Brainstorming's main purposes are to:
focus students' attention on a particular topic
generate a quantity of ideas
teach acceptance and respect for individual differences
encourage learners to take risks in sharing their ideas and opinions
demonstrate to students that their knowledge and their language abilities are valued and accepted
introduce the practice of idea collection prior to beginning tasks such as writing or solving problems
provide an opportunity for students to share ideas and expand their existing knowledge by building on each other's contributions.