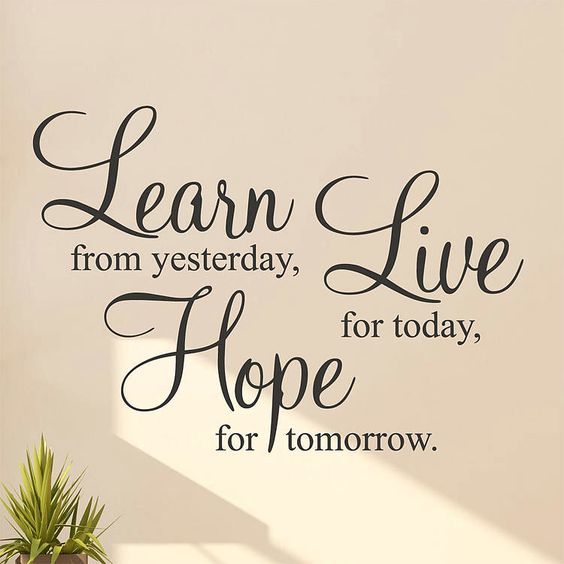 "For I know the plans I have for you, declares the Lord, plans for welfare
and not for evil, to give you a future and a hope."—Jeremiah 29:11
Father: How do you like going to school?
Son: The going bit is fine, as is the coming home bit too, but I'm not too keen on the time.
Dear visitor,
Use the language selector above to go through my whole site using any native language you speak,
then you can enjoy my YouTube channel.
اختاراي لغة من لغات العالم / اللغة التى تريد تصفح موقعى باستخدامها . استخدم المؤشر

الذى فى الاعلى
I register a video presentation in my YouTube channel for each page of my site.
Next,use the other world site selector above to go to the search engine site or the social media site you like.
Elicitation
Elicitation is a kind of deduction of answers for some

questions that are asked by the teacher to his learners.

The method of induction is not praised. The teacher lets

the learner think and guess to share participation with

others positively.
Eliciting or (elicitation) is a technique which enables the
teacher to get learners to provide information rather

than give it to them.

The teacher applies the process of deduction .

Learners can deduct the piece of information by
himself through guessing, thinking, imagination and
creation,
Synonyms: searching, drawing out, discovering, realizing,

understanding. Eliciting is a technique used by the teacher
during the lesson that involves the language learner in the
process of discovering and understanding language.
Eliciting (elicitation) is term which describes a range of
techniques which enable the teacher to get learners to
provide information rather than giving it to them.
Commonly, eliciting is used to ask learners to come up

with vocabulary and language forms and rules, and to

brainstorm a topic at the start of a skills lesson.
The definition of the term in the Dictionary of Language

Teaching and Applied Linguistics, 'Techniques or

procedures which a teacher uses to get learners to
actively produce speech or writing', suggests that
there may be wider applications.
Principles and advantages

Eliciting is based on several premises:
Collectively, students have a great deal of knowledge,
both of the language and of the real world.

This knowledge needs to be activated and used

constructively
The teaching of new knowledge is often based on what
the learners already know
Questioning assists in self-discovery, which makes
information more memorable.
Eliciting helps to develop a learner-centred classroom and
a stimulating environment, while making learning

memorable by linking new and old information.

Eliciting is not limited to language and global knowledge.

The teacher can elicit ideas, feelings, meaning,

situations, associations and memories.
For the teacher, eliciting is a powerful diagnostic tool,
providing key information about what the learners know
or don't know, and therefore a starting point for lesson

planning. Eliciting also encourages teachers to be
flexible and to move on rather than dwell on information

which is already known.
Uses:

1-The teacher uses this method of teaching to enable his
learners to get the vocabulary, guess its meaning ,
use it in a sentence, give a synonym to it and function
it in his daily life.

2-The teacher uses it to brainstorm a topic at the start

of a skills lesson.

3- The teacher uses it to get learners to actively produce

speech or writing.

4-Eliciting is often used to pre-teach key vocabulary
(words that will appear in the study and activate stages
of the lesson).

In doing this stage interactively, with the teacher

and the learners collaborating and negotiating

language (teacher draws out, learners discover,
and together you arrive at understanding),
the learners will more likely hold onto the meaning

of these words not only in the lesson, but beyond it.
Eliciting is based on several premises:
It activates the knowledge of the learners to be used

constructively.

It supports the background of knowledge the learner has.

It assists in self-discovery and makes information

memorable.

Eliciting helps to develop a learner-centered classroom

and a stimulating environment.

It helps the teacher to elicit ideas, feelings, meaning,

situations, associations and memories.
Eliciting also encourages teachers to be flexible and to

move on rather than dwell on information which is already

known.
Techniques for Eliciting:
Anything in the lesson can be elicited: vocabulary,
grammar, experiences, and ideas. The objective of

eliciting is to allow the learners the chance to participate
in the learning process by letting them express their

acquired or intuitive knowledge, and through critical
thinking which will enhance their language abilities

by adding to what they already know.
Eliciting Lexis (Vocabulary):
Let's say that there is a text about the common cold.
Let's say you want to present this reading to your

learners.
How can you prepare them to wholly understand the

text?
By engaging them through eliciting, you can start talking
about health in general and then more personally and

specifically:
For example, the teacher elicits:
What kinds of health problems are common in most

people?
What kinds of common health problems do you suffer

from?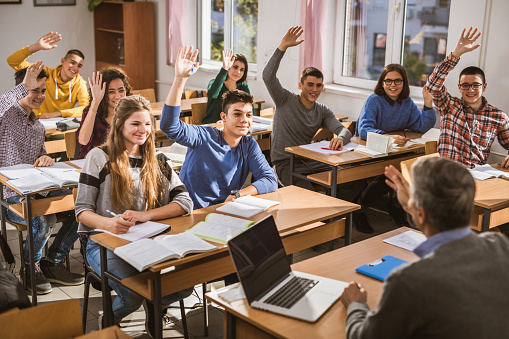 Types of questions and what to elicit:
Ask sensible questions. Not multiple part questions.

Not trivial questions. But sufficiently challenging questions
that are possible to answer from either prior knowledge

or the content of the lecture.
Allow plenty of time – simply wait. Students need time,

on their own, to make notes and think. Most new teachers
feel they have waited an age for students to answer their
question when in reality they may wait only a second or
two. Having the confidence to pause – perhaps for ten

seconds – allows students to formulate an answer they
would be prepared to voice.
Ask a particular student, who cannot hide.
Allow students to discuss the question in pairs or threes
– then ask the groups to report back. If students are still

reluctant to speak in public, ask the pairs to write down an

answer and collect several to read out before commenting

on them.

This can be particularly helpful for students whose native
language is not English, who will have an opportunity to
share their ideas but may not themselves have to be the

person who expresses them to the class as a whole.
Offer alternative answers and ask,

"Who thinks this is the best answer?
Raise your hands. And who thinks this alternative
is the better answer?" This can be achieved very
effectively, with high levels of student engagement,
using technology. This is explored later in the chapter.




Responding to students' answers
There are a number of good techniques that can be used
to respond to students' answers during a lecture
(the video link in the 'Optional activity' on this screen
provides a very good example). As far as possible

always try to be conversational, enthusiastic and

non-judgemental; try to pitch what you say to encourage

further answers (e.g. "That's interesting:

I hadn't thought of that! What else?").
Dealing with 'wrong' answers
Never just say 'Wrong!" It humiliates the student and

deters anyone else from offering answers in the future.

If an answer is wrong, try the following strategies:
Ask several people and elicit several answers before

offering your own answer or comments, and then do

so in a general and depersonalized way. For example,
"So we have a range of views here. Let's look at these
answers and examine them", rather than "John and

Felix are wrong and Raul is right."
Offer alternative answers of your own – some more
plausible than others – so that everyone in the room
is thinking about which the better answers are.
Look round the room and alight on eager faces,
using open hand gestures to invite additional comments

or alternative answers.
Language and ideas cannot be elicited without some
input from the teacher, and eliciting is certainly not an

excuse for not presenting language in a clear context.

Students also need prompts, associations and reminders
in order to jog their memories.

Examples:
Often, the teacher provides stimulus using visuals or
the board. When working on the simple present for
daily routines, for example, a picture or drawing of a
house and a clock combined with mime can be used

to elicit both the names of household items and common

T: Six o'clock. Where is she?

S: Bed

T: Yes, she's in bed, sleeping. Seven-thirty, every day?

S: Get up

T: Good, she gets up at seven-thirty. Eight o'clock,
every day?

S: Eat. Breakfast

T: Well done. Listen: She has breakfast at eight o'clock.
The teacher may also model new structures or lexis
before it is introduced as the target language:

T: Do you like oranges?

S: Yes (I do).

T: Do you like apples?

S: Yes I do

T: Do you like bananas?

S: No (I don't)

T: What's the question? Ask me.

A situational dialogue, example sentences or

a listening/reading text may provide the context

from which the target language is elicited.

In a text or dialogue about the future:

T: Is he talking about the past, present or future?

S: Future

T: Does he know about the future?

S: No

T: Right. It's a prediction. What verb does he use?

S: Will

T: Good. Can you give me an example?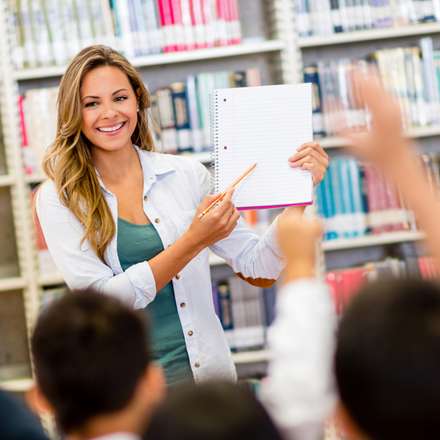 Effective ways to elicit:
Ask, "What is another way to say ______?" For example:
What is another way to say that you are very, very hungry?
(I'm starving)
Provide a simple definition. For example: It is something

that we drink hot coffee and tea out of. (a mug)
Act it out. For example: Wipe your brow and pretend to fall.

Then ask, "What did I do?" (I fainted)
Ask, "What is the opposite of ______?" For example:
What is the opposite of tall? (short)
Use a visual. For example: Shoe a picture of two people

who look the same and ask, "What do we call two people

who look the same?" (identical twins.
Tips for Eliciting:
Eliciting should be used regularly whenever it is
necessary and appropriate.

Silence or incorrect answers suggest that input is

required from the teacher.

Ask a variety of students to repeat a good answer.

Give feedback to each answer with gestures or short
comments.
Eliciting differs from Socratic questioning in that

IT IS Designed to find out what the learners know
rather than to lead them to a conclusion which only
the teacher knows.
Learners can elicit from each other, during brainstorming
activities.
At lower levels, more guided questioning is needed.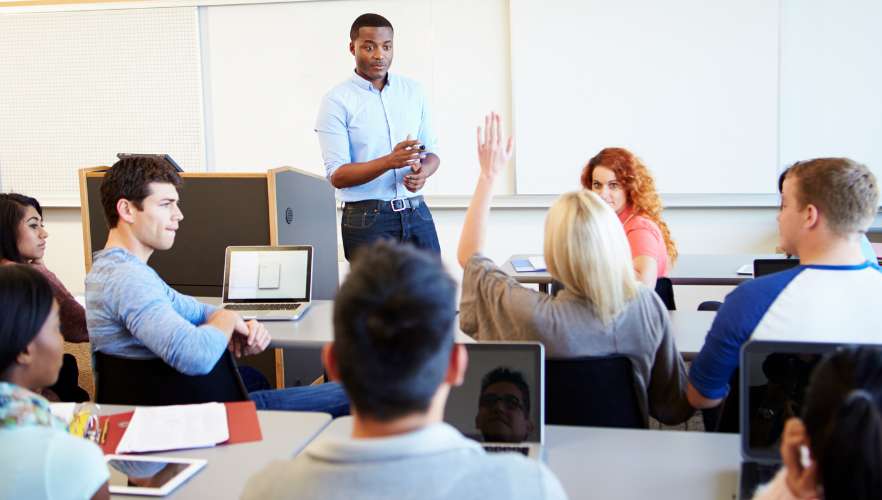 The advantages of :
eliciting in the EFL classroom
Eliciting keeps the students alert.
Eliciting helps you realise if the students are listening and

understanding or not.
Eliciting helps you find out what they already know.
Elicitation can mean more student talking time (STT)/ cut

down on teacher talking time.

Eliciting helps students learn how to guess
They can learn/ be exposed to useful incidental language

during elicitation.
Elicitation can show them how to work things out for

themselves.
Disadvantages of eliciting in classroom
Eliciting can be time consuming
One student can dominate answering your elicitation

questions.
Elicitation can become automatic
Eliciting can be met by silence
The language of elicitation is not like normal communication
Eliciting can get boring/ repetitive
Eliciting can seem childish patronizing.
Eliciting can be culturally inappropriate
There is no point asking a question you already know
the answer to.
There is a chance the wrong thing will be more memorable

than the right one.
The positive feedback might mean that the right answer

doesn't stand out.
English Teaching Forum 2006,

Volume 44, Number 2