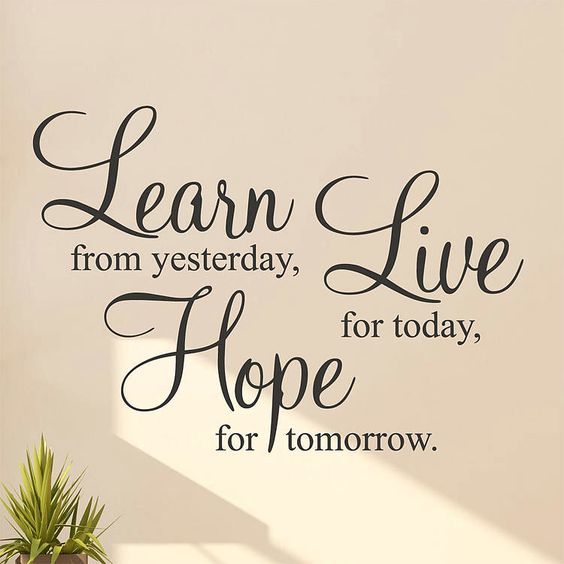 "Blessed is the man who trusts in
the LORD, and whose hope is

the LORD."Jeremiah 17:7
Humor
When I say I miss school, I mean my friends and the fun. Not the school.
Dear visitor,
Use the language selector above to go through my whole site using any native language you speak,
then you can enjoy my YouTube channel.
اختاراي لغة من لغات العالم / اللغة التى تريد تصفح موقعى باستخدامها . استخدم المؤشر

الذى فى الاعلى
I register a video presentation in my YouTube channel for each page of my site.
Next,use the other world site selector above to go to the search engine site or the social media site you like.
Active Learning VS Passive Learning
What is "Active Learning"?
What is Traditional Lecturing?
What is Communication?
What is collaboration?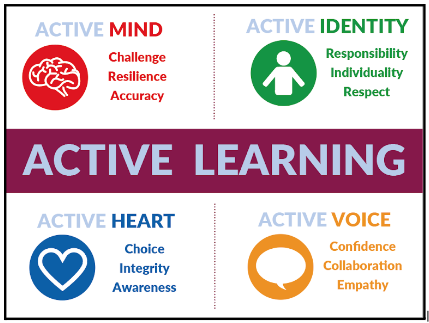 Active Learning

There is something more we can do to educate students with enthusiasm and interest, rather than students dreading to sit through another lecture. Instead of old time lectures where only the teacher speak and students listen.
Active learning is student-centered, an open setting where students can feel the freedom to express what
they know and what they want
to know more about, and active
learning revolves more on listening to the student, not having the student just listen.

Professors should take the initiative to give
students the opportunity of full communication and voice in the classroom.

Traditional lectures are demonstrated as the professor in front
of the classroom educating students the professors way. Lectures
are teacher-centered education. There are students who process information differently, whether they understand right away, or needs more depth of explaining.
The classroom has the same routine where the professor obtains full control and students sit through the class whether they understand or not. Lectures tend to bore students as
well and have them wander off or day dream because there is no activity going, they just have to sit, and listen.


5 Principles for Deeper Learning
Compelling Core Content
As instructors, teaching content because it is a state or federal mandate is nonnegotiable, but how we teach it is. Worksheets and multiple choice questions serve a worthy purpose, but they should not be the whole of the evaluation technique. Taking that core content and applying it to a new task encourages deeper learning.



Advantages of active learning
There are a plethora of studies on the benefits of active learning. Research has proven that there is increased content knowledge for participants of the approach. In addition, development of critical thinking and problem-solving are two other benefits.

Creative thinking, collaborative, and interpersonal skills also show great improvement when active learning methods are implemented.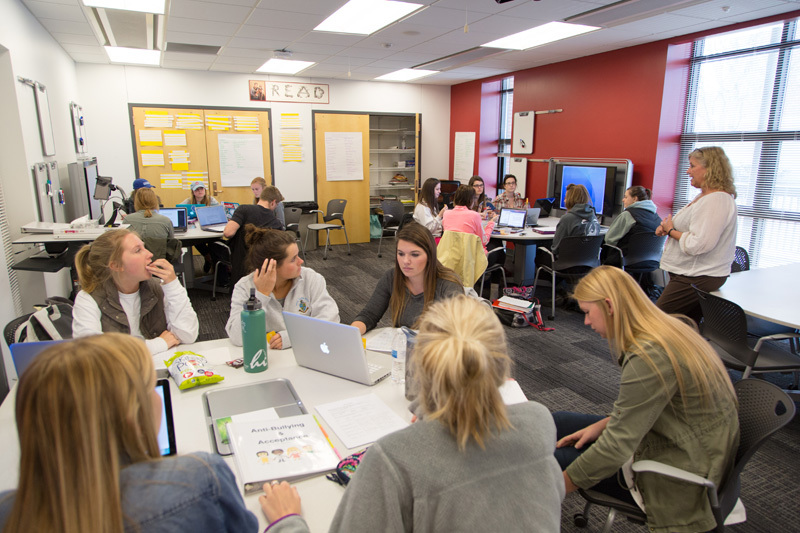 Clear Communication
Clear communication is the foundation for all learning.
As an instructor, we should be encouraging our students to ask questions, make connections and share what they have learned with their peers. Students should be able to question out loud, hypothesize and test out thoughts and assumptions. An ongoing dialogue between teachers and students is healthy.
Encourage Collaboration

Teach students through group projects, presentations, and performances that working with others elicits new thoughts and ideas on a subject. Let the students see you as a teacher working with other teachers to present a months' long unit on a theme, which you then tie into a real-life problem to solve.
Problem Solving and Analytical Skills
By getting the child actively involved in their own learning, the activity-based learning model encourages students to be independent thinkers, analyze the task at hand, think critically and solve problems to come to the final learning. Being involved in these tasks encourages the child to be more inquisitive and develop their analytical and problem-solving skills.
Collaborative Virtual Classrooms
Collaborative virtual classrooms make online learning more engaging. Aside from the usual audio-video conferencing and chat features, virtual classrooms also provide synchronous and asynchronous annotation, communication, and resource sharing for facilitators and participants. It's a definite must-have for any e Learning!
Mind mapping / Brainstorming

These two are approaches that can also be classified under active learning methods. Mind mapping and brainstorming are staple methodologies for any problem-solving activity. In these sessions, learners come up with ideas and post them on a board.

As a group, the students then select the best ones and use those to come up with a solution. For these methods, there are available apps that allow learners to use their own device and collaborate with others in coming up with a mind-map or idea tree
Role Playing
Role playing is also another effective approach founded on active learning methods. Role playing simulates real-life situation that requires problem-solving skills. More importantly, it is also a medium for gauging actual performance.

Role playing activities can include job simulations like customer interaction (facilitator plays the customer, learner the agent) through the phones, email, chat, or in some cases, virtual reality.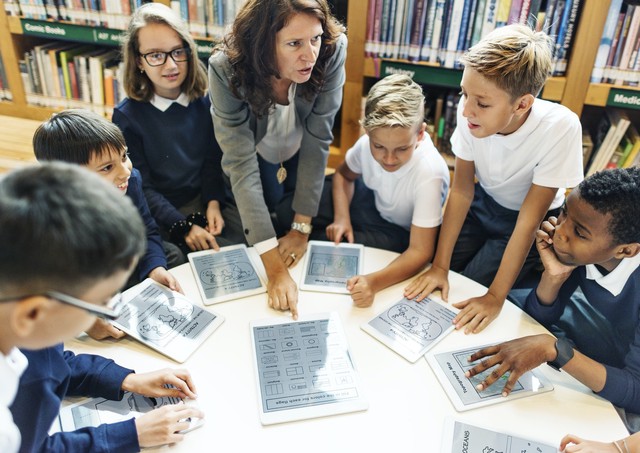 Data and Tools for Problem-solving
A combination of a scavenger hunt and role-playing activity, this exercise is one of the more effective active learning strategies for adults. The facilitator assigns a case-study (preferably taken from common customer scenarios) to a learner. The learner, in turn, makes sense of the data and uses the available resources to solve the case.

Game-based Learning
GBL is, arguably, the most fun among all the active learning methods. Game-based learning, or gamification, is turning a certain aspect of learning (or business) into a game. There are available learning apps that let you do this, but you can also create your own! Just don't forget to apply the three elements of gamification – achievement, competition, and fun – into the endeavor.
Learning by Teaching
In a nutshell, learning by teaching,means that you allow learners to prepare and teach the lessons (or part of them) to their fellow students. Although it may look like the facilitator is taking a very hands-off approach in this method, it actually involves a very elaborate process where the facilitator is both moderator and
subject matter expert.
Do take note that learning by teaching does not simply mean a presentation or a lecture presented by the learners. In this particular approach, the learners are the ones who are facilitating the session by engaging with fellow students.
The facilitator ensures that the learning gets processed correctly and also lends a hand to the student-hosts. Webinars and online discussion boards are the usual media used for this methodology.
The Jigsaw Technique
The Jigsaw Technique is another approach that fully reaps the benefits of active participation and collaborative learning. In this approach, learners are given a "piece of the puzzle" that they need to solve on their own. After this, they need to collaborate with other learners to finally complete the puzzle.
This approach would be a good addition to role playing and using data/tools to not only solve bigger problems but also gives participants a glimpse of the 'bigger picture.'

It is a good exercise to let learners realize their role in the bigger picture by doing both individual and collaborative work and how those are all part of a process.
The 'Flipped Classroom'
The flipped classroom is a fairly new term in the learning . Lessons are 'flipped;' meaning that most of the work like reading and research are all done outside of class. This goes in contrast to the traditional approach where most of the class time is used for lectures, and activities are assigned as homework.
Flipping a classroom leaves more time for the facilitator to implement active learning methods during class time. This concept works on making efficient use of class time with less (or no) lectures, and more time for activities.