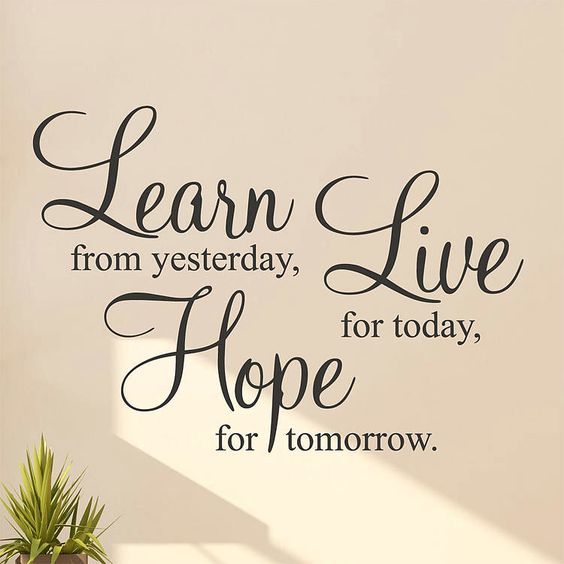 "And God will wipe away every tear from their eyes; there shall be no more death, nor sorrow, nor crying. There shall be no more pain, for the former things have passed away." Revelation 21:4
Humor:
"A teacher takes a hand, opens a mind and touches a heart"
Use the other language selector on my home page above to go through my whole site using any native language you speak,
then use the video below to see and listen to the same teaching topic in text below.
اختاراي لغة من لغات العالم / اللغة التى تريد تصفح موقعى باستخدامها . استخدم المؤشر

الذى فى الاعلى
Next, Use the world site selector on my home page above to go to the search engine site or the social media site you like.
(Shape of Classroom )
Mr. / Girgis
Definition:
How can a teacher manages his classroom learners? Does he leave his learners sitting in desks as they like? Does he do a classroom organization? According to what can he organize his learners inside the classroom?

These questions can be answered well, when we see a teacher applying or implementing active learning inside his classroom.
Classroom contents:
In England, the classroom contains 4 round tables, 4 nice and comfortable chairs, each circular table with 4 learners, boys and girls around, 4 assistant teachers, supply teachers or 4 volunteering parents, one basic teacher, wooden shelves and cupboards around, a big area to move around, a small blackboard, a flip chart, data show, a screen, a projector, a video set, a cassette set, 4 computers sets with internet lines, all learning tools and materials like CDs, tapes, pens, pencils, drawing pens, drawing notebooks and others.
There is a one big green circular carpet around and one rectangular red carpet in front of the basic teacher for learners to sit down during theoretical part of the lesson which is given by the basic teacher for 15 minutes. The remained time of the lesson is for the practical learning around tables, inside the same classroom.
There is an entry to the supplemental teacher's office, lights, drawings and paintings everywhere, an air-condition around and places for learners to hang their jackets on. learners are responsive, participant and great critical thinkers. The teaching method is active learning method.
I mean the activity-based learning method. It a learner-centered method of learning. Learners do activities inside and outside the classroom. There are school buses for learners to reach their schools on time. I smell nice perfumes and see colored grass, flowers, roses , flying plants and united school uniforms for learners everywhere.

Pair Work:
In pair work, students can sit in pairs to do a pair work with each other as a technique of integration and interaction. A learner must talk to himself, then talk to others to cover the need of his self exploration and independent learning.

Pupils, in pairs can do a dialogue through asking and answering and the teacher observes and checks.
Group Work
The learners inside the classroom are divided into 4 or 5 groups according to their standards , interests and desires. Each group must have members and each member must have a role to play during the process of presentation, doing a project or solving a learning problem. Each group must have a name: group A , group B, group C, group D and group E.
The first 4 groups can do their presentation about their projects and the fifth group can do an evaluation to the tasks of the other groups in a way of great scientific assembly or a scientific congregation. The members of one group must include the following roles :
1- A Leader. 2- A presenter. 3- An organizer. 4- A dictator.
5- A writer. 6- A timer. 7-An evaluator

Role -playing:
In each group, each member has a role to play. The leader gives instructions to the other members to start doing their project, each according to his role in his team. The organizer distributes the roles. The dictator answers.

The other members discuss the answer. The timer reminds them of the time of the answer. The evaluator evaluates the answer. The assistant teacher supports and suggests ideas to be followed by the group all the time of the project.

The teacher goes round the class to support and encourage. Each presenter stands with the leader in front of the class to present their project to the whole class. The teacher observes and checks . Group "D" will do an evaluation to each task of the other groups as a kind of critical thinking.
Group work tasks
There are a lot of learning problems to solve, inside and outside classroom activities and projects to be done by learners in groups. Look at the following items to see the way of performance:
1- "KWLH" and "Round Robin" paper:

The teacher can use the(KWLH) program in doing a"warm up", "presentation", feedback and home assignment. The previous letters stand for four questions that are used: pre , during and post the lesson presentation like follows:
A-The letter "K "represents a "warm up" question like:

What do you know about our todays' topic?
B-The letter "W" represents the introductory presentation question: What do you want to know about today's topic?
C-The letter"L" represents the feedback or close up question :

What have you learnt today?
D- The fourth letter represents the home assignment question:

What do you hope to learn more?
Each previous question needs several sentences to be answered in full. The group work learners can receive a round robin or a flying paper from the teacher which moves from one table to another to fill in the answering several sentences in a certain time limited by the teacher on the data show screen.
The teacher moves from one table to another carrying the flying answering paper on time. The group which answers more in faster time, wins.
2-Designs:
Learners in team can express the lesson, the topic or the novel chapter events through learners' projects like wooden designs, cloth designs, cartoon designs or paper designs.

3-Drawings:
Learners in group, can change the lesson into expressive drawings and paintings with sentences that express each drawing in sequence.
4-Dramatization:
Learners can dramatize the lesson through acting, dialoguing, miming, pointing, playing roles of each character, imitating the topic characters, singing songs, playing music or playing learning games using realia.

5-Using technology:
Learners in groups can go to the library to do researches about the topic. Another group can use the internet to do the same project. Another group can use electronic learning programs to do their projects like: The MS picture management program or power point program.

Another group can answer the exercises of multiple choice, true or false, filling in the missing words or rearranging sentences or a story events , on the electronic learning program of (Hot potatoes.)
Alternative configuration:

For some educators, the most common classroom seating arrangements aren't the most effective. There are infinite amounts of variations of clusters, horseshoes, and rows, and even more classroom setups that are completely new and different. Here is just a handful of examples of more alternative approaches.

Runway
Best used with smaller classes, this setup puts the emphasis on the educator. The teacher uses the runway between the two rows of facing desks to conduct the lessons. This layout is great for discussions and lecture based classes.
Stadium
A variation of the classic row configuration and runway, desks are grouped in clusters but all facing the same direction. Like runway, this layout is best suited teacher-centric classes.
Combination
This configuration is great for classes with students of varying learning levels, methods of learning, and behavioral issues. Mix and match any configuration to best fit your needs and your students' abilities. For example, set up part of the room as rows for students who need to focus on individual work and another part as a mini horseshoe for students who require more discussion-based activities.
Conclusion
Every classroom, teacher, student, and situation is unique. To find the best classroom seating arrangement for you, a little ingenuity and creativity may be necessary. Think outside the box, rows, and horseshoes and create your own configuration.