Teacher: You missed school yesterday, didn't you?
Pupil: Not very much!

Dear visitor,
Use the language selector above to go through my whole site using any native language you speak,
then you can enjoy my YouTube channel.
اختاراي لغة من لغات العالم / اللغة التى تريد تصفح موقعى باستخدامها . استخدم المؤشر

الذى فى الاعلى
I register a video presentation in my YouTube channel for each page of my site.
Next,use the other world site selector above to go to the search engine site or the social media site you like.
Nouns
THE PLURAL OF NOUNS

Most nouns form the plural by

adding -s or -es-or ies.
Examples
Singular


Car

Necklace
Plural


Cars

Necklaces


boat

Book

boats

Books


hat

hats

house

houses

river

Dress

Shirt

Coat

suit

Bag

Tie

Chicken

rivers

Dresses

Shirts

Coats

suits

Bags

Ties

Chickens






A noun ending in -y preceded

by a consonant makes the
plural with -ies.
Examples
| | |
| --- | --- |
| Singular | Plural |
| a cry | cries |
| a fly | flies |
| a nappy | nappies |
| a poppy | poppies |
| a city | cities |
| a lady | ladies |
| a baby | babies |
| | |
| --- | --- |
| | |
| man | men |
| child | children |
| tooth | teeth |
| foot | feet |
| person | people |
| leaf | leaves |
| half | halves |
| knife | knives |
| wife | wives |
| life | lives |
| loaf | loaves |
| potato | potatoes |
| cactus | cacti |
| focus | foci |
| fungus | fungi |
| nucleus | nuclei |
| syllabus | syllabi |
| analysis | analyses |
| diagnosis | diagnoses |
| oasis | oases |
| thesis | theses |
| crisis | crises |
| | |
| criterion | criteria |
| datum | data |
The same form in singular and plural.
Examples
| | |
| --- | --- |
| Singular | Plural |
| sheep | sheep |
| fish | fish |
| species | species |
| aircraft | aircraft |
Some nouns have a plural form but take
a singular verb.
Examples
News: The news is on at 6.30 p.m.
Athletics: Athletics is good for young people.
Linguistics: Linguistics is the study of language.
Darts: Darts is a popular game in England.
Billiards: Billiards is played all over the world.
Some nouns have a plural form and take
a plural verb.
Examples
Trousers My trousers are too tight.
Jeans Her jeans are black.
Glasses Those glasses are his.
Her eye-glasses are nice.
These pyjamas are old fashion.
others include:

savings, thanks, steps, stair, customs,

congratulations, tropics, wages, spectacles,
outskirts, goods, wits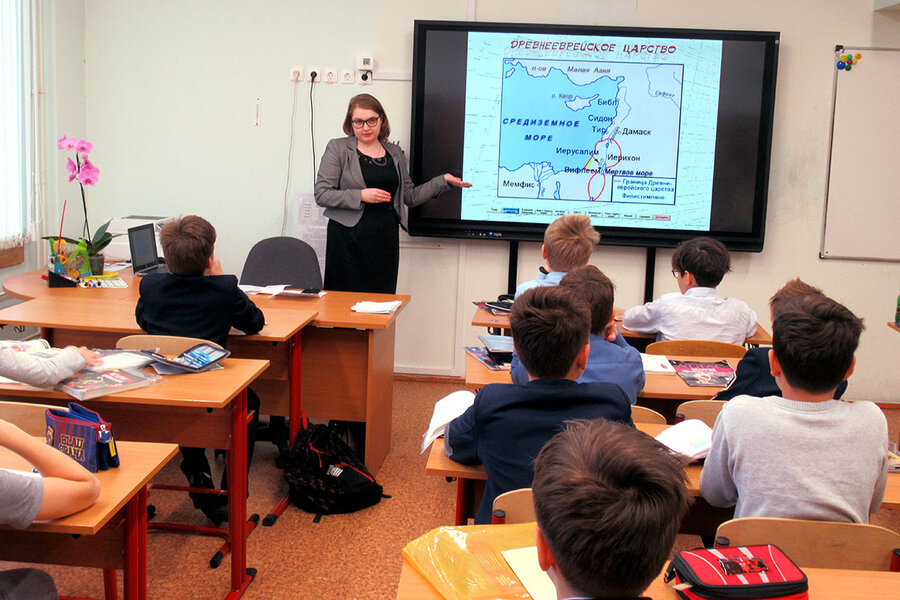 COUNTABLE AND
UNCOUNTABLE NOUNS

Countable nouns are for things we can count
Examples
dog, horse, man, shop, idea., turkey, pie, drink,
firework, present, electronic

set,sppon,fork,kitchen,bedroom,air condition,

sandwich,canned food.
They usually have a singular and plural form.
Examples
two dogs, ten horses, a man, six men,
the shops, a few ideas.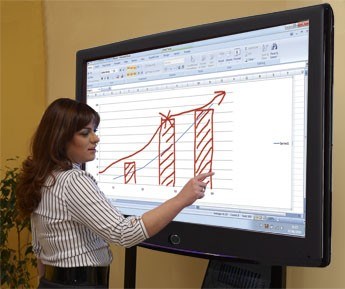 Uncountable nouns are for the things that we

cannot count
Examples
Tea, sugar, water, air, rice.
They are often the names for abstract ideas or

qualities.
Examples
Knowledge, beauty, Jewelery, anger, fear,

love,fun, laughter,entertainment.
They are used with a singular verb.

They usually do not have a plural form.
We cannot say sugars, angers, knowledges.
Examples of common uncountable



nouns:
money, furniture, happiness, sadness,



research, evidence,



safety, beauty, knowledge.


We cannot use a/an with these nouns. To express a

quantity of one of these nouns, use a word or

expression like:
some, a lot of, a piece of, a bit of,

a great deal of...
Examples
There has been a lot of research into the causes of this disease.
He gave me a great deal of advice before my interview.
They've got a lot of furniture.
Can you give me some information about uncountable nouns?



Some nouns are countable in other languages but

uncountable in English.

Some of the most common of these are:
accommodation

advice

baggage

behaviour

bread

furniture

information

luggage

news

progress

traffic

travel

trouble

weather

work




BE CAREFUL with the noun 'hair' which is normally
uncountable in English:
It can also be countable when referring to individual hairs:
My father's getting a few grey hairs




Compound Nouns:
Formation
Words can be combined to form compound nouns.
These are very common, and new combinations are

invented almost daily. They normally have two parts
. The second part identifies the object or person in

question (man, friend, tank, table, room). The first

part tells us what kind of object or person it is, or

what its purpose is (police, boy, water, dining,

bed):
What type / what

purpose


What or who



police
man


boy
friend


water
tank


dining
table


bed

Chair

room

Carpet

Two parts may be written in a number of ways :
1. as one word.
Example: policeman, boyfriend
2. as two words joined with a hyphen.
Example: dining-table
3. as two separate words.
Example: fish tank.
Compound nouns often have a meaning that is

different from the two separate words.
Stress is important in pronunciation, as it

distinguishes between a compound noun (e.g.

greenhouse) and an adjective with a noun (e.g.

green house).
In compound nouns, the stress usually falls on the

first syllable:

a 'greenhouse = place where we grow plants

(compound noun)
a green 'house = house painted green (adjective

and noun)
a 'bluebird = type of bird (compound noun)
a blue 'bird = any bird with blue feathers (adjective
and noun)
* Many common compound nouns are formed from

phrasal verbs (verb + adverb or adverb + verb).
Examples
Breakdown, outbreak, outcome, cutback, drive-
in, drop-out, feedback, flyover, hold-up,

hangover, outlay, outlet, inlet, makeup, output,

set-back, stand-in, takeaway, walkover.
NATIONALITIES
Country: I live in England.
Adjective: He reads English literature.
Noun: She is an Englishwoman.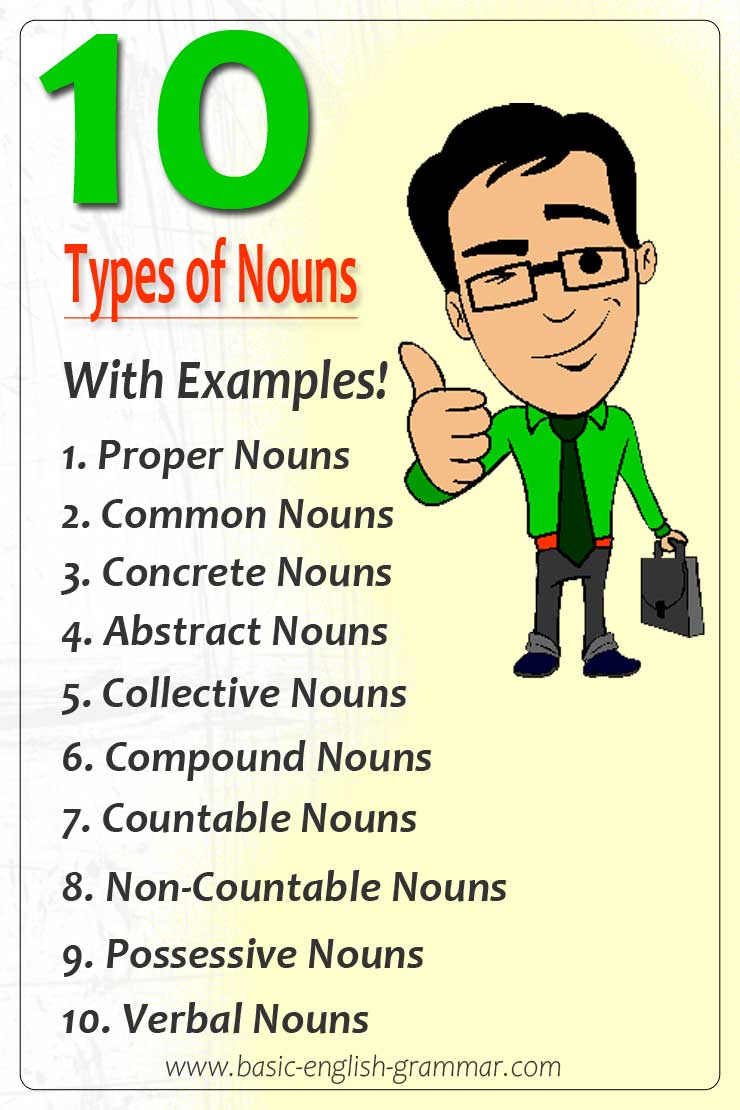 Note:
We use the + nationality adjective ending in -ese or
-ish with a plural verb, to refer to all people of that

nationality:
The Chinese are very hard-working.
The Spanish often go to sleep in the afternoon.

| | | |
| --- | --- | --- |
| COUNTRY | ADJECTIVE | NOUN |
| Africa | African | an African |
| America | American | an American |
| Argentina | Argentinian | an Argentinian |
| Austria | Austrian | an Austrian |
| Autralia | Australian | an Australian |
| Bangladesh | Bangladesh(i) | a Bangladeshi |
| Belgium | Belgian | a Belgian |
| Brazil | Brazilian | a Brazilian |
| Britain | British | a Briton/Britisher |
| Cambodia | Cambodian | a Cambodian |
| Chile | Chilean | a Chilean |
| China | Chinese | a Chinese |
| Colombia | Colombian | a Colombian |
| Croatia | Croatian | a Croat |
| the Czech Republic | Czech | a Czech |
| Denmark | Danish | a Dane |
| England | English | an Englishman |
| Finland | Finnish | a Finn |
| France | French | a Frenchman |
| Germany | German | a German |
| Greece | Greek | a Greek |
| Holland | Dutch | a Dutchman |
| Hungary | Hungarian | a Hungarian |
| Iceland | Icelandic | an Icelander |
| India | Indian | an Indian |
| Indonesia | Indonesian | an Indonesian |
| Iran | Iranian | an Iranian |
| Iraq | Iraqi | an Iraqi |
| Ireland | Irish | an Irishman |
| Israel | Israeli | an Israeli |
| Jamaica | Jamaican | a Jamaican |
| Japan | Japanese | a Japanese |
| Mexico | Mexican | a Mexican |
| Morocco | Moroccan | a Moroccan |
| Norway | Norwegian | a Norwegian |
| Peru | Peruvian | a Peruvian |
| the Philippines | Philippine | a Filipino |
| Poland | Polish | a Pole |
| Portugal | Portuguese | a Portuguese |
| Rumania | Rumanian | a Rumanian |
| Russia | Russian | a Russian |
| | | |
| Scotland | Scottish | a Scot |
| Serbia | Serbian | a Serb |
| the Slovak Republic | Slovak | a Slovak |
| Sweden | Swedish | a Swede |
| Switzerland | Swiss | a Swiss |
| Thailand | Thai | a Thai |
| The USA | American | an American |
| Tunisia | Tunisian | a Tunisian |
| Turkey | Turkish | a Turk |
| Vietnam | Vietnamese | a Vietnamese |
| | | |
| Yugoslavia | Yugoslav | a Yugoslav |
Click on each to study

grammar / Syntax: