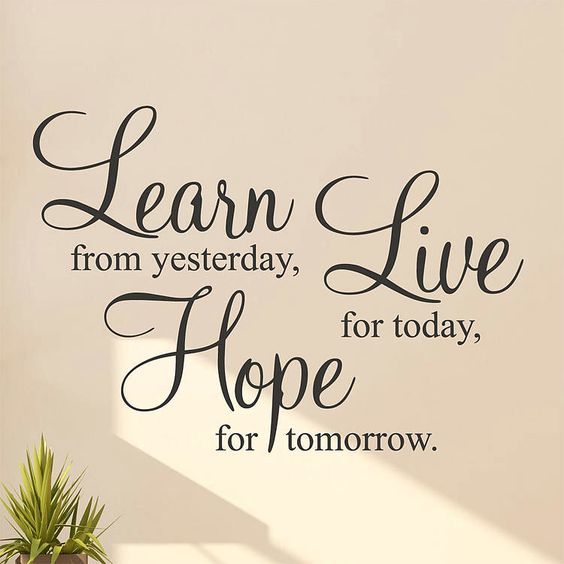 "For I know the plans I have for you, declares the Lord, plans for welfare
and not for evil, to give you a future and a hope."—Jeremiah 29:11
Humor
We all learn by experience but some of us have to go to summer school.
Dear visitor,
Use the language selector above to go through my whole site using any native language you speak,

then you can enjoy my YouTube channel.
اختاراي لغة من لغات العالم / اللغة التى تريد تصفح موقعى باستخدامها . استخدم المؤشر

الذى فى الاعلى
I register a video presentation in my YouTube channel for each page of my site.
Next,use the other world site selector above to go to the search engine site or the social media site you like.
Mr. / Girgis

England has had its own unique culture, apart from
Welsh, Scottish or Northern Irish culture. Rich in

history and culture and birthplace of the Industrial

Revolution, many of the world's most celebrated

scientists, inventions, and thinkers originated from

Manners are Important

DOs and DON'TS (Taboos)
in Britain
In Britain:
Do stand in line:

In England we like to form orderly queues (standing
in line) and wait patiently for our turn

Do take your hat off when you go indoors (men

only) It is impolite for men to wear hats indoors

especially in churches. Nowadays, it is becoming

more common to see men wearing hats indoors.

However, this is still seen as being impolite,
especially to the older generations.
Do say "Excuse Me":

If someone is blocking your way and you would like

them to move, say excuse me and they will move out

of your way.
Do Pay as you Go:

Pay for drinks as you order them in pubs and other

types of bars.

Do say "Please" and "Thank you":

It is very good manners to say "please" and "thank

you". It is considered rude if you don't. You will notice

in England that we say 'thank you' a lot.

Do cover your Mouth:

When yawning or coughing always cover your

mouth with your hand.

Do Shake Hands:
When you are first introduced to someone,

shake their right hand with your own right hand.

Do say sorry:

If you accidentally bump into someone, say 'sorry'.

They probably will too, even if it was your fault!
This is a habit and can be seen as very amusing

by an 'outsider'.
Do Smile:
A smiling face is a welcoming face. Do Drive
on the left side of the road
Do open doors for other people. Men and women
both hold open the door for each other. It depends

on who goes through the door first.
In Britain...
Do not greet people with a kiss: We only kiss

people who are close friends and relatives.
Avoid talking loudly in public

It is impolite to stare at anyone in public.

Privacy is highly regarded.

Do not ask a lady her age

It is considered impolite to ask a lady her age
Do not pick your nose in public:

We are disgusted by this. If your nostrils need de-bugging, use a handkerchief.

Avoid doing gestures such as backslapping

and hugging


This is only done among close friends.
Do not spit.


Spitting in the street is considered to be very

bad mannered.

Do not burp in public

You may feel better by burping loudly after eating or

drinking, but other people will not! If you can not stop

a burp from bursting out, then cover your mouth with
your hand and say 'excuse me' afterwards
Do not pass wind in public

Now how can we say this politely? Let's say that you

want to pass wind. What do you do? Go somewhere

private and let it out. If you accidentally pass wind in

company say 'pardon me'.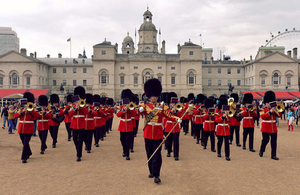 Religion & Beliefs
The official state-sanctioned religion in the UK is

the Church of England which is of the Christian

Protestant faith. However, there has been a huge

decline in the role of the Church in Britain since
the middle of the last Century with less than half

the population attending Church services or

believing in God.
It is estimated that a third of the population have
no religious connection. Thirty percent of the UK
population affiliates to the official Church of

England while ten percent identify with the Roman
Catholic religion.



Major Celebrations
Major celebrations in the UK calendar include:
Christmas Day (25th December), Boxing Day (26th

December), New Year's Day, Good Friday, Easter

Sunday, the Queen's Birthday on the second

Saturday in June.
Other celebrations are known as Bank Holidays:

May Day, celebrated on 1st May, the Spring Bank

Holiday on the last weekend of May and the

Summer Bank Holiday on the last weekend of

August. Bank Holidays take place at the weekend
with most other businesses and institutions closed

on the following Monday.








The Family
Until the middle of the 20th Century, marriage was
the standard for British families which comprised

two parents with the father as the head of the

household.
However, in the last few decades, there has been a

rise in single parent families and many more couples
are choosing to co-habit rather than to marry.

Half a century ago, living together would have been

socially unacceptable and was known as 'living in

sin'.

Divorce at one time was also unthinkable but in the

last few decades it has become more

acceptable.Marriage too is changing with same sex

couples now permitted to marry in law or enter into

Civil Partnerships.

Although in the last few decades, there has been

some reported instability in family life regarding
single motherhood and marital breakdown family

relationships continue to be close with two thirds of

the population living in close proximity to immediate

family and extended family.

There remains a commitment for younger family to

take care of elderly relatives.Mobility in the workforce
has changed in the last decade so that many

younger people live some distance from close
family but kinship relationships continue to be
close with regular communication and family

reunions.





Social Stratification
Historically, a class system has operated in the UK

with the'Upper Class' and 'Aristocracy' at the top of
the pecking order. These are high ranking nobility

who hold hereditary titles, wealth and privilege.
The next strata are known as the 'middle class'

and the'working class'.
Traditionally the working classes defined themselves

as hard working and with no social privilege, born into
a family dependent upon unskilled labor. Historically,

the working classes were unlikely to have access to

higher education.
Those who affiliate to the middle classes have been

viewed as 'white collar' workers living in privately

owned suburban homes and to have access to higher
education.

However, in the past few decades, people from varied
backgrounds have had greater access to higher

education and business opportunities which is leveling
wealth distribution and allowing for upward mobility.
Hence the middle class and the working class at have
become more homoge neousal though there is still

very much an elite and privileged class in Britain.










Gender Roles
Until the middle of the 20th Century, gender roles were
very much male dominated. The man was the head of
the household. Many jobs were male oriented such as

bus, train and lorry driving in working class culture and
men were deemed more able to deal with finance

working in banks and financial organizations.
Although women were accepted in the military and the
policeforce, their roles tended to be passive in
contrast to their male counterparts. However,
in the 1970s national debate began to materialize

championing the employment rights of women in

society.
In the following decade, the 'Feminist' movement
reflected the mood of women in the workforce and
the part they played in the developing economy.

The discussion regarding women during this period

concentrated upon life balance between the workforce

and family.








Socialization
The mother is typically the primary carer of new born

babies and small children. Employment law enables

them to take a year off work following childbirth to

care for their new-born baby.
Upon a mother's return to work, although

grandparents increasingly fill the gap to help care for

their grandchildren, many others place their child in
a nursery.
Gender led toys and family life often mean that

gender roles are formed at a fairly early age.

There is a popular expectation that girls will dress in

pink, wear nice dresses and play with dolls while
boys are often encouraged to dress in blue and
play with toys such as tractors and cars.






Economy
The UK imports a quarter of its food from the EU but
with the collapse in the value of the Pound against

the Dollar following the vote for Britain to leave the

European Union, prices are set to rise dramatically.
In 2015, Britain exported £18 billion worth of food

and drink whilst spending around £38 billion on

importing food and drink.

Food
Even if British food has not got an exceptional
reputation in the world, there are some traditional

foods in the United Kingdom and traditional British

beers. The English breakfast and fish and

chips are the most iconic dishes in the UK.
Traditional British foods typically center around the

concept of 'meat and two veg', which means in

essence that the dish will contain a type of meat

(usually beef, pork, lamb or chicken), two types of

vegetable (typically root vegetables) and potatoes.

Furthermore, as it is a multicultural country, you can
now enjoy food from all parts of the world in the UK.

Curry is now the nation's favorite dish, being brought
over from the Indian sub-continent with migrants.


Arts, Humanities & Popular Culture
The British people have traditionally enjoyed social



interaction relating to popular culture throughout the



centuries.
The theaters have long been well supported with

entertainment ranging from music to drama and to

comedy. In the 19th Century,the Music Hall was the

mainstay of entertainment offering all
manner of acts from singing to acrobatics.
The cinema is very popular as are the numerous social
clubs across the country. Music too plays an important
role in popular culture and has been the forerunner in
exports.
The UK is home to the Beatles, the Rolling Stones,

Adele, and many other artists who have made it to the
world stage. Jungle, Dubstep, Grime and other

modern forms of dance music also originate from
the UK.
Traditionally music and social gatherings have been
the cement in isolated communities over the centuries

with dancing and singing.
The Scottish and Irish Ceilidh is a traditional social

gathering involving Gaelic folk music and dancing

either in a house or larger venue. The Welsh people

are known for their singing voices and the Welsh

Men's Choir is renowned World Wide.
Art and literature has also played a focal part in the

history of UK culture. There are many art galleries

throughout the country and Britain is known for its

history of authors such as Virginia Woolf, TS Eliot,

Agatha Christie and Jane Austen.