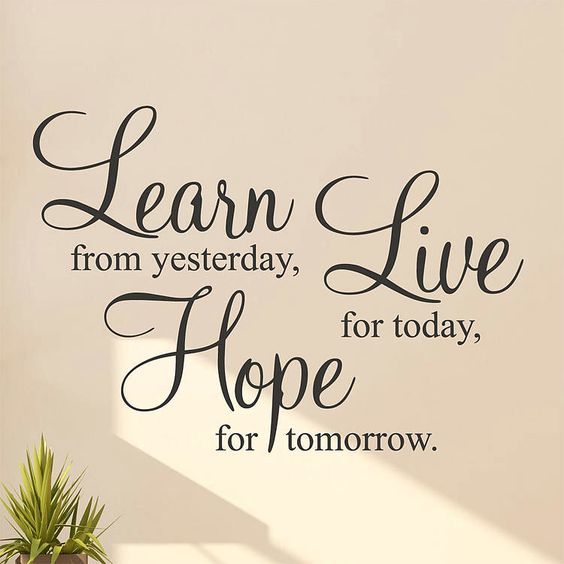 "Blessed is the man who trusts in the LORD, and whose hope is the LORD."

Jeremiah 17:7
Humor
When I say I miss school, I mean my friends and the fun. Not the school.
Use the other language selector on my home page above to go through my whole site using any native language you speak,
then use the video above to see and listen to the same teaching topic in text below.
اختاراي لغة من لغات العالم / اللغة التى تريد تصفح موقعى باستخدامها . استخدم المؤشر

الذى فى الاعلى
Next, Use the world site selector on my home page above to go to the search engine site or the social media site you like.

My YouTube Channel: Click: :( Mr. / Girgis H. H).

Rediscovering Curiosity

and

Imagination
Mr. / Girgis
Discovery Learning Method

The Discovery Learning Method is also unique in how it presents problems. Teachers will give students a problem and some resources to solve it. This concept alone is very different from standard science experiments you may remember when you were growing up.

Most science teachers would give the instructions for an experiment, perform the experiment, show the result of the experiment, and then grade the students on their write-ups of the experiment. There's not much discovery happening when students see every step and the desired outcome before they even attempt it on their own.
Students are simply performing a task they watched someone else do.
The Discovery Learning Method may have a specific end result, but the focus is on the steps and the critical thinking involved in getting there.

Curiosity: The Force Within a Hungry Mind
Stimulate your students' curiosity by encouraging valuable questions and tinkering, looking for teachable moments, and building lessons around current events and critical thinking.
What makes children
want
to learn? According to research, it's the
joy of exploration -- a hidden force that drives learning, critical thinking, and reasoning.

We call this ability curiosity, and we recognize it in children when we see them exploring their environment, devouring books and information, asking questions, investigating concepts, manipulating data, searching for meaning, connecting with people and nature, and seeking new learning experiences.


The Heart of Lifelong Learning
Most teachers understand that curiosity supercharges learning. But they also know that many students can achieve high grades without being curious -- by understanding the system of test-taking and dutifully doing their homework.
Curious children often spend a great deal of time reading and acquiring knowledge because they sense a gap between what they know and what they want to know -- not because they are motivated by grades. In fact, when kids are in curiosity's grip, they often forget the immediate goals at hand because they are preoccupied with learning
Curiosity
Curiosity is part of The Compass Advantage™ (a model created

for engaging families, schools, and communities in the principles

of positive youth development) because it is at the heart of lifelong learning. Curiosity not only gives children an advantage in school,

but today's business leaders agree that it is also at the heart of

thriving organizations.

Our imagination changes; it is organic, and it grows as our knowledge grows. Knowledge feeds the imagination which spurs us on to new knowledge. Ultimately, this is the cycle of discovery and of learning

we strive for in education.

An imaginative student, for example, would be free to take risks and be a leader, and to state opinions rather than just correct answers. In the same way, a
n imaginative teacher can
also take risks, be a leader, and be adaptable to the changing needs

of their students.


Learning With Imagination and Knowledge
Considering this, would you say that imagination is more important than knowledge? Actually, it's more about how knowledge and imagination support each other in learning as suggested earlier.
How Do You Teach Imagination?
If learning with imagination matters as much as it does, then how can imagination be taught to learners? That's the thing—you can't really teach it, but you can
certainly model it.
In this case, you can use guiding questions to spur imagination. However, it is the individual that controls it and harnesses it. We can teach others to take their imagination to fruition, but we cannot imagine for them. It is the one thing that individuals own.



Humor models curiosity and playfulness:
When teachers use humor , they are modeling a certain kind of

curiosity and a willingness to look at life from a different angle. While

this might not seem like an inherently creative act, curiosity is often

the starting point for creativity.

At some point, you move from questioning and exploring into making.

When teachers share humorous observations, they're actually

modeling curiosity. Over time, this becomes a part of the

classroom culture.
I noticed this back when I worked with a creative, witty teacher

named Allison. Her quick wit (which was never sarcastic) and her

humorous observations became a part of the classroom culture. I'd

argue that this wittiness was a key element to why she had such a

creative classroom. It was a relaxed, non-threatening way to question
everything. In a way, it was like the comic relief that allows an epic

story to be even more epic.
This curiosity looks a little different with younger grades. At that age,

it's more of a playfulness and a sense that you're not going to take

yourself too seriously. It might mean dressing up funny or talking in a

silly voice. And, in this moment, it might not seem like a big deal. But,

actually, teachers are modeling a playfulness in this humor that is

closely related wonder and curiosity.


Humor boosts creative problem-solving:
Laughter can help people solve problems that demand creative solutions, by making it easier to think more broadly and associate ideas/relationships more freely.





Humor creates a lightened mood and a mental spaciousness that makes it easier to engage in connective thinking. It reminds me of
the research around going for long walks, taking naps, or exercising. There's something about that sense of space that leads to flexible thinking.


Creative humor leads to creative fluency:
Creativity doesn't have to be functional and utilitarian. It doesn't have to be big and bold and life-changing. It can be kind of silly and small and goofy. And when that happens, students are reminded that creative work doesn't always have to lead to a greater end.
It can be an end in itself. When kids make robots or do cardboard challenges or engage in creative writing, they can do those things for the simple reason that there is joy in doing creative work. Interestingly enough, those goofy things become the very creative acts that lead to bigger and better things.

Good Language Teaching:
A salient feature of good language teaching is its ability to pique good-spirited curiosity and support imaginative discovery. The language classroom uniquely offers learners a plethora of possibilities to explore, ask, play, invent, and imagine—and to practice language skills on topics as diverse as space exploration and pop culture.

Teachers who promote creative learning environments pull learners into the language and motivate them to cultivate positive learning attitudes. This spirit of curiosity and creativity has long been evident to English teaching practitioners.
1-Butler:
The writer, Butler highlights for us the importance of working with
texts and designing activities that allow students to interact meaningfully with a text,using curiosity as a guide to discovery and comprehension.
2-William De Felicebuilds:
William De Felicebuilds on the notion of using humor as a way to teach communication. Capitalizing on humor, learners go beyond formulaic speech patterns and incorporate spontaneous interaction by telling funny stories. Through rehearsing and retelling jokes, students learn narrative patterns and explore cultural humor. The end result is a fun and enriching language activity.
Conclusion:
Truly, learning a language can feel frustrating, isolating, or even

threatening at times. As teachers, we need to select methods and

activities that allow thoughtful and stimulating interaction with texts while we reassure our students that learning is a shared creative

process that allows for humorous interpretation and inventive reactions.
These three articles attest not only to the resourceful ways teachers

address such classroom issues but also to the common thread of

creativity and innovation.
We have seen and continue to see in our classrooms.. A learner must
learn through using his curiosity, imagination and humor. Curiosity

comes out of his self-dialoguing and dialoguing with others as forms of
interaction.
Imagination is the first step to the standard of creation and innovation that offers great services to humanity. That is the greatest standard of learning.