Freely you have received, freely give (Matthew 10:8)
The sufferings of this

present time are not

worth comparing with

the glory that is to be

Teacher: I hope I didn't see you looking at Maria's answers.
Student: I sure hope you didn't, either!
Use the other language selector on my home page above to go through my whole site using any native language you speak,

then use the video above to see and listen to the same teaching topic in text below.
اختاراي لغة من لغات العالم / اللغة التى تريد تصفح موقعى باستخدامها . استخدم المؤشر

الذى فى الاعلى
Next, Use the world site selector on my home page above to go to the search engine site or the social media site you like.

My YouTube Channel: Click: :( Mr. / Girgis H. H).

Critical Thinking ( 11 )

Multiple Choice Test
Significance:
Multiple choice test questions, also known as items,

can be an effective and efficient way to assess

learning outcomes. This kind of questions can

measure the critical thinking skills of the learner. I

mean that (MCQ) can measure the learners' abilities

to apply, analyze, synthesize, evaluate, imagine,

create and innovate. Multiple choice test items have

other several potential advantages:
Versatility:
Multiple choice test items can be written to assess

various levels of learning outcomes , from basic

recall to application, analysis, and evaluation.

Because students are choosing from a set of

potential answers, however, there are obvious limits

on what can be tested with multiple choice items.
For example, they are not an effective way to test

students' ability to organize thoughts or articulate

explanations or creative ideas.
Main types of the objective tests

(1) Matching Test,

(2) Multiple Choice Test,

(3) True False Tests,

(4) Correct/Incorrect Test,

(5) Simple Recall Test,

(6) Best Answer Test,

(7) Completion Test, and

(8) Classification Test.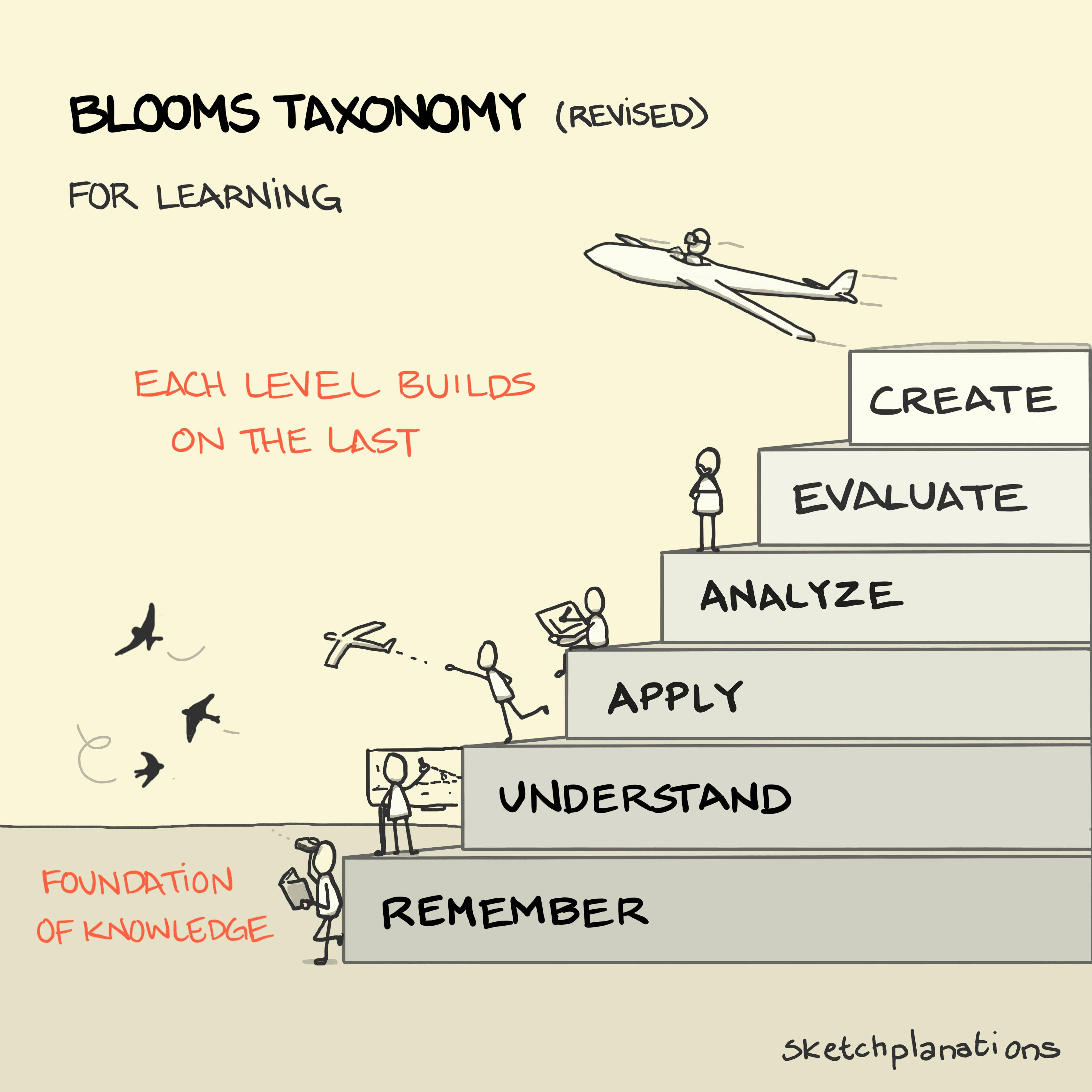 Reliability
Reliability is defined as the degree to which a test

consistently measures a learning outcome. Multiple
choice test items are less susceptible to guessing
than true/false questions, making them a more

reliable means of assessment.
The reliability is enhanced when the number of MC

items focused on a single learning objective is

increased. In addition, the objectives coring
associated with multiple choice test items frees
them from problems with scorer inconsistency

that can plague scoring of essay questions.
Validity:
Validity is the degree to which a test measures the

learning outcomes it purports to measure. Because

students can typically answer a multiple choice item

much more quickly than an essay question, tests based
on multiple choice items can typically focus
on a relatively broad representation of course material,

thus increasing the validity of the assessment.





Multiple Choice Question


(MCQ)?

A multiple-choice question is a type of

questionnaire/survey question that provides

respondents with multiple answer options.

Sometimes called objective response questions,
it requires respondents to select only correct
answers from the choice options.
MCQs are mostly used in educational testing,

customer reviews, market research, elections, etc.

Although they take different forms depending on

their purpose, they have the same structure.

Parts of Multiple Choice Questions

A multiple-choice question consists of the following

parts:

1-Stem:
A stem is a question.

The questionnaire should make sure the question is

straightforward, error-free and is relevant.

2-Answer:

This is the correct answer to the question. The correct
answer may be determined by the questionnaire,

respondent or some set down rules both the

questionnaire and respondent do not influence in.

3-Distractors:

These are the other incorrect responses added to

make up the choice options.



Constructing an Effective Stem
1. The stem should be meaningful by itself and

should present a definite problem.
A stem that presents a definite problem allows a focus

on the learning outcome.
A stem that does not present a clear problem, however,
may test students' ability to draw inferences from

vague descriptions rather serving as a more direct
test of students' achievement of the learning outcome.
2. The stem should not contain irrelevant material,

which can decrease the reliability and the validity of
the test scores.
3. The stem should be negatively stated only when
significant learning outcomes require it.
Students often have difficulty understanding items

with negative phrasing (Rodriguez 1997).
If a significant learning outcome requires negative

phrasing, such as identification of dangerous
laboratory or clinical practices, the negative element

should be emphasized with italics or capitalization.
4. The stem should be a question or a partial

sentence.
A question stem is preferable because it allows the

student to focus on answering the question rather than

holding the partial sentence in working memory and

sequentially completing it with each alternative. The

cognitive load is increased when the stem is

constructed with an initial or interior blank, so this

construction should be avoided.


Designing stems
Express the full problem in the stem.
When creating the item, ask yourself if the students

would be able to answer the question without looking

at the options. This makes the purpose of the question

clear.
Put all relevant material in the stem.

Do not repeat in each of the alternatives information

that can be included in the stem. This makes options

easier to read and understand, and makes it easier for
students to answer the question quickly.
Eliminate excessive wording and irrelevant

information from the stem.
Irrelevant information in the stem confuses students

and leads them to waste time:
Designing alternatives
Limit the number of alternatives
.
Use between three and five alternatives per question.
Research shows that three-choice items are about as

effective as four or five-choice items, mainly because it
is difficult to come up with plausible distractors.
Make sure there is only one best answer.
Avoid having two or more options that are correct,

but where one is "more" correct than the others.

The distractors should be incorrect answers to the

question posed in the stem.
Make the distractors appealing and plausible.
If the distractors are farfetched, students will too

easily locate the correct answer, even if they have
little knowledge. When testing for recognition of key

terms and ideas keep the distractors similar in length

and type of language as the correct solution.
When testing conceptual understanding, distractors

should represent common mistakes made by students.
Make the choices grammatically consistent with
the stem.

Read the stem and each of the choices aloud to make

sure that they are grammatically correct.

Place the choices in some meaningful order.

When possible, place the choices in numerical,

chronological or conceptual order. A better structured

question is easier to read and respond to:

Randomly distribute the correct response.

The exam should have roughly the same number of

correct answers that are a's, b's, c's, and d's assuming

there are four choices per question).
Avoid using "all of the above".
If "all of the above" is an option and students know two
of the options are correct, the answer must be "all of

the above".

If they know one is incorrect, the answer must not be

"all of the above". A student may also read the first

option, determine that it is correct, and be misled into

choosing it without reading all of the options.
Avoid using "none of the above".
The option "none of the above" does not test whether

the student knows the correct answer, but only that

he/she knows the distractors aren't correct.
Refrain from using words such as always, never,

all, or none.
Most students know that few things are universally
true or false, so distractors with these words in them

can often be easily dismissed.
Avoid overlapping choices.
Make the alternatives mutually exclusive. It should

never be the case that if one of the distractors is true,

another distractor must be true as well.
Constructing Effective Alternatives
1- All alternatives should be plausible.
The function of the incorrect alternatives is to serve as
distractors, which should be selected by students who
did not achieve the learning outcome but ignored by

students who did achieve the learning outcome.
Alternatives that are implausible don't serve as

functional distractors and thus should not be used.

Common student errors provide the best source of

distractors.
2- Alternatives should be stated clearly

and concisely.
Items that are excessively wordy assess students'

reading ability rather than their attainment of the

learning objective
3- Alternatives should be mutually exclusive.
Alternatives with overlapping content may be

considered "trick" items by test-takers, excessive use

of which can erode trust and respect for the testing

process.
4- Alternatives should be homogeneous in content.
Alternatives that are heterogeneous in content can

provide cues to student about the correct answer.
5-Alternatives should be free from clues about

which response is correct.
Sophisticated test-takers are alert to inadvertent clues
to the correct answer, such differences in grammar,

length, formatting, and language choice in the

alternatives. It's therefore important that alternatives
6-The alternatives "all of the above" and "none of
the above" should not be used.
When "all of the above" is used as an answer, test-
takers who can identify more than one alternative as

correct can select the correct answer even if unsure

about other alternative(s).
7-The alternatives should be presented in
a logical order
(e.g., alphabetical or numerical) to avoid a bias

toward certain positions.
8. The number of alternatives can vary among items
as long as all alternatives are plausible.
Plausible alternatives serve as functional distractors,

which are those chosen by students that have not

achieved the objective but ignored by students that

have achieved the objective.
There is little difference in difficulty, discrimination, and

test score reliability among items containing two, three,
and four distractors.


General strategies
Write questions throughout the term.
Multiple-choice question exams are challenging and

time-consuming to create. You will find it easier if you

write a few questions each week, perhaps after a

lecture when the course material is still fresh in your

mind.
Instruct students to select the "best answer"

rather than the "correct answer".

By doing this, you acknowledge the fact that the

distractors may have an element of truth to them and

discourage arguments from students who may argue

that their answer is correct as well.
Use familiar language.
The question should use the same terminology that

was used in the course.
Avoid using unfamiliar expressions or foreign

language terms,

unless measuring knowledge of Students are likely to

dismiss distractors with unfamiliar terms as incorrect.
Avoid giving verbal association clues from the

stem in the key.
If the key uses words that are very similar to words

found in the stem, students are more likely to pick it

as the correct answer.
Avoid trick questions.
Questions should be designed so that students who

know the material can find the correct answer.

Questions designed to lead students to an incorrect

answer, through misleading phrasing or by

emphasizing an otherwise unimportant detail of the

solution, violate this principle.
Avoid negative wording.
Students often fail to observe negative wording and it

can confuse them. As a result, students who are

familiar with the material often make mistakes on

negatively worded questions. In general, avoid having
any negatives in the stem or the options.

In the rare cases where you use negatives be sure to

emphasize the key words by putting them in upper

case, and bolding or underlining them.