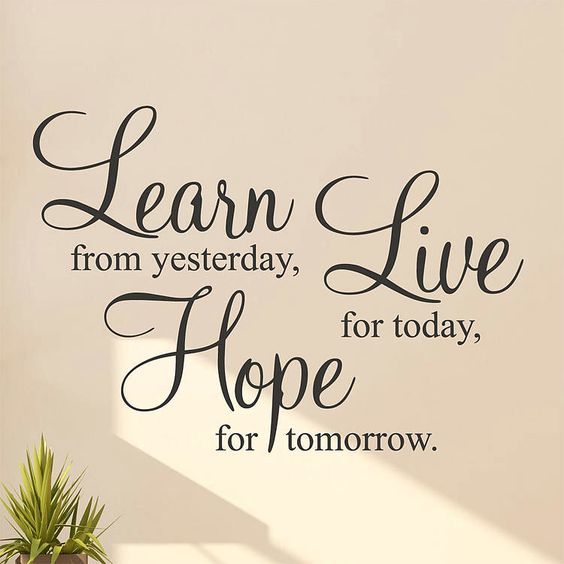 "Blessed is the man who trusts in the LORD, and whose hope is the LORD."

Jeremiah 17:7
Humor
When I say I miss school, I mean my friends and the fun. Not the school.
Use the other language selector on my home page above to go through my whole site using any native language you speak,
then use the video above to see and listen to the same teaching topic in text below.

اختاراي لغة من لغات العالم / اللغة التى تريد تصفح موقعى باستخدامها . استخدم المؤشر

الذى فى الاعلى

Next, Use the world site selector on my home page above to go to the search engine site or the social media site you like.
A summary for my

Researching Journal
Article about:
Critical Thinking 7
----------------------
Critical Thinking and

Assessment
for

higher education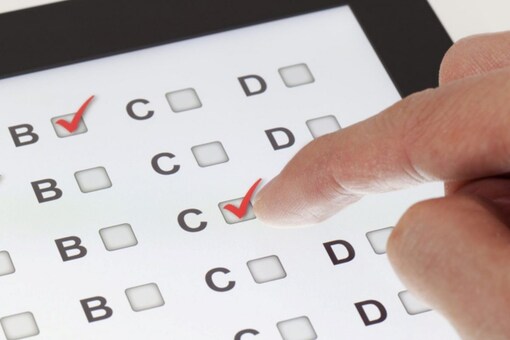 Mr. / Girgis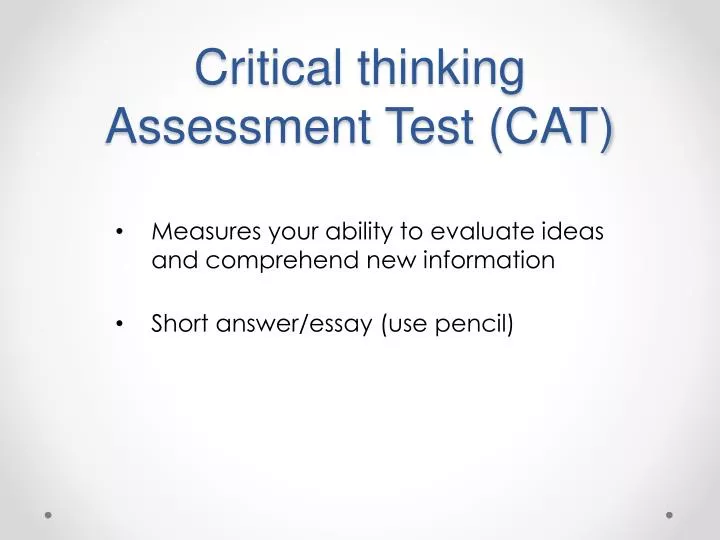 Critical thinking Test

Meaning:
"Critical thinking means making reasoned

judgments that are logical and well-thought out.
It is a way of thinking in which you don't simply
accept all arguments and conclusions you are
exposed to but rather have an attitude

involving questioning such arguments and

conclusions. It requires wanting to see what

evidence is involved to support a particular

argument or conclusion."
Science critical thinking test developed is

based on improved Swartz's thinking

framework that focuses only on comparing

and contrasting, sequencing, and identifying

cause and effect to the Analysing idea

component of Analysis .
These three critical thinking skill constructs

are also in line with the three types of thinking

maps implemented in the program of "I-THINK"
introduced by the Ministry of Education:

(a) Double Bubble map for comparing and contrasting,
(b) Flow Map for sequencing, and
(c) Multi Flow map for identifying cause and effect .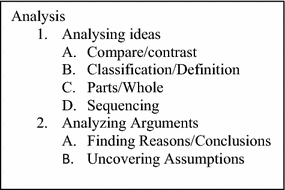 Critical Thinking and Assessment
How can we assess critical thinking skills?
What is a critical thinking test?
A critical thinking test assesses your ability to use a
range of logical skills to evaluate given information

and make a judgement. The test is presented in such

a way that candidates are expected to quickly scrutinize
the evidence presented and decide on the strength of

Critical thinking, also known as critical reasoning,
is the ability to assess a situation and to consider

and understand various perspectives, all while

acknowledging, extracting, and deciphering facts,
opinions, and assumptions.
A Critical Thinking test, also known as a critical reasoning
test, determines your ability to reason through an argument

logically and make an objective decision.
A Critical Thinking test, also known as a critical reasoning
test, determines your ability to reason through an

argument logically and make an objective decision.

You may be required to assess a situation, recognize

assumptions being made, create hypotheses, and

You may be required to assess a situation, recognize
assumptions being made, create hypotheses, and


Why critical thinking is important
for our English students.
If we try to break down the idea of preparing

students for the world we live in, it is fair to say that

critical thinking is important in several ways.

For one, it helps students observe an object (fact,

person, data) from different points of view, like an

artist making sketches of a model from different

angles, observing every detail, discovering new

things at each new angle. That makes them get
out of their comfort zone and challenge their

preconceptions about the object (or even

misconceptions, depending on what they have

previously learned about it), and create new,

better-informed ones.
Critical thinking also has an impact on students'

interpersonal skills. By thinking critically and seeing

things from different angles, students become more

open-minded and empathetic, better communicators,
more inclined to collaborate with their peers and

receive and discuss their ideas. Thinking more
about students as individuals, it is possible to say

that critical thinking helps them develop their creative
side by allowing their thinking process to run more

freely, and explore more possibilities. It will make

them better decision-makers, and with practice, also
help them save time to make those decisions.


Why Is the Critical Thinking Test Important?
Critical thinking, or critical reasoning, is important to
employers because they want to see that when dealing

with an issue, you are able to make logical decisions
without involving emotions. Being able to look past
emotions will help you to be open-minded, confident,

and decisive—making your decisions more logical
and sound.
When Is Critical Thinking Used?
Critical thinking is used in several stages of the

problem-solving and decision-making process:
Defining the problem.
Selecting the relevant information to solve the problem

Recognizing the assumptions that are both written and
implied in the text.
Creating hypotheses and selecting the most relevant
and credible solutions.

Reaching valid conclusions and judging the validity
of inferences.
Requirements in a critical thinking test:
Critical thinking skills learner can:

Understand the links between ideas.

Determine the importance and relevance of arguments.

Recognize, build and appraise arguments.

Identify inconsistencies and errors in reasoning.

Approach problems in a consistent and systematic way.


Critical Thinking Test Examples
As there are various forms of critical thinking, we've
provided a number of critical thinking sample

questions.
The Format of the Test:
In the argument section you are tested on your
ability to distinguish between arguments that are

strong and arguments that are weak.
For an argument to be strong, it must be both important
and directly related to the question.

An argument is weak if it is not directly related to the
question, of minor importance, or it confuses correlation

with causation (which is incorrectly assuming that just

because two things are related, they are the cause of

In this section, you are given a scenario and a set of

arguments that can be for or against. You need to

determine which are strong arguments and which
are weak, in terms of the information that you have.
This decision is made based on the way they address

the scenario and how relevant they are to the content.
An assumption is something we take for granted.
People make many assumptions which may not necessarily be

correct; being able to identify these is a key aspect of critical

reasoning. An assumption question will include a statement
and a number of assumptions.
In this section, you are being assessed on your ability
to avoid taking things for granted. Each question gives
a scenario including data, and you need to evaluate

whether there are any assumptions present.
In deduction questions you have to draw conclusions

based on only the information given in the question and

not your own knowledge. You will be provided with a

small passage of information and you will need to

evaluate a conclusion made based on that passage.

Here you are given a scenario and a number of

deductions that may be applicable. You need to
assess the given deductions to see which is the
logical conclusion – does it follow?
In these questions you are given a passage of

information followed by a proposed conclusion.
You are to regard the information you are given
as true and decide whether the proposed

conclusion logically and beyond doubt follows.


In the interpretation stage, you need to

read and analyze a paragraph of information,
then interpret a set of possible conclusions,
to see which one is correct. You are looking
for the conclusion that follows beyond
reasonable doubt.
Inference is a conclusion drawn from

supposed or observed facts.

It is information that does not appear

directly in the given information, but is

drawn from it. If, for instance, we go to
a public restroom and find the door

locked, we will assume/make the
inference that it is occupied.
Inference questions assess your ability
to judge whether a statement is true,
false, or impossible to determine based
on the given data and scenario.

You usually have five possible answers:

absolutely true, absolutely false, possibly
true, possibly false, or not possible to
determine