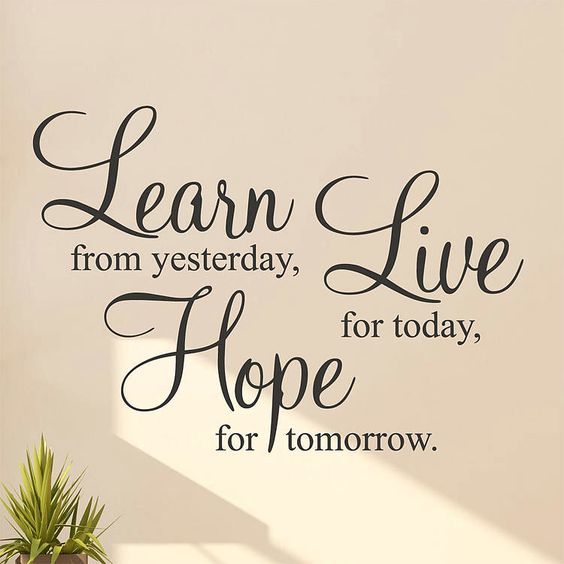 This poor man cried out, and the
LORD heard him, and saved him

out of all his troubles

."Psalm 34
Humor:
Teacher: I wish you'd pay a little attention, David.
David: I'm paying as little as I can, teacher.
Dear visitor,
Use the language selector above to go through my whole site using any native language you speak, then you can enjoy my YouTube channel.
اختاراي لغة من لغات العالم / اللغة التى تريد تصفح موقعى باستخدامها . استخدم المؤشر

الذى فى الاعلى
I register a video presentation in my YouTube channel for each page of my site.
Teaching English for

Adults,
Face to Face, Egypt.
Adults come to ESOL classes with a diversity of native

language skills, formal education, learning styles, cultural

backgrounds, and life experiences, which impact their

learning. It is important that teachers use their

understanding of these differences to guide their selection

and assessment of program models, curriculum materials,
and teaching strategies.

It is crucial for teachers to be aware of the
characteristics of their learners and that

they develop lessons that address both the

strengths and the needs of their individual

students.

Whereas some learners may have little

formal education but a great command of

basic spoken English, others may have an
excellent grasp of formal grammar but be
unable to understand native English

speakers in real life situations.

If teachers are aware of the

differences within their classes, they can

develop lessons that build on individual

strengths and address individual needs.
In order for teachers to plan classes that best

address the needs of particular learners, careful
assessment needs to be done, both when

students enter the program and a they progress.
In particular, teachers need to obtain

information about students' native language

literacy skills.

Whether it will be possible to set up native

language literacy classes or not will be based

on a variety of factors. What is crucial is that

each program decides how it will address the

particular needs of ESOL students with little or

no first language education.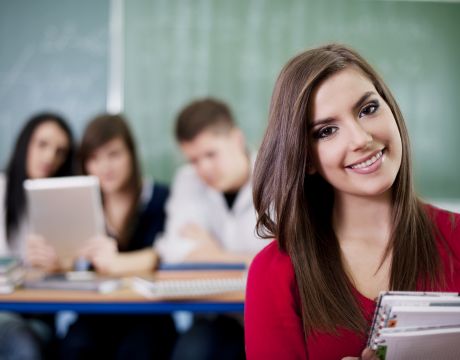 Once students are placed in classes, methods and

materials should be chosen based on the students'

learning styles and needs with attention to differences

in formal education, age, cultural background, interest,

and life experiences.

Teachers also need to be aware

of how learning disabilities may impact the progress of

some ESOL learners and seek assistance in assessing
and responding to the particular needs of learning

disabled (LD) students. It is important for teachers to

use a wide variety of teaching strategies in order to

help all students progress

Adult ESOL learners need to develop English language
skills that will allow them to understand and be

understood in both oral and written English. The

emphasis of instruction, therefore, should be on those

activities that increase students' ability to communicate
their own thoughts and to understand the ideas of

others in a variety of settings.
For the language classroom this implies that students

will benefit from practice in listening, speaking, reading,
and writing that takes into account the kinds of

communication that happen in different contexts
outside the classroom. Materials, content, and

methods should help students improve their ability to

communicate and to understand authentic English.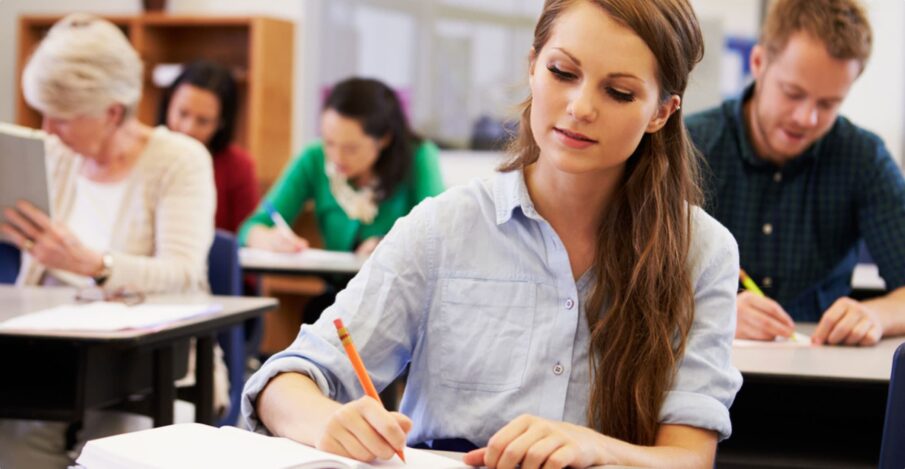 Reading and listening clearly go beyond word-by-
word translation. Classroom activities can equip

learners to better understand written and spoken

English when instruction includes strategies for

deriving meaning: pre-reading, skimming, asking

clarifying questions, and recognizing the reductions

that are characteristic of American English, among

others.

Speaking and writing instruction need to prepare

students to express original thoughts as well as to

engage in formulaic social exchanges. Teachers should
plan classes in a way that maximizes the amount of

time that all students spend expressing thoughts and

feelings in English, using plenty of small group and pair
work.
Classroom instruction should include strategies
and practice in finding a variety of ways to get ideas

across in spite of limited vocabulary. Language learners
also need to learn to adjust their speech, depending on
who they talk with (the boss or their children), what

they want to accomplish (make a request or give an

order), or what the level of urgency might be ("I need

help NOW!" or "Would you be so kind as to..."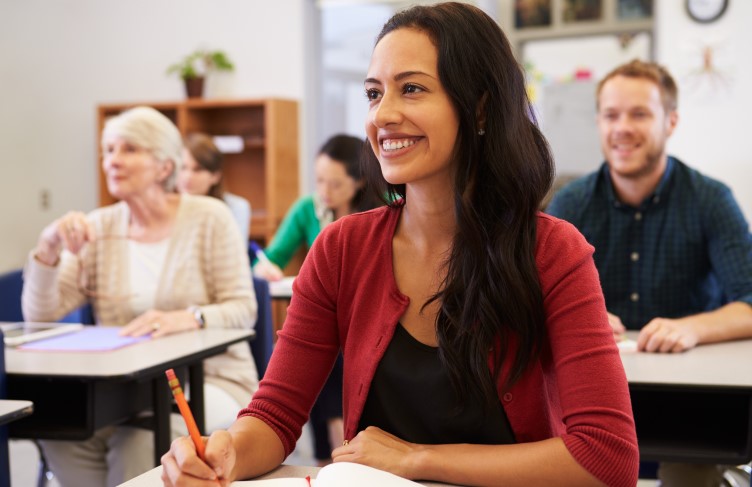 Similarly, writing lessons should give practice with real
writing tasks found outside the classroom, and help

students express original ideas. Letter writing and

journals are examples of classroom activities in which

the learners practice finding their own voices in written
English. Students need to learn how to adapt their

writing style based on audience and purpose.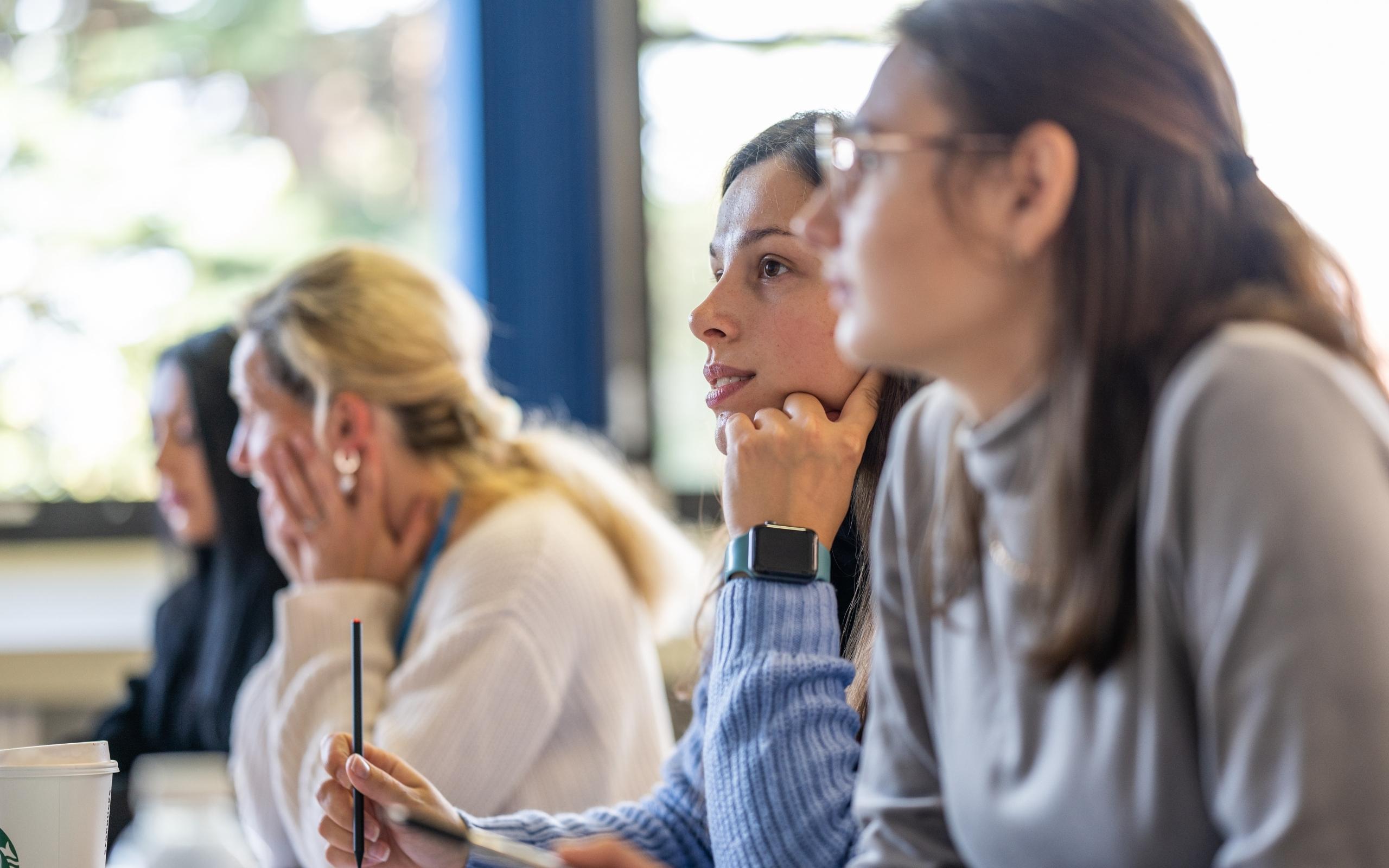 Andragogy is an adult-focused teaching approach.

It is a self-directed learning. It is the art and science of

helping adults learn.

It is the discipline that deals with

teaching and learning through negotiation, self-dialoguing,

self exploration, argument and studying the problem to
find solutions for it. The learner watches, observes and
asks (Why is this? and why is that?).

Through andragogy, learning is centered around both the
teacher and learner. The education process is set up on
the basis of a kind of co-operation between the teacher
and the learner. This process focuses on analysis,

synthesis and evaluation.

Dialoguing with one's self and dialoguing with others
are necessary. Brainstorming is basic to teach learners
critical thinking. Brainstorming happens when the

teacher asks questions to enable learners to generate
ideas. Generating ideas form a mind map.

I am Mr. / Girgis Hanna Haroun Abdoh.
I taught English as (EFL) to adults, (Face to face),
to the following people:
1- Many immigrant people to the USA , UK, Australia

and Newzland.
2- Many people who passed their TOEFL and ILETS

to get their Master degree in Egypt and abroad.
3- Many people who passed their TOEFL to get their

PHD degree in Egypt and abroad.
4-Many people who were spouses to join their

families in the USA.
5-Many learners who decided to do post graduate

studies in the USA and UK.
6-Many people who wanted to work in the Banks in Egypt.
7-Many people who wanted to work in tourism, hotels

and as guides in the archeological sites in Egypt.
8-Many people who wanted to work in museums and
exhibitions.
9-Many people who worked in preparing conferences

in Sharm Al-Sheikh, Egypt.
10-Many people who worked in world festivals in

Hurghada, Egypt.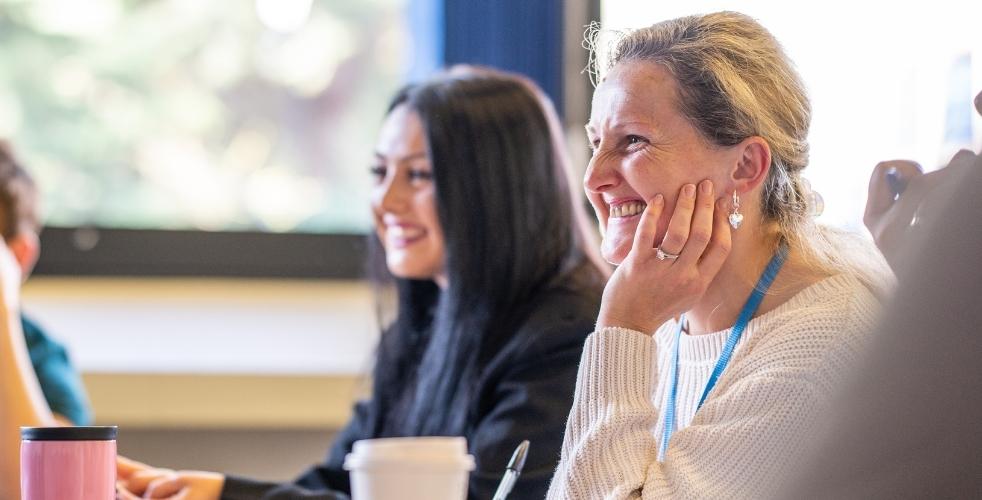 Five Assumptions About Adult Learners
1-Self-Concept:
Adults thrive in independent learning and training

scenarios.
2-Experience:
Adults learn experientially, meaning they learn from first-
hand observations and interactions.

3-Readiness to Learn:

Adults are attracted to learning most when they know

clear objectives.

4-Orientation to Learning:

Adults learn best when the topic is of immediate value.
5-Motivation to Learn:
Adults are motivated by internal factors rather than

external pressures.

Shopping
Topic:
Aims:
•
To understand words for different shops
•
To ask for items sold in different shops
•
To make sentences about different shops
Age group
Level:
Beginner A1,
ESOL
Entry
1.
Time:
Materials:
•
Shopping
St
udent workshee
t
1
–
Different
shops
•
Shopping
Student worksheet 2
–
Shopping lists
•
Shopping
Student works
heet 3
Introduction:
This lesson reviews
vocabulary relating to everyday

shopping and introduces different shop
names. Students

practice speaking and listening using these it
ems in a

meaningful context.
They then write short sentences

Procedure:
•
I el
icit names of shops and bu
ildings that students already
know and make a
list
on the board.
•
I give clues until students have sug
ges
ted sh
ops to be
focused
on in th
is
lesson (Explain that chemist and

ph
armacy are both acceptable).
•
I give out Shopping
–
Diffe
r
ent
shops
vocabulary sheet
and ask student
s to
lab
el the
pictures.

For stronger stud
ents, I can give them the pictures
•
I review how to ask for things in shops.
I ask for suggestions but focus on:
'Can
I have ...... please?
Excuse me, have you got any .........?
'
I drill the
questions
if necessary.
•
I nominate one student to run the bakery, one
to run the

café, one to run the
newsagent and one to run the chemist.
•
I seat each one at a separate table, with the café at the

biggest table,
and ask
them to make a sign for their shop.
•
I give them t
he pictures of items for their shop
(
from

student
w
orkshe
et 2
–
shopping
lists
),
cut into individual

•
I give all other students one of the 6 shopping lists on
(
a
lso from
student
worksheet 2
).
•
I demonstrate that each student should visit the different

shops and ask for the
items on their list. The shopkeeper
should
give them a picture of the item
they ask for.
•
All students should finish at the café and can check each
•
It may take more than one attempt to get this activity

running smoothly, and
repeating the activity with a

changeove
r of roles
and shopping lists would be
beneficial.
Rationale:
This activity practices the spoken forms of the target

language,
providing lots of opportunity for repetition and is

good for kin-aesthetic learners.
Spelling focus:
•
I choose one
of today's vocabulary item
s
.
•
I take the first turn myself. I put dashes for the letters, elicit

suggestions for
letters, write the unwanted letters at the

bottom of the board and the correct
letters over the dashes

until the word is complete.
•
I make sure
each student sitting down has
an opportunity

to suggest letters; go
round the room or name students,

otherwise one or two students tend to
dominate.
•
I allow students to have a turn at the board.

At this level most students need a
lot of support

For example:
I write the word
clearly for them on a
Lesson
p
lan
piece of

paper for them to refer to, check they are filling in the

guessed letters
correctly etc.
Rationale:

Although it is important to recognize letter 'sounds' when

learning to
read, this is an exc
ellent way to practice letter
'
names' as well as focusing on
spelling.
Reading:
•
I give out
student
worksheet
3,
and ask students to sort

shopping into the
right columns.
•
I check using a giant version on a Smartboard if possible,
Writing:
•
I put a giant version of
Task 4
on the Smart-board if

possible,or I write up the
first sentence.
•
I ask one student to read the sentence and ask for
suggestions to complete it.
•
I repeat with sentence 2, to ensure students understand

•
I ask students to look at Task 4 ( worksheet 3
)
and

I ask students to complete
the sentences.
•
Students can write original sentences when they have filled

•
Students can complete the c
rossword f
or homework to

rein
force what they
have learn
t in the cl
ass.
My suggestions:

Teachers should:
1- Promote a positive classroom climate centered around
cooperative learning.
2-Research the interests and the needs of each adult

learner.
3-Create learning goals based on the interests and
needs outlined above.
4-Build on each subsequent activity to achieve the

learning objectives.
5-Co-create strategies, resources and methods for
instruction.
6-Review each activity and make modifications where

necessary, while continually evaluating the next steps
for learning.
The desired outcomes for adult learning:
Self-knowledge.
Knowing their "needs, motivations, interests, capacities,

and goals" allows adults to better understand themselves,
which leads to personal growth, self-knowledge and self-
respect.
Global citizenship.
Ideally, adults should learn to differentiate between

people and ideas and learn to respect others while

allowing for mutual disagreement. Ultimately, the goal is

to promote acceptance, show empathy and help
others in need.
Positive attitude.
Being open and accepting changes develops resilience
in adults, which allows them to see each moment as

a learning opportunity.
Seeking truth.

Often people react to the outcome, or symptom, of a

situation. Mature adults seek to understand the root
of the [situation] and, therefore, find a solution that

addresses the cause of the [situation].
Personality.

Everyone has strengths and weaknesses, and adults

should capitalize on their strengths by learning skills that

support their [goals]. Education can offer many avenues

that support each individual to their fullest potential.
Essential values.

Adults should not only respect the common values of

the society in which they live but understand that they
are binding. Shared ideas and traditions are a key

component of "the heritage of knowledge" and are

collectively valued by each community.
Social order.

Not only is it important to understand the rules and

values of the society in which we live, but adults must

also contribute as productive citizens. Demonstrating

intelligence and being able to mobilize social change

show that you are an effective contributor to society.

Learning Styles of Adults
Adult students learn best when:
1-They understand why something is important to know or do.
2-They have the freedom to learn in their own way.
3-The learning is experiential.
4-The time is right for them to learn.
5-The education process is encouraging.

Educators are encouraged to be mindful that adult students

may have different learning styles that connect to how they

absorb and process information. As the article explains:
Visual learners "prefer to be shown a lesson through graphs,
diagrams, and illustrations. They rely on what the instructor

is doing and often sit in the front of the classroom to avoid

visual obstructions. The best form of communication is

providing worksheets, white boarding, and leveraging

phrases such as, 'Do you see how this works?'"
Auditory learners "listen carefully to all sounds associated

with the lesson. 'Tell me' is their motto. They will pay close

attention to the sound of your voice and all of its subtle

messages, and actively participate in discussions. You can

best communicate with them by speaking clearly, asking

questions and using phrases like, 'How does that sound

to you?'"
Tactile learners, also called kinesthetic learners, "need to

physically do something to understand it. Their motto is 'Let

me do it.'" They trust their feelings and emotions about what

they're learning and how you're teaching it. Tactile learners

are those students who will get up and assist instructors

with role-playing in the classroom.
15 Strategies for Teaching Adult Learners
As a teacher of Engish for adults, I should:
1-Keep your lessons relevant.
2-Tell stories as I am teaching.
3-Break up the information to avoid cognitive overload.
4- Get everyone involved-Keep them engaged.
6-Focus on my learners' life experience.
7-Be mindful of different learning styles.
8- Make my material visually stimulating.
9- Let them explore on their own.
10-Encourage questions and discussion.
11-Provide feedback.
12-Offer encouragement.
13-Be flexible.
14-Be passionate.
15-Smile and have fun .
Resources for Teaching Adult Learners
Resources on workforce preparation activities , work

readiness skills, and post-secondary success and

completion; integrated Education and Training (IET)

programs with strategic partnerships; flexible wrap-around
services, and social service resources for adult learners;

contextual instruction, dual and concurrent enrollment,

academic and career counseling, and stackable industry-
recognized credence barriers to employment for justice

involved individuals; and moreials into adult

education programming; and more.
Civics Education and Citizenship
Resources on civics education in English literacy instruction;
preparation for the naturalization process for immigrant

adults; immigrant integration in the classroom.
Correctional and Reentry Education
Resources on educational interventions to help incarcerated
adults obtain the skills needed to get and keep a job,

acquire a high school diploma or its equivalent, and

transition to post-secondary education or training; evidence-
based adult education practices that reduce recidivism,

facilitate reentry, and improve public safety; servicesfor .
Diversity, Equity, and Inclusion
Resources on diversity, equity, and inclusion in adult

education; celebration of the diversity of adult learners;

inclusive curricula, learning practices, and environments;
cultural and linguistic competency; and more.
English Language Acquisition
Resources on evidence-based instructional practices,

English language acquisition activities, and effective

program design; services for English learners with

barriers to employment who may be facing substantial

cultural barriers; and more.
Health Literacy
Find resources that will help you with topics such as

literacy and communication issues in health education

programs and in healthcare settings; integrating health

literacy into adult education programs; and creating

appropriate, accessible, and actionable health literacy

education materials and trainings.
Integrating Technology
Resource on technology and technology tools in adult

teaching practice, staff development, services, and

delivery systems; digital literacy, inclusion, and

instructional strategies for teaching 21st Century digital

literacy skills as part of a contextualized curriculum;

public policies related to digital literacy, distance

education, and the effective use of technologies for

learning; technology capacity and infrastructure.
Learners with Disabilities
Resources on identification of disabilities and prevention
strategies related to acquired disability; teaching

practices to support inclusion and equitable outcomes

for all learners; classroom strategies, accommodations,

and assistive technologies for accommodating learners

with disabilities; processes for ensuring learners benefit

from appropriate support services; and more.
Math and Numeracy
Resources on common math and numeracy instructional
issues and motivation in math; content standards in
math and numeracy instruction to help students acquire
skills necessary for GED completion, college and
career readiness, and transitions to postsecondary

and workplace settings; financial education and financial
literacy into math and numeracy instruction; learning in
context, technology in math education, and evidence-
based practices; and more.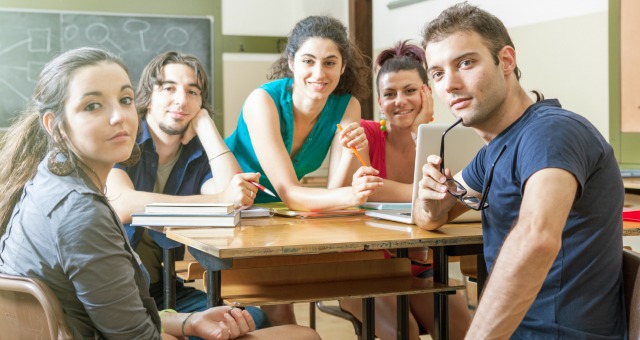 Professional Development
Resources on high-quality professional development

programs, and policies and factors that influence

effectiveness; evidence-based practices, approaches
and methods to design, implement, and evaluate adult

literacy professional development systems, including

the provision of professional development for eligible

providers that meet Workforce
Program Management
Resources on effective models and approaches for

program administration and improvement, instructional

programming, staff development, data-driven decision-
making, leveraging information systems, flexible

scheduling, and program evaluation; integrated

education and training service approach to provide

adult education and literacy activities concurrently and

contextually with workforce preparation activities and

workforce training for specific occupations; local program

roles as One-Stop partners to provide improved access
to employment, distance education, and training

services; and more.
Reading and Writing
Resources on evidence-based components of reading

instruction; content standards in English Language Arts

and Literacy instruction; instructional strategies for

literacy skills, skill-building, learning in context, and
family literacy; services for individuals with a barrier
to employment including those who have low levels of

literacy skills; and more.
Science
Resources on evidence-based best practices for

contextualizing science in the 21st century adult education
classroom; content standards in science instruction and

critical thinking skills.

Teaching and Learning
Resources on making adjustments to teaching and

learning activities based on formative assessment during

the learning process; using formative assessment to

improve the quality of instruction and to help students

reach their full potential; assessments and state-adopted

content standards to improve curriculum and instruction.

Learning Management System (LMS)
I already do all the LMS items. To illustrate my knowledge

of LMS, you can see that I already do all these items in

dealing with my international education website:
http://www.bchmsg.yolasite.com/
and My Blog:
https://mrgirgis.blogspot.com/
So, I can do the following perfectly:
1-Access to the Amideast Forum teaching topics and

upload most of them to my site to be as a resource for
my lectures planning, designing, training and

development sessions for my teachers in Egypt and all

over the world. To achieve that, I use my global education

site and blog.
2-Do discussion Forum and receive comments

between all my international site and blog users.
3-Files download and upload processes​​.​
4-Sending instant messages.
5-Attempting Mid-term and final online exams

6-Gaining access to Mock online exams​.
7-Direct Response Mailings through LMS

8-Logging onto the ​E-library​​​, EKB, (Egyptian

Knowledge Bank) of the Ministry of Education in

Egypt.
9-Addressing my teachers and senior teachers of

English in Egypt and all over the world to follow my

lectures and webinars through my internation site.
10-Accessing updated student's feedback reports.
11-Adding course page structures for student/tutors'

( introduction, communication tools.
12-Accessing general important files.
13-Joining LMS online training link and Zoom site.
14-Keeping track of students' academic calendar,

course deadline, group meetings and other personal

events via the Ministry Platform and Calendar tools .
16-Accessing all required documents.

e.g. Exam schedule, semester calendar​.​
Planning and Training
Teacher:

I am Mr. / Girgis Hanna Haroun Abdoh.
I do the training and planning of:
1-Educayion researches and journal articles

2-Curriculum design.
3-Curriculum analysis.
4-Curriculum Development.
5-Training units,lectures,conferences and workshops
6-A model model lesson plan.

----------------------------------------------------------------
Here is a model lesson plan example for

teaching English for adults, face to
face, Egypt:
Teaching English for


Adults, face to face,
Egypt.
----------------------------------------------------------------------------------------
Cycling / Car Driving

Teacher:

I am Mr. / Girgis Hanna Haroun Abdoh.

Country:
Egypt.
Topic:
Pros and cons of cycling / Reducing carbon emissions
Level:

Low intermediate / B1
The Objectives:

By the end of the lesson , learners become able to listen,
speak, read and write about the pros and cons of

cycling and driving cars through using critical thinking

skills.
Learners :
1-listen, speak and function the vocabulary through using pair work, realia, photos and real daily life situations.

2- Practice the new structure through pair work and dialoguing in pairs or peers.

3-Analyze, synthesis, do projects and solve problems.

4-Solve 3 problems through using digital technology.
5-Learners act the scenes and play roles.

Introduction
Through this lesson, students think, analyze and evaluate
and discuss the advantages and disadvantages of cycling

and consider what else they could do personally to reduce
their carbon emissions.
Developing students' listening, speaking, reading, writing
and culture awareness skills.
Issues: Cycling and pollution.
Values: Co-operation-Collaboration-Loyalty-Belonging-
Life-skills: Communication-Playing roles-Solving problems
Content:

Learners look at cycling as a way to reduce persona
l

transport carbon emissions that come out of driving cars.

Finding a real solution for a real life problem.

Materials provided:
1-Lesson plan:
It's a guide for me to do the procedure

2-Photos, worksheets and smart board:

My global site has the 3 worksheets.

Learners download them. It's for use in class.
3-My site, Video Film and Data show screen:
My global site has the video film.

Learners watch the cycling film through at the data show screen in classroom.
Methods of teaching:
The Activity-based learning method including critical thinking skills:
( Solving problems, Doing projects, Case study- interviewing, Practice, Analysis, Synthesis, Evaluation, Creation, Innovation, and Making decisions, Group work- Pair work-Self exploration)
Warm up: ( 5 minutes )

1-How do you go to your work?
2- What do you think of cycling instead of Driving a car?
Presentation:
Introduction

In this lesson students think about and discuss the advantages and disadvantages of cycling and consider what else they could do personally to reduce their carbon emissions.
Activity 1: (20 Minutes)

Communication and Dialoguing in pairs:
New Vocabulary and structure:
I Give learners worksheet.
I use work sheet photos, smart board, body language, real

situations, lexical approach, pointing, miming, synonyms,

antonyms and acting the scene to present the new

vocabulary so that learners know the vocabulary meaning,

feel it and practice it in pairs communicatively.

(Cycling- driving- advantages- disadvantages- pollution-

reduce-fossil fuels-aggressive speed- -machines
--endangering, the traffic jam, instead of, Take public

transport ,go on holiday, by train, flying reduce, amount of

meat eat, plant a tree, have the air conditioning on,
less
, recycle rubbish
, put solar panels, roof ).
Communicative Pair work
Learners communicate through asking, answering, thinking,

commenting and suggesting if they cycle to work/school,
why? Why not?

drive to work / school, why?why not?
/ Cycle - driving /
Learner 1 : What do you do you to reduce pollination?
Learner 2 : I cycle to work instead of driving.
Free Practice
Learners work in pairs communicatively:
One asks and the other answers using the

following:

/ Take public transport - driving/
/ Train - flying/
/ Recycle the rubbish -Throwing /
/ Plant a tree -burning tree/
I monitor, guide and check.

Interviewing:
Each work group can interview a group presenter about his

real experiences. This create a real situation communication.

2-Avtibity 2: (20 Minutes)
Collaboration :

Doing projects:
I divide the learners into 3 groups work.

Group A talk about the merits of cycling as a project task.
Group B talk about the demerits
of cycling as a project task.
Group C learners do evaluation for the 2 works of the
I go round, observe, monitor, guide and check.
3
-Activity 3:
(20 Minutes)
After exchanging roles, I divide the learners into 3 new
work
Creation and Solving problems:
Group A talk about the merits of (Car Driving) as a project task.

Group B talk about the demerits
of
(Car Driving)
as a project task.
Group C learners do evaluation for the 2 works of the other 2 groups.
I go round, observe, monitor, guide and check.
4-Activity 4: (20 Minutes)
Using Digital Technology:
Learners download the work sheet from my

1-global education website:
2-or from my education blog:
https://mrgirgis.blogspot.com/

Learners watch a video Film about Cycling and pollution

practically.
1-What did you watch?
2- What is the problem?
3- What are its reasons?
4-What are the solutions in your view?

5-Activity 5: (20 Minutes)
Analysis, synthesis, evaluation and creation
Playing Roles:
I ask my learners about real life situations:
A case study: (Pollution) and doing tasks:
1-What could you do to reduce your

emissions?

2- Learners answer to do a task.
Elicitation:
Would you be able to ....?
Cycle to work instead of driving
,

Take public transport instead of
driving
,
Go on holiday by train instead of
flying
Grow your own vegetables,
insulate your home
Reduce the amount of meat you
eat,
plant a tree
Have the air conditioning on less
Put solar panels on your roof.
Learners do the task writing their answers
.
Feedback:
Today, we have learnt about cycling, driving, pollution

problem and finding solutions.
Assessment:
The lesson objectives have been achieves.
Evaluation:
Finish by finding out from whole class:
1- How many Ss would implement these

solutions?
2-Are any of them impossible?

3-The ( Lesson issues, values and skills) are
implemented or not.
4-The teacher is satisfied or not.
5-Learners are communicators, projects

doers, problems solvers and and knowledge

discoverers or not

Homework / Extension:
Further practice suggestions
For homework, I have my students create or update their

solutions got the problem in English. I have them bring these

practical suggestions into class, share some highlights and

edit them using their peers' feedback.
Lesson plan for teaching

English, For adults,

older teenage level

Mr. / Girgis

Introduction
This lesson plan for teachers of older teenage and adult

students at low to mid-intermediate level is about money.

Students will develop their fluency through a range of

conversational activities.
This is a lesson based on money, though students' own

attitudes can be kept private if they so desire. And it can

remain so, but as a conversation topic, money is a veritable

gold mine!
A good conversation lesson can often begin with the students
not being sure what the topic of the day is. Not that we want

to keep them in the dark for long, but it can get their attention

when things aren't so clear from the outset.
But when I teach this lesson I introduce the topic directly,

simply to give me a chance to point out that nobody will be

required to discuss personal matters related to money. We

don't need to know how much money you've got or earn, I

may tell them. It can be a relief, on occasions, to those who

do consider this a very private matter.
Topic
Money
Level
Low to mid-intermediate
Time
90 minutes
Materials
Lesson plan:

Guide for teacher on procedure including worksheet tasks
Money conversations

A good conversation lesson can often begin with the

students not being sure what the topic of the day is.

Not that we want to keep them in the dark for long,

but it can get their attention when things aren't so
clear from the outset.

But when I teach this lesson I introduce the topic directly,

simply to give me chance to point out that nobody will be

required to discuss personal matters related to money.
It's a lesson based on the general idea of money, even

students' own attitudes can be kept private if they so desire.
We don't need to know how much money you've got or earn,
I may tell them. It can be a relief, on occasions, to those who
do consider this a very private matter. And it can remain so,
but as a topic, it is a veritable gold mine. This lesson is

aimed at low to mid intermediate students and should take

around 90 minutes.
Procedure

Stage 1 Quiz (See Worksheet 1)

This is a simple stage intended to introduce the lesson

and some relevant lexis.
I divide the class into two teams and ask the questions to
the whole class, then scoring one point for a correct answer.

I also write relevant words on the board, as this will form the

basis of the next activity.
Tip: Often students can shout answers in unison and it

makes the quiz unworkable. If you are concerned about this,

ask each team to nominate a captain and say that you will

only accept answers from them.
When we have finished I quickly erase the points and turn
the focus to the words on the board. I ask a few questions
to clarify a few points, for example, debt –
Is this good or bad?

What happens if you don't pay?
Then I ask the class to come and add more words to the list

(or they say them and I write them), it could top 40 in the
end, or may not grow too much.

Obviously, I am keen to see students leave class with new

vocabulary, but endless lists at the beginning of a

conversation class can in fact be counterproductive.
Keep it reasonable, my view is that 20 words is enough.
It's better to learn 20 than forget 40.
Stage 2 Role-play Vocabulary Conversation

This is a simple way to combine explanations of new words

with some useful speaking practice. I put students into pairs

and assign roles to each.
Perhaps one will be a bank manager.

The other may be a father or mother from a poor family.

They must then choose words from the board and describe

them from their own experience.


------------------------------------------------------------------------

Worksheets: five downloadable worksheet exercises

------------------------------------------------------------------------
Worksheet 1 – Money Quiz

Read the questions out to your students and get them

to write or call out the answers.

What is the name of money you borrow from the bank?
Credit / loan

What is the currency of Great Britain?
Sterling / pound / ('quid' is also used in the UK colloquially)

What is the currency of Italy? Euro

What are, the DOW Jones, the Borsa, Wall Street
and the FTSE?

Stock Exchange

What is the name of the automatic machine from which you

take cash? ATM / Cash Machine / Cashpoint /

Hole in the wall

What is an adjective for a person with lots of money? Rich /

loaded / wealthy (if your students give the answer 'teacher' it

may simply be enough to remind them it is a noun, be sure

to smile ironically 5)
Is counterfeit money legal? No

What is the currency of Japan? Yen

What is the name for the most senior person in a bank
(in England)?
Bank Manager

What is the name of the money you borrow to buy a house?

How many pence are there in the pound? 100

Name three ways of paying for something. Cash / credit card
/ cheque / by installments / part exchange / direct debit /

standing order (other answers can be acceptable)

Name four verbs for things you can do with money. Spend /

lose / waste / save / make / invest / forge / invest / donate /

pay (other answers can be acceptable):

What does the word debt mean?
Money you have borrowed and must pay back

What was the currency of France before the Euro? Franc

What is the word for the money you receive in your job,

usually once a month.

Salary

What do you do if you haggle, or barter?
Try to get the price down

Which department of a government deals with money?
Treasury (may be known differently in different countries)
------------------------------------------------------------------

Worksheet 2 – Vocabulary Sentences

In pairs or threes:
Discuss what you think is the meaning of
the words in bold:

Many people over the years have tried to buy the Mask of

Tutankhamen from the Egyptian Museum, but unsurprisingly

the authorities here believe it is priceless so they won't sell it
Ebenezer Scrooge was such a stingy man, so much so that

in English, we sometimes use the word Scrooge to describe

people with this characteristic.

He spent a lot of money on what he thought was a Rolex

watch, but when he had it valued it turned out to be
worthless.

I sometimes disagree with taxi drivers over the fare, so I
haggle, or barter, which sometimes gets the price down
Big companies like Pepsi make a killing. They should put

their prices down I sometimes like to splash out on new

clothes, but not very often When I was a student I didn't

have enough money to live on so I took out an overdraft at

the bank. I paid it all off in the end
The men were sent to prison for forgery, that is, making
counterfeit money And what do these idioms mean?

I like my job but the salary is low, in fact, it's chicken feed

I'd buy it but it costs an arm and a leg

Worksheet 3 – Money Role-plays

Darren Cash

You are a computer whiz kid who has made a billion from
the internet. You think that money is the answer to

everything, love, free time, even bereavement. So really,

you don't understand these people who say that money

can't buy you happiness. You're happy, at least you think
so, and you don't care what anybody else thinks.

Now think of some things you can say to support
your case:
Hilda Kitchen

You are an old woman who lost everything when you won a

million pounds on the National Lottery. Your husband ran

away with a younger woman, and your son was killed when

he lost control of his sports car. You lost most of your friends

because they were jealous of your new lifestyle.
In the end, all you had left was your money, and you hated

every last penny as a result. You gave it all to charity, but it

was too late.

Now think of some things you can say to support your case:

Jane Bingo-on-Saturdays

You live for the dream! The dream of making it big and living

the high life! You don't care about eating healthy food,

studying, reading or even having a family, you just want a

mansion and a butler.
Sure, you have friends but it's all so superficial. None of

them are real friends, they must play the lottery like you,

play bingo like you and spend every moment thinking about

when you will be RICH! You see, nothing else matters,

to you!
---------------------------------------------------------------------------

Worksheet 4 – Bank Manager Debate

You are an entrepreneur who wants to start a new language

school in the city. You are convinced that this will be a money
making venture, so much so that you have already started

advertising for teachers.
But there is one small problem, money.

You need more capital, and there is only one way to get it.

You need to borrow it from the bank. But will the bank

manager be convinced by your business plan?
Here is your case.

You must present this to the bank, and do your best to
persuade them.
Decide what your business plan is, and what

your business ambitions are:

You think that there are many people who want to study

English. You think that costs can be kept low.

Now prepare your case in a small group.

Remember, you must convince the bank.

-----------------------------------------------------------------------

Worksheet 5 – Bank Manager Debate

You are a bank manager and you are responsible for lending

money to new businesses. But you don't just lend to

anybody.
You expect a good business plan and you are very strict

about who is entitled to a loan.
Today, a customer has come to see you asking for a loan to

start a new language school. Listen to their case, but ask lots

of questions, you are dealing with a lot of money here.
You think that there is too much competition already and it

will be difficult for a new school to survive.
You don't think many people locally are interested in learning

languages You think that it will be difficult to recruit teachers.
Now prepare your case in a small group. You think that this

business has a chance, but you want to be 100% certain, to

be sure to have some strong questions