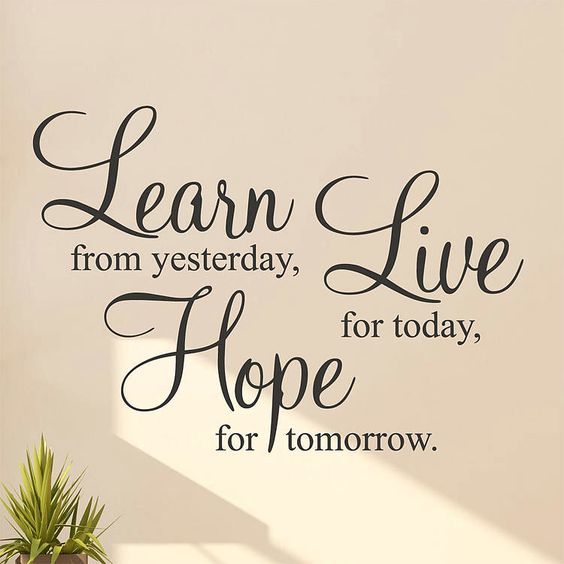 Consider it pure joy, my brothers and sisters, whenever you face trials of many kinds.
James 1:
Teacher: I hope I didn't see you looking at Maria's answers.
Dear visitor,
Use the language selector above to go through my whole site using any native language you speak,
then you can enjoy my YouTube channel.
اختاراي لغة من لغات العالم / اللغة التى تريد تصفح موقعى باستخدامها . استخدم المؤشر

الذى فى الاعلى
I register a video presentation in my YouTube channel for each page of my site.
Next,use the other world site selector above to go to the search engine site or the social media site you like.
Social Skills
is one of :

The 21st Century

skills
in

Education
Mr. / Girgis
Social Skills
Seating students together is not enough to ensure

teamwork. Many kids have very little idea how to interact

appropriately with their classmates. They simply lack the

social skills needed to perform the most basic cooperative
learning tasks. Lack of social skills is probably the biggest
factor contributing to lack of academic success in teams.

Fortunately, social skills can be taught just like academic

skills. If you use a systematic approach like the one

described below, you'll find that your students CAN learn

how to interact appropriately and become productive
team members.




Social Change
The philosopher John Dewey wrote, "Education is

not a preparation for life but is life itself." Dewey

reflected extensively on the page about the role of

education in a healthy, ever-evolving democratic

society, and he believed classrooms aren't just a

place to study social change, but a place to spark

social change.

Dewey wrote about these topics in the early

twentieth century, at a time when debates raged

about whether teachers should be tasked with

preparing students to conform or to actively push
for progress and improvement where they are

necessary.

Social change is a concept in sociology which talks

about a change in the established patterns of social

relations, or change in social values or change in

structures and subsystems operating in the society.

The term social change is used to indicate the

changes that take place in human interactions and

interrelations.
Teachers as agents of change in society
Teachers are regarded as agents of change in any

society. Their roles do not stop in the classroom, as

educators and architects of a well educated nation
but are community activists too.

Hence, they are expected to promote social change
in schools and in communities in which they serve
on several issues. In this formulation, I would like to
look at the roles of teachers in the fight against

HIV/AIDS and poverty.
Teacher changes the society
Teachers can help improve society and or

community by contributing their knowledge and area
of expertise to the world. They play such an essential
role teaching different subjects and being a role

model, inspiration and coach to others that they can
continue to do that outside the classroom.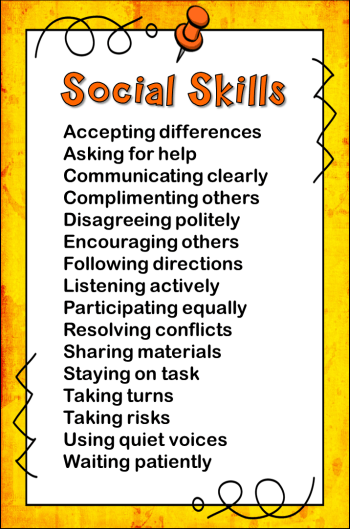 The role of the teacher:
1.Encourage active participation and



experimentation
Teachers should construct active learning
opportunities, where students can be fully engaged
with the material and play with ideas without being

reprimanded for going too far afield.

A few ways teachers might facilitate such a learning

environment include letting students teach each other,

setting up a system for occasionally letting students

ask anonymous questions, and assigning open-ended

projects in which students aren't given the impression

that they're expected to take prescribed steps until
they get to the "right" answer





2. Teach students how to think

Starting to make strides in this area may be as

simple as rethinking common assumptions about

which subjects are suitable for which students and

when.
For example, multiple studies suggest that

philosophical inquiry is not above the heads of

elementary-aged students. Students are being
taught how to think (and that their thoughts have

weight and value and should be pursued) rather
than what to think.

Socrates himself said, "Education is a kindling of a

flame, not a filling of a vessel." It follows, then, that

using Socrates' method of discourse as a teaching

tool would line up well with Dewey's goals for the

classroom.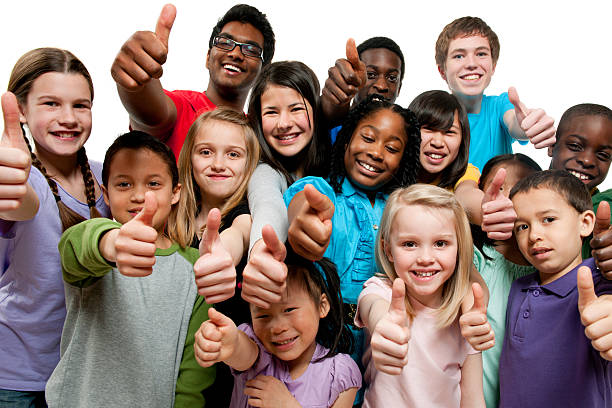 3. Prepare students for change

One step teachers can take to encourage students
to play a part in larger societal improvement is to

create a classroom where they're given the

responsibility and authority to make some
significant decisions.

Teachers might try offering lessons in, for example,

how ethical decisions are made and the role of

empathy and considered argument, and then setting
up situations in which students can apply these skills
in solving problems.

It's also important to create a learning environment
in which students learn to see the benefit of a
worthy failure – rather than learning to fear the

possibility of doing something wrong.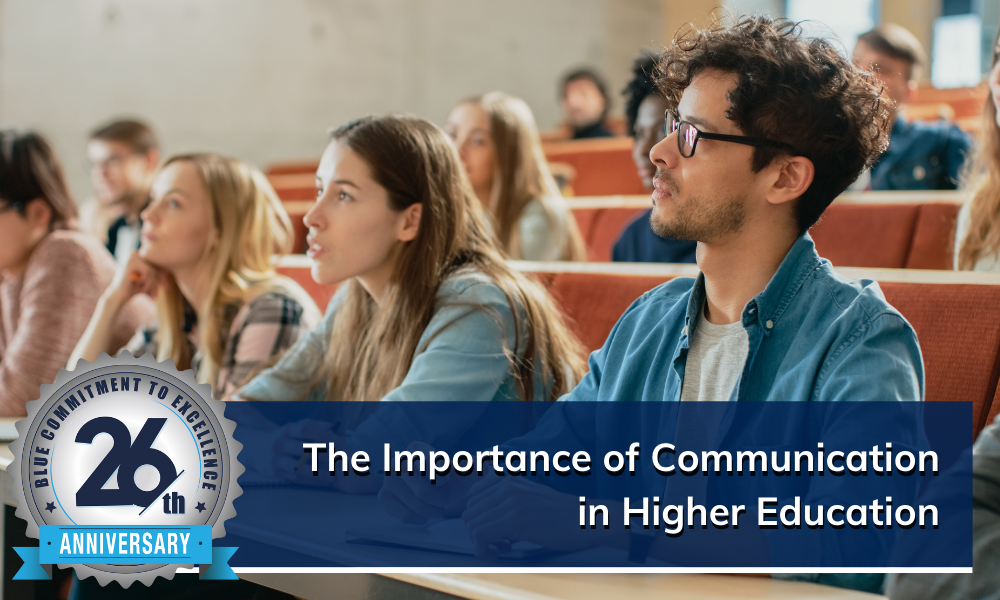 4. Make democratic classroom



processes

Dewey noted that if we want our education systems

to benefit the larger cause of a healthy democratic

society, then it's important that we keep democracy

as a central "frame of reference" in our classrooms.

Too often, he adds, we forget that participating in a

democracy is a skill that needs to be honed in our

daily lives. The classroom is a good place to learn

to do just that:
Consider making classrooms more democratic
than authoritarian, starting at a young age. What

decisions can you put to students in the classroom?
Before organizing a vote, can you encourage those

on opposing sides to clearly state their positions

and try to understand and respond to the

counterarguments



5. Facilitate discussions to drive


social change.
Dewey made it clear that he believed teachers and

schools had great influence over society, whether they

were aware of that fact or not. If you think Dewey was

on to something with this point, then it most likely
follows that you'd agree teachers ought to be
intentional about how they're influencing our society.

The best way to do that is to come together as a group

to share ideas, experiences, reading, and successes.
As these group discussions get bigger and broader,

teachers can start to take on questions of policy
—questions that should be decided with an eye on
the influence that teachers have.
If we can begin to take these steps consistently in our

classrooms, then we'll be fostering a stronger societal

fabric, building a healthier democratic process, and

benefitting people far from our schools,one classroom
at a time. As lives are being lived in classrooms and

societies are being forged, certainly that's change we

can all get behind.
6-The role of teachers in addressing the

issue of HIV / AIDS
It is very significance when it comes to the promotion

of social change in schools and in communities at

large. Teachers directly work with children and

community members who are infected with HIV/AIDS
and/or affected by this deadly virus.

Hence, teachers are expected to promote social

change in schools and communities by partly doing

the following when it comes to the curbing of

HIV/AIDS: promote awareness about the virus, for

example how it spreads and how it can be prevented

from spreading. I could not stress enough that

teachers are regarded as behavior - formation and

behavior- change agents.
7-POVERTY
Therefore, teachers as agents change in society

should have a great role to play in the fight against

poverty for the betterment of children living standards
as well as that of the members of their communities.

Effective teaching and learning cannot take place in

the presence of poverty. Poverty denies human

beings the right to satisfaction of their physiological

needs/ basic needs such as proper shelters, food

and clothing.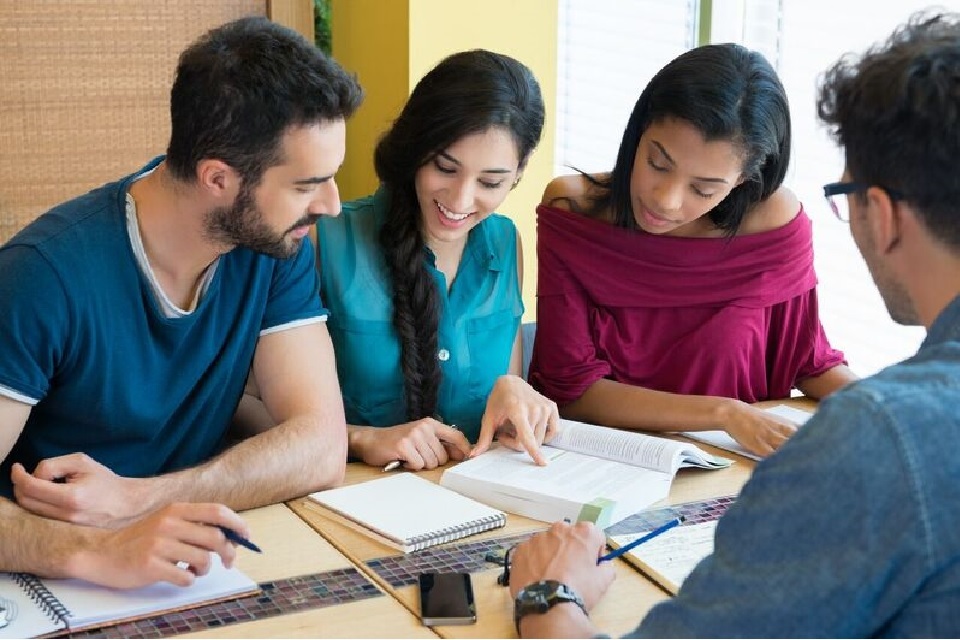 How to Teach Social Skills
1. Discuss the Need for Social Skills

Before you can help students improve their social skills,

they need to understand why these skills are important.

You might begin by asking your students to think about

problems they may have experienced when working in

groups, such as team members not listening to each
other or not taking turns. Explain that most of these

problems are caused by poor "social skills," sometimes

known as "people skills." You might even mention that

sometimes adults need to work on their social skills, too!

Brainstorm a list of social skills that might make it easier

for students to work together in teams. If they can't think
of any social skills for working together, share some
of the suggestions from the list below.
2. Select a Social Skill

Even though your students may need to work on several

different social skills, it's best to focus on just one skill at
a time. You can start with the skill you feel is most

important, or you can let your class decide which skill
they need to work on at a given time. I like to start with

"Praising," which might also be stated as "Showing

Appreciation," because when kids master this skill, all of

the other skills are easier to learn.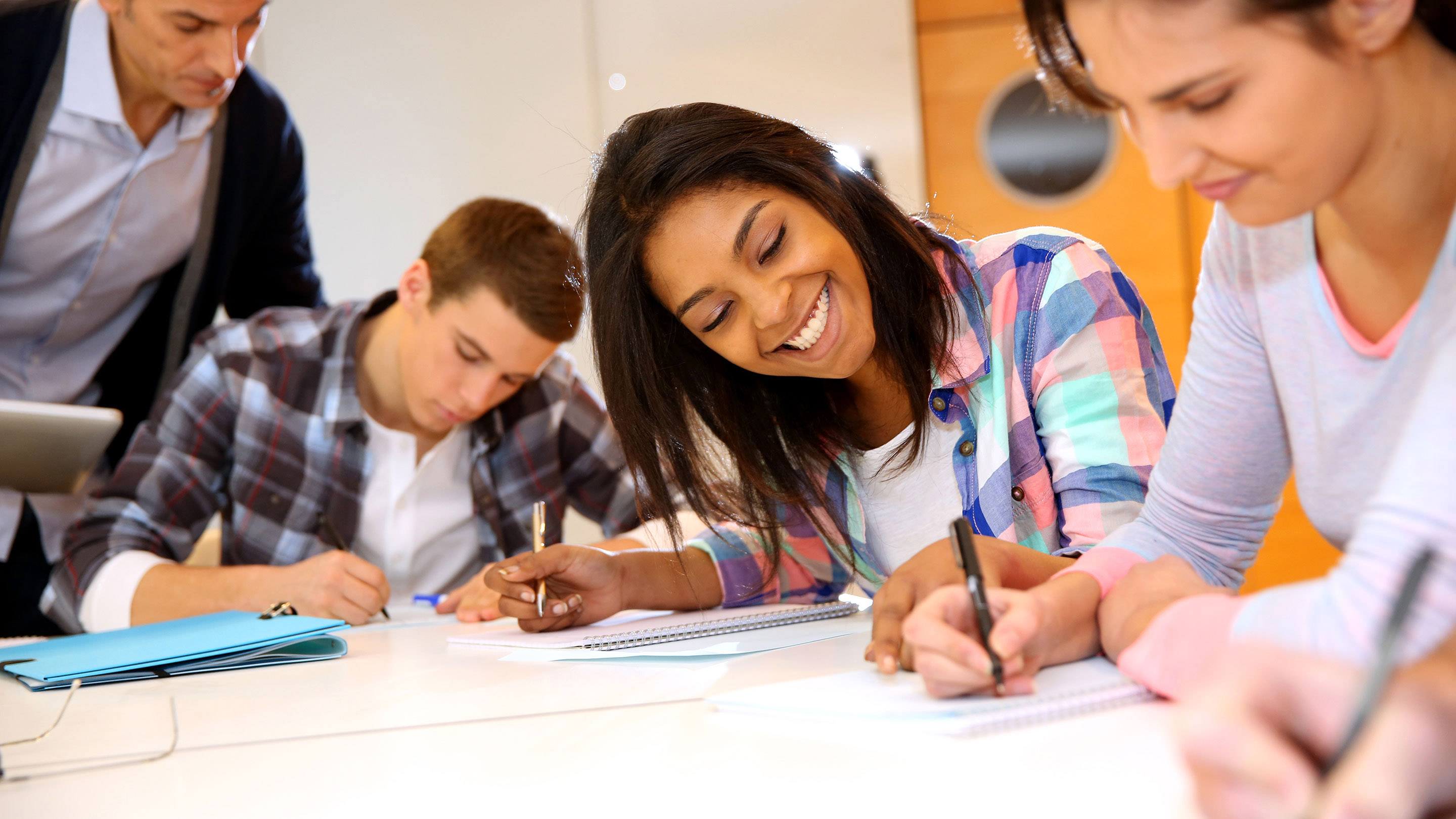 3. Teach the Social Skill
Step 3 is to teach the skill explicitly so that your students
know exactly what to do and what to say in order to

master the social skill. For this part of the lesson, you
projecting it on a whiteboard or drawing it on anchor

chart paper.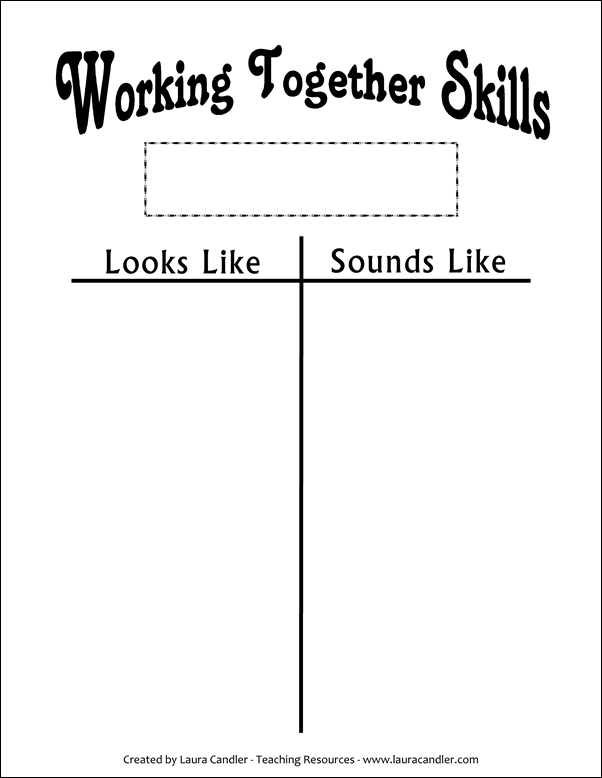 Write the name of the social skill in the box at the top
of the Working Together Skills chart. Then ask your

students to help you brainstorm what they might do and

what they might say when demonstrating the social skill.

Write what they might DO under the Looks Like heading
because this is what the skill looks like when it is

demonstrated. Write the words they might SAY under
the Sounds Like heading because this is what the skill

might sound like to someone who is observing the

activity.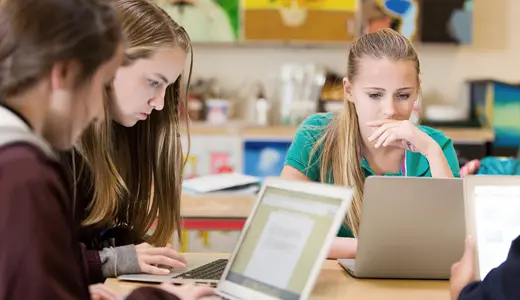 Examples for the social skill of


Praising:


Looks Like: Thumbs up, Clapping, Smiling

Sounds Like: Terrific! I knew you could do it! Way

to go! I like the way you…






4. Practice the Skill

After you complete the Working Together Skills chart with your
students, it's important to have them practice the skill

right away by participating in a structured cooperative

learning activity. For example, if you taught Active

Listening as the social skill, you might follow up with a

team discussion activity in which students take turns

answering questions or sharing ideas around the team.

Here a a few suggestions for cooperative learning

structures you can use to practice specific social skills
Social Skills and Cooperative Learning Structures
Social Skills

Structures for Practice*

Active Listening
Roundrobin, Think-Pair-Share, Mix-Freeze-Pair
Praising
Rallytable, Roundtable, Pairs Check, Showdown
Taking Turns
Rallytable, Pairs Check, Roundtable
Using Quiet Voices
Think-Pair-Share, Numbered Heads Together, Showdown
Staying on Task
Rallytable, Roundtable, Pairs Check, Showdown, Mix-N-Match
Helping or Coaching
Rallytable, Pairs Check, Showdown, Mix-N-Match
Using Names
Mix-N-Match, Mix-Freeze-Pair, Showdown

* For more information about these cooperative learning structures, check out Dr. Spencer Kagan's book, Cooperative Learning.
5. Pause and Reflect

Sometime during the practice activity, use an attention signal to
stop the class. Ask them to think about how they've been using

the social skill. If you have observed teams or individuals doing

a good job with the skill, share your observations with the class.
Challenge students to continue to work on their use of the

social skill as they complete the activity. Refer to your Working

Together Skills T-chart if students have forgotten what the skill

Looks Like and Sounds Like.
6. Review and Reflect
At the end of the activity, reflect again on how well the

social skills were used. Take a few minutes to discuss

the positive interactions that were happening, and

aspects of the social skill that still need work. This is a

also a perfect opportunity for personal journal writing

and reflections. Consider these writing prompts:
How well was the social skill being used on your team?
What specific examples do you remember?
How did you personally use the social skill?
What did you do and/or say? To whom?
How might you improve in using this skill next time?
By the way, it's not necessary to follow all six steps every

time you teach a new social skill. The most important

elements are explicitly teaching of the skill and

immediately following the instruction with a cooperative

activity to practice the skill. The reflection steps are

important and should be included as often as possible,

too.
Modification for Younger Students
9 Ways to Teach Social Skills
in Your Classroom
Model manners. If you expect your students to learn

and display good social skills, then you need to lead

by example. ...
Assign classroom jobs. ...
Role-play social situations. ...
Pen-pals. ...
Large and small group activities. ...
Big buddies. ...
Class stories. ...
Class meeting.
Younger students or special needs students could

benefit from watching an excellent video created by

students exactly how to perform specific social skills.

Even if you don't use the video with your students, you
might be interested in viewing it yourself to see how

social skills can be broken down into steps and taught.
If the video is appropriate for your students, they

could watch it before completing the Working

Together Skills chart above.
Social change and education:
The term social change is used to indicate the

changes that take place in human interactions and

interrelations. Society is a web of social relationships

and hence social change means change in the

system of social relationships